1.
Anne Aly
Deradicalisation expert Anne Aly became the first Muslim woman to be elected to federal parliament when she won the marginal seat of Cowan for Labor in July.
The Egyptian-born secular Muslim then spent a sitting week of parliament with a teeny tiny Halal Snack Pack pinned to her jacket to celebrate her landmark election.
Aly has taken death threats and racist emails telling her to "piss off back to where [she] came from" in her stride.
"We are a nation that is built on migrants and what we need right now is to come together, not to be pushed apart," she said.
2.
Susan Kiefel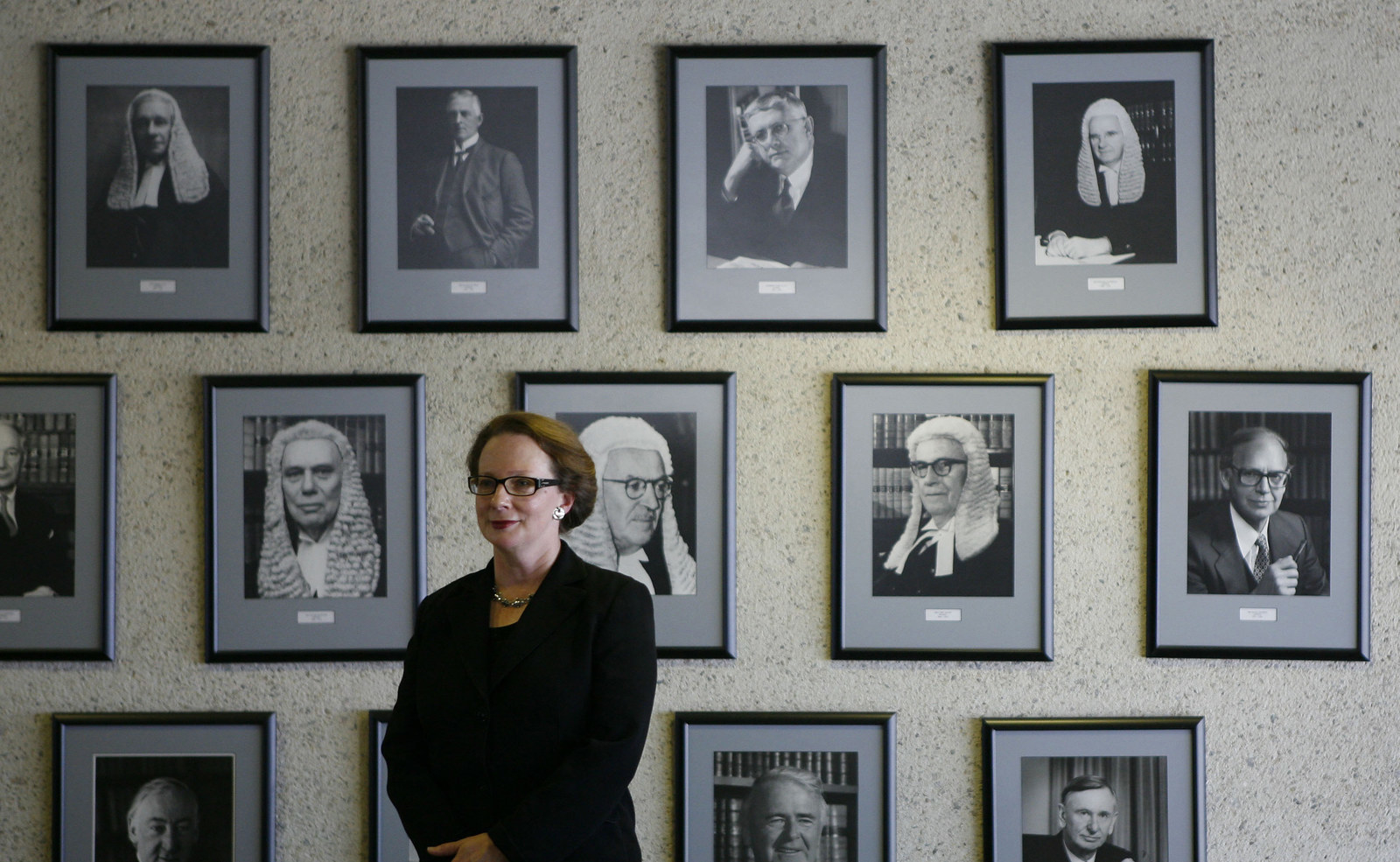 Australia's incoming High Court chief justice and the first female to take on the role has made a pretty spectacular climb up the ladder through the nation's legal institutions.
The Queenslander left school at 15 and began work as a legal secretary before studying law part-time.
She finished her Master of Laws at the University of Cambridge and went on to join the high court in 2007.
3.
Linda Burney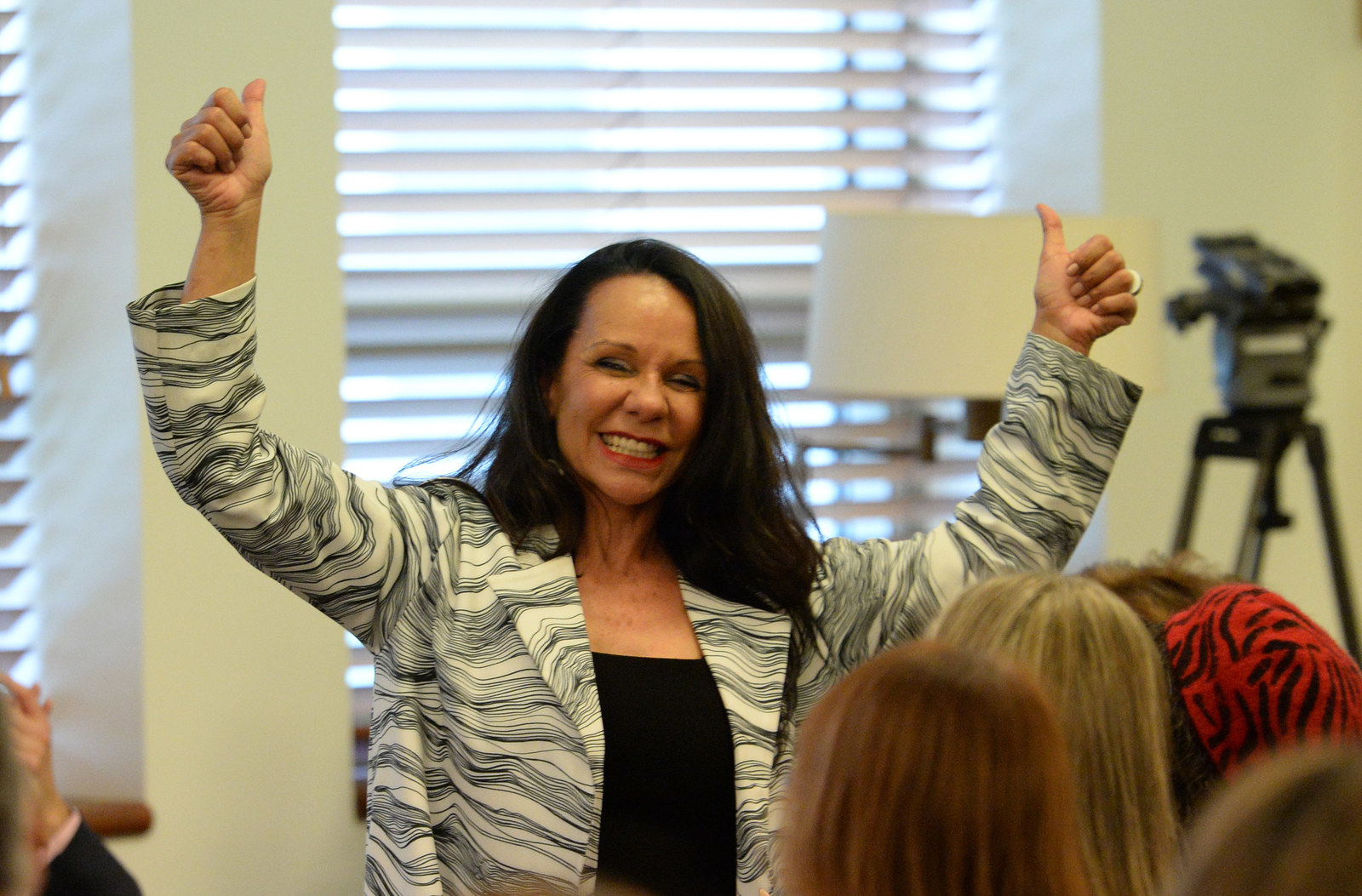 4.
Kim Brennan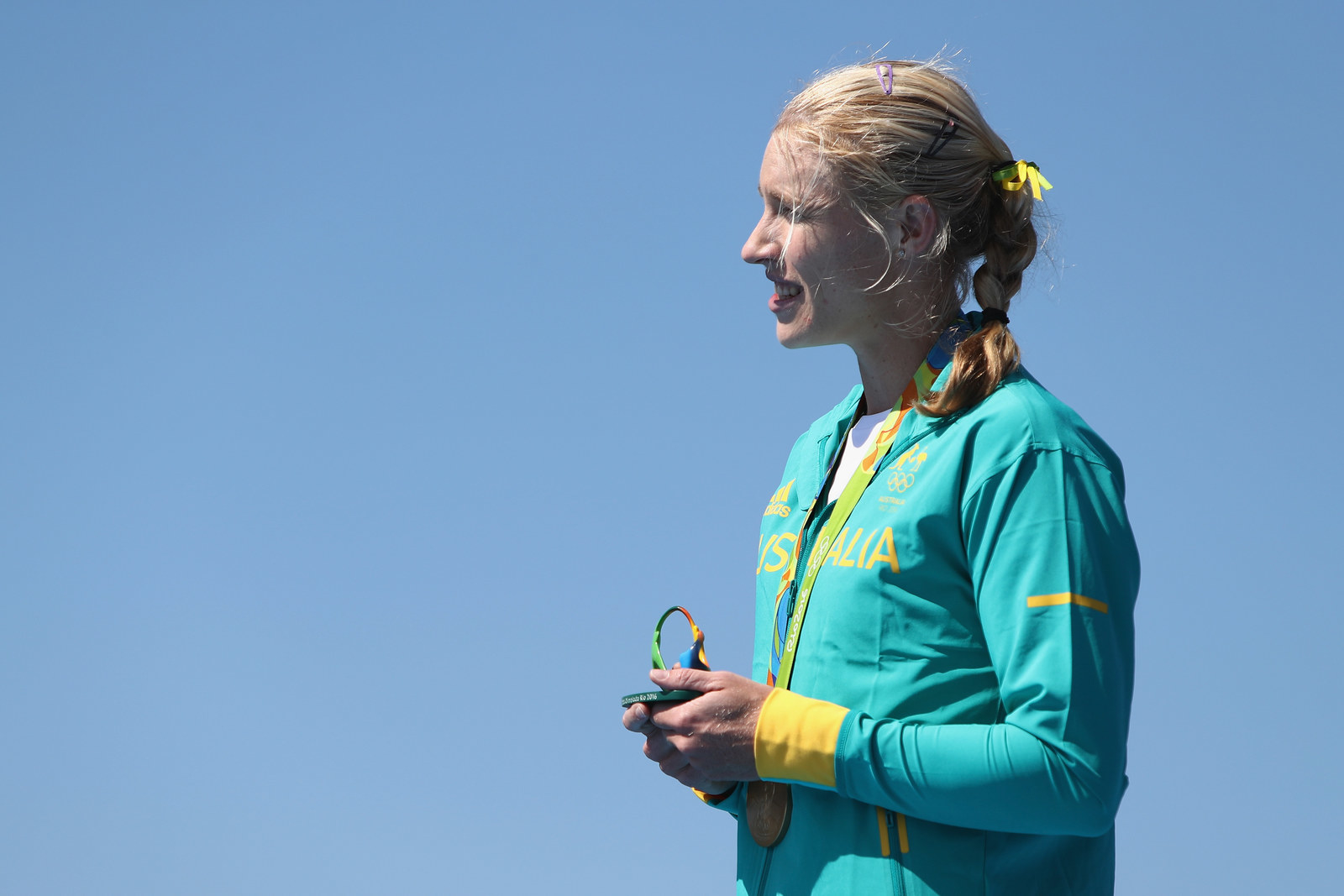 Lawyer, columnist and decorated rower Kim Brennan won Australia's sixth gold medal at the Rio Olympics in August.
She was chosen as Australia's closing ceremony flagbearer after collecting gold in the women's single sculls.
5.
Jordan Raskopoulos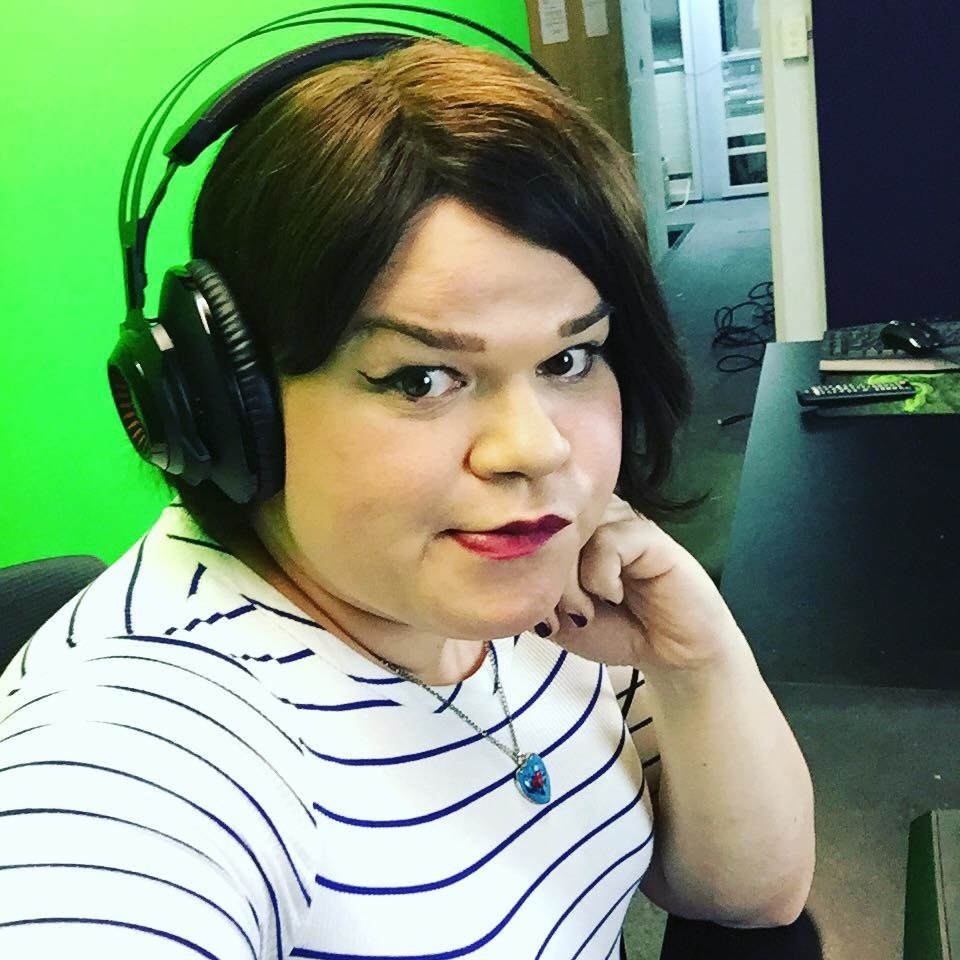 The lead singer of Australian comedy band Axis of Awesome came out as transgender in February.
"The truth of the matter is that there is a very good reason I got rid of my beard… that reason is that I am transgender," she said.
"Gender dysphoria is something I can remember dealing with ever since I was a kid, but I learned early on to be ashamed of it and keep it a secret."
While on tour in the UK in 2014, Raskopoulos was sitting in a hotel room when she realised she had to transition.
"Being trans does not mean you have to give up on your life, your friends, your family, your career, or your achievements."
6.
Emma Husar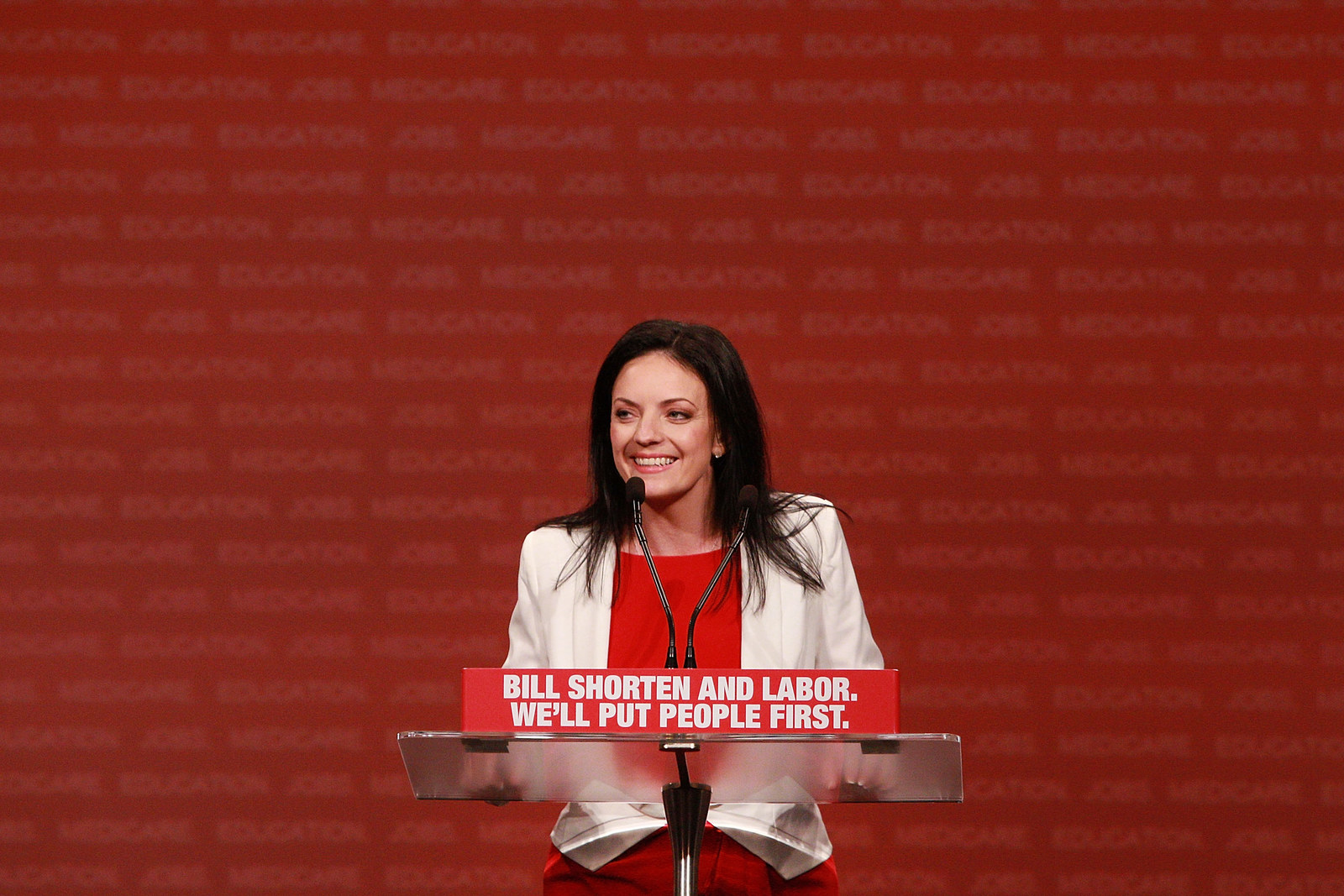 The Labor MP brought the parliament to tears recalling her personal experience with domestic violence in November.
Husar, who was elected in the western Sydney seat of Lindsay at the July federal election, shared stories about her "drunken father's" violent outbursts.
She thanked Penrith Women's Service in Sydney's west and said she hoped her speech would encourage others to speak out and seek help.
7.
Malarndirri McCarthy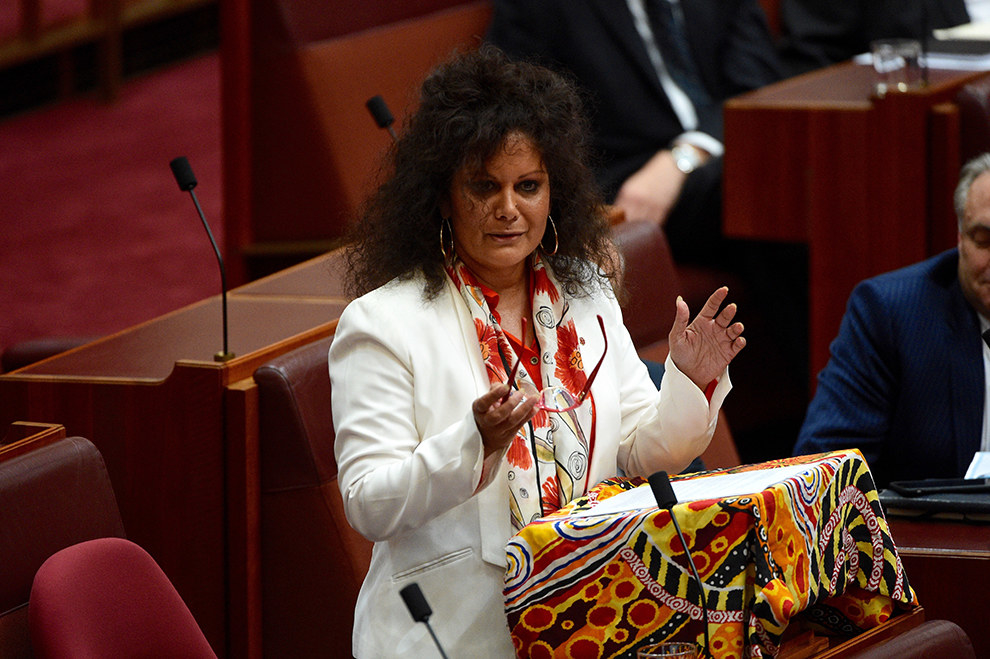 In her maiden speech, the new Northern Territory Labor senator advocated for Indigenous rights, more support for victims of domestic violence and for a free vote on same-sex marriage.
McCarthy, a Yanyuwa woman from Boroloola, spoke of the racism and abuse Aboriginal people face on a daily basis and the suicide of her cousin, who struggled to reconcile her sexuality with her Aboriginal culture.
"Her outward spirit was full of fun and laughter, yet inside she was suffocating from the inability to find balance in her cultural world view and that of the expectations of the broader Australian society around her. So one night she left this world, just gave up, at the age of 23."
8.
Susan Alberti and Moana Hope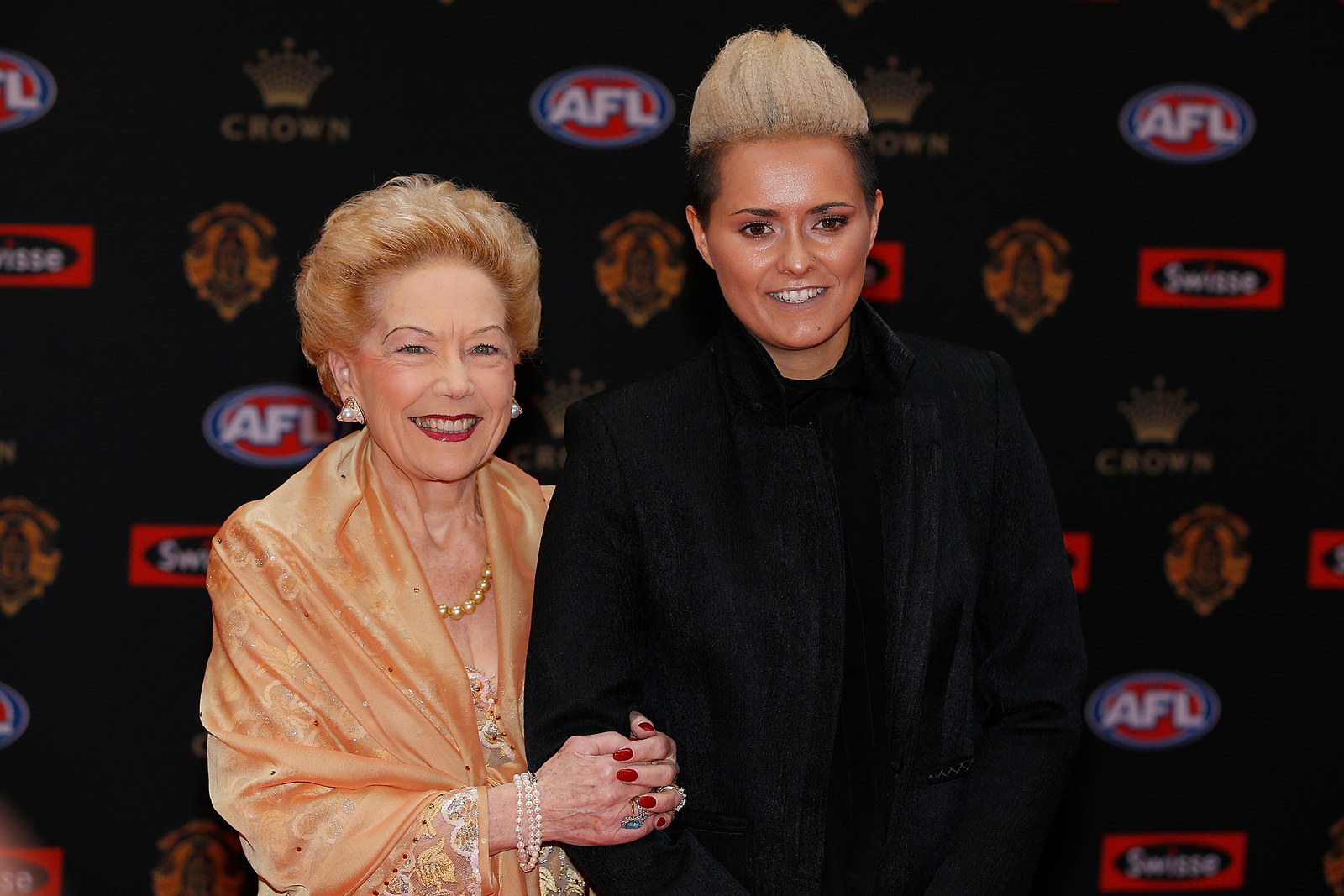 The duo has spearheaded the movement for a national women's AFL competition, which will launch next year.
Alberti is almost 70, but the Western Bulldogs vice-president and philanthropist still has plenty of energy left to give when it comes to women's AFL.
Hope, who this year became the first Victorian Women's Football League player to kick 100 goals in a season, is just getting started.
The 28-year-old traffic operations manager and full-time carer for her sister will make her national league debut for Collingwood.
9.
Lucy Haslam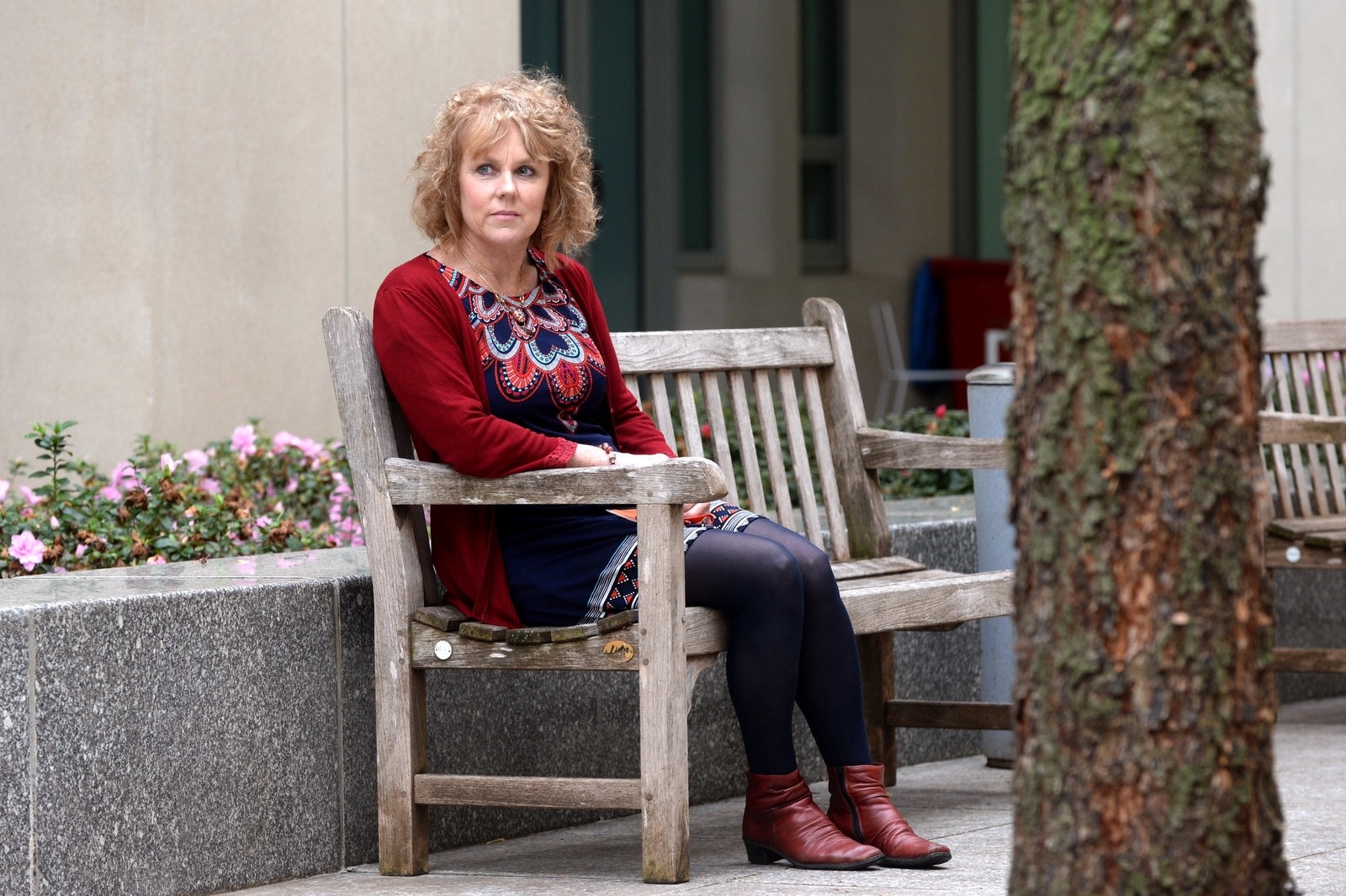 Medicinal marijuana was decriminalised in Australia on February 24 - exactly a year after Haslam's 24-year-old son Dan died from bowel cancer.
She described the day as "bittersweet".
Dan found cannabis soothed nausea and vomiting induced by his chemotherapy.
After he died, his mother formed a not-for-profit called United in Compassion that successfully campaigned to promote the alleviation of suffering through medicinal cannabis.
10.
Charlotte Wood
When Wood won the Stella Prize - Australia's biggest literary prize for women - in April, the judges said her novel The Natural Way of Things was an "explosive" parody of "the state of being visible and female in contemporary Western society".
The dystopian fable is rooted in reality. Wood heard a radio piece about teenagers - many of whom were sexual assault victims - who had been drugged, put on a train and locked up in the Hay Institution for Girls in rural NSW during the 1960s and 1970s, where they were subjected to grueling physical labour, humiliation, rape and violence.
Wood brought that story into a contemporary setting in which 10 women deemed "promiscuous" were locked up on a rural property with diminishing food supplies and forced to endure violence and degradation.
11.
Fiona Simson
In a victory for country women, Fiona Simson became the first female president of the National Farmers Federation in November.
"It's a great acknowledgement that women contribute tremendously on farm, along the value chain and increasingly as thought leaders and public advocates for agriculture," Simson said at the time.
12.
Lee Lin Chin
When the SBS world news presenter was nominated for a Gold Logie in April, it was the first time the station had been in contention for the award in its 36-year history.
Had she won, she would have become the first woman of colour to take home the award. She ultimately lost out to host of The Project Waleed Aly.
Last month, Chin topped off a stellar year with the release of her book Iced Beer and Other Tantalising Tips For Life.
13.
Charlotte Caslick
14.
Julie Bishop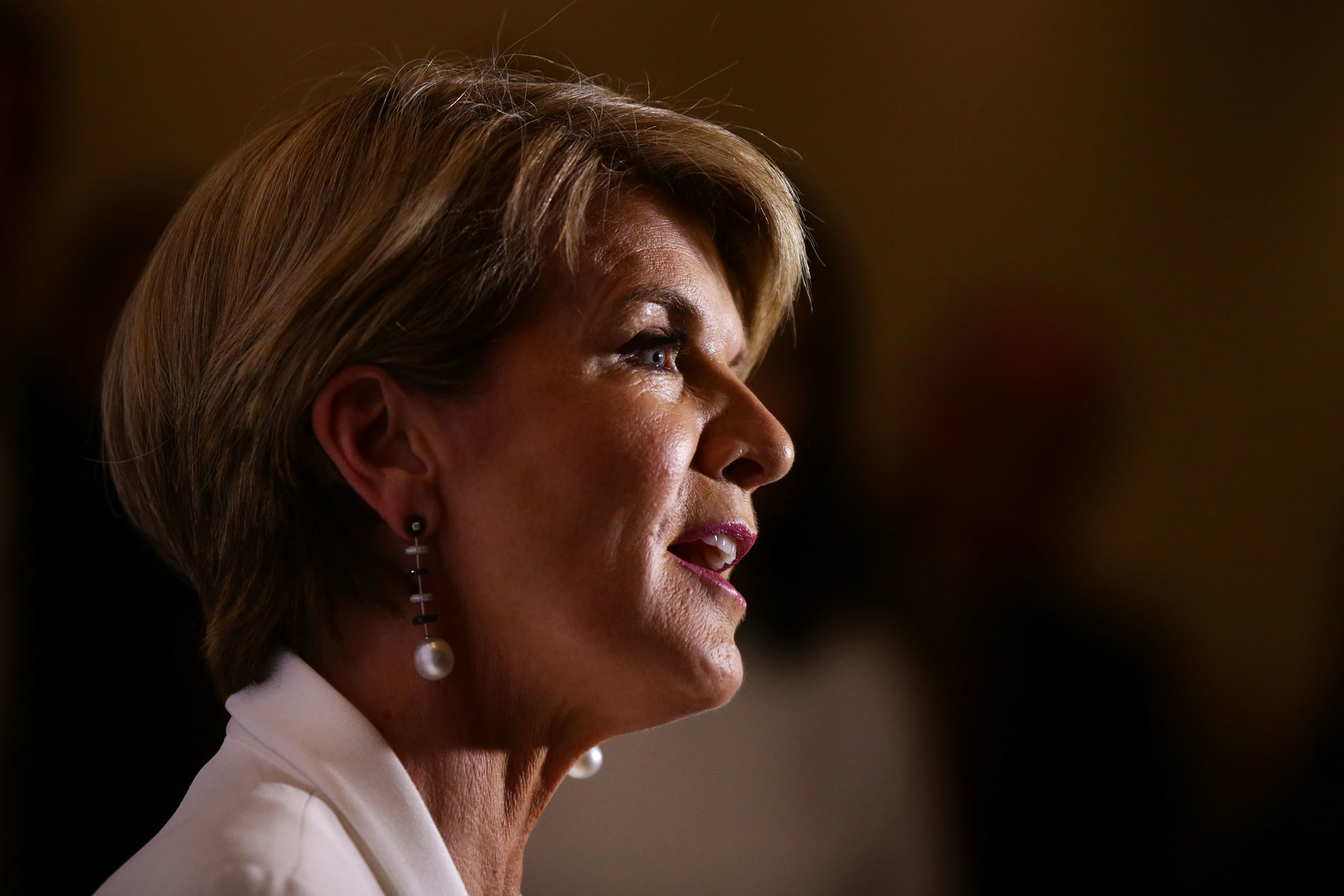 15.
Frances Adamson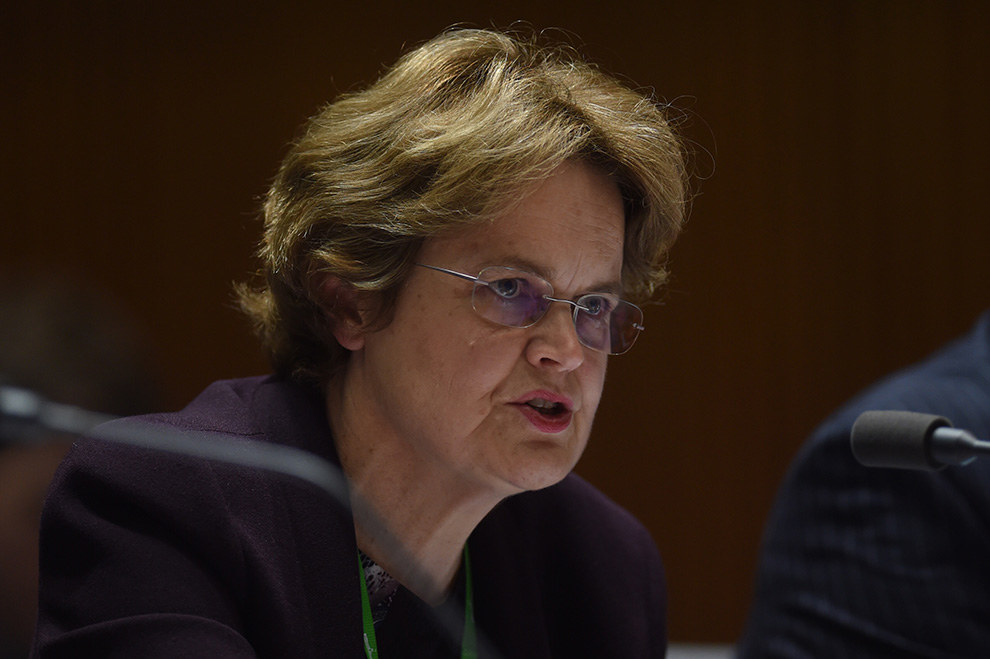 After an impressive career as a distinguished public servant, Adamson became the first female secretary of the Department of Foreign Affairs and Trade in July.
The former ambassador to China, prime ministerial adviser and economist took the number of female department heads in Australia to seven - more than at any other time.
16.
Jacinta Price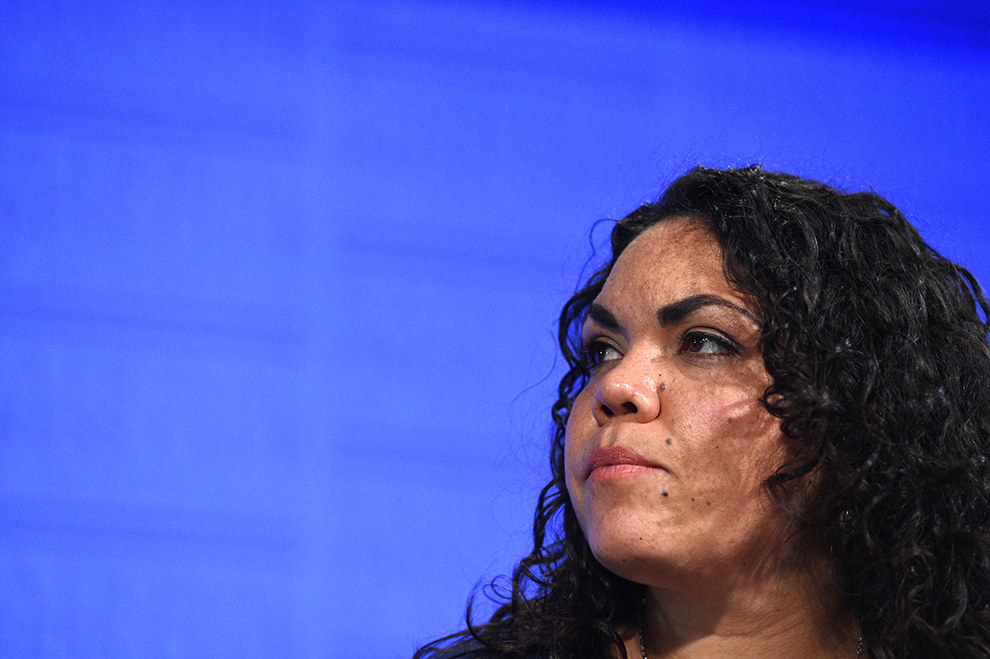 Alongside fellow prominent Aboriginal women Marcia Langton and Josephine Cashman, the Warlpiri anti-violence campaigner and Alice Springs councillor completed a three-woman panel on indigenous community violence at the National Press Club in November.
Price called for a national taskforce and royal commission on the alarming rates of domestic violence perpetrated against Indigenous women.
"This isn't a new issue, this crisis isn't new, I've experienced acts of violence, witnessed it since my childhood," she said.
"I think it's time... for an in-depth discussion about it across this country and the ability for Aboriginal women to be able to speak up without fear or retaliation about the issue."
Want more of the greatest Australian content BuzzFeed has to offer? Sign up for our "Meanwhile in Australia" newsletter!
If you can't see the signup box above, just go here to sign up for BuzzFeed's "Meanwhile in Australia" newsletter!