The hundreds of men, women and children detained by the Australian government on the tiny Pacific island of Nauru are waiting.
They wait for refugee status; for the outcome of their bid to be settled in the United States; and for news on their family reunions.
But they are also waiting to get better.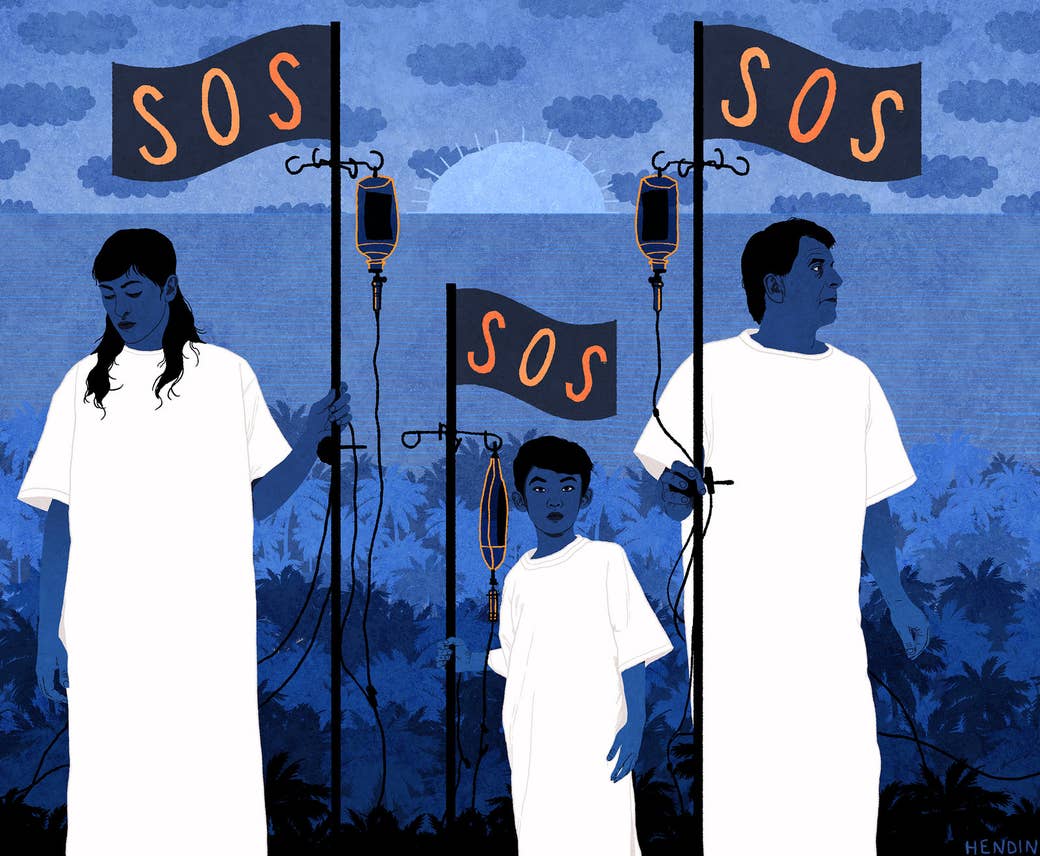 A BuzzFeed News and ABC investigation has revealed asylum seekers and refugees held in Australia's offshore detention centres are facing treatment delays so severe that a whistleblower fears it may cost them their lives.
The Australian government has held more than 1,500 refugees and asylum seekers on Nauru for more than four years. The men, women and children were detained after they attempted to arrive in Australia by boat, fleeing Iran, Afghanistan, Sri Lanka and Myanmar.
"Maybe they will take my dead body for treatment?" wonders Khan*, who is still awaiting treatment for severe occipital headaches that cause him to blackout. "I have a head injury and I collapse once a week sometimes."
For more than a year doctors employed by contractor International Health and Medical Services (IHMS) on Nauru recommended that the 29-year-old refugee be reviewed overseas, as neither its clinics nor the local hospital had an MRI machine. He is now biding his time in Port Moresby, on Papua New Guinea's mainland, where he was finally transferred in May 2017.
"I'm still waiting for my treatment but I still didn't get any treatment," Khan told BuzzFeed News and the ABC in October.
His doctor has advised it isn't safe for him to be alone, or to swim or drive, so he spends every day watching news bulletins while he waits for any clues on what might be causing him to collapse.
"I am just waiting in my room to learn what will be the next step," he said.
He asks the same questions and gets the same responses, and loses track of time: "It is actually very hard for us to remember the date."
Earlier this year the senior medical officer on Nauru, Nick Martin, recommended Khan be considered for overseas medical review. He continued to have blackouts, after being exposed to blast damage from an explosion in Pakistan. He needed an MRI scan, which wasn't available.

"There was no way you could get an MRI on Nauru," Martin, who worked on the island from November 2016 to August 2017, told BuzzFeed News.
"Australians should realise that these people are being mistreated and they are not getting the treatment they deserve, and that is just unacceptable."
Martin worked as a doctor in the British Royal Navy for 16 years and has described some of the trauma and despair he witnessed on Nauru as worse than anything he saw in Afghanistan.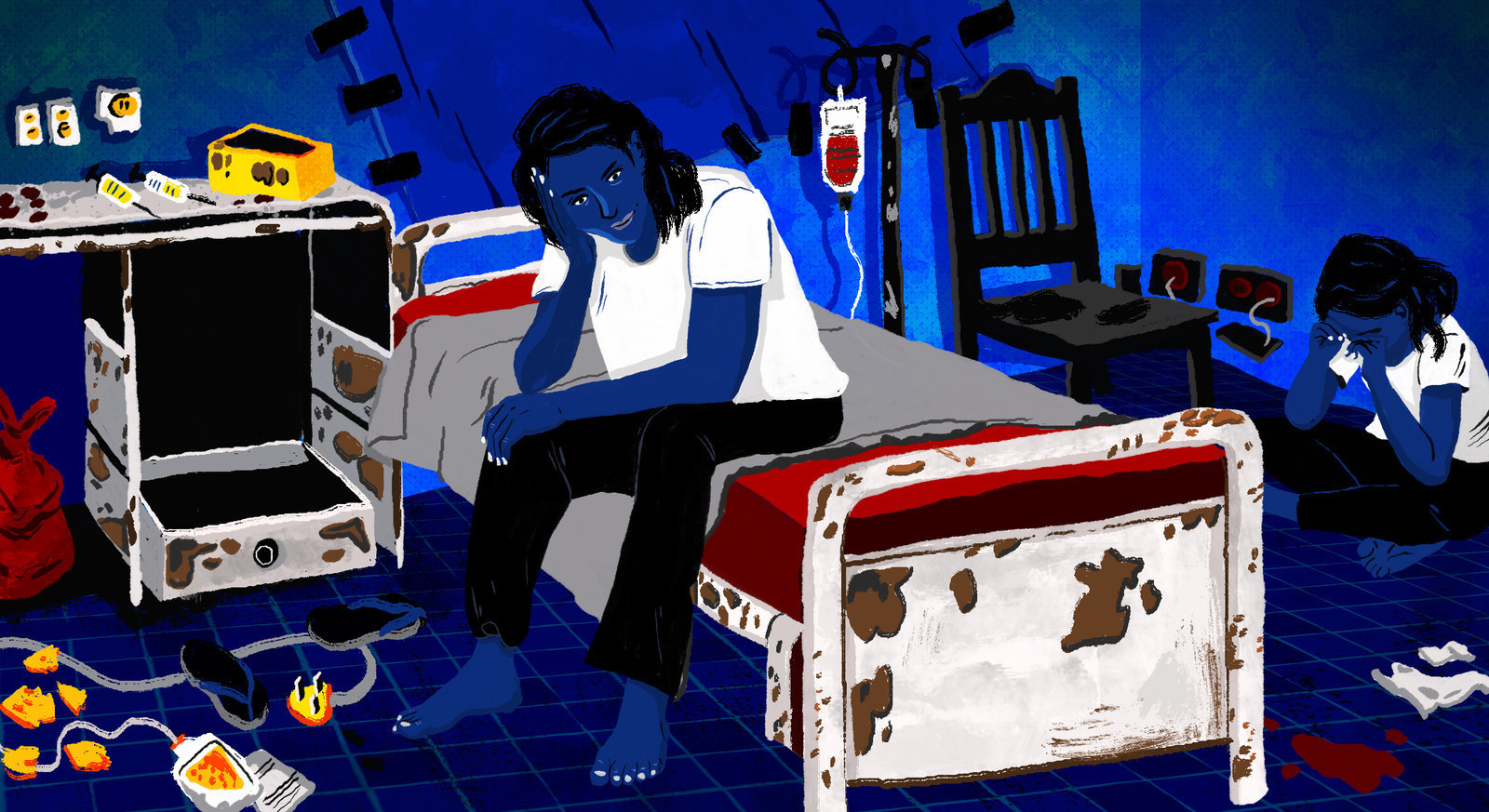 Tamer* has an anal fistula — an infected tunnel between the skin and the anus — for which he has endured more than three years of pain, swelling and bleeding, while he waits for what doctors say is now "urgent" treatment.
"Since 2014 I have seen every doctor on the island and all of them know my situation and I'm still waiting for an operation, but it is all talk," the 39-year-old detained on Nauru told BuzzFeed News.
"I now have a severe infection, bloating in my abdomen, high blood pressure, diabetes and mental health problems."
More than 50 men share a handful of bathrooms that frequently run out of toilet paper, so Tamer has a hard time keeping his infection clean as it regularly leaks blood and pus.

"All I am asking for is a surgery," he said. "I'm not asking for my human rights or asking why I have been imprisoned for five years just for being a refugee.
"All I am asking for is a surgery to relieve my symptoms. I don't see any humanity on this island."

Tamer said there were "many people on the island with major health problems" who weren't getting the treatment they needed.
"Any doctor that helps the refugees [get treatment] is at risk and has to leave the island," he said.
On September 9 an Australian surgeon based in Adelaide wrote a letter to the then chief medical officer of the Australian Border Force (ABF), Dr. John Brayley, which detailed Tamer's medical history and explained that symptoms indicated he had "an acute infection and undrained sepsis".
"His fistula was last examined four months ago by the IHMS doctor in Nauru who at the time suggested urgent treatment in Port Moresby," she wrote.
"This has not taken place and the risk of systemic sepsis and or a necrotizing infection are quite high in the setting of diabetes and crowded living conditions where maintaining hygiene in the affected area is challenging.
"I urge you to please review [the patient's] case and consider urgent treatment by a general surgeon."
The outcome of her pleas are unknown. Brayley resigned a week later, and a replacement has not been found.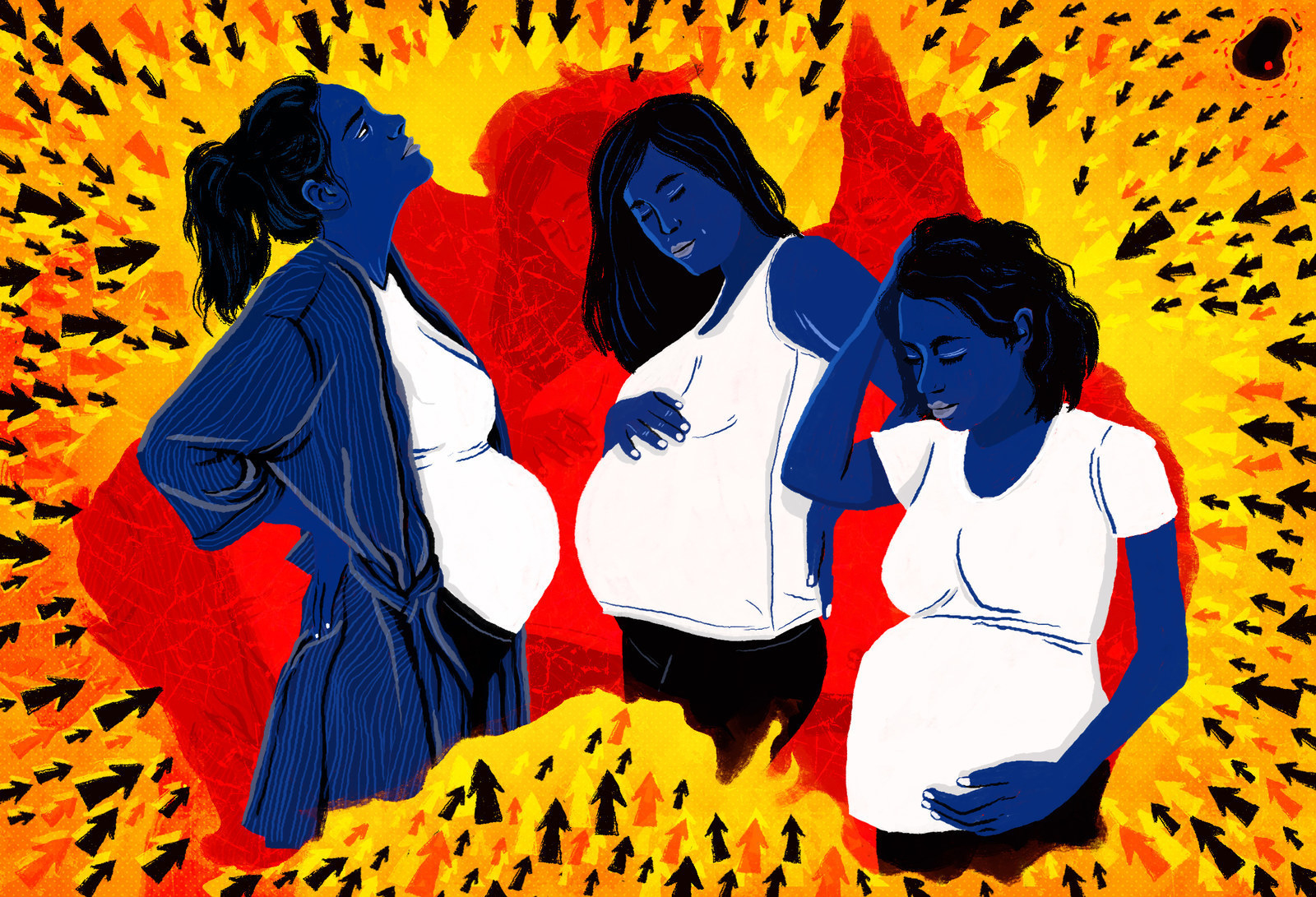 In August this year, four women on Nauru were still waiting on the medical transfer list for an abortion. A leaked letter obtained by BuzzFeed News from an "extremely concerned" detention centre worker revealed pregnant asylum seekers and refugees who wanted abortions were not being transferred to the Australian mainland for treatment.
Previously asylum seekers and refugees who were pregnant had been transferred to the Australian mainland. Some had children while others chose to have abortions.
Late last year the Nauruan government withdrew a bill that would have legalised abortion for refugee and asylum seeker women.
The process for approving abortions has been complicated by the involvement of the Nauruan government's Overseas Medical Referral (OMR) committee at the Republic of Nauru (RON) hospital. The staff member wrote in their letter that they saw the process as a sham, and that "it is guaranteed that approval will not be given".
"The OMR committee refused all four requests for terminations," she wrote. "This was not completely unexpected. Nauru is a Christian country and abortion is illegal. OMR committee members would be breaking Nauruan law if they approved them."
It has effectively created a de facto ban on terminations for refugees in Australia's care, the worker said in the letter.
This view was echoed by Martin who said the Australian government was "effectively denying these ladies their right to choose" by forcing them to appeal to a country where the procedure was illegal.
"Cynically, the [Australian] Border Force must have known that this would delay at best and just stop that process happening [at worst]," he said.
"You're basically asking the Nauruan doctors to be complicit with an act that was illegal in Nauru. There was no way they were going to do that."
Martin said many of his patients had been "waiting months" by the time he saw them and were then forced to "tread water" while he waited for the bureaucrats further up his chain of command to give the green light for an evacuation.

"I was up against a wall of bureaucracy and obstruction," he said. "Trying to get these patients off [the island] became frankly impossible."
BuzzFeed News has contacted the Department of Immigration and Border Protection for comment.
*Names have been changed for privacy reasons.