The world's youngest female world leader, New Zealand prime minister Jacinda Ardern, has spent the week abroad chatting trade with German Chancellor Angela Merkel, feminism with Justin Trudeau, and we'll never know what with the Queen.

Two months ago, in that ''relentlessly creepy'' interview, Australian journalist Charles Wooley described Ardern as young and attractive and asked when her baby was conceived. And this week British tabloid The Sun couldn't help itself, describing the prime minister as a "pregnant leftie" in a headline that didn't even bother to name her. (The headline managed to name London's mayor Sadiq Khan and Canada's prime minister Justin Trudeau).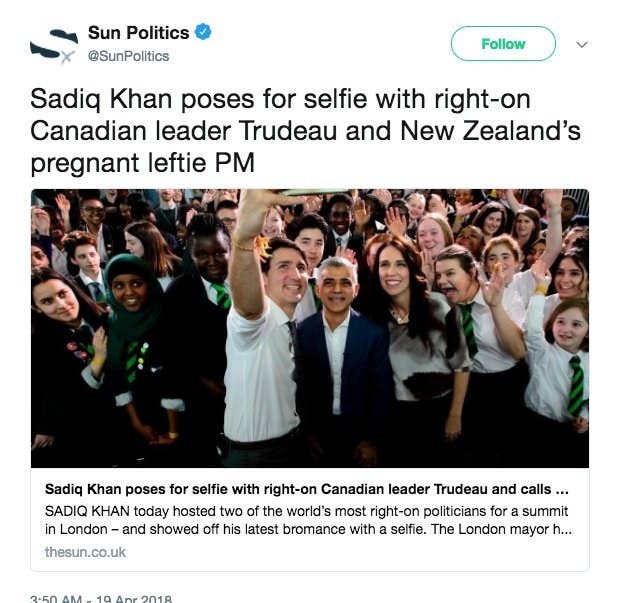 Anyway, here's what this pregnant leftie managed to get up to this week while growing a human.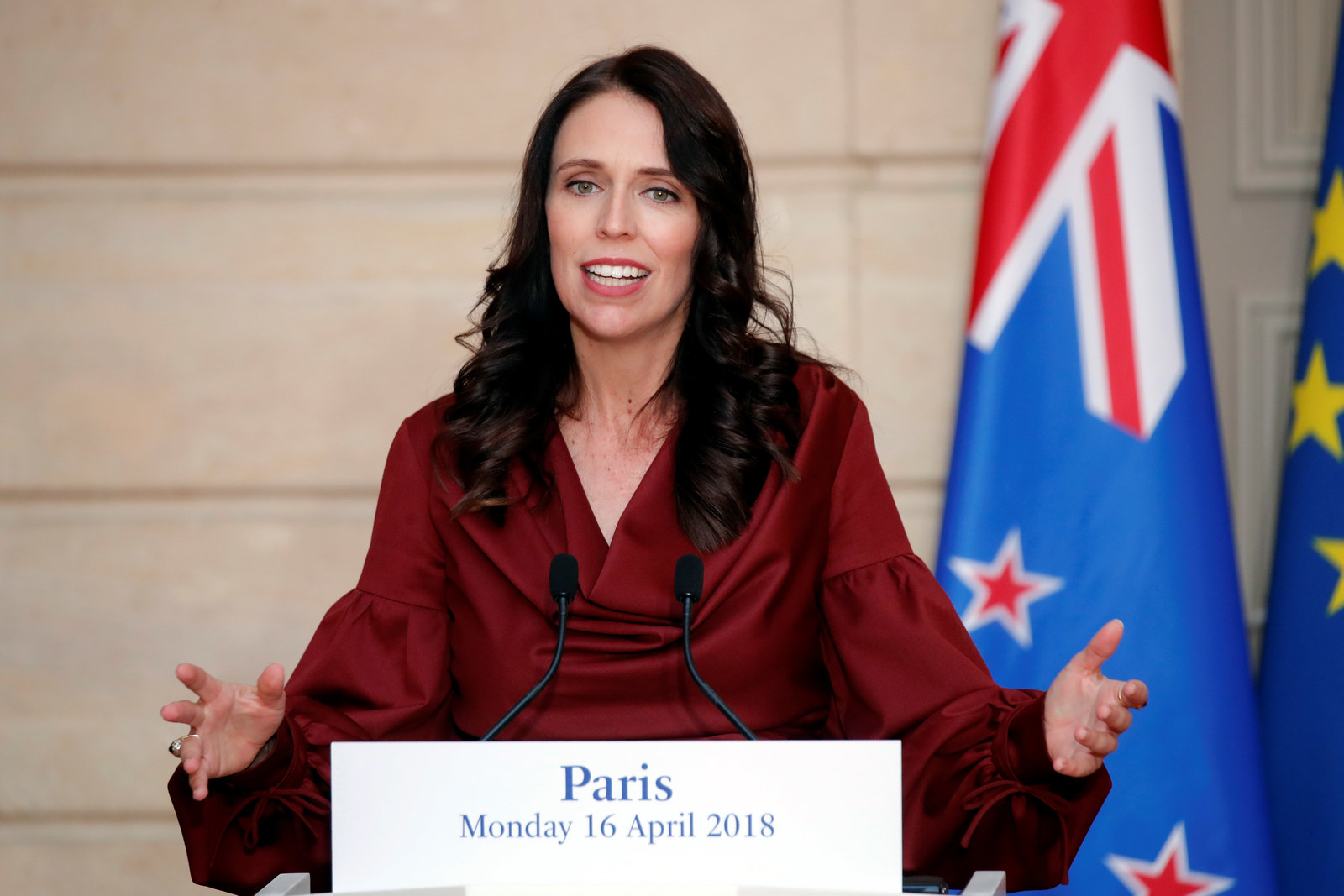 Made progress (in less than an hour) on securing a multi-billion-dollar free trade agreement with the European Union.
French president Emmanuel Macron was tipped as the biggest obstacle to Ardern establishing the $15 billion agreement with the European Union, but Ardern met with him and secured his support for the deal.
Ardern said while nothing was certain, the support made her "hopeful". She said New Zealand's "focus on building an agreement that models environmental standards, social outcomes" was something France is "very much in support of".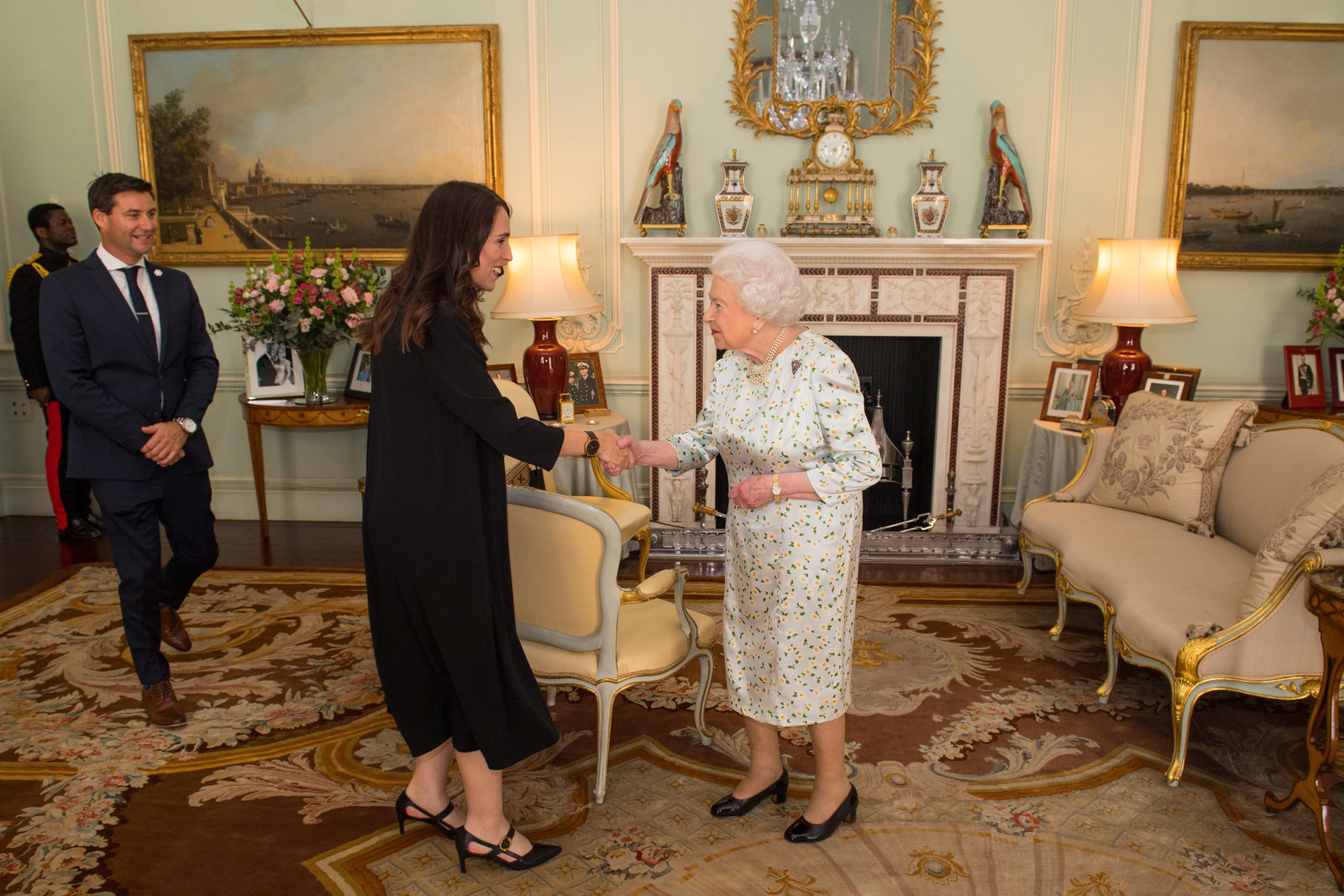 Met the Queen.
Ardern is one of 52 world leaders in London for the Commonwealth Heads of Government Meeting this week and was one of four new Commonwealth leaders (of a possible 19) granted a private audience with the Queen on Thursday.
"Here is a remarkable leader who has conducted her life in the full view of the public, and that has included raising her children, and there's something to be admired in that," Ardern said after the meeting, which protocol dictates must remain confidential.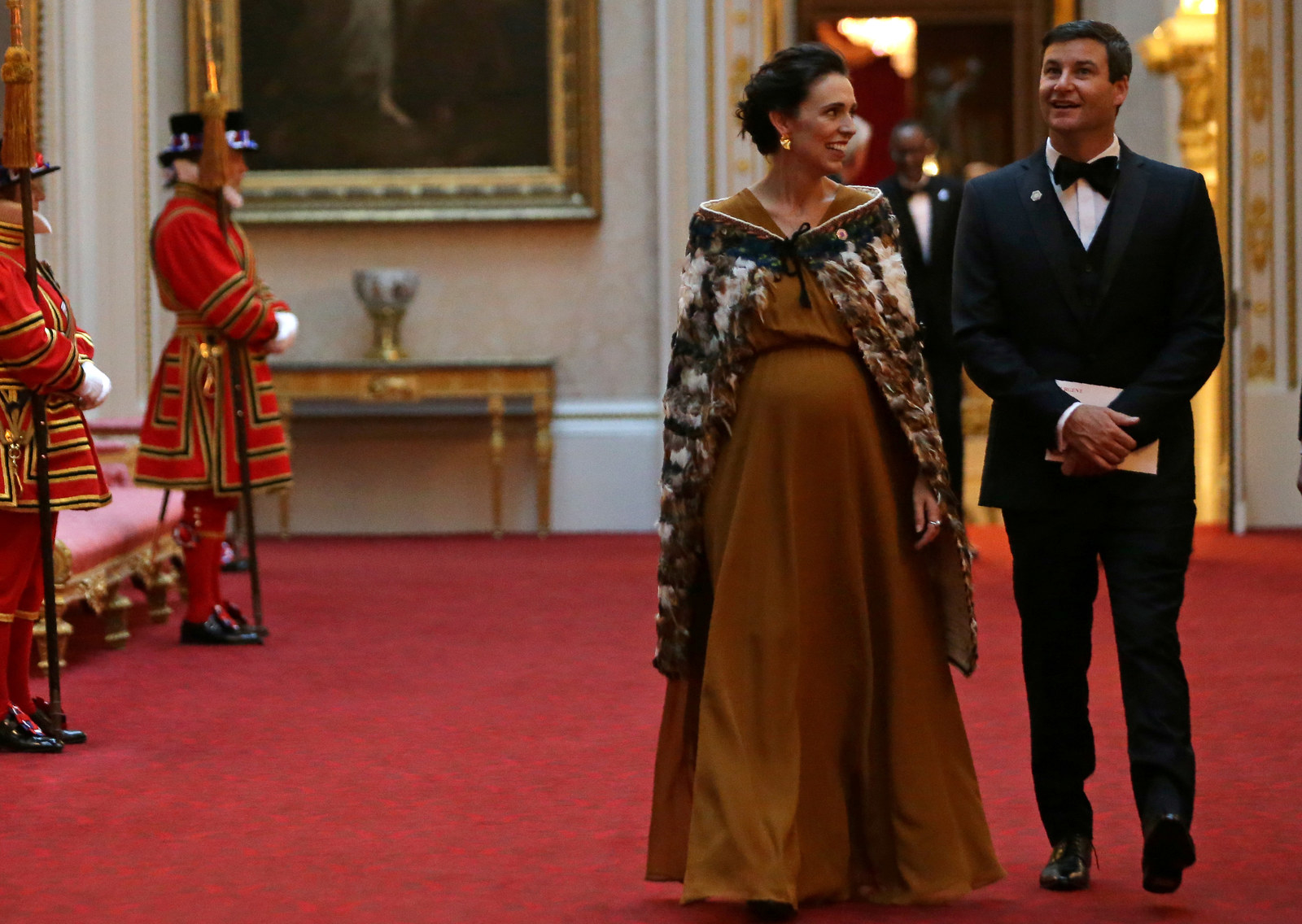 The 37-year-old Kiwi leader was also asked by the palace to make a toast to the Commonwealth at a fancy dinner.
Ardern, who is the second woman ever to run a country while pregnant (the first was former Pakistani prime minister Benazir Bhutto), last night attended the State Banquet at Buckingham Palace, where she made a speech.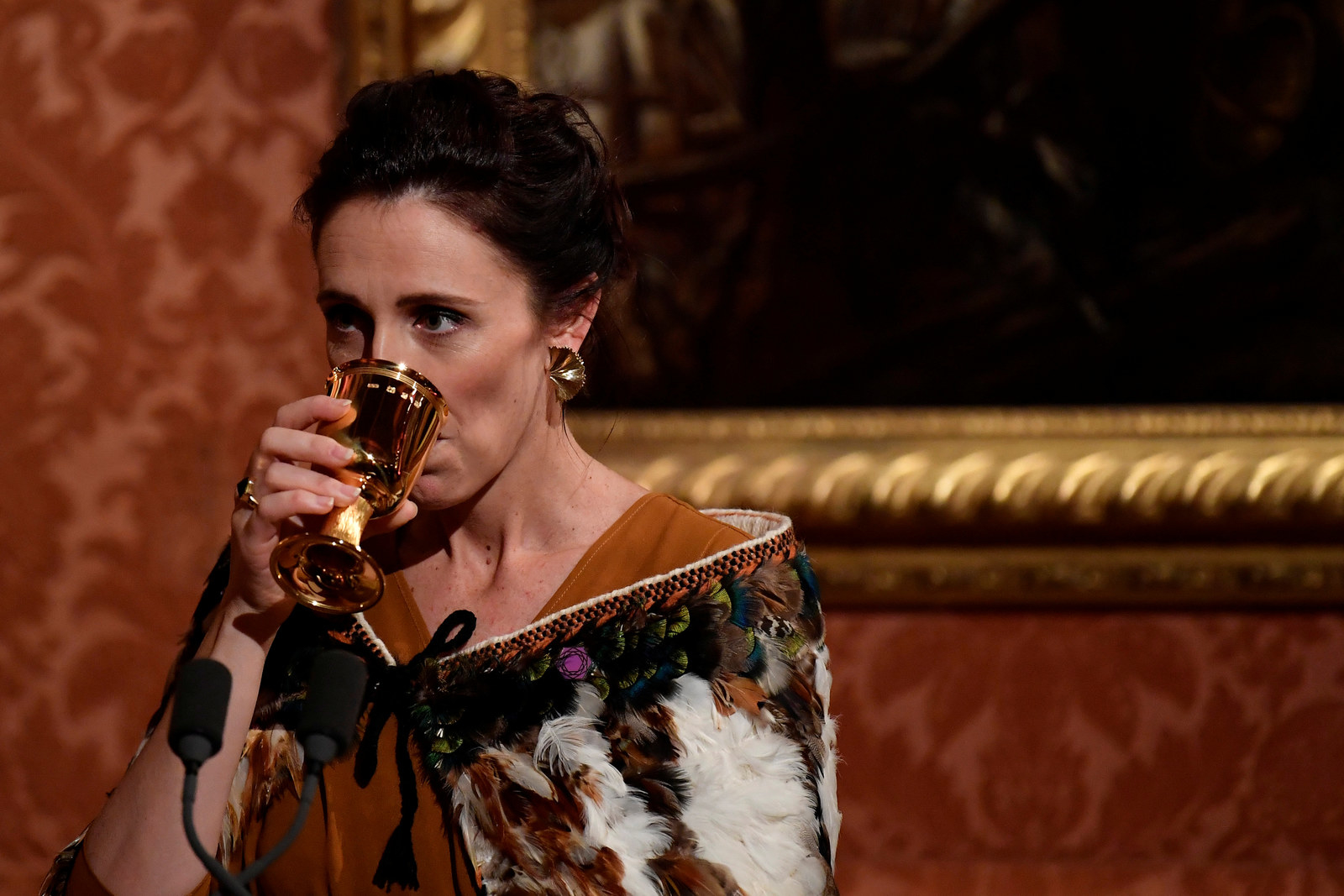 Made TIME's annual list of the world's most influential people.
"At a time when conservative politicians are ascendant across Europe and the US, she's proudly progressive — with a raft of plans to fight economic inequality, address climate change and decriminalize abortion," Facebook COO Sheryl Sandberg wrote of Ardern in the list.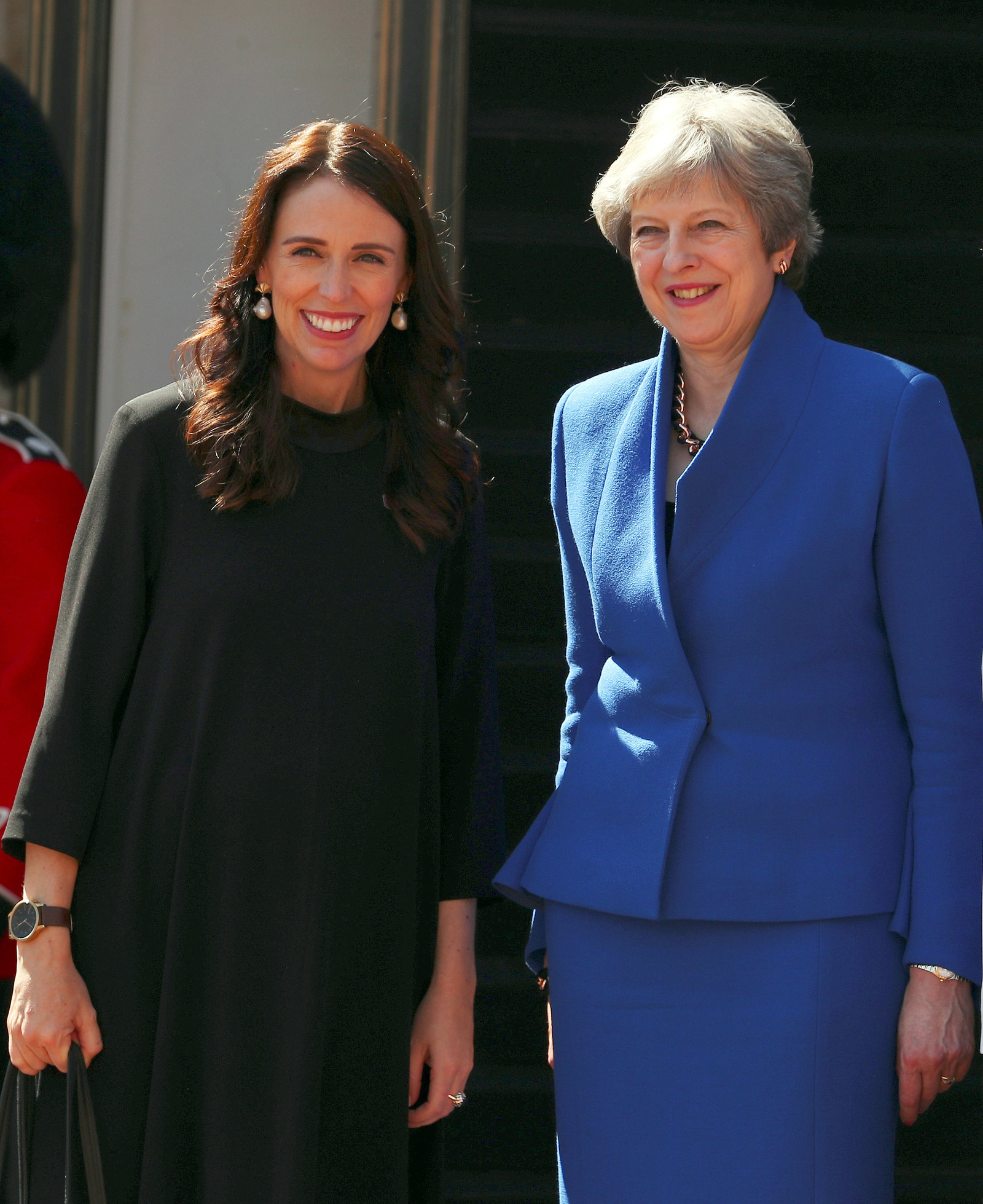 Talked about national security with world leaders.
After a one-on-one with British prime minister Theresa May at 10 Downing Street, Ardern joined May, Trudeau and Australian prime minister Malcolm Turnbull at London's National Cyber Security Centre to discuss Russian hackers and Syrian chemical attacks.
Chatted to kids about equality.
Ardern, London mayor Sadiq Khan, and Canadian prime minister Justin Trudeau discussed feminism with London schoolchildren.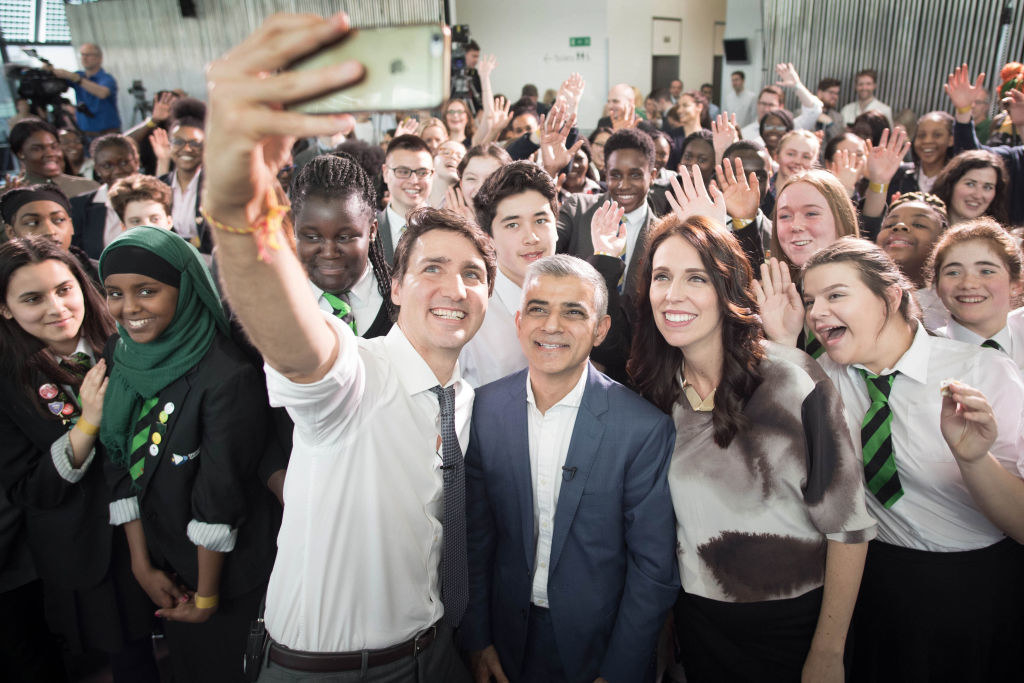 "Feminism is about fairness and equality," she said.
Ardern told the children that she received lots of letters from primary school children about their "big worries in the world".
"Turtles and straws up turtles' noses, plastics in the sea — they care deeply about issues that lots of people talk about ... those letters have an impact on me."
Defended her reputation.
In an interview with American station NBC, Ardern said she was "infuriated" and "very angry" about being compared to US president Donald Trump.

In September last year the Wall Street Journal headlined a story: "Meet New Zealand's Justin Trudeau — except she's more like Trump on immigration."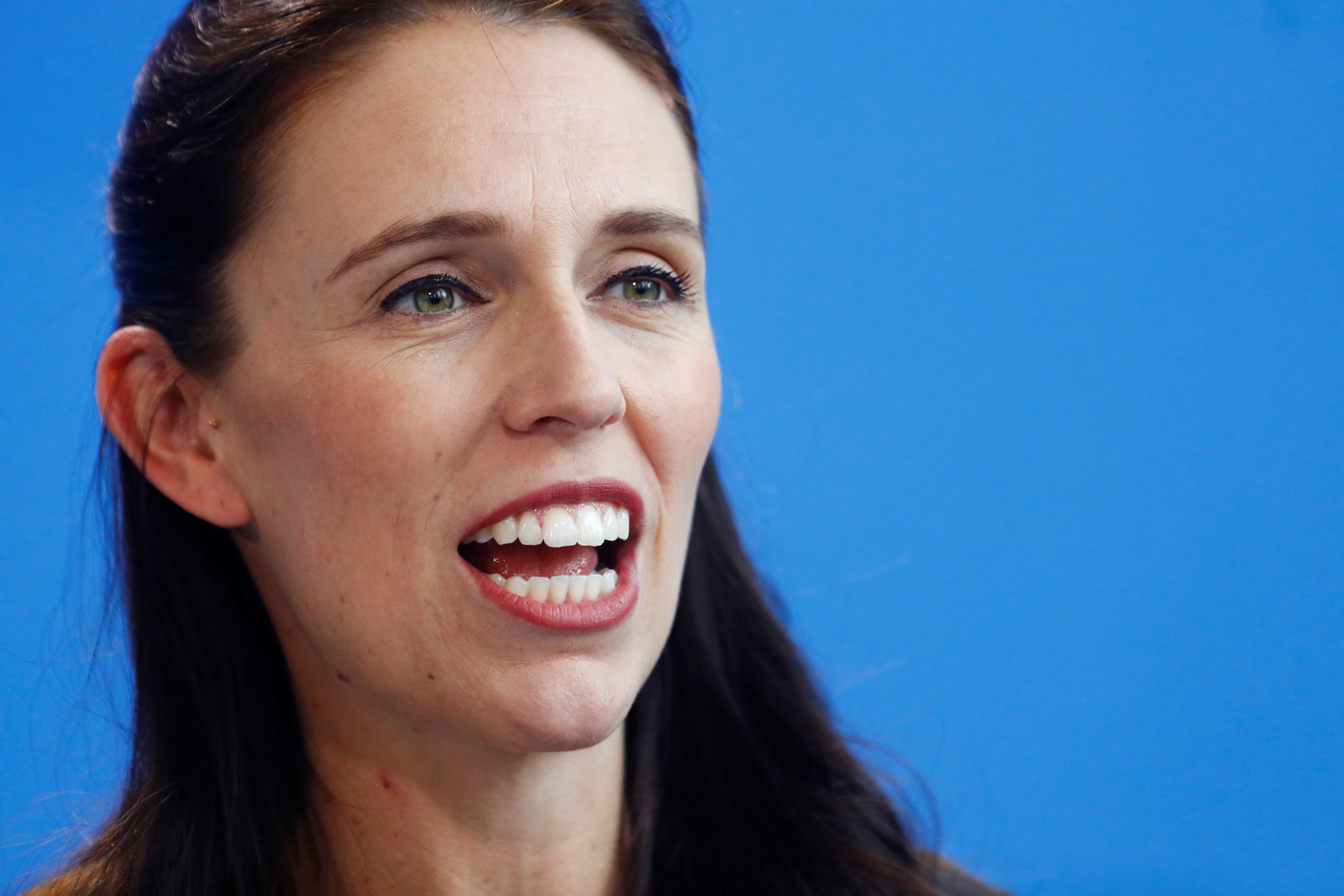 "That infuriated me, it infuriated me," she told NBC.
"We are a party who were at that time campaigning to double our refugee quota. We are a nation built on immigration. I am only a third-generation New Zealander.
"The suggestion in any way that New Zealand wasn't an open, outward-facing country – the suggestion that I was leading something that was counter to that value – made me extremely angry."