Women in Tasmania who need surgical abortions will likely have to fly to interstate, after a doctor who runs a termination service named after Tony Abbott shut up shop on New Year's Eve.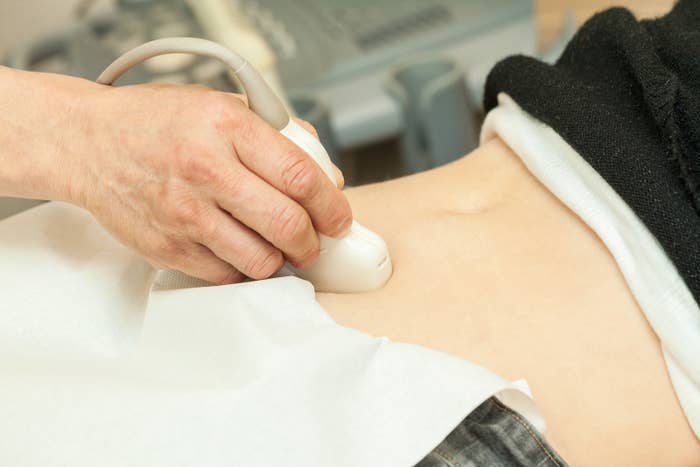 Dr Paul Hyland has been the main provider of surgical abortion in the state for the past 17 years and says the increased demand for medical terminations over surgery, as well as the hefty costs associated with running a clinic, were why he didn't renew the lease at his Specialist Gynaecology Centre in Hobart this year.

"In the year 2000 when we set up shop there were 25 to 30 surgical terminations of pregnancy a week," Hyland told BuzzFeed News. "When Tasmania got medical terminations that went into rapid decline. We'd be running at a loss if we kept going for the handful of surgical patients we get every week."
In May 2016 Hyland also shut his Launceston clinic due to the decreased demand for surgical terminations and because of the additional costs of insurance, day surgery accreditation and compliance.
Hyland runs The Tabbot Foundation – named after former prime minister Tony Abbott – a postal medical abortion service which makes the process more accessible for women in Australia.
Abbott described abortion as "the easy way out" and "a tragedy", occurring at a rate that would produce a "legacy of unutterable shame".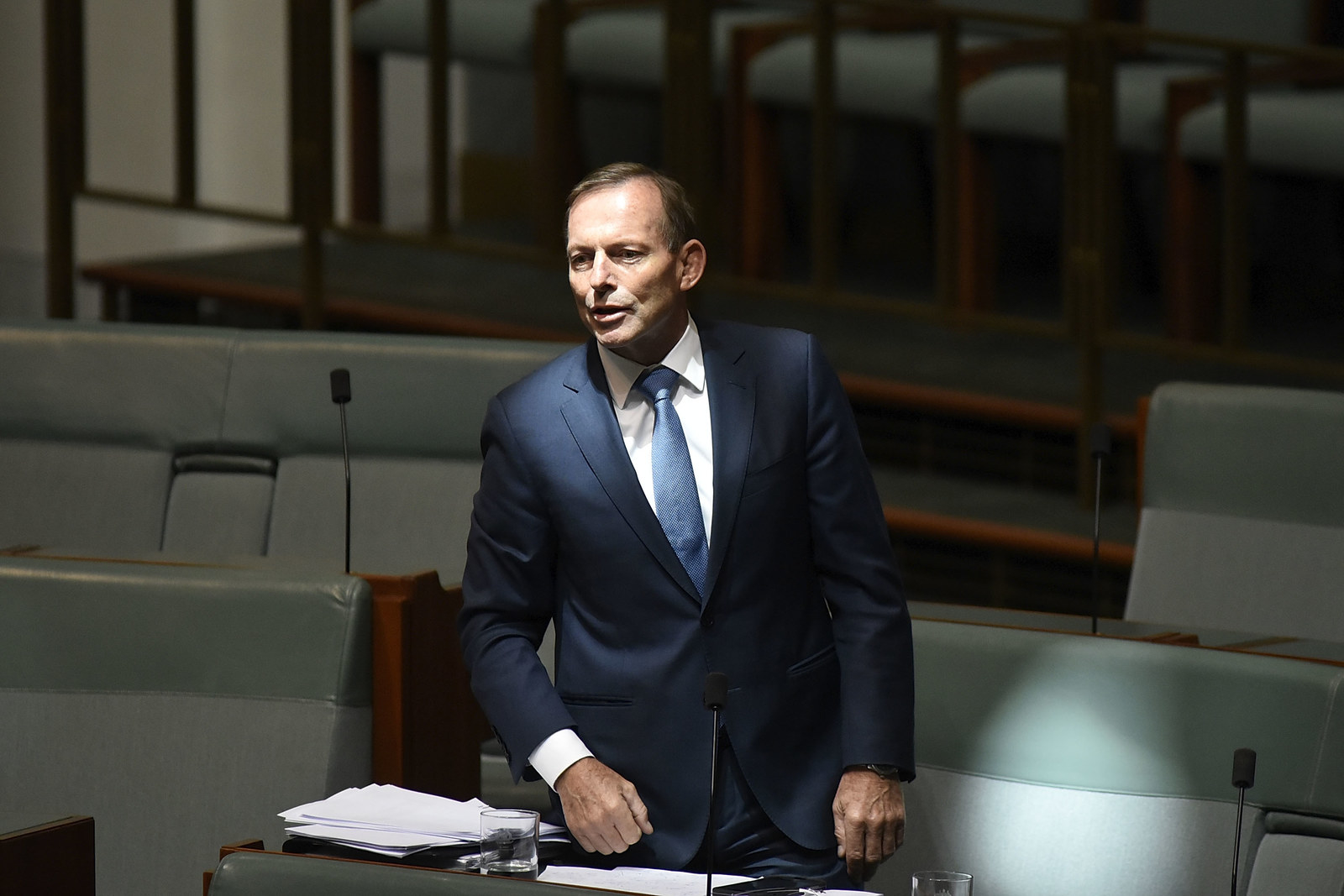 In 2006, when Abbott was federal health minister, he opposed legislation that would have removed his power to veto any application to allow medical abortion drug RU486 to be used in Australia. He voted against the bill, which also gave experts at the Therapeutic Goods Administration (TGA) power to assess the drug, but the bill passed with an overwhelming majority anyway.

Medical abortions are used to terminate early pregnancies within the first nine weeks of gestation, after which most clinics will recommend a surgical abortion.
It involves taking two different medications: Mifepristone (RU486) and Misoprostol.
Mifepristone is an antiprogesterone. Progesterone is necessary to maintain pregnancy in the early stages, so the pill essentially causes the pregnancy to fail.

The second medication, Misoprostol, is taken 36 to 48 hours later and causes the uterus to squeeze down and expel its contents.
"It is safer [than a surgical abortion] because you don't have surgical complications like perforating the uterus or damaging the bowel," Hyland said.
"Medical abortion is also half the cost of surgical, which is great news for Tasmanian women, especially those in rural areas who don't need to leave their home to procure one."
When asked what women who needed surgical terminations — those at a later gestation or who would just prefer that option — would do now, Hyland said: "You'll have to ask the government."
There is a single remaining provider in the state, private gynaecologist Dr. Brett Daniels, who only performs a handful of the state's terminations per year. The cost of a termination is upwards of $500 plus the price of an anaesthetist.
The state's Department of Health and Human Services had little insight into what women needing a surgical abortion would do in the future.
The department was "currently investigating options regarding the provision of surgical terminations" following the "sudden closure of a private provider in late December", a spokesperson said.
"Women requiring information regarding pregnancy termination should contact their general practitioner for advice," he told BuzzFeed News.
Although Tasmania decriminalised the procedure in 2013, the state's health minister Michael Ferguson is anti-abortion and linked making RU486 available to Australian women as akin to the Singapore execution of Australian Nguyen Tuong Van.

Ferguson also supported a declaration made by five of Tasmania's churches in 2013 to oppose the decriminalisation of abortion.
If Tasmanian women with unwanted pregnancies can't get surgical abortions in their state, their choices will still be limited by the legalities in other jurisdictions.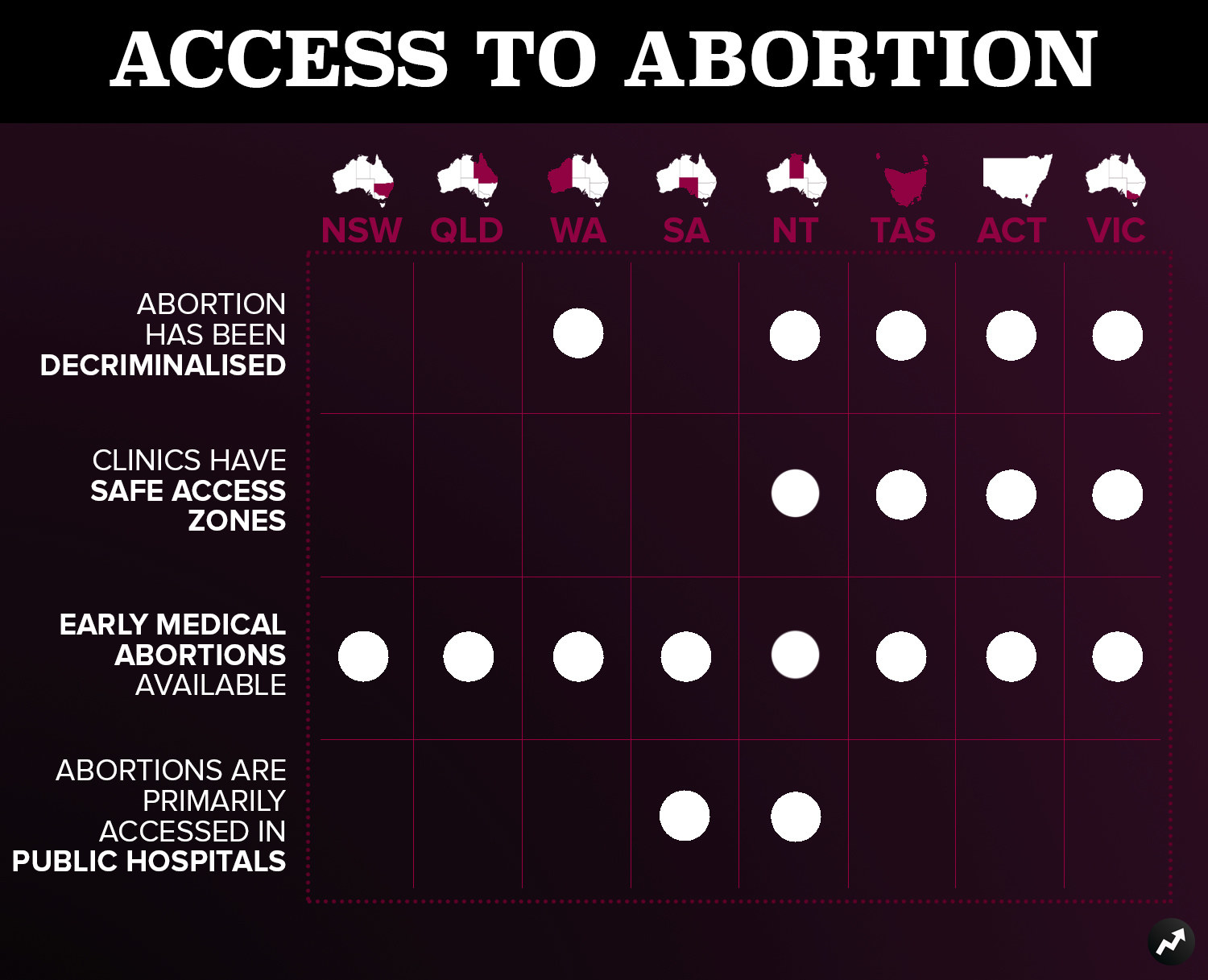 A similar situation has unfolded in Queensland following the retirement in 2016 of Dr. Michael Carrette, one of Cairns' only surgical abortion providers for the previous 18 years.

Women in Far North Queensland were left in the lurch and BuzzFeed News understands Cairns patients are still being flown to Sydney and Brisbane for surgical abortions.
As in Tasmania, the procedure is mostly performed by private clinics — Queensland Health estimates only 1% of abortions are performed in public hospitals.