Katter's Australian Party senator Fraser Anning has become the second Australian politician this week to propose women carrying tasers and pepper spray as a solution to addressing violence perpetrated against them.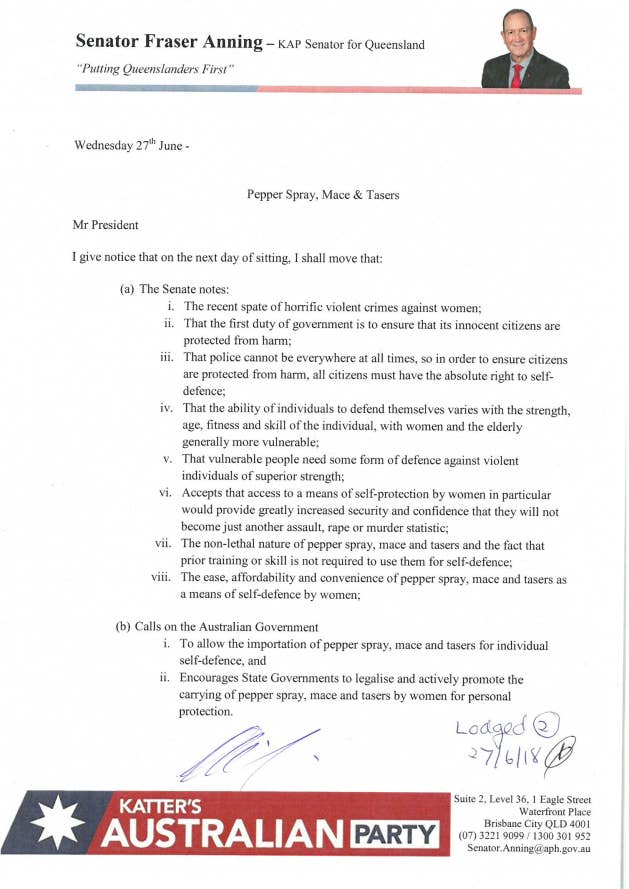 Anning's motion, debated on Thursday, acknowledged the "recent spate of horrific violent crimes against women" and called on the Australian government to allow the "importation of pepper spray, mace and tasers for individual self-defence", and on state governments to legalise the carrying of such weapons by women for "personal protection".
The motion failed 46-5.
The four politicians who voted for the motion with Anning were David Leyonhjelm, Peter Georgiou, Brian Burston and Cory Bernardi.
The national conversation about personal safety and violence against women continues in the wake of Melbourne woman Eurydice Dixon's murder and the more than 30 other women who have been killed this year.

Dixon's body was found on a Carlton North soccer pitch by a passer-by shortly before 3am on Wednesday June 19, and Jaymes Todd, 19, was later charged with her rape and murder.

Since then, Victoria Police have appealed for information regarding two more alleged sexual assaults against women in public.
Many Australians were angry when police issued a warning for people walking alone at night to "take responsibility for their safety" after Dixon's body was found. Dixon had reportedly texted a friend that she was "almost home" shortly before her death.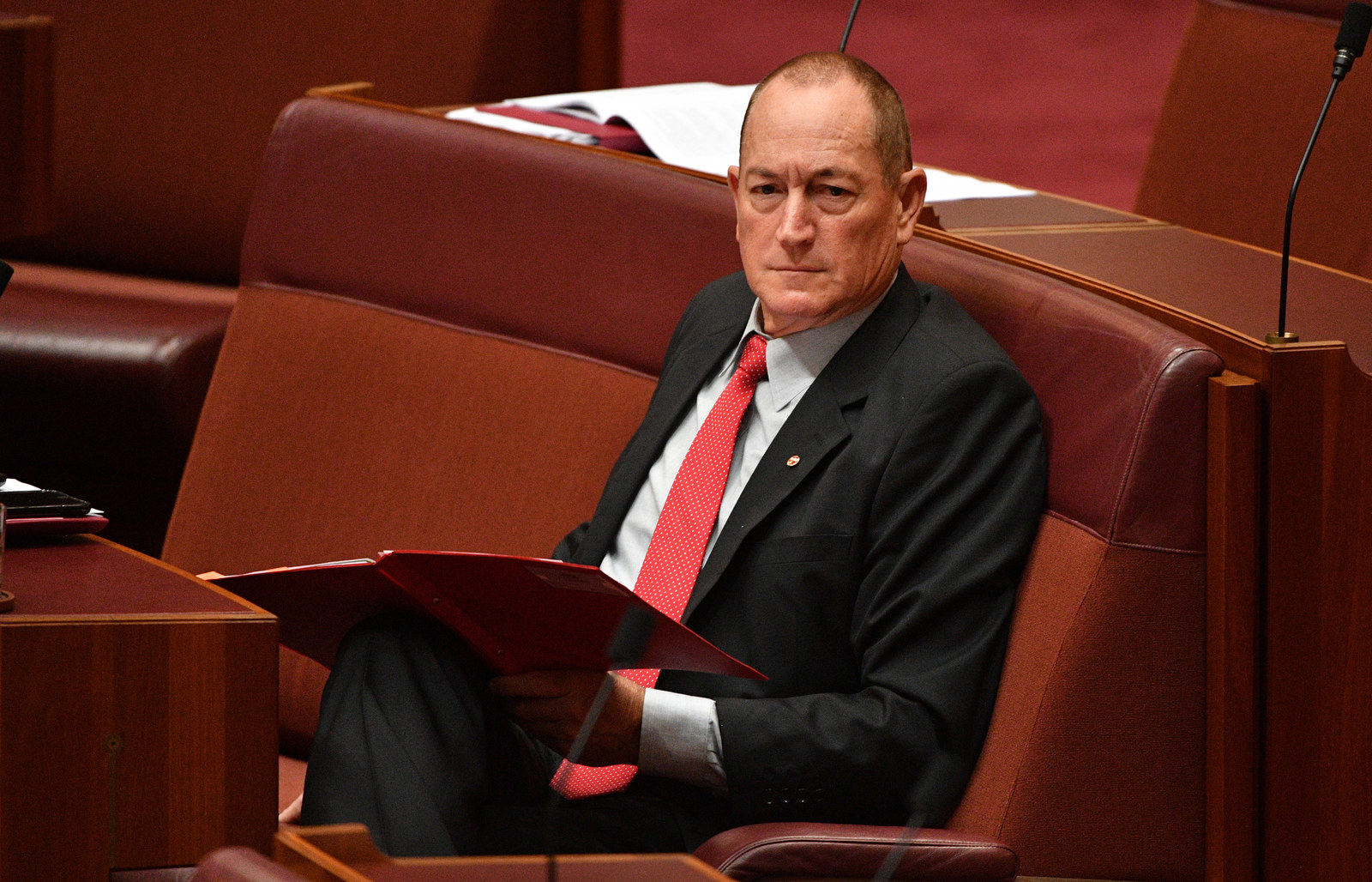 It is currently illegal to carry "any article designed or adapted to discharge an offensive, noxious or irritant liquid" in Victoria.

Western Australia is the only state where pepper spray is considered a controlled weapon and can be carried where there are deemed to be "reasonable grounds", but in 2014 Perth woman Yushan Luo was fined for carrying pepper spray.
Greens senator Janet Rice opposed the motion, which she called "ridiculous", and told Anning if he really wanted to protect citizens from harm he should focus efforts "on interventions that prevent men's violence".
"The last thing we need right now is another man in power telling us that we are responsible for preventing violent acts against us," Rice told the Senate.
"Your motion puts the onus on women to go to extreme lengths to ensure our safety, when what we really need is to eradicate men's violence."
Victorian Shooters, Fishers and Farmers Party MP Jeff Bourman flagged a motion that would allow "all reasonable and practical methods of self-defence" including "non-lethal methods of self-defence such as pepper spray and stun guns".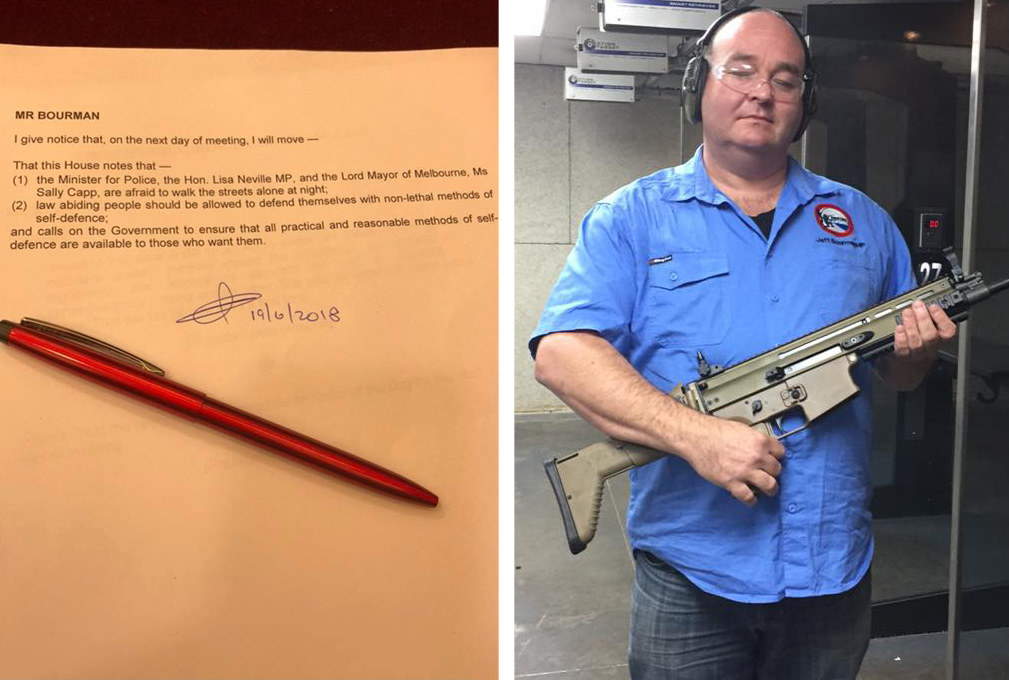 He noted that Melbourne's mayor Sally Capp had said she did not feel safe walking home at night, and the state's police minister Lisa Neville had also last week expressed concerns about personal safety.
"We need to give everyone the option to defend themselves against a stronger and probably more experienced attacker," Bourman wrote on his Facebook page.
His motion is yet to be debated.