The Police Force Accused Of Victim Blaming Women Just Allowed A Victim To Speak At Their Press Conference
Police have asked for public assistance for two sexual assaults since calling for women to have "situational awareness" after the murder of Eurydice Dixon.
The woman at the centre of an alleged sexual assault on a Melbourne train stood alongside police officers at a press conference on Friday morning and described the incident.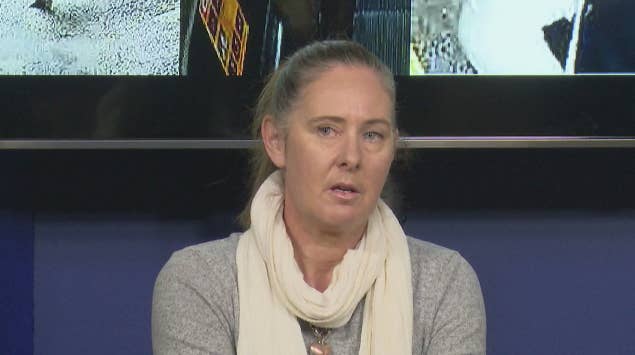 ​"He was touching me when I was standing on the train," the 49-year-old woman, who said her name was Jean, told reporters. "He was touching me under my buttocks, on my thighs and rubbing me and pressing up against my back."
The alleged assault happened on a train from Thornbury on May 16 and police said the man then followed the woman off the train, up the escalators and did not leave until she had called the police and found transit staff.
When she got off the train, Jean said she asked the man, "Are you following me?"
"And then he made some comment about giving me a lap dance and that is when I was quite afraid," she told reporters on Friday.

When asked why she participated in the press conference she said: "This was the middle of the day and I guess I was really shocked, one that it could happen, no-one expects it, but also in the middle of the day someone to be so brazen about it and obviously he didn't care."
Police have released images and CCTV of a man they believe may be able to assist with their enquiries.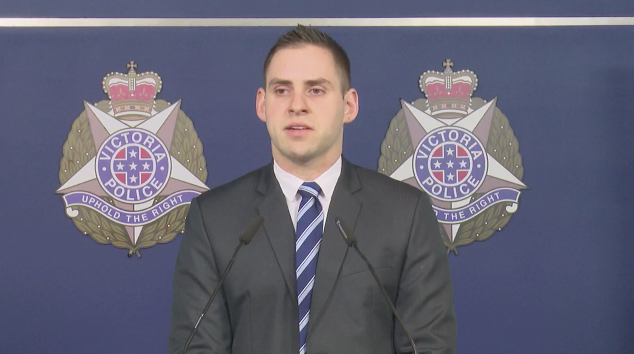 "I'd certainly describe his actions as being very confident," said the Transit Safety Division's Andrew Paulet. "This was peak hour on the train where there were quite a few people around so given that we certainly hope there are people out there with information."
Many Australians were angry last week when police issued a warning for people walking alone at night to "take responsibility for their safety" after Melbourne comedian Eurydice Dixon was raped and murdered walking home.
Dixon had reportedly texted a friend that she was "almost home" shortly before her death.
Dixon's body was found on a Carlton North soccer pitch by a passer-by shortly before 3am on June 13.
Jaymes Todd, 19, has been arrested and charged with the rape and murder of Dixon.
Victorian police are also currently investigating the sexual assault of a woman who was picked up by an unknown vehicle in Carlton on Sunday, not far from where Dixon's body was found.
Investigators said two women caught a taxi from a nightclub in Melbourne's CBD to Lygon Street shortly after 4am on Sunday before getting out at the corner of Grattan Street.
They became separated when one of the women went to a nearby convenience store to get something to eat, while the victim of the alleged assault remained on the opposite side of the street.
Police said a ute pulled up and three men got out and spoke to the woman before they got back in and drove away. This was captured on CCTV footage taken from across the street. A fourth man then interacted with the woman walking down Grattan Street.
"We then believe the victim was taken by a vehicle from Carlton to the vicinity of her home in the northern suburbs of Melbourne," detective inspector Steve Wilson said. "Somewhere along that journey we believe she was sexually assaulted."
Wilson did not issue any instructions to women about taking responsibility for their safety. Instead he said: "People are entitled to a good night out".