The Partner Of A Pregnant Woman Who Died From Sepsis After She Left Hospital With Only Paracetamol Says She Was "Begging For Help"
Naomi Williams' mother told a coronial inquest her daughter was "invisible to the health system" before she died.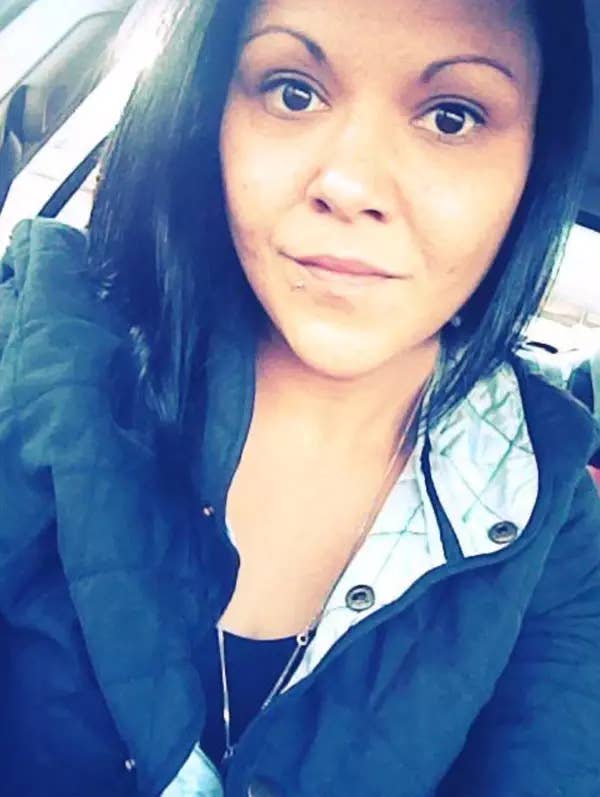 "I was the loving partner of Naomi Williams," Michael Lampe began his statement on the final day of the coronial inquest into his partner's death.
"I had no idea anything like this would ever happen to me and I had no idea I would ever be sitting here in this courtroom today. It just doesn't seem real. It's just three years ago I was celebrating Christmas in 2015 with Naomi. Life was almost perfect."
Naomi Williams was 27 and six months pregnant when she and her unborn baby died on the afternoon of January 1, 2016 in the small Australian country town of Tumut. She had suffered a cardiac arrest caused by an overwhelming sepsis infection.
Lampe told the courtroom he and Williams had been looking forward to the birth of their "beautiful baby boy" and were talking about getting married.
"That dream was shattered by an instant on New Year's Day when I watched the love of my life and my baby boy die in front of my eyes," he said. "I just wanted to take a moment, so the court and all the lawyers and hospital staff here understand what that feels like when the light in your life has suddenly been taken away and all that's left is empty darkness."
A coronial inquest into Williams' death began in September last year in Gundagai, a small town about 40km from Tumut. It continued this week in Sydney at the Coroner's Court in Lidcombe where more than a dozen of Williams' family members gathered on Friday for the final day.
Other family members watched the final day of the inquest via audiovisual link from a room in Wagga Wagga.
In Gundagai, the inquest heard from Shirley Adams and Julie-Ann Brewis, the two registered nurses working when Williams arrived at the emergency department, who told the inquest last year Williams seemed well and wanted to go home, despite her vital signs (blood pressure, temperature and heart rate) falling just outside of the danger zone for a risk of deterioration.
Under a policy at Tumut Hospital known as "between the flags", a patient's vital signs are assessed to see whether they are normal or fall in the yellow (risk factors for deterioration) or red (clinically ill) zone.
The pair said they had not considered contacting the on-call doctor, who the inquest previously heard was two minutes away from the hospital, during the time Williams was at the hospital because her vital signs and presentation suggested she was clinically well.
"She was engaging in conversation, we sat and talked, and when she left she said, 'Thank you for being so nice'," Brewis said.
Neither nurse knew that Williams had been identified as a high-risk pregnancy. Brewis said if she had known this, she would likely have acted differently by going through Williams' records "a bit better".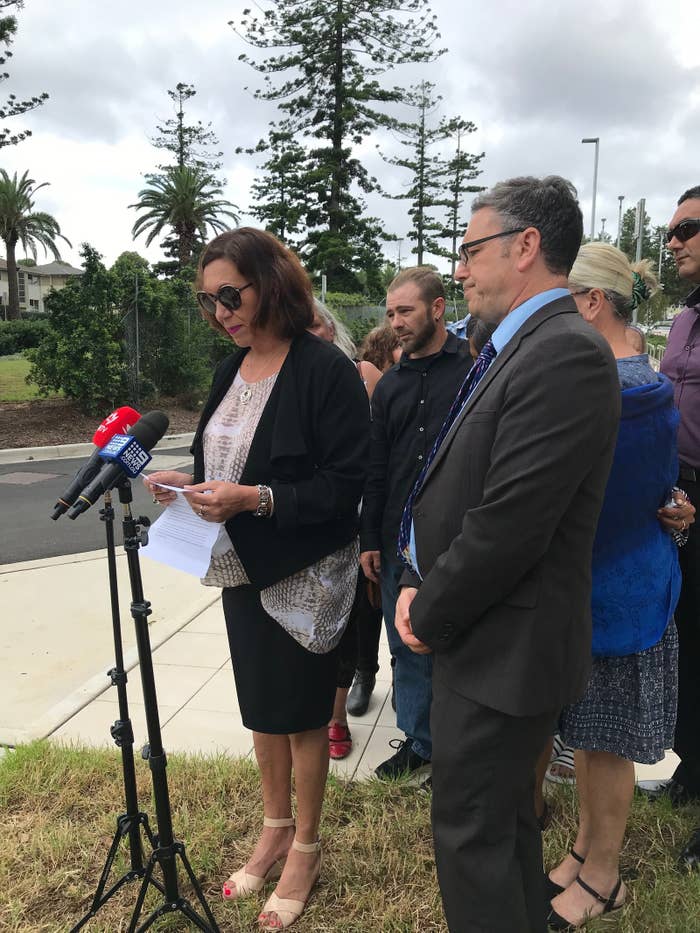 Lampe addressed the fact that the nurses had given evidence that Naomi looked well when they saw her.
"That's all well and good, but I want you to know that I will forever be haunted by the pain and suffering that I saw Nay go through before and after she went to Tumut Hospital on the first of January," he said.
"Nay was begging for help. When I look back and read the text messages that she sent that night – asking for help with her pain – it makes me sick."
Two nursing experts who gave evidence at the inquest this week agreed Williams' vital signs should have been monitored over a longer period of time and that she should have seen a doctor before being discharged.
Lampe previously told the inquest that by 8:30pm on Dec. 31, WIlliams was vomiting, complaining of a headache, back pains and spasms, struggling to get out of bed and breaking out in sweats.
Williams also messaged a friend half an hour before she drove herself to hospital: "You wouldn't be able to get me to the hospital, would you? I can barely move." The friend was out of town and suggested she call an ambulance, but Williams said she couldn't afford it. "Just my body aching all over, all good I'll get there. Thanks anyways," Williams texted back.
Lampe said on Friday that the day his partner died was "not the first time that Nay went to Tumut hospital begging for help".
"During the time she was pregnant, she went there again and again for her nausea," he said. "She would come home and tell me how tired she was of just being ignored — just being turned away. She felt like nobody was there listening to her."
Williams had been to Tumut Hospital 18 times in the eight months leading up to her death, repeatedly complaining of symptoms including vomiting, nausea and abdominal pain. In most cases, she was given anti-nausea medication and fluids, and offered drug, alcohol and mental health counselling.
She had tested positive for helicobacter pylori, a stomach bacteria that can cause pain and nausea, in June 2015, and in September that year was diagnosed with hyperemesis gravidarum, better known as excessive morning sickness.
The inquest heard in September that Williams used cannabis to alleviate her symptoms, but the drug and alcohol reviews had found she was not dependent on that or any other substances.
In July, Williams' mother Sharon wrote to the head of nursing staff at Tumut Hospital saying that her daughter needed specialist referral for her ongoing symptoms of vomiting, nausea and pain, and that the repeated referrals to drug and alcohol counselling were adding to her stress.
She was not referred as a high-risk pregnancy patient until mid-December.
"One thing I want to get out of this inquest is for the people at the hospital to learn from all this, from Nay's death and the death of my baby boy," Lampe said.
"That way I hope it will never happen again. The pain I live with each day will never leave me. I really haven't been able to hold things together since she died in front of me and also in front of my 12-year-old daughter."
On Thursday, New South Wales deputy state coroner Harriet Grahame, who has presided over the inquest, said "as a middle class woman in the Eastern suburbs" of Sydney she herself would have been referred to a specialist had she presented to a hospital as frequently as Williams had before her death.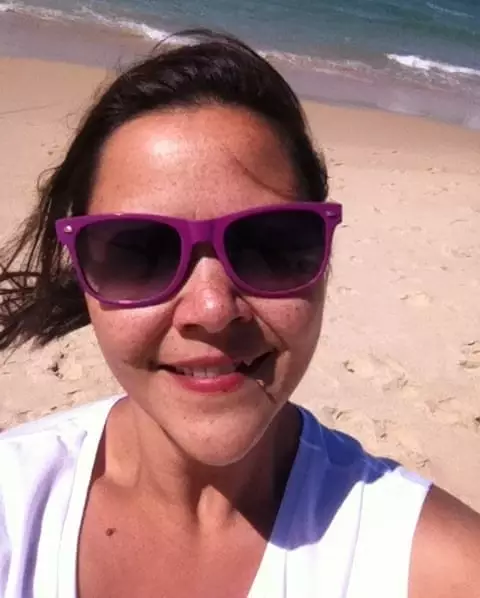 "Naomi Williams went to a doctor many many times and never got a specialist referral," Grahame told the inquest.
"If I look at it from my own experience as a middle class woman in the Eastern suburbs in Sydney, my perception is I would have got a referral and that is my strong perception. I would not have gone in 18 times and not got a referral."
Grahame's comments were made during the cross-examination of professor of race relations at Deakin University, Yin Paradies.
"There are issues of institutionalised racism in hospitals," Paradies told BuzzFeed News. "We do have evidence that the actual identification as an Aboriginal person in a hospital leads to worse treatment."
Before Lampe gave his statement on Friday the final witness in the inquest, Maria Roche, a health service manager for the Murrumbidgee Local Health District, was cross-examined.
Counsel assisting, Lesley Whalan SC, asked Roche how a patient like Williams, who "presented many many many times to Tumut hospital for nausea, vomiting, abdominal pain, sometimes diarrhea" would be treated in 2019.
"I've learnt a lot from this," Roche told the inquest. "One of the things I've learnt when you look at this particular case is often Naomi will come in very unwell and she would have treatment in a very short space of time, feel better and choose to leave.
"I actually looked at that and thought, 'What are we doing when people are leaving before completion of care and how are we managing those people?'"
Lampe finished his statement by acknowledging the lives that had been impacted by Williams' death, including those who benefited from her work as a disability caseworker.
"I fear I will never recover from the pain of having Nay and our baby ripped from my life and I know that the Brungle community will never be the same," he said.
"Naomi was more than a wonderful, beautiful woman and she will forever be in my heart. When I look back on going gold panning with Naomi, I think I knew all the time that I had already found my treasure."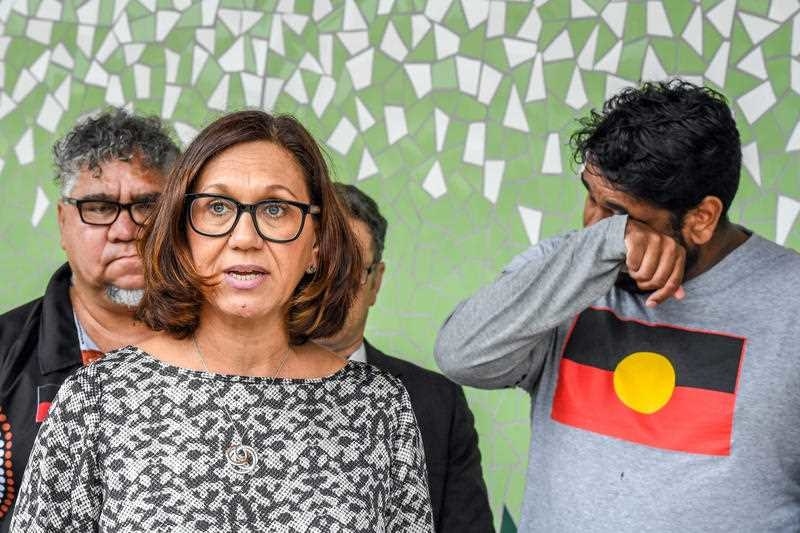 Williams' mother Sharon also gave a statement on Friday: "My daughter, like most of us here, was an Australian citizen with rights to appropriate healthcare but the system let my daughter down," she said.
"She was desperate for help but her pleas were not heard by the health service in Tumut. My daughter was sick for a long time. No-one listened to her and no-one helped her."
Sharon Williams said her daughter was "invisible to the health system".
"[Naomi] felt the system didn't value her as a person and she felt the system did not believe her," she said. "Even after Nay's death her family was treated with contempt at the hospital and showed little respect for our community, our knowledge and our culture as First Nations people of the country on which their services have been built."
She said when Naomi died her "grieving community" was treated with "no respect or compassion".
"Our cultural protocols were not considered or followed and no care was taken to ensure that our final moments of goodbye were treated with dignity," she said. "We have felt zero empathy from the staff at Tumut hospital."
She said her daughter's experience was "not an isolated" one and that there was a wealth of literature and research "to support this shameful reality".
"Racism, discrimination and culturally unsafe practice is a common reality for Aboriginal people across every sector of this country," she said. "My daughter and my grandson are gone but our people are here forever and we must be seen."
Sharon Williams asked "the staff at Tumut Hospital" and everyone in the courtroom to think deeply about the following:
"How would you feel if your own daughter had received the same treatment leading to January 1, 2016? How would you feel if you were treated as if your health concerns were not taken seriously? How would you feel if your daughter or son had died the same way Nay did? And how far would you go to find truth and justice as if it were something that might give you an ounce of peace?"