A Pregnant Woman Who Died Soon After Spending Half An Hour At A Hospital Should Have Been Seen By A Doctor, An Inquest Has Heard
Naomi Williams left hospital after 34 minutes, hours before she died. Nursing experts say she should have been monitored for at least four hours.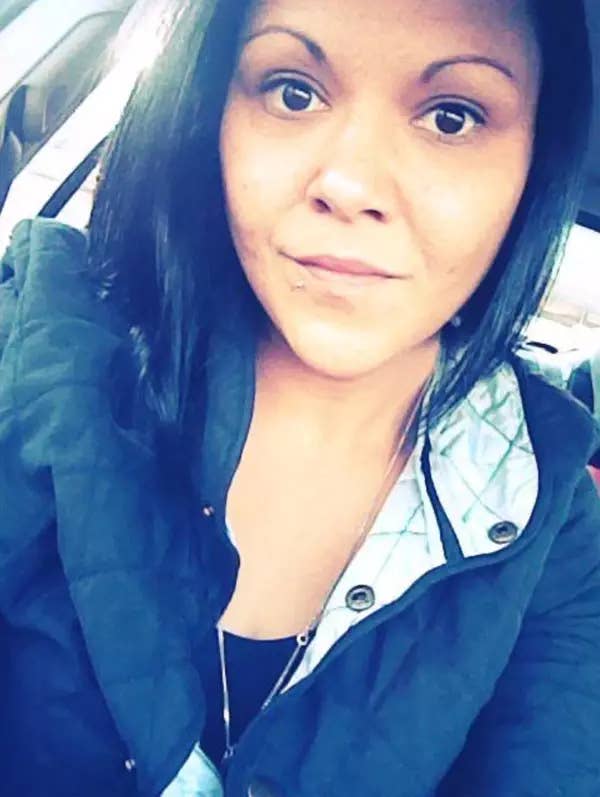 Naomi Williams should have been seen by a doctor and asked to rate her pain when she turned up an emergency department in the Australian country town of Tumut, a coronial inquest into her death has heard.

The pregnant Wiradjuri woman arrived at the hospital alone just after the new year had ticked by at midnight in 2016, where according to records, she stayed for 34 minutes, was given some Panadol, and then went home.
Fifteen hours later while en route back to the hospital, the 27-year-old and her unborn baby died after she suffered a cardiac arrest caused by an overwhelming sepsis infection.
A coronial inquest into Williams' death began in September last year in Gundagai, a small town about 40km from Tumut.
Shirley Adams and Julie-Ann Brewis, the two registered nurses working when Williams arrived at the emergency department, told the inquest last year Williams seemed well and wanted to go home, despite her vital signs (blood pressure, temperature and heart rate) falling just outside of the danger zone for a risk of deterioration.
Under a policy at Tumut Hospital known as "between the flags", a patient's vital signs are assessed to see whether they are normal or fall in the yellow (risk factors for deterioration) or red (clinically ill) zone.
The pair said they had not considered contacting the on-call doctor, who the inquest previously heard was two minutes away from the hospital, during the time Williams was at the hospital because her vital signs and presentation suggested she was clinically well.
"She was engaging in conversation, we sat and talked, and when she left she said, 'Thank you for being so nice'," Brewis said.

Two nursing experts who gave evidence on Wednesday, when the inquest continued in Sydney at the Coroners Court in Lidcombe, agreed Williams' vital signs should have been monitored over a longer period of time and that she should have seen a doctor before being discharged.
For three hours on Wednesday morning registered nurses Eunice Gribbin and Jasmine Douglas were asked about the best clinical practice when treating a woman six months pregnant who has presented to the emergency department in pain.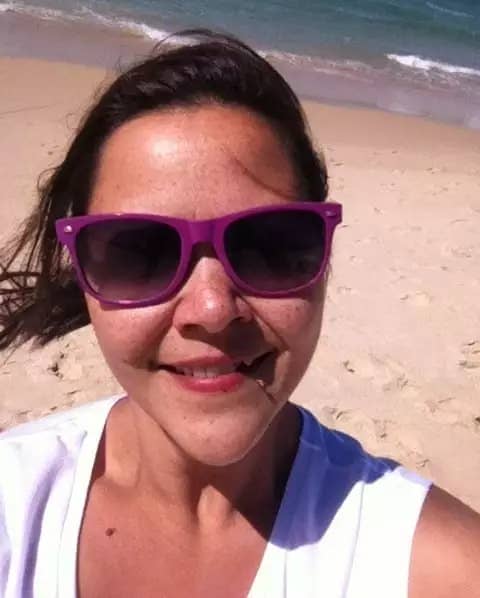 "I would be concerned about the blood pressure and the heart rate, which is slightly outside of the normal range, and I am also concerned about the presentation itself — generalised aches and pains in a pregnant woman," Douglas told the court.
"This is a young woman who felt unwell enough to take herself alone to an emergency department after midnight on New Year's Eve.
"That in itself was a red flag for me and in the context of her being pregnant would, for me, have turned my mind to the possibility of a pregnancy related complication so those types of risks but infection would have crossed my mind."
There is conflicting evidence about Williams' condition at the time she arrived at hospital. According to her partner Michael Lampe, she had fallen ill around 8:30pm on Dec. 31, was vomiting, complaining of a headache, back pains and spasms, struggling to get out of bed, and breaking out in sweats.
Williams also messaged a friend half an hour before she drove herself to hospital: "You wouldn't be able to get me to the hospital, would you? I can barely move." The friend was out of town and suggested she call an ambulance, but Williams said she couldn't afford it. "Just my body aching all over, all good I'll get there. Thanks anyways," Williams texted back.
Williams had been to Tumut Hospital 18 times in the eight months leading up to her death, repeatedly complaining of symptoms including vomiting, nausea and abdominal pain. In most cases, she was given anti-nausea medication and fluids, and offered drug and alcohol and mental health counselling.
She had tested positive for helicobacter pylori, a stomach bacteria that can cause pain and nausea, in June 2015, and in September that year was diagnosed with hyperemesis gravidarum, better known as excessive morning sickness.

The inquest heard in September that Williams used cannabis to alleviate her symptoms, but the drug and alcohol reviews had found she was not dependent on that or any other substances.
In July, her mother Sharon wrote to the head of nursing staff at Tumut Hospital saying that Williams needed specialist referral for her ongoing symptoms of vomiting, nausea and pain, and that the repeated referrals to drug and alcohol counselling were adding to her stress.
She was not referred as a high-risk pregnancy patient until mid-December.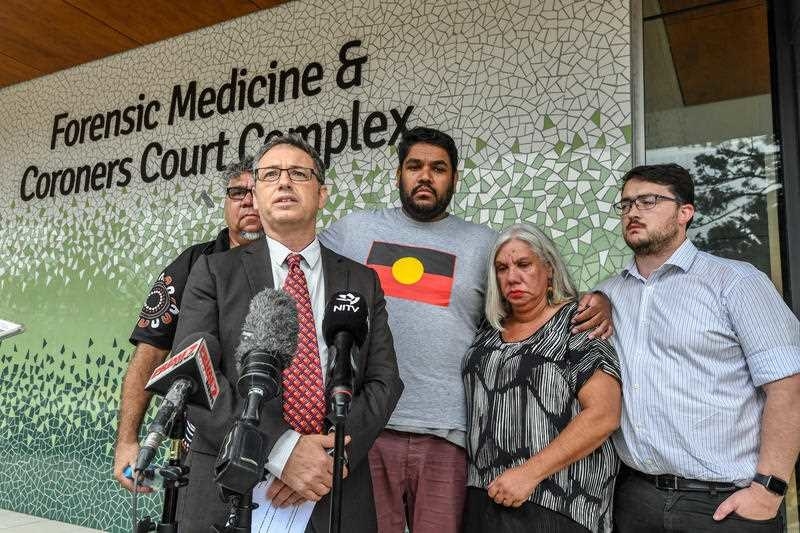 When asked on Wednesday whether giving Williams Panadol was the best course of action Douglas said: "It was one appropriate action but it wasn't sufficient.
"I think it was inappropriate to discharge or let her go at that point in time because they still had not established the cause of the pain."

She said nurses should always "investigate the cause of the pain", monitor the patient over a "longer period of observation" and "notify a medical officer", and that these things should have happened for Williams.
The inquest is considering a number of issues, including whether there were signs of Williams' sepsis when she arrived at hospital that night, her multiple previous visits to the hospital with symptoms of vomiting and nausea, whether she was receiving proper antenatal care, and if she should have been identified as a high-risk patient earlier in her pregnancy.
The serious infection that caused Williams' death — caused by the bacterium neisseria meningitidis — is treatable with antibiotics, but the effectiveness relies on spotting the infection early.
Gribbin, who has over 40 years of clinical nursing experience, told the court the limited observations taken by the nurses in Tumut on Jan. 1 "certainly were not reassuring".

"She should have been kept for a longer period of time, more observations [should have been] taken and a doctor notified," she said. "Naomi needed to be observed for a much longer period, I mean 34 minutes is just not adequate. I would expect someone to be kept for a minimum of four hours."
Both nurse experts agreed Williams was at higher risk of sepsis as an Indigenous woman.

"It is established in the literature that Aboriginal women are at a higher risk of sepsis in pregnancy," Douglas said.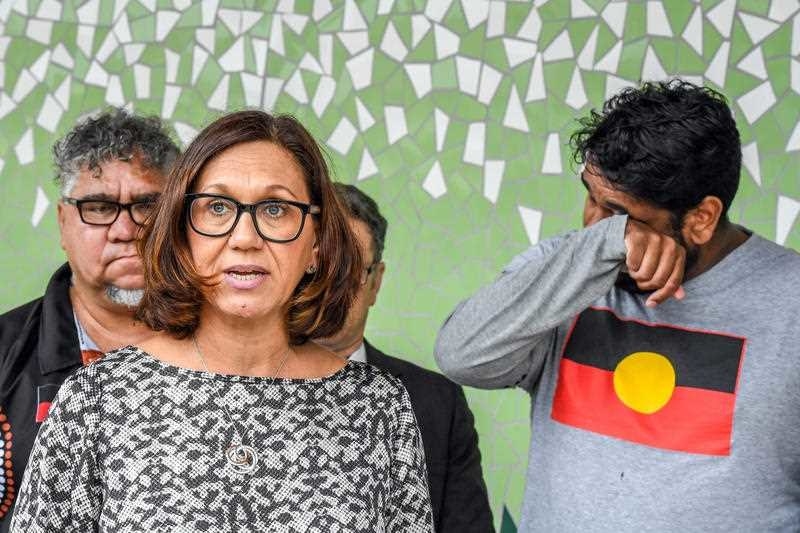 Outside the court, Williams' cousin Dr Anita Heiss said her family and community wanted to know how a young woman could present to hospital 18 times before being "sent home to die only a few hours later".
"[We want to know] why she is referred to drug and alcohol counselling and not a specialist," Heiss told reporters. "We want to know if race has played a part in this."
Heiss said she wanted to make sure no other family was "left heartbroken by negligence" and for Tumut hospital to assume responsibility for Williams' death.
The National Justice Project led by George Newhouse is acting for Williams' family.

Newhouse said discrimination against Indigenous people in the healthcare system was a "silent killer".
"There is a feeling in the Aboriginal community in the Tumut region that there is discrimination in that hospital, and the family want to get to the bottom whether race did play a part in Nay's death, but moreover in relation to anyone else's healthcare or adverse medical outcomes," he said.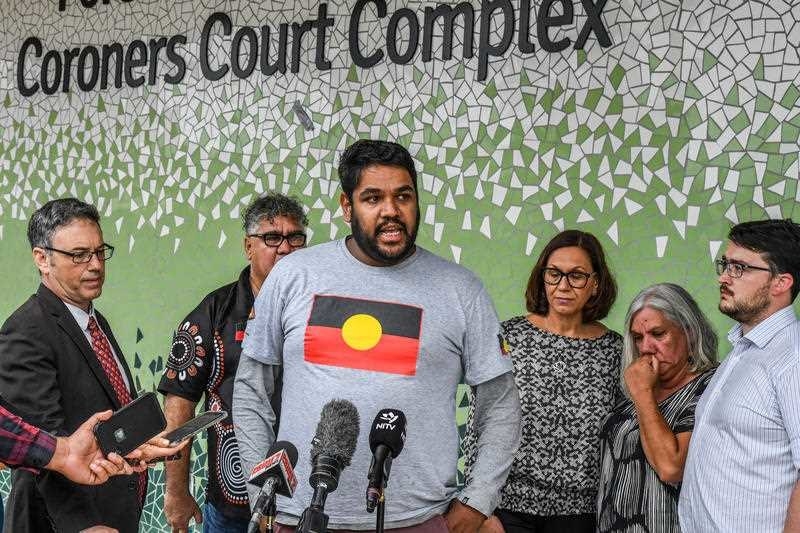 WIlliams' cousin Graham Kilby described her as "one of the most beautiful people" and said that his family needed justice and closure.

"My auntie not only lost her only daughter but her only grandchild," she said.
"How much more do you need to scream? How much more do black voices need to be silenced?"
The inquest will continue for the rest of the week in Sydney.