A Pregnant Woman Who Died Hours After Leaving Hospital Had Vital Signs Just Out Of The Danger Zone, An Inquest Heard
Aboriginal woman Naomi Williams was 27 and six months pregnant when she died from sepsis on Jan. 1, 2016.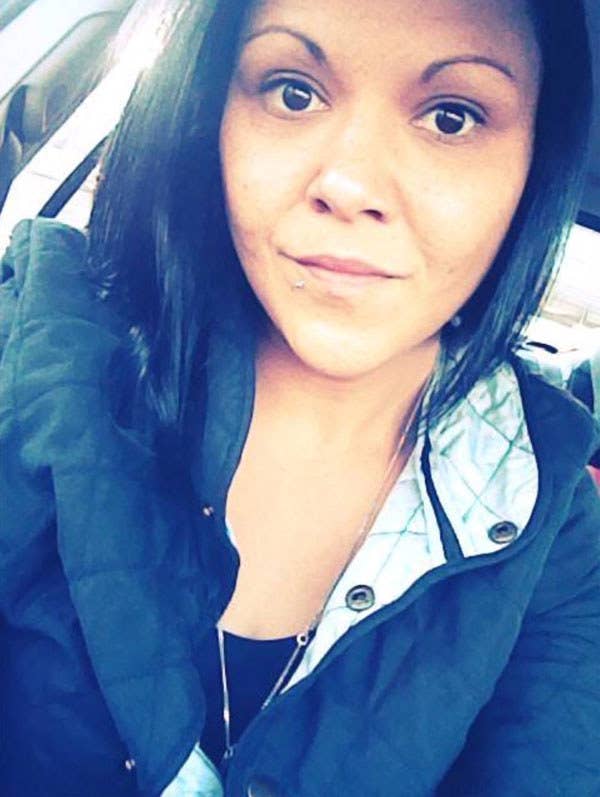 Nurses say a pregnant Aboriginal woman who died from sepsis hours after she was given some Panadol and discharged from hospital had seemed well and wanted to go home, despite her vital signs falling just outside of the danger zone for a risk of deterioration.

Naomi Williams was 27 and six months pregnant when she died on the afternoon of Jan. 1, 2016, on the way to the emergency department in the small Australian country town of Tumut. She and her unborn baby died after she suffered a cardiac arrest caused by an overwhelming sepsis infection.
Williams had been at the hospital 15 hours earlier, turning up at the emergency department just after the new year had ticked by at midnight, where according to records, she stayed for 34 minutes, was given some Panadol, and then went home.
A coronial inquest into her death is underway in Gundagai, a small town 40km from Tumut in southwest New South Wales, before deputy state coroner Harriet Grahame.
The inquest is considering a number of issues, including whether there were signs of Williams' sepsis when she arrived at hospital that night or whether it could not have been foreseen, her multiple previous visits to the hospital with symptoms of vomiting and nausea, whether she was receiving proper antenatal care, and if she should have been identified as a high-risk patient earlier in her pregnancy.
The serious infection that caused Williams' death — caused by the bacterium Neisseria meningitidis — is treatable with antibiotics, but the effectiveness relies on spotting the infection early.
Shirley Adams and Julie-Ann Brewis were the two registered nurses working when Williams arrived at the front door of the hospital just after midnight on Jan. 1.
Adams told the inquest on Monday that Williams said she was looking for Panadol as she didn't have any, and it was New Year's Eve and all her friends were out.
"She said she had pains in her hips from the baby moving," Adams said. "She had an ice block in her hand; she just walked in [to the emergency department] with us."
The nurses then checked Williams' vital signs, including her blood pressure, temperature, and heart rate. Under a policy at Tumut Hospital known as "between the flags", patient's vital signs are assessed to see whether they are normal or fall in the yellow (risk factors for deterioration) or red (clinically ill) zone.
At first observation, Williams' pulse was fast, and her blood pressure and temperature were in the normal zone, but not by much, the inquest heard.
"It's on the borderline but it's not in the yellow zone … That's why I repeated them, to make sure they were accurate," Brewis said.
"If they were in the yellow zone I would have called a doctor."
The on-call doctor that night was two minutes away from the hospital, the inquest heard.
Brewis said she repeated the observations 15 minutes after they were first taken, except for Williams' temperature, which she did not retake, and that the pulse was back to a normal reading.

The nurse gave Williams Panadol for her pain and then spoke with her for about half an hour about her pregnancy, and felt like she had built up a rapport, the inquest heard.
"She was engaging in conversation, we sat and talked, and when she left she said, 'Thank you for being so nice,'" Brewis said.
Adams disagreed with the suggestion that the nurses should have kept Williams at the hospital for a longer observation period. "She asked to go home, she wanted to go home, she felt well enough to go home," she said.
Each nurse told Grahame that they had not considered calling the doctor during the time Williams was at the hospital because her vital signs and presentation suggested she was clinically well.
Neither nurse knew that Williams had been identified as a high-risk pregnancy. Brewis said if she had known this, she would likely have acted differently by going through Williams' records "a bit better".
Brewis also said she had not been trained at the time to know that she should have a higher degree of suspicion for sepsis in pregnant women.
There is conflicting evidence about Williams' condition at the time she arrived at hospital. According to her partner Michael Lampe, she had fallen ill around 8:30pm on Dec. 31, was vomiting, complaining of a headache, back pains, and spasms, struggling to get out of bed, and breaking out in sweats.
Williams also messaged a friend half an hour before she drove herself to hospital: "You wouldn't be able to get me to the hospital, would you? I can barely move." The friend was out of town and suggested she call an ambulance, but Williams said she couldn't afford it. "Just my body aching all over, all good I'll get there. Thanks anyways," Williams texted back.
Williams had been to Tumut Hospital 18 times in the eight months leading up to her death, repeatedly complaining of symptoms including vomiting, nausea, and abdominal pain. In most cases, she was given anti-nausea medication and fluids, and offered drug and alcohol and mental health counselling.
The inquest heard that Williams used cannabis to alleviate her symptoms, but that a drug and alcohol review in July had found she was not dependent on that or any other substances. A mental health review at the same time concluded she did not have mental health issues.
She had tested positive for Helicobacter pylori, a stomach bacteria that can cause pain and nausea, in June, and was in September diagnosed with hyperemesis gravidarum, better known as excessive morning sickness.
In July, her mother Sharon wrote to the head of nursing staff at Tumut Hospital saying that Williams needed specialist referral for her ongoing symptoms of vomiting, nausea, and pain, and that the repeated referrals to drug and alcohol counselling were adding to her stress.
The coronial inquest into her death is looking at these multiple previous hospital visits partly because they raise questions about whether her previous visits might have affected the way she was treated when she arrived in the early hours of Jan. 1.
She was not actively vomiting or dehydrated when she arrived that night — different to many of her other trips to hospital where those symptoms were present and severe.
"The question also arises as to whether Naomi herself, although feeling unwell, understated her condition or did not assert how unwell she was feeling at the time," said counsel assisting the coroner Lesley Whalan SC.
The inquest heard on Monday that there is "substantial evidence" Williams had a perception of the staff at Tumut Hospital not taking her illnesses seriously and that "no one knew what was wrong with her".
Whalan said there is a question of whether this perception played a role in Williams not going back to hospital earlier on Jan. 1, in the hours before she was pronounced dead at 3:08pm.
The inquest continues.