This Pregnant Woman Died From Sepsis After She Was Discharged From Hospital With Panadol
Naomi Williams, 27, was six months pregnant when she died.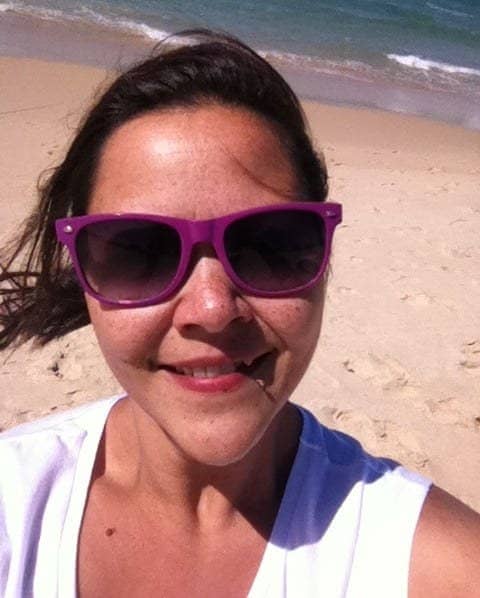 In the first minutes of 2016, as people celebrated the new year with family, friends, and fireworks, 27-year-old Naomi Williams was driving, alone, to the emergency department in the Australian country town of Tumut.

Williams was six months pregnant. According to her partner, Michael Lampe, she had fallen ill at around 8:30pm that night and began to vomit, complaining of a headache, back pains, and spasms, struggling to get out of bed and breaking out in sweats.
She made it to the hospital, where records say Williams spent 34 minutes in emergency and was given Panadol by nurses before driving home.
Fifteen hours later, Williams was back at the hospital. But this time, she was dead.
She had suffered a cardiac arrest in the back of the ambulance, after succumbing to an overwhelming sepsis caused by a bacterial infection. It killed her and her unborn baby.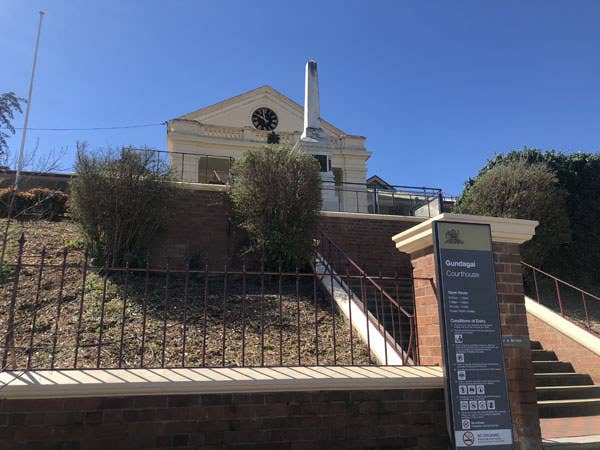 An inquest into her death began on Monday morning in Gundagai, a small town about 40 kilometres from Tumut, in an airy, old-fashioned courtroom with high ceilings, wooden pews, and poor acoustics.

Williams, a Wiradjuri woman, was born in Tumut, a town of about 6,000 in southwest New South Wales, in April 1988.
The question is not how she died — it was "almost certainly" the sepsis — but what remains in question is the manner of her death, counsel assisting the coroner Lesley Whalan SC told the court.
There is conflicting evidence about how sick Williams was, and how much pain she was in, when she drove to the hospital just after the new year had ticked by.
Whalan outlined the nurses' records from that night: Williams "looked well" and was eating an ice block when she arrived at the hospital shortly after midnight, one nurse recorded. Observations of her vital signs at 12:19am showed an elevated pulse, at 120bpm, but everything else was normal. Williams took some paracetamol, and 15 minutes later, another nurse checked her vital signs. This time, even the pulse was normal. At 12:53am, a nurse recorded that Williams was chatting well with staff and happy to go home and sleep.
These records of Williams' time at the hospital "suggest a non-urgent presentation for mild symptoms of generalised aches and pain, any abnormality in vital signs lasting no longer than 15 minutes," Whalan said.
But, she added, there is a "marked contrast" between this and other evidence: Lampe's reports of vomiting, headaches, and breaking out in sweats; and in texts Williams sent to a friend.
"You wouldn't be able to get me to the hospital, would you? I can barely move," Williams texted to a friend half an hour before she drove herself to hospital. The friend was out of town and suggested Williams call an ambulance, but she said she couldn't afford it. "Just my body aching all over, all good I'll get there. Thanks anyways," Williams texted back.
When Williams arrived at hospital just after midnight, it was the 18th time she had been there in the past eight months.
It took Whalan an hour and a half to outline Williams' numerous presentations at the hospital, starting in May 2015, with recurrent symptoms of vomiting, nausea, and abdominal pain. In most cases, she was given anti-nausea medication and fluids, and offered drug and alcohol and mental health counselling.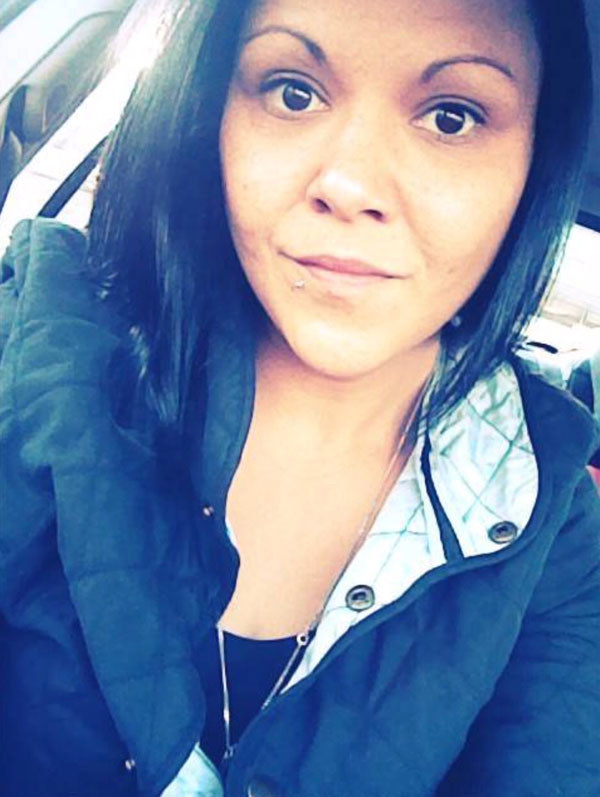 Among the family and friends in the courtroom listening to the lengthy medical history were Williams' partner Lampe, her mother Sharon, and her best friend, Talea Bulger, who described herself as "Naomi's childhood shadow".
In mid-June, Williams had tested positive for Helicobacter pylori, a stomach bacteria that can cause pain and nausea, but the treating doctor had recorded the cause of her symptoms as "unknown", the court heard. She was later diagnosed with hyperemesis gravidarum, better known as excessive morning sickness.
In July, she underwent a mental health review and a drug and alcohol review. The records show she was found to have no mental health issues, and that she wasn't dependent on any substances. Later that month, her mother Sharon wrote to Lorraine O'Sullivan, the head of nursing staff at Tumut Hospital, saying that Williams needed specialist referral.
"[Sharon] advised that her daughter was repeatedly referred for drug and alcohol counselling and this was adding to her daughter's stress," Whalan said.
On Dec. 17, Williams was referred to Canberra Hospital as a high-risk pregnancy. She had lost four kilograms since Dec. 2.
The inquest will canvass a series of questions, including whether Williams was receiving proper antenatal care and whether she should have been referred as a high-risk patient earlier in her pregnancy due to her recurrent and chronic symptoms and the fact she was Aboriginal.
"Had Naomi been clearly identified as a high-risk maternity patient, either at the time or much earlier in her pregnancy, would events have unfolded differently from the early hours of January 1?" Whalan said to the court.
The bacterium that caused Williams' death is known as Neisseria meningitidis, a serious infection that is treatable with antibiotics — but the effectiveness of treatment relies on spotting the infection early.
Expert evidence suggests that as a pregnant Indigenous patient, Williams was at a "high risk of sepsis" and the inquest should look at whether there were clinical signs of sepsis when she arrived at hospital early in the morning on Jan. 1, 2016, or if the signs simply weren't there, Whalan said.
On the day Williams died, she was neither actively vomiting nor dehydrated when she arrived at hospital — a difference from her previous 17 visits.
"Questions arise about how Naomi's physical presentation was assessed given the absence of vomiting and dehydration when those symptoms had been present and severe on so many previous times," Whalan said. "The question also arises as to whether Naomi herself, although feeling unwell, understated her condition or did not assert how unwell she was feeling at the time."
There is substantial evidence, Whalan said, that Williams had a perception of the staff at Tumut Hospital not taking her illnesses seriously and that "no one knew what was wrong with her".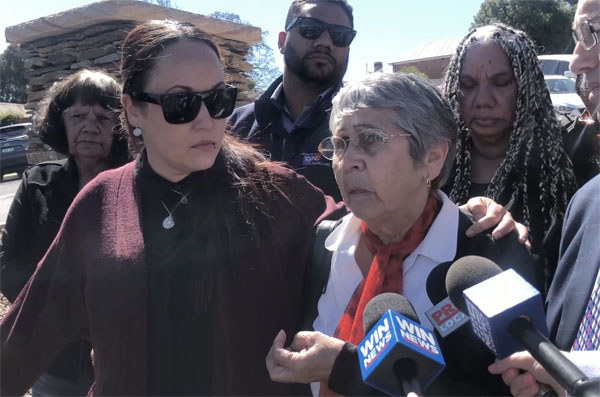 Outside court, Talea Bulger described her best friend as the type of person who "always brought a smile to your face".

"She was just a very happy, healthy, outgoing person until all these sicknesses started happening. That's why we're here, to figure out why she wasn't given the treatment she deserved," she said.
Sonia Piper, Williams' godmother, said the entire family had been looking forward to meeting Williams' baby, who they would now never get to know.
"I wouldn't like this to happen to any Aboriginal people ever again because a lot of our people are dying out … and we need the care. And I think we're entitled to the same as the non-Indigenous people," she said.
"I keep saying to everybody, why wasn't she sent to a specialist somewhere in Sydney or Canberra? To really find out what was wrong with her? Because they were just giving her Panadol and sending her home. And if that poor woman was vomiting all the time and being sick, what was that doing to that little baby inside of her?
"Something should be done. I don't want to see this happen to any of my people. As an Aboriginal person and an elder of my community, I don't want to see this again ever in my life."
The inquest continues.