A Woman Fined For Her Anti-Abortion Protests Is Trying To Overturn Safe Access Zones Around Clinics
"Whatever happens, no one can ever stop any of us from praying to end abortion," Kathy Clubb wrote on Instagram ahead of the verdict.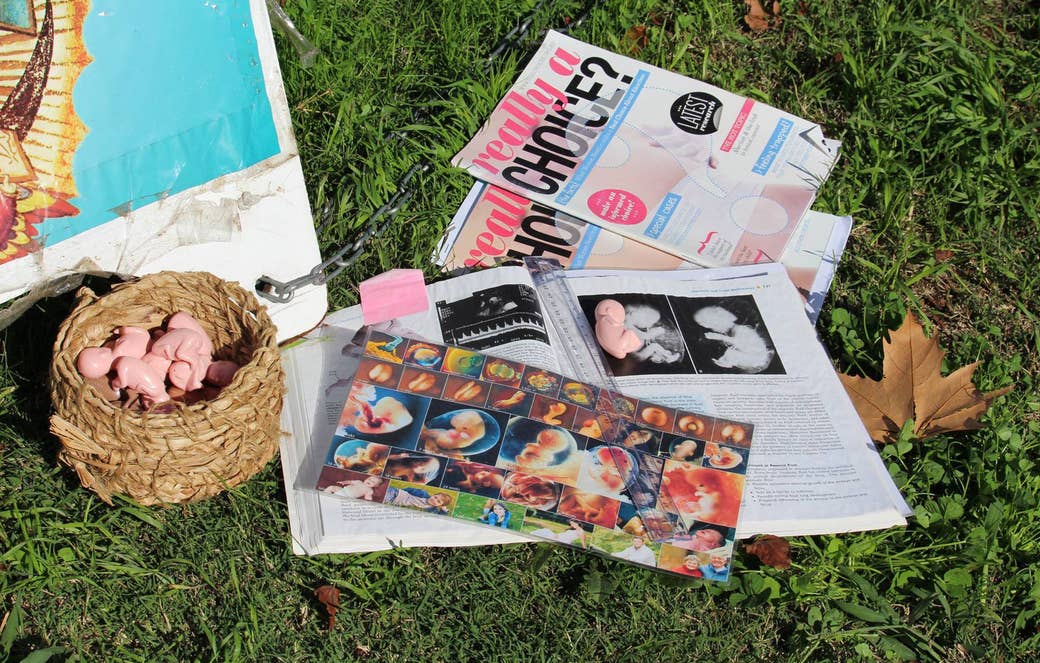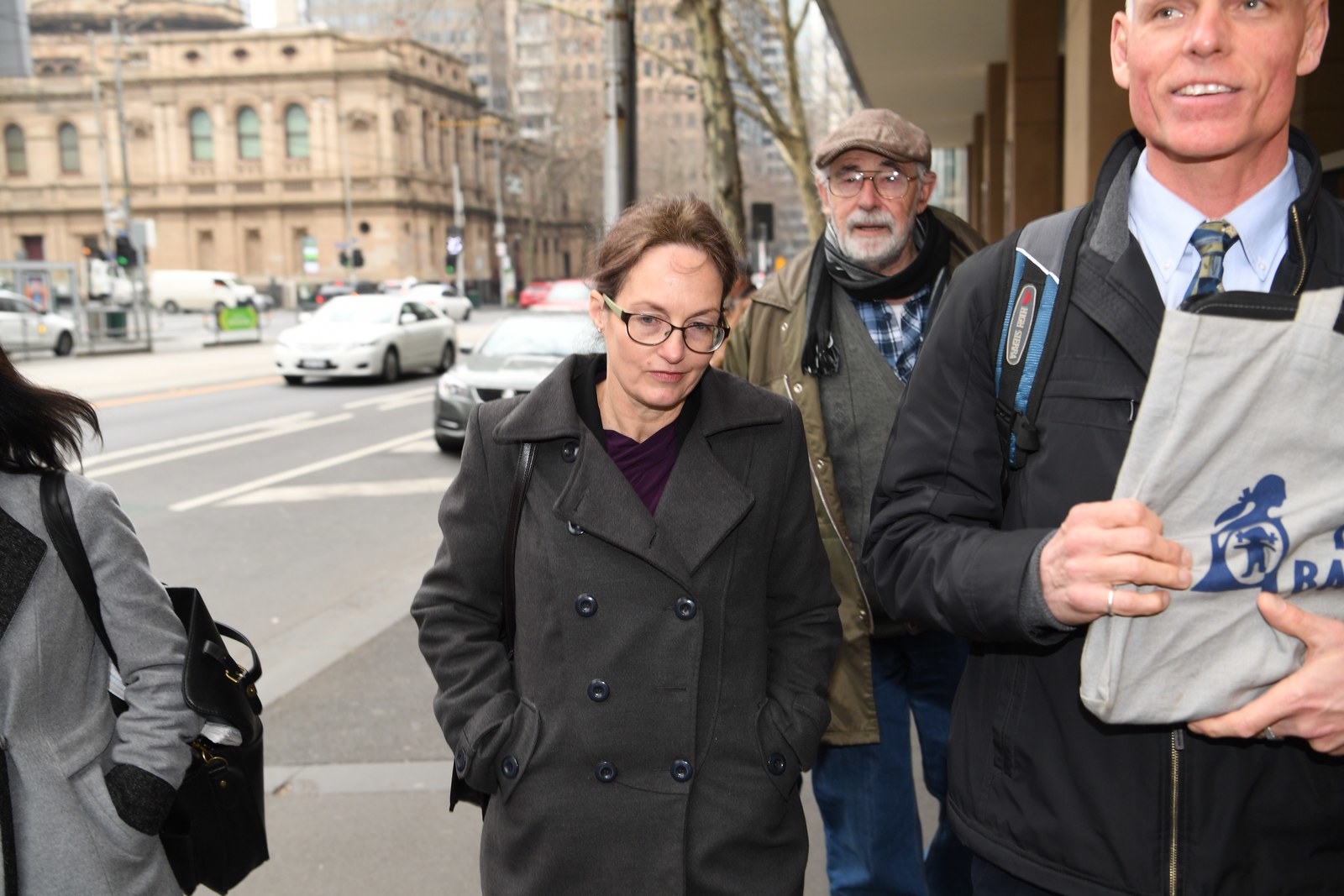 What is this case?
Religious picketer Kathy Clubb, a mother to 13 children, became the first person in Victoria to be charged under laws that were formally passed in Nov. 2015 and make it illegal to protest within 150 metres of an abortion clinic.
Clubb was found guilty in Oct. 2017 of one charge of prohibited behaviour within a safe- access zone for allegedly approaching a couple outside East Melbourne Fertility Control Clinic and trying to hand them pamphlets in August 2016. She was fined $5,000.
"The male of the couple is seen to speak and obviously decline the offering of the pamphlet and move, with the young woman, away," the magistrate said of CCTV footage of the incident.
"I am satisfied beyond any doubt that it was her intention to engage that couple in
discussion relevant to abortion."
Clubb has appealed her case to the High Court where her lawyers argued that safe-access zones violate the Australian Constitution's implied freedom of political communication.
How did it end up in the High Court?
Clubb's case is one of many "strategic cases" assisted by an Australian Christian Lobby (ACL) initiative, the Human Rights Law Alliance — a team of Christian lawyers who fight to protect "religious freedom and fundamental rights in the courts of Australia".
The ACL has campaigned in multiple states against decriminalising abortion and against introducing safe-access zones.
Clubb said in a video posted to the ACL's YouTube account that she would not have had the capacity to "follow this through" without the backing of the lobby.
"They have brought a lot of public attention to the case," she said.
The lobby's managing director Martin Iles, who reckons this case is "one of the most important cases for both freedom of speech and the pro-life movement", commended Clubb for her "courageous faith".
"Kathy is an example of the courageous faith that Jesus would have us to live out," he said in the video.
What are Clubb's lawyers arguing?
In their written submissions, her lawyers contend the debate over abortion is political and that "political communications about abortions are often at their most effective
when they are engaged in at the place at which abortions are provided".
"It is no different in that respect to a communication on the ethics of animal rights, gay marriage, euthanasia or discrimination — once a mind is changed on the ethics, the politics will often follow," the submission read.

"That a communication is unpopular or reflects a view held only by a minority does not deny it the protection of the freedom."
What do Australia's legal big wigs reckon?
Clubb claims that if she loses, governments will be able to "outlaw Christians speaking in public" and "journalists reporting". Iles has said if Clubb wins, exclusion zones across Australia could be ruled unconstitutional.
But most of the submissions in this case argue Clubb's case isn't strong.
In May last year, Australia's solicitor-general and the attorneys-general of New South Wales, Western Australia, South Australia and Queensland formally intervened in Clubb's case, making submissions to the High Court in support of safe-access zones.

"There is no evidence that Ms Clubb's conduct involved political communication,
a submission signed by Australia's solicitor-general Stephen Donaghue, argued.
Legislation to enact safe-access zones around abortion clinics in NSW successfully passed through the upper house of the state's parliament last year.

In a submission filed on behalf of NSW attorney-general Mark Speakman, the government argued Victoria's safe-access zone law was compatible with "the maintenance of the constitutionally prescribed system of representative and responsible government", and that the zones were not designed to inhibit political communication but communications "designed to deter clients from having an abortion, which is a personal and private medical choice".
A submission from Queensland's solicitor-general Peter Dunning argued that Clubb's actions were not, "even on the broadest definition", expressing a political message.
"It's purpose was, rather, to dissuade a particular woman from having an abortion," the submission reads.
"The appellant's communication was directed to influencing a woman in her capacity as a private individual, not in her 'capacity as fellow citizen and voter'."
The solicitor-general for South Australia, Chris Bleby, argued: "The type of communication the subject of the offence committed by [Clubb] — in this case offering 'help' to women who are considering abortion, including by offering counselling, or information regarding alternatives to abortion — does not comprise political communication."
Peter Quinlan, solicitor-general for Western Australia, a state in which women entering this Perth clinic are approached by anti-abortion picketers and handed "show bags", argued that the inability to engage in behaviour within 150 metres of an abortion clinic, in a manner that is reasonably likely to cause alarm or distress to people, "does not prevent any person from putting a message that they best consider will have the greatest impact on public opinion or 'political or legislative change' in relation to abortion law and health policy".
What has Clubb said about the incoming verdict?
On Sunday Clubb posted on her Instagram account saying that next week when she goes to pray on the edge of the safe-access zone "there's a possibility that the law will have been struck down and the exclusion-zones will be gone".
"But there's also the possibility — too awful to contemplate — that exclusion-zones will still be there, and that every state will be free to implement them," she wrote.
Clubb has said she is an "apostle of God's mercy" in her advocacy.

"Life advocacy outside the abortion facilities is an act of mercy to the women and the men who go in there and to the staff at the abortion facilities," she said. "It is a privilege for me to have a conviction for doing the right thing."