These Labor Women Who Terminated Pregnancies Could Change How Their Party Deals With Abortion
They don't want the party to treat abortion differently to any other health issue.
Beth Vincent-Pietsch had no idea abortion was in New South Wales' criminal legislation when she travelled to Sydney as a teenager to terminate a pregnancy.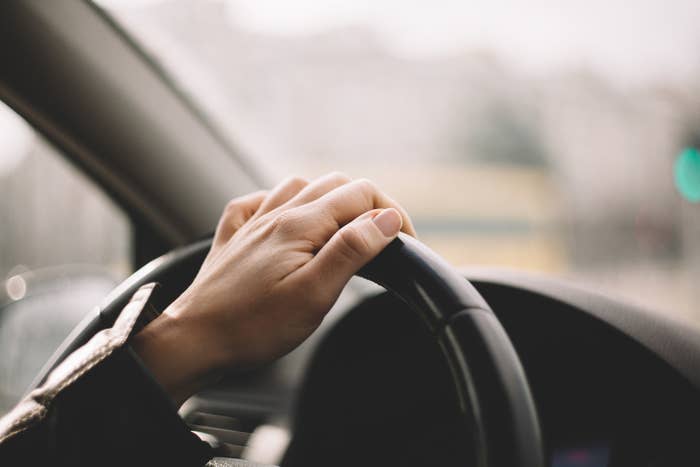 "It was a very different time and I was 19 and very naive, so I had no idea because I didn't want to discuss it and talk openly about it," the now 46-year-old Canberra mother told BuzzFeed News.

"It was all so clandestine and terrible."
Had medical abortion drug RU486 been available then (it wasn't added to Australia's Pharmaceutical Benefits Scheme until 2013), Vincent-Pietsch could have terminated her pregnancy at home, but instead she spent weeks saving up money to go interstate.
When she arrived at the clinic she got out of the car and was greeted by religious picketers bearing fake blood.
"They had these sponges and buckets of red stuff that they were splashing me with as I was trying to walk in," she said. "It was really traumatic and I was quite shaken when I got in there."
In NSW a woman and her doctor (or person administering the intervention) could be convicted for an unlawful abortion, which is punishable by up to 10 years in jail under the Crimes Act 1900.
Subsequent case law has established that abortion is lawful in NSW if the doctor has an honest opinion that continuing the pregnancy would be seriously harmful to the health of the woman.
Vincent-Pietsch is a member of the Labor party (ALP) and is a voting delegate at the party's national conference this weekend, where she will support a grassroots group within the Labor party, Labor for Choice, in a push to reform the way the party votes on abortion.

NSW Labor has already pledged to introduce legislation to decriminalise abortion if it wins the state election next year, but Labor for Choice wants to change the party's platform, which currently says any votes on abortion should be a matter of conscience.
This could force anti-abortion MPs to vote with the rest of the party on the issue.
Labor for Choice's national organiser Grace Flanagan said the platform determines what the party stands for and works towards across the country and can only be changed at the conference every three years.
"Labor politicians need to know that their party and their communities are giving them a mandate to advance abortion policy," Flanagan told BuzzFeed News.
"We need leadership and conviction from Labor to deliver legal, safe, affordable, accessible abortion, and fix the patchwork of laws and healthcare provisions Australia is experiencing."
Queensland woman Emily Brogan was in her early 20s when she had an unplanned pregnancy.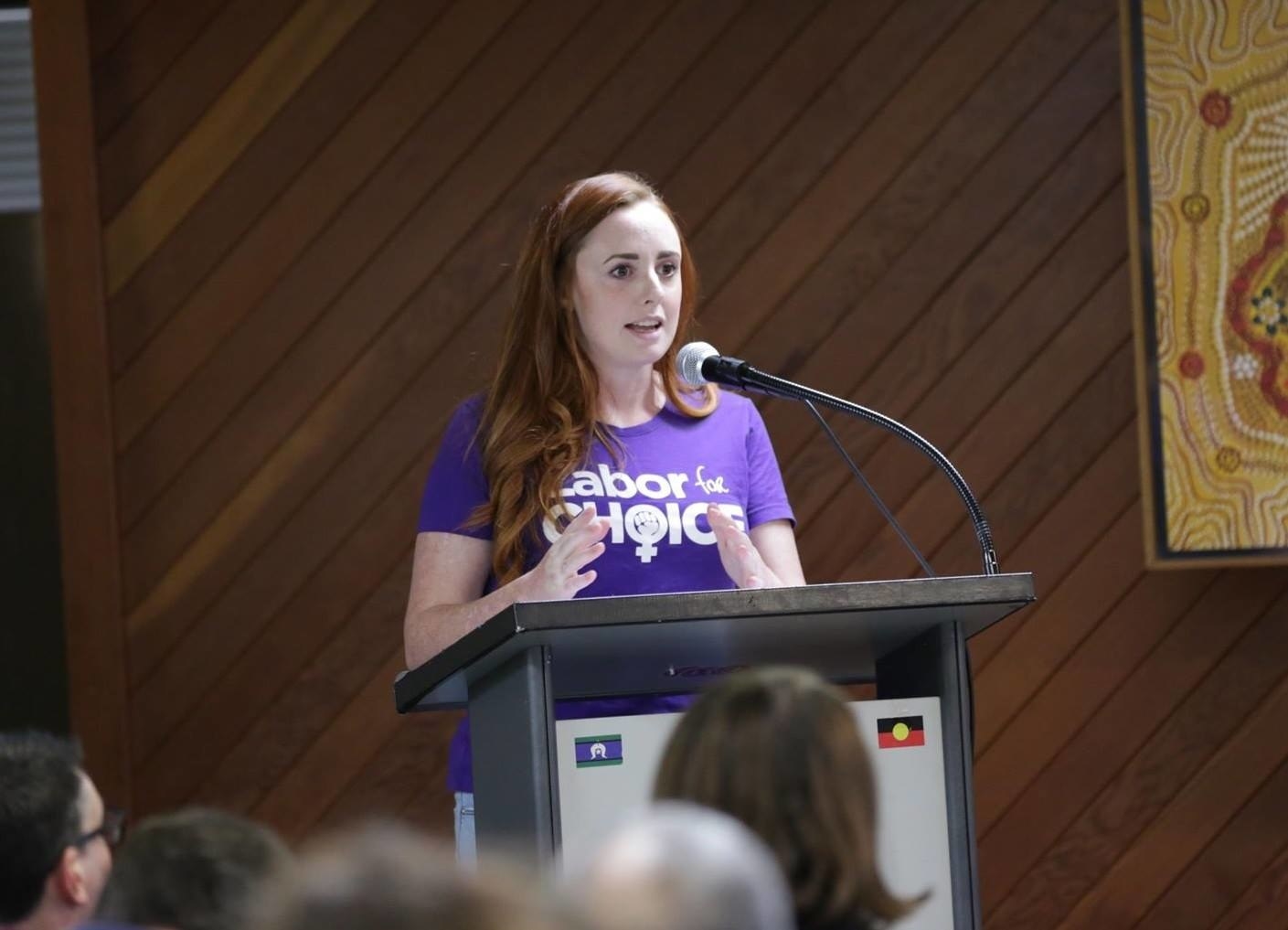 "I knew I didn't want to be pregnant and I went to a GP and asked him about it [abortion] and he told me it was illegal and I wasn't allowed to do it, and he referred me to services to continue my pregnancy and sent me on my way," the now 29-year-old told BuzzFeed News.
"He told me I was a criminal basically and that I'd be killing a child."

Brogan, who is Queensland Labor's women's president, turned to Google and found that she could lawfully terminate her pregnancy. She found a clinic in Brisbane.
Brogan said the only negative part of the process was the "harassment and bullying" she faced from religious picketers outside the clinic.
"On the way out I got spat on and [they] threw rubbish [at] me and called me a murderer," she said. "It wasn't long after that I got active in the area of campaigning and joined the Labor party."
In October Queensland's Labor government successfully introduced and passed legislation (on which all government MPs had a conscience vote), which decriminalised abortion in that state and enacted safe-access zones outside clinics in which picketers can't gather.
Brogan wants the mandatory conscience vote on abortion gone.
"This has been in the platform longer than I've been alive, since 1984," she said.
"It is discriminatory to single out this one women's health issue as the only thing we need a mandated conscience vote for, like even same-sex marriage has a sunset clause so that [mandatory conscience vote] will come out at the election of the next parliament."

A single women's health issue should not be an "exception to the collectivism of the Labor party", she said.
"I think every state, including NSW, should be able to consider whether they allow a conscience vote and it is of course achievable with a conscience vote, but it requires so much more blood, sweat and tears."
More than three in every four people surveyed in NSW had no idea abortion was a criminal offence in their state, and 73% thought the procedure should be decriminalised, according to data released to the public in October.
In June this year legislation to enact safe-access zones around abortion clinics to protect patients from harassment and intimidation by protesters passed through NSW parliament.
The legislation, introduced by Labor MP Penny Sharpe and cosponsored by Nationals MP Trevor Khan, established 150-metre zones in which anti-abortion protesters caught intimidating staff or patients could be fined or even jailed.
In March 2017 a law that decriminalised abortion and legalised medical abortion introduced by the Northern Territory Labor government passed. It was also decided on a conscience vote for government MPs, in line with Labor's current platform.