"Every single member" of Queensland's Liberal National Party will vote against a bill to pull abortion out of the state's criminal code on Wednesday.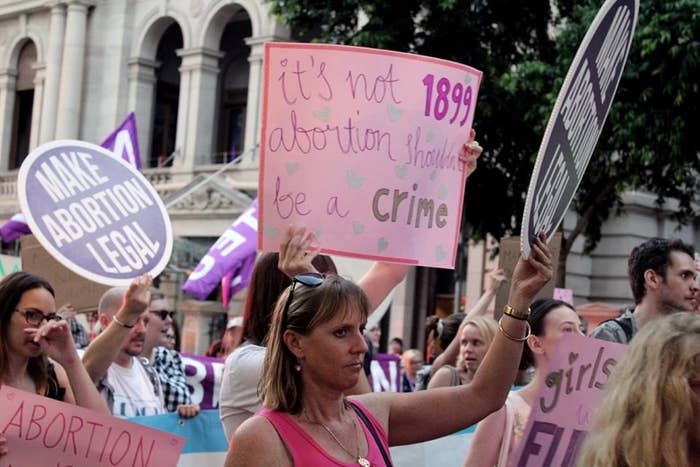 The legislation – introduced by independent Cairns MP Rob Pyne – is unlikely to pass on Wednesday when it is debated in Queensland's parliament.
After a party meeting held on Monday night, the leader of the LNP Tim Nicholls said that although MPs would be given a conscience vote on the issue, they would vote the bill down.
"Every single member of the LNP party room indicated that, in good conscience, they cannot support these bills on Wednesday," he said in a statement.
Abortion remains a crime in Queensland, and is only lawful to "prevent serious danger to the woman's physical or mental health".

Pyne's first bill sought to purely decriminalise abortion.
"The first bill left the entire area of abortion unregulated and this was clearly untenable," Nicholls said.

Nicholls said his party was not satisfied with Pyne's second, amended bill that states a woman more than 24 weeks into a pregnancy can only have an abortion if her doctors believe continuing the pregnancy would involve greater risk of physical or mental injury than if it were terminated.

"The second bill attempts to correct the failures of the first bill but falls well short," he said.
"It creates further risk and uncertainty as shown in the Parliamentary Committee report – this doesn't help anyone."
Queenslanders with unplanned pregnancies have been turned away from hospitals; been dissuaded from having abortions by their GPs; bought plane tickets to procure an abortion; and experienced harassment outside clinics.
"If a woman in Queensland wants or needs an abortion she can obtain one safely through her doctor," Nicholls said.