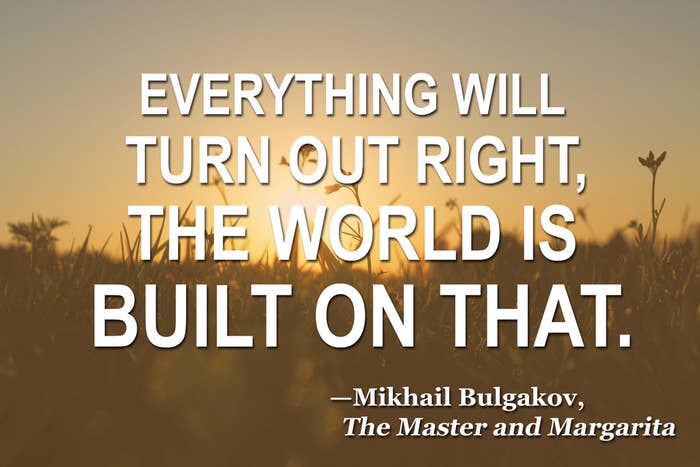 "If clouds are blocking the sun, there will always be a silver lining that reminds me to keep on trying."
—Matthew Quick, The Silver Linings Playbook
Submitted by marianamoncadam
"I shan't be lonely now. I was lonely; I was afraid. But the emptiness and the darkness are gone; when I turn back into myself now I'm like a child going at night into a room where there's always a light."
—Edith Wharton, The Age of Innocence
Submitted by Emma2834
"We've got to live, no matter how many skies have fallen."
—D.H. Lawrence, Lady Chatterley's Lover
Submitted by erenah
"In some mysterious way it became clear to him that there was no darkness, only the possibility of losing sight of a light that shone eternally."
—Malcolm Muggeridge, Conversion: The Spiritual Journey of a Twentieth Century Pilgrim
Submitted by alicebennett095
"I took a deep breath and listened to the old bray of my heart. I am, I am, I am."
—Sylvia Plath, The Bell Jar
Submitted by rachaeleahcar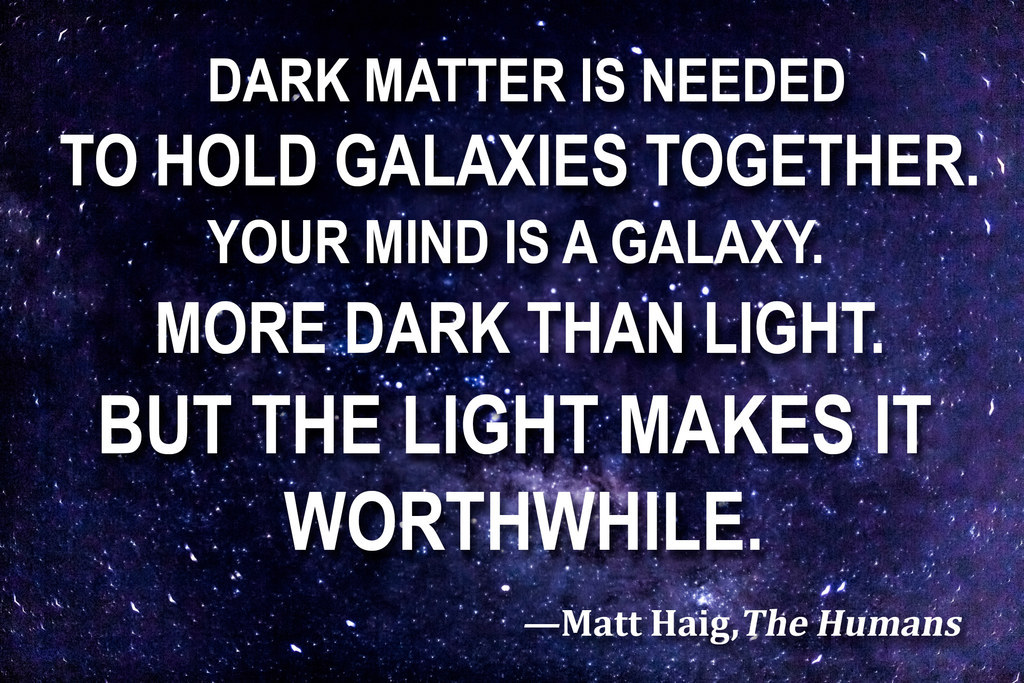 "Keep walking. If I look back I am lost."
—George R.R. Martin, A Dance with Dragons
Submitted by Brianna Tichý, Facebook
"I will not say do not weep, for not all tears are an evil."
—J.R.R. Tolkien, Return of the King
Submitted by Kimmee Blakeney
"Keep passing the open windows."
―John Irving, Hotel New Hampshire
Submitted by Erin Catherine, Facebook
"There have been times, lately, when I dearly wished that I could change the past. Well, I can't, but I can change the present, so that when it becomes the past it will turn out to be a past worth having."
―Sir Terry Pratchett, I Shall Wear Midnight
Submitted by Joshua Bebbington, Facebook
"A fighter can be a winner, but that doesn't make a winner a fighter."
―Mark Zusak, Fighting Ruben Wolfe
Submitted by Katherine Williams, Facebook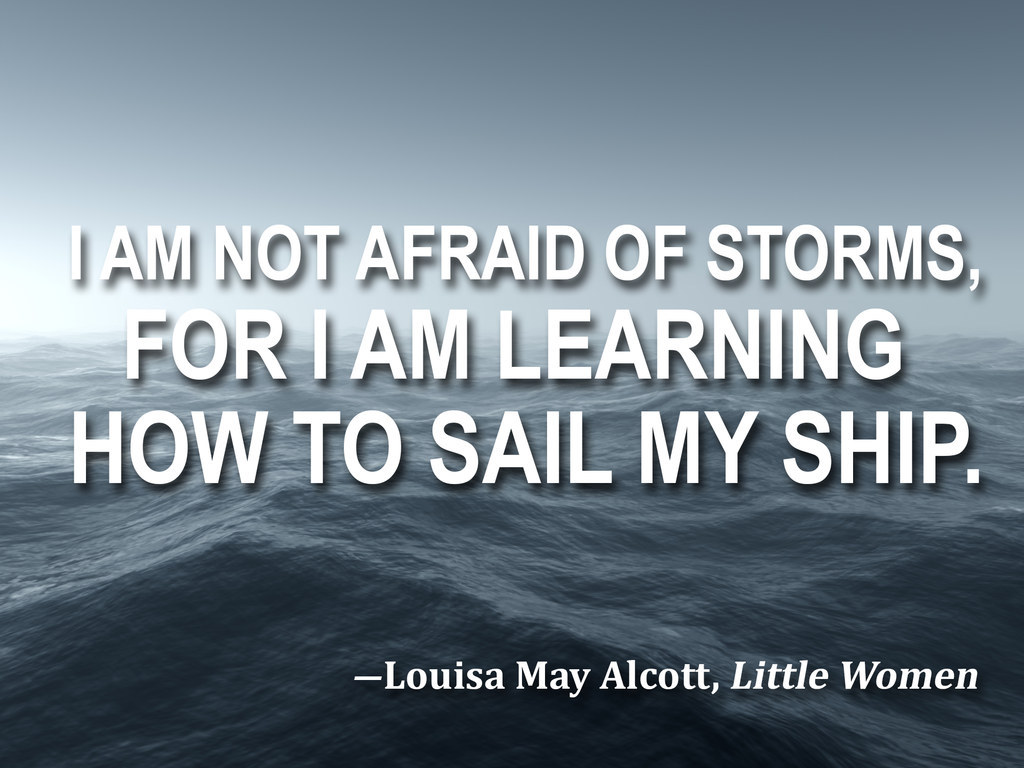 "I may not have gone where I intended to go, but I think I have ended up where I needed to be."
―Douglas Adams, The Long Dark Tea-Time of the Soul
Submitted by Kat Robinson, Facebook
"Do you remember how that life yearned out of childhood toward the 'great thing'? I see that it is now yearning forth beyond the great thing toward the greater one. That is why it does not cease to be difficult, but that is also why it will not cease to grow."
―Rainer Rilke, Letters to a Young Poet
Submitted by Christy Box, Facebook
"Don't let yourself feel worthless: often through life you will really be at your worst when you seem to think best of yourself; and don't worry about losing your "personality," as you persist in calling it: at fifteen you had the radiance of early morning, at twenty you will begin to have the melancholy brilliance of the moon, and when you are my age you will give out, as I do, the genial golden warmth of 4 p.m."
―F. Scott Fitzgerald, This Side of Paradise
Submitted by Fiona Asokacitta, Facebook
"God made the world just as much for me as for any one else."
―Oscar Wilde, De Profundis
Submitted by Bridget Adams, Facebook
"The world breaks every one and afterward many are strong at the broken places."
―Ernest Hemingway, A Farewell to Arms
Submitted by Stu Whittaker, Facebook
"We need never be hopeless, because we can never be irreparably broken."
―John Green, Looking for Alaska
Submitted by Christianne Kats-Haveman, Facebook,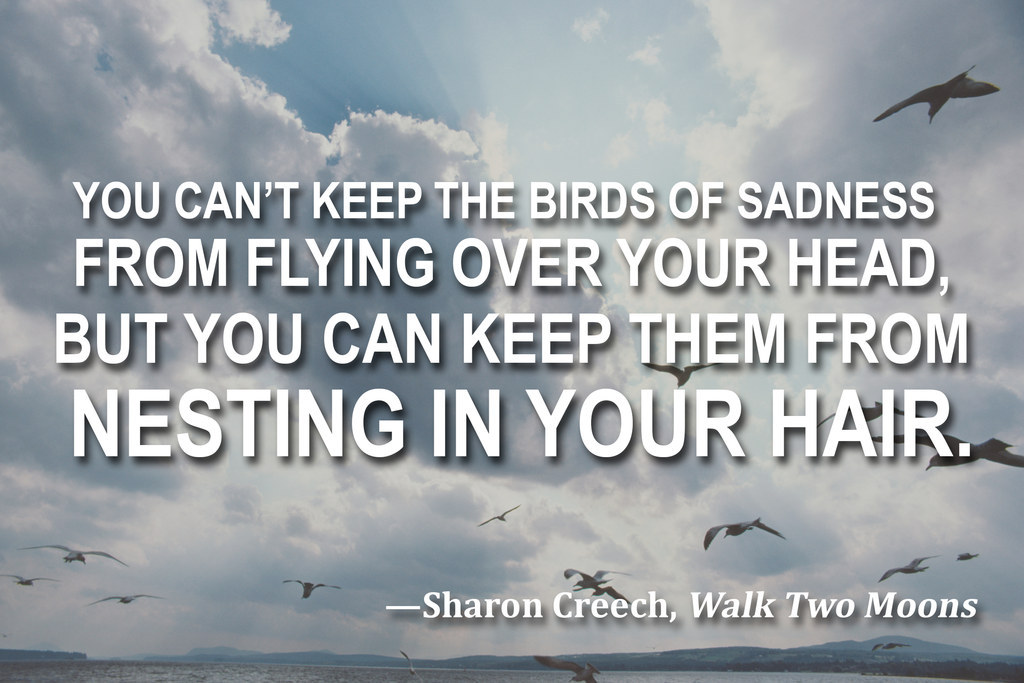 "I shan't be lonely now. I was lonely; I was afraid. But the emptiness and the darkness are gone; when I turn back into myself now I am like a child going at night into a room where there's always a light."
―Edith Wharton, The Age of Innocence
Submitted by Emily Herring, Facebook
"It takes ten times as long to put yourself back together as it does to fall apart."
―Suzanne Collins, Mockingjay
Submitted by Camila Fernández Rey
"It does not do to dwell on dreams and forget to live."
―J.K. Rowling, Harry Potter and the Sorcerer's Stone
Submitted by hannahs468efad6b
"Not all those who wander are lost."
―J. R. R. Tolkien, The Lord of the Rings
Submitted by meganp62
"Make not your thoughts your prisons."
―William Shakespeare, Anthony and Cleopatra
Submitted by stephkhbunn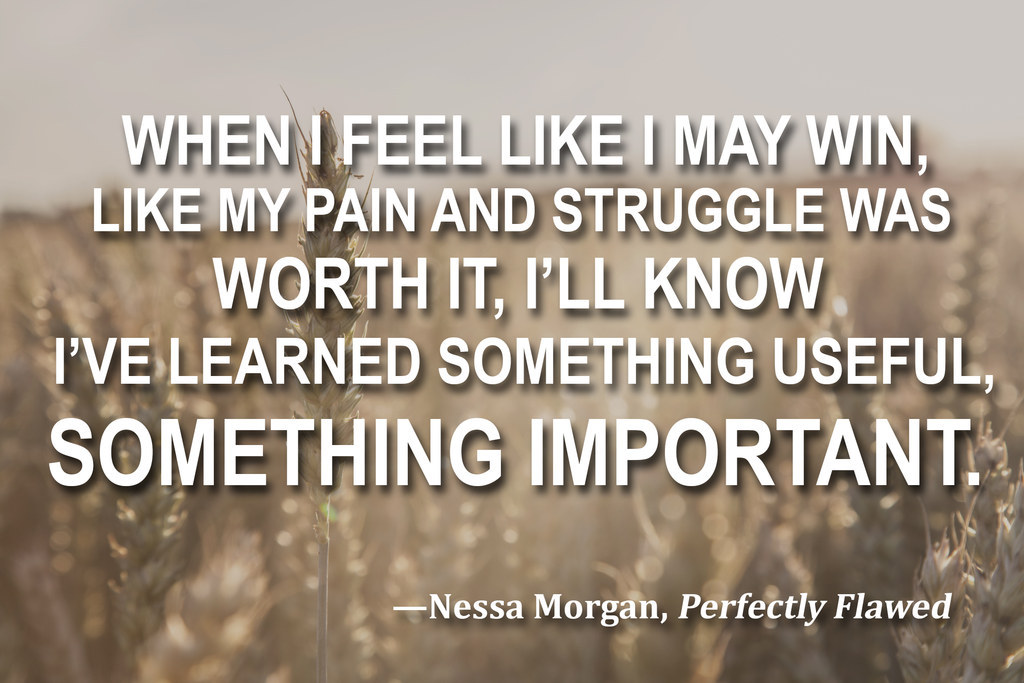 "You still have a lot of time to make yourself be what you want. There's still lots of good in the world."
—S.E. Hinton, The Outsiders
Submitted by mayracedillom
"I want you to remember who you are, despite the bad things that are happening to you. Because those bad things aren't you. They are just things that happen to you. You need to accept that who you are and the things that happen you, are not one and the same."
—Colleen Hoover, Hopeless
Submitted by kittymudface
"Life will break you. Nobody can protect you from that, and living alone won't either, for solitude will also break you with its yearning. You have to love. You have to feel. It is the reason you are here on earth. You are here to risk your heart. You are here to be swallowed up. And when it happens that you are broken, or betrayed, or left, or hurt, or death brushes near, let yourself sit by an apple tree and listen to the apples falling all around you in heaps, wasting their sweetness. Tell yourself you tasted as many as you could."
―Louise Erdrich, The Painted Drum LP
Submitted by cristinaa20
"There were still the periods of darkness, the spasms of panic; but now he knew they were not real and because he knew this he overcame them."
―V.S. Naipaul, A House for Mr. Biswas
Submitted by photogirly12
"That is all I want in life: for this pain to seem purposeful."
―Elizabeth Wurtzel, Prozac Nation
Submitted by pandakittenuwu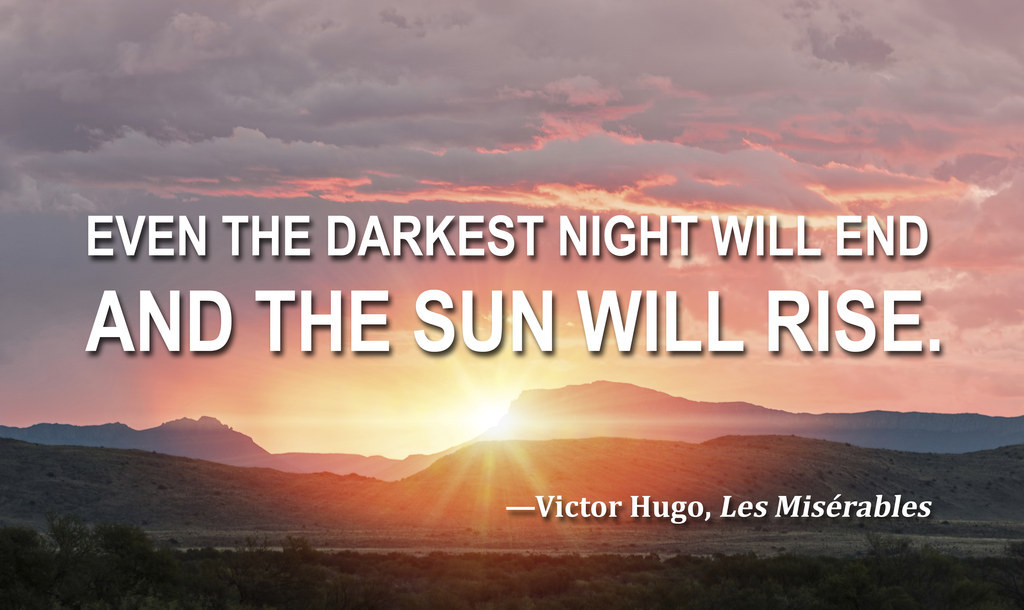 "But still, I find the need to remind myself of the temporariness of a day, to reassure myself that I got through yesterday, I'll get through today."
―Gayle Forman, Where She Went
Submitted by sierraf469c98c38
"Do not let the hero in your soul parish, in lonely frustration, for the life you deserved but never have been able to reach. Check your road and the nature of your battle. The world you desired can be won. It exists, it is real, it is possible, it is yours."
―Ayn Rand, Atlas Shrugged
Submitted by mathildel2
"Nothing can cure the soul but the senses, just as nothing can cure the senses but the soul."
―Oscar Wilde, The Picture of Dorian Gray
Submitted by isabellaguarn
"How many times have I failed before? How many times have I stood here like this, in front of my own image, in front of my own person, trying to convince him not to be scared, to go on, to get out of this rut? How many times before I finally convince myself, how many private, erasable deaths will I need to die, how many self-murders is it going to take, how many times will I have to destroy myself before I learn, before I understand?"
―Charles Yu, How to Live Safely in a Science Fictional Universe
Submitted by Lizzyjweiss
"I have been bent and broken, but — I hope — into a better shape."
—Charles Dickens, Great Expectations
Submitted by carmenmarcil