1.
When 50 Cent knew the perks of being rich:
2.
When Dylan dragged Cole:
3.
When Kris Jenner overshared:
4.
When Shaq was punny AF:
5.
When Nicki was out here asking the real questions:
6.
When Anna Kendrick got kicked out a movie theatre:
7.
When Danny Trejo wanted to give you some cake:
8.
When John Cleese shared important information:
9.
When Sarah Hyland clapped back: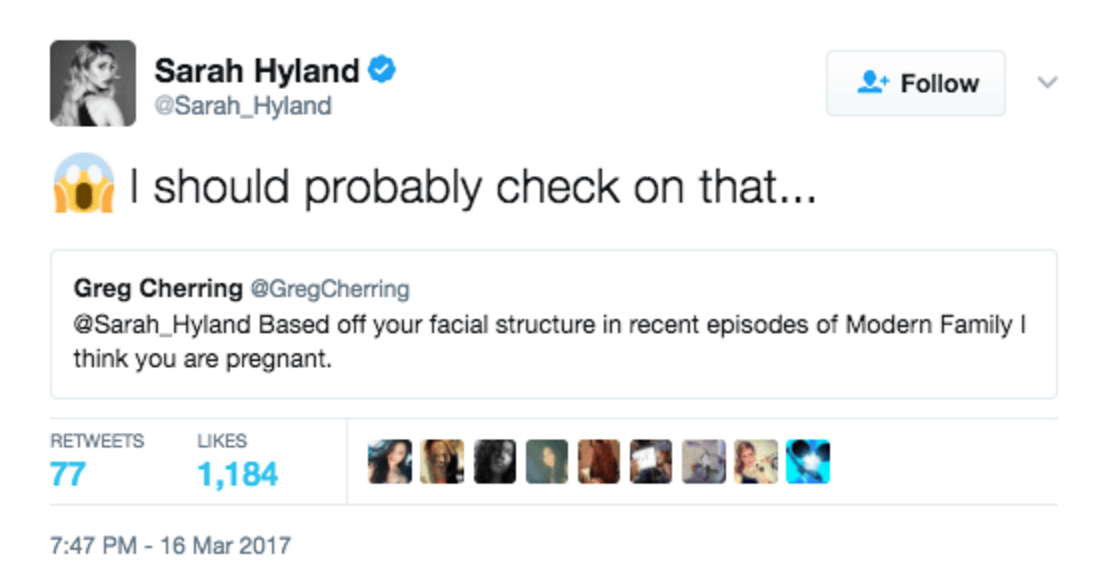 10.
When Cole Sprouse knew his roots:
11.
When Anna Kendrick was waiting on her sex tape release: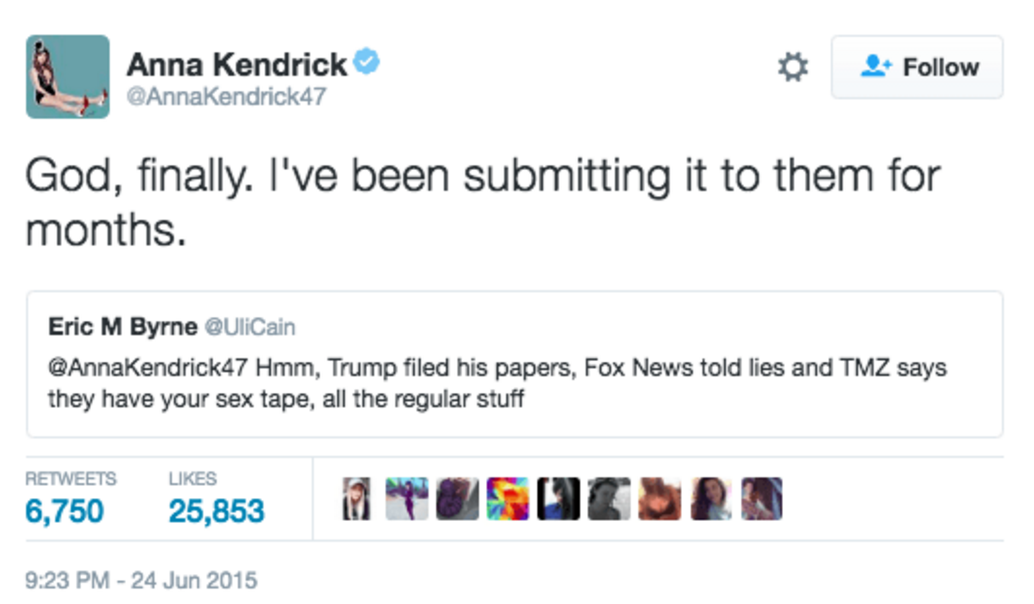 12.
When Ryan Reynolds proved his parenting skills:
13.
When Chrissy Teigen made a typo:
14.
When Hillary Clinton dropped this immortal line: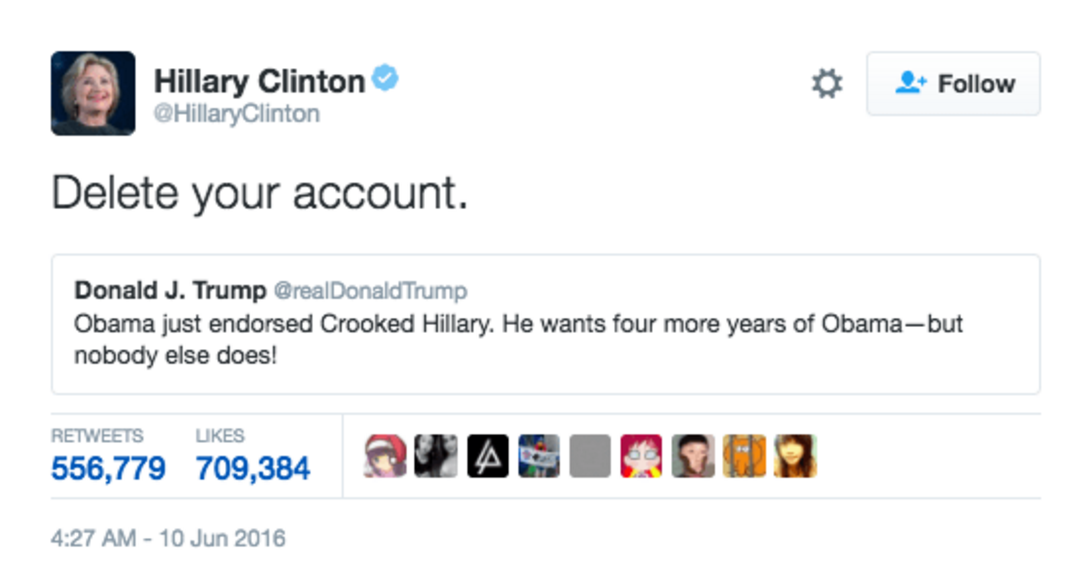 15.
When Kim Kardashian was hanging ten:
16.
When Mindy Kaling got caught out:
17.
When Cher was too busy for this shit:
18.
When Chrissy Teigen had this great response: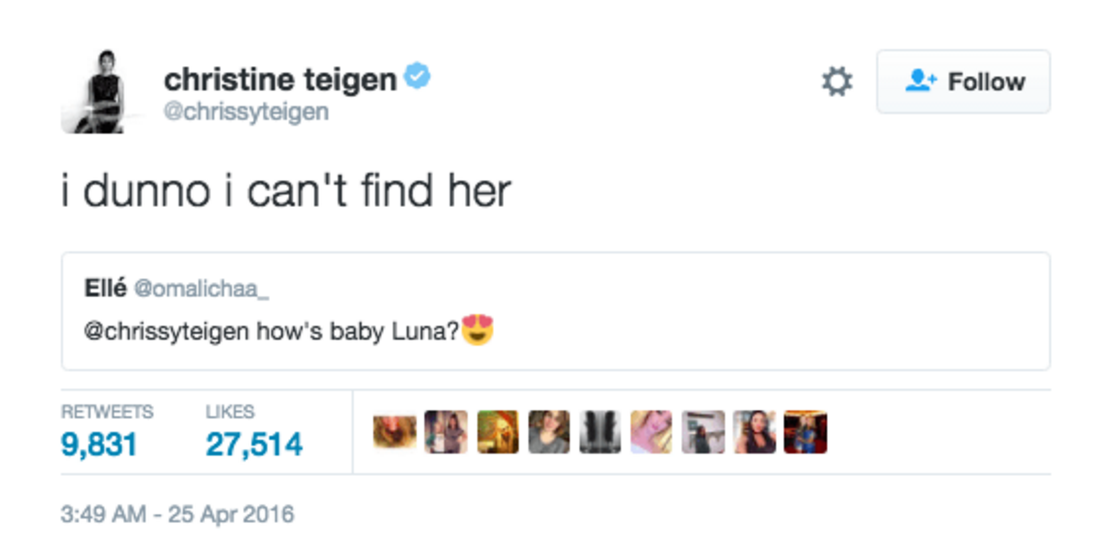 19.
When Adele was just too relatable:
20.
When Mindy Kaling summed up modern love:
21.
When Camila Mendes made this plea:
22.
When Kourtney Kardashian asked this important question:
23.
When Barack Obama dropped his soundtrack of the summer:
24.
When Harry Styles celebrated his birthday:
25.
When Martha Stewart didn't recognise Jonathan Cheban:
26.
When Chris Pratt thought about snickerdoodles:
27.
When Ellen wanted in on the Beyoncé pregnancy hype:
28.
When Katy Perry had standards:
29.
When Anna Kendrick has this realisation:
30.
When Ryan Reynolds appreciated Blake Lively:
31.
When Aubrey Plaza tried to booty call the President:
32.
When Zara Larsson couldn't collaborate: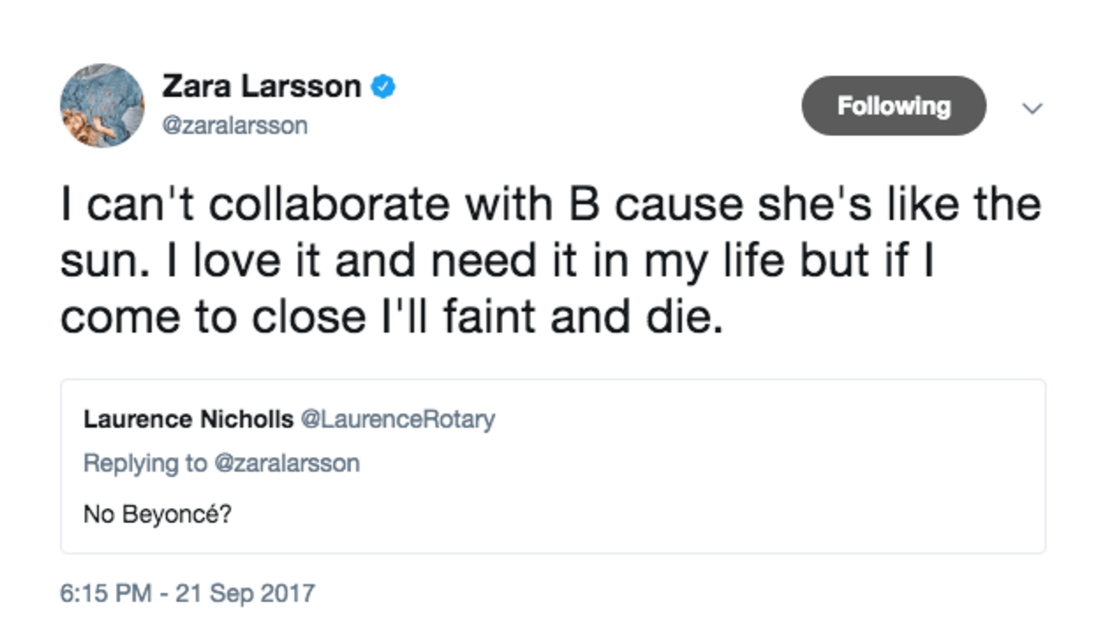 33.
When J.K Rowling burned a troll:
34.
When Justin Bieber had questions:
35.
When Ryan Reynolds took a flight:
36.
When Mindy Kaling was the most relatable celeb of our time: