As you may recall, Zendaya and her award-winning style were notably missing from the Costume Institute's annual benefit in 2021. She was filming Euphoria at the time.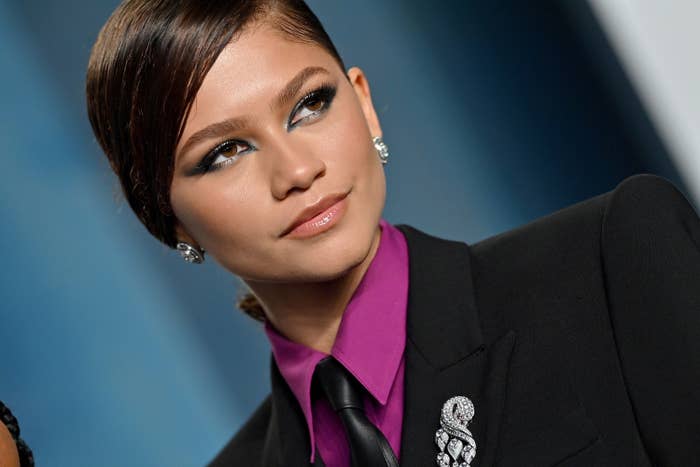 The actor recently revealed her plans to skip the Met Gala again in 2022, telling Extra last week that she'd "be working" instead. "Your girl's gotta work and make some movies," Zendaya said, adding, "I'll be back eventually."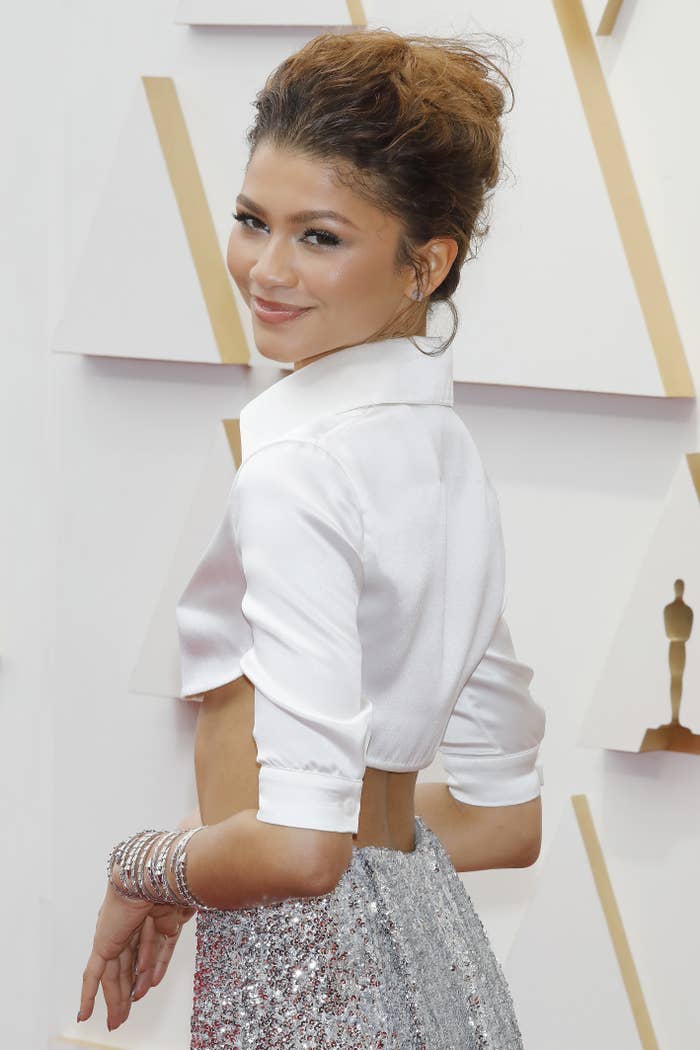 We are so looking forward to her potential, future return. But Zendaya has already served enough winning looks at the Met Gala to last a lifetime, so, to honor her absence, let's review: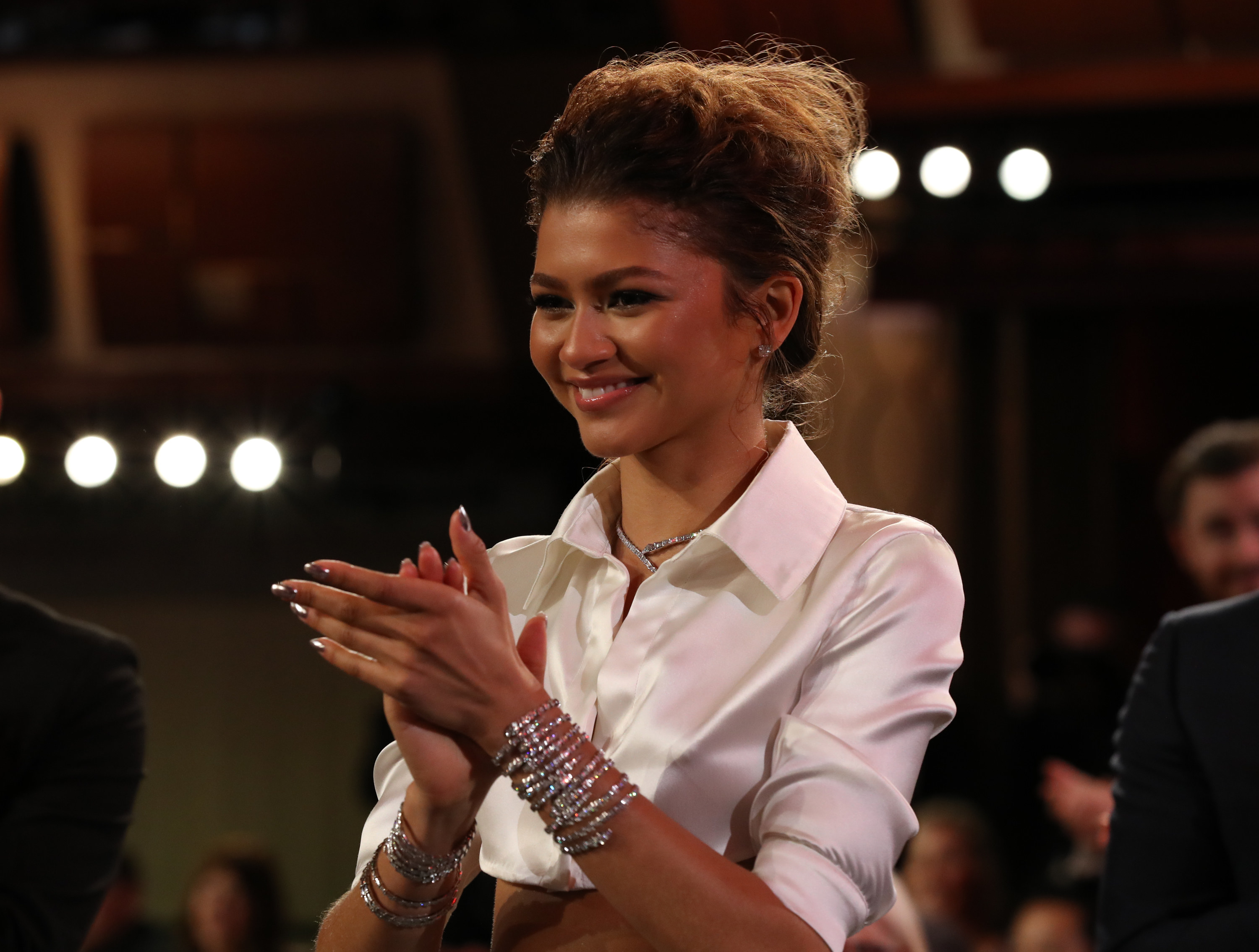 Zendaya's last Met Gala appearance happened way back in 2019. Memories of her exuding Disney Princess energy as Cinderella — for that year's theme, Camp: Notes on Fashion — is still stark in our minds, because, well, come on.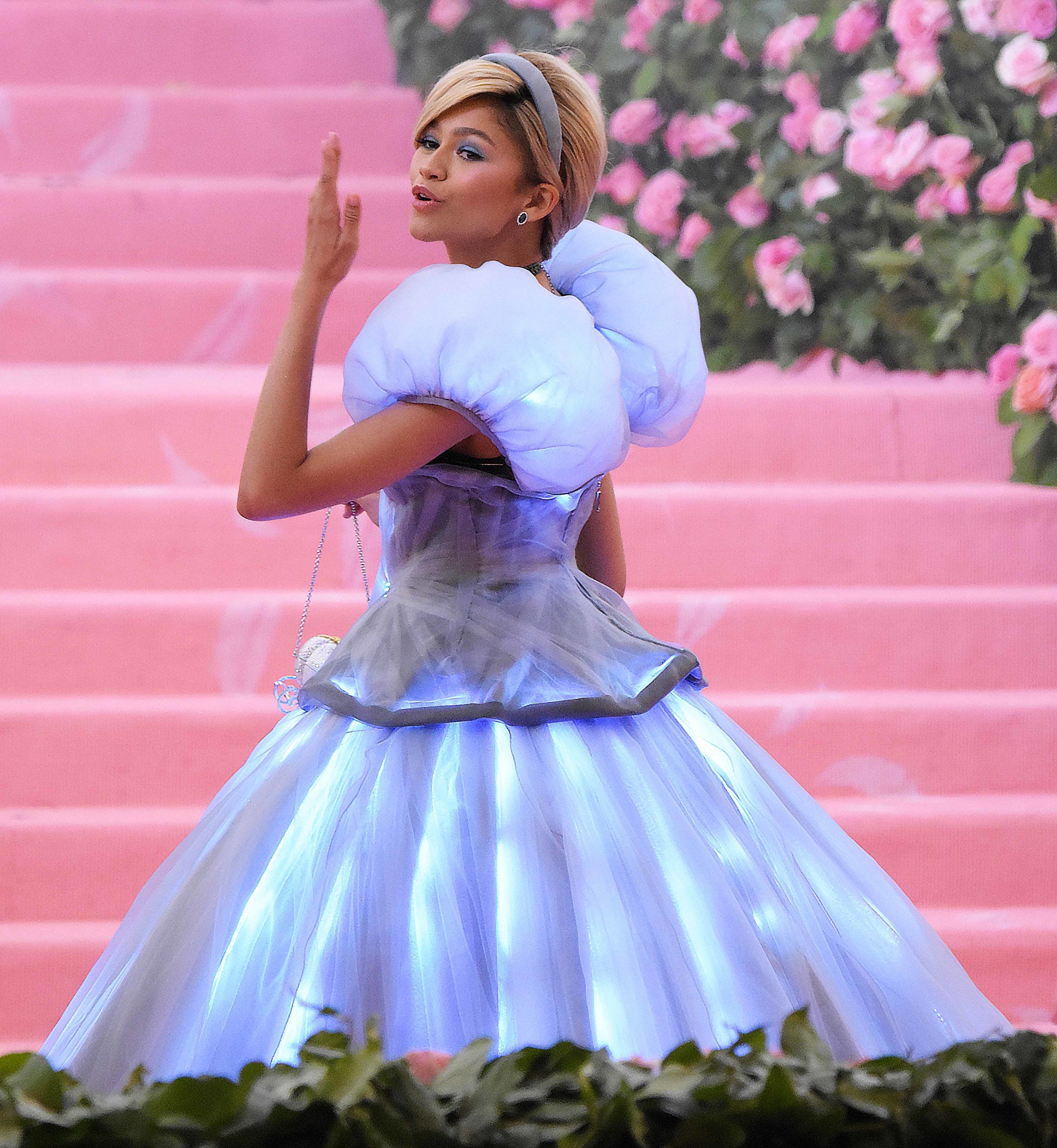 Zendaya's Met Gala ensemble was equally unforgettable one year prior, when she arrived at the museum steps wearing a metallic, lace gown adorned with shoulder pads that looked like armor.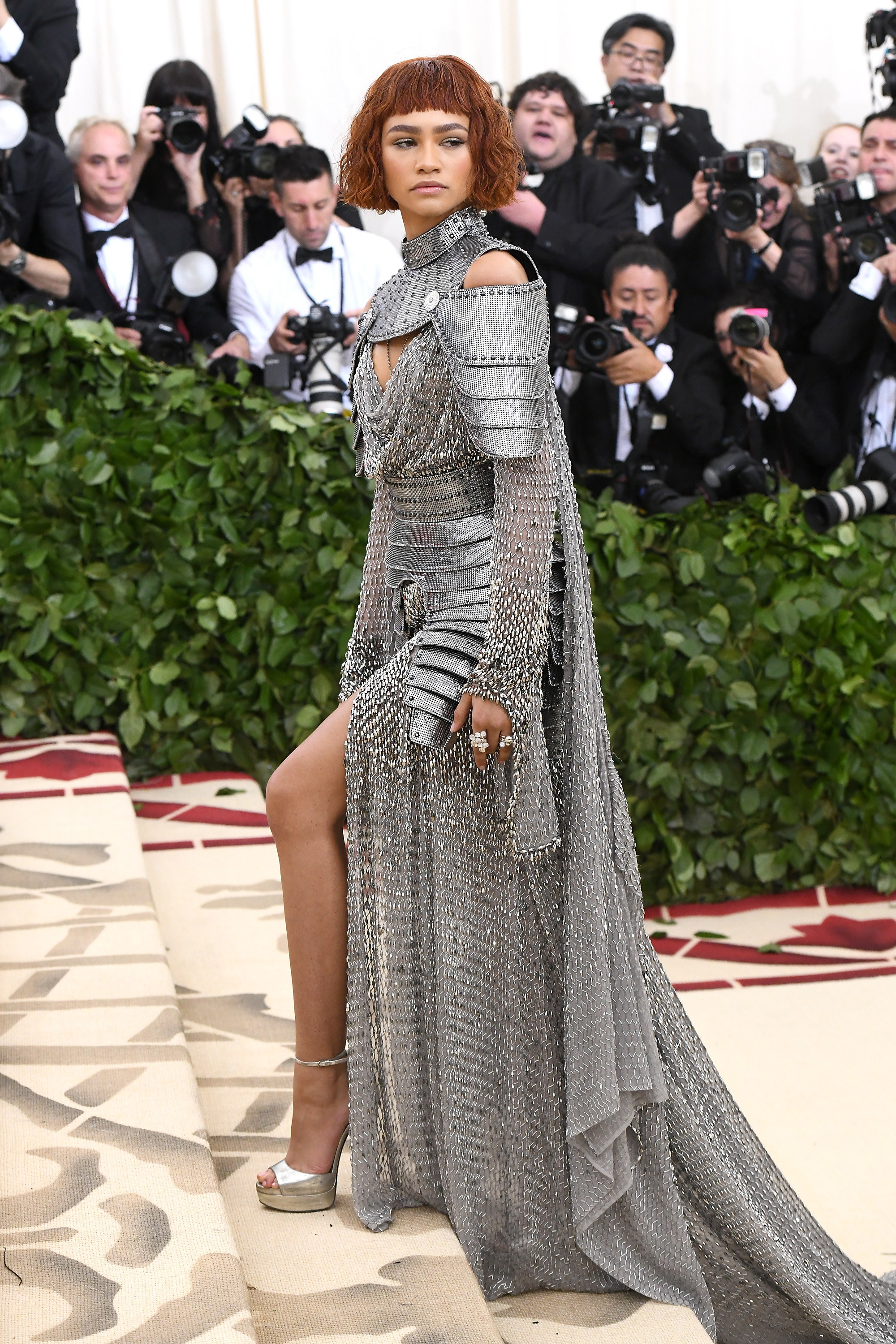 Paying homage to the 2017 Met Gala theme, Rei Kawakubo/Comme des Garçons: Art of the In-Between, Zendaya stepped out in this vibrant, multicolored gown with bold lipstick to match. It was iconic.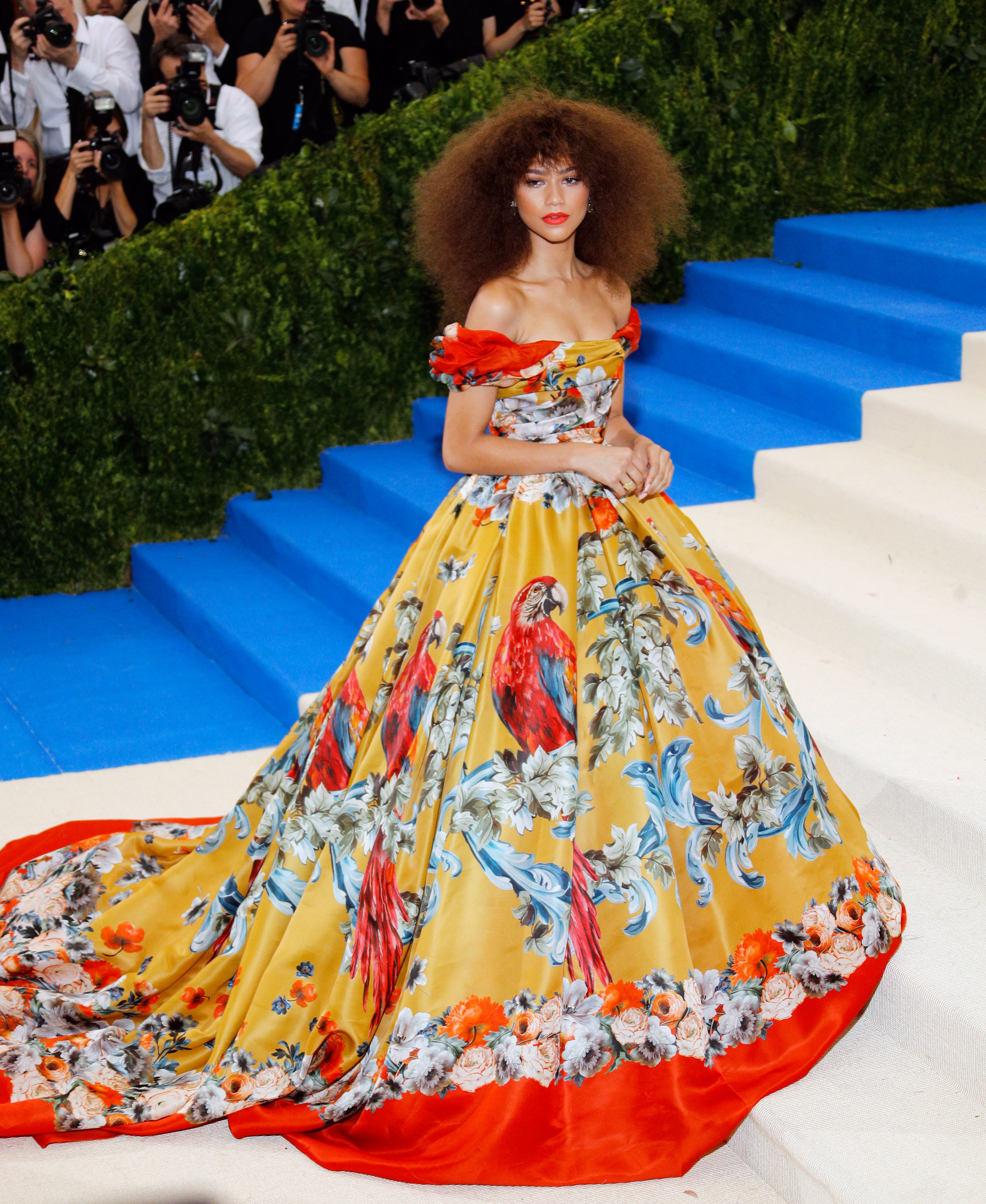 Rewinding a little bit further: The 2016 Met Gala saw Zendaya debut a stunning cropped hairdo, which accented the shimmery gold gown she wore for Manus x Machina: Fashion in an Age of Technology.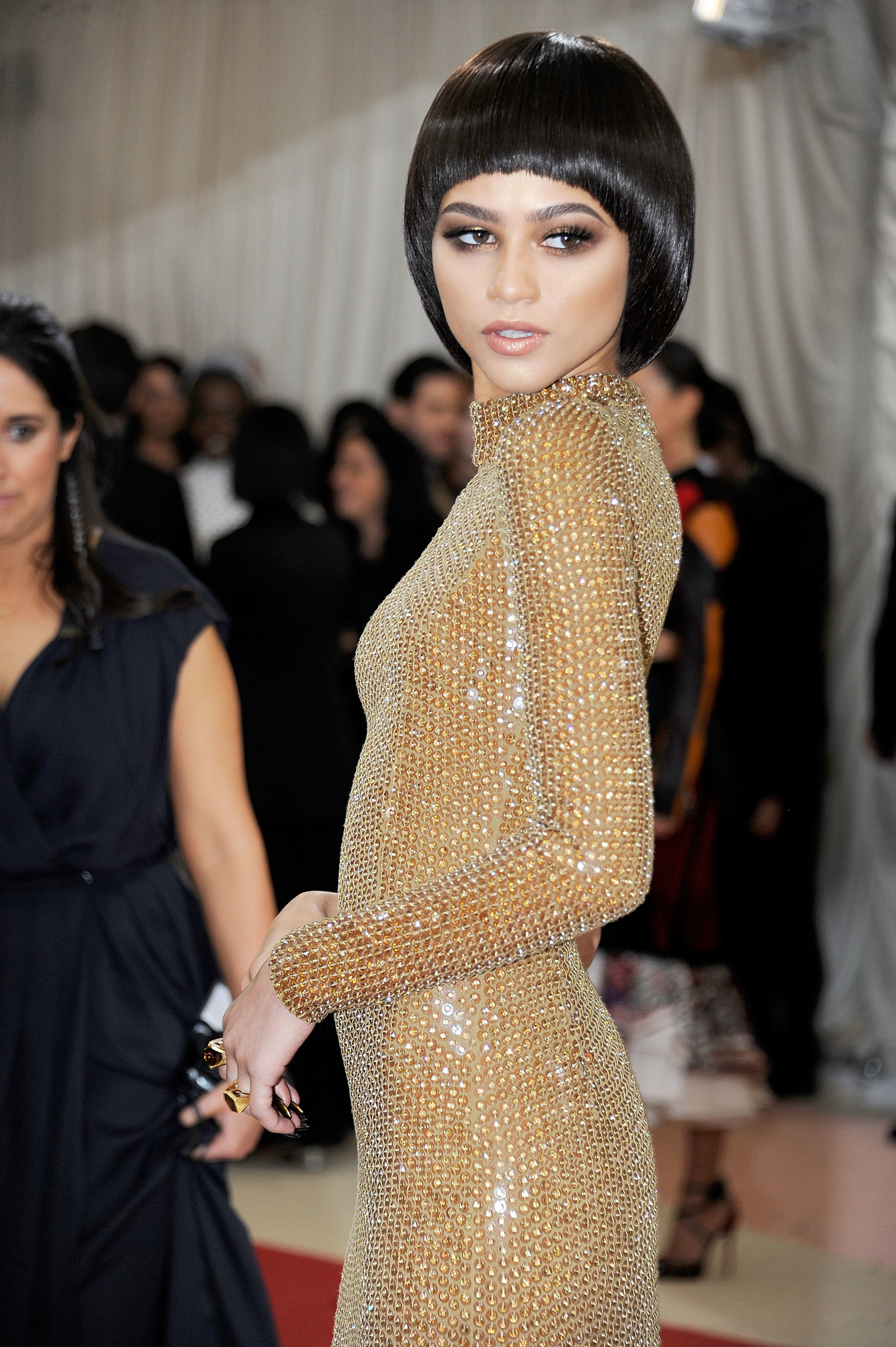 And this brings us back to the very beginning. Zendaya attended her first-ever Met Gala in 2015, wearing gorgeous jewelry and a knee-length dress with a train. China: Through the Looking Glass was that year's theme.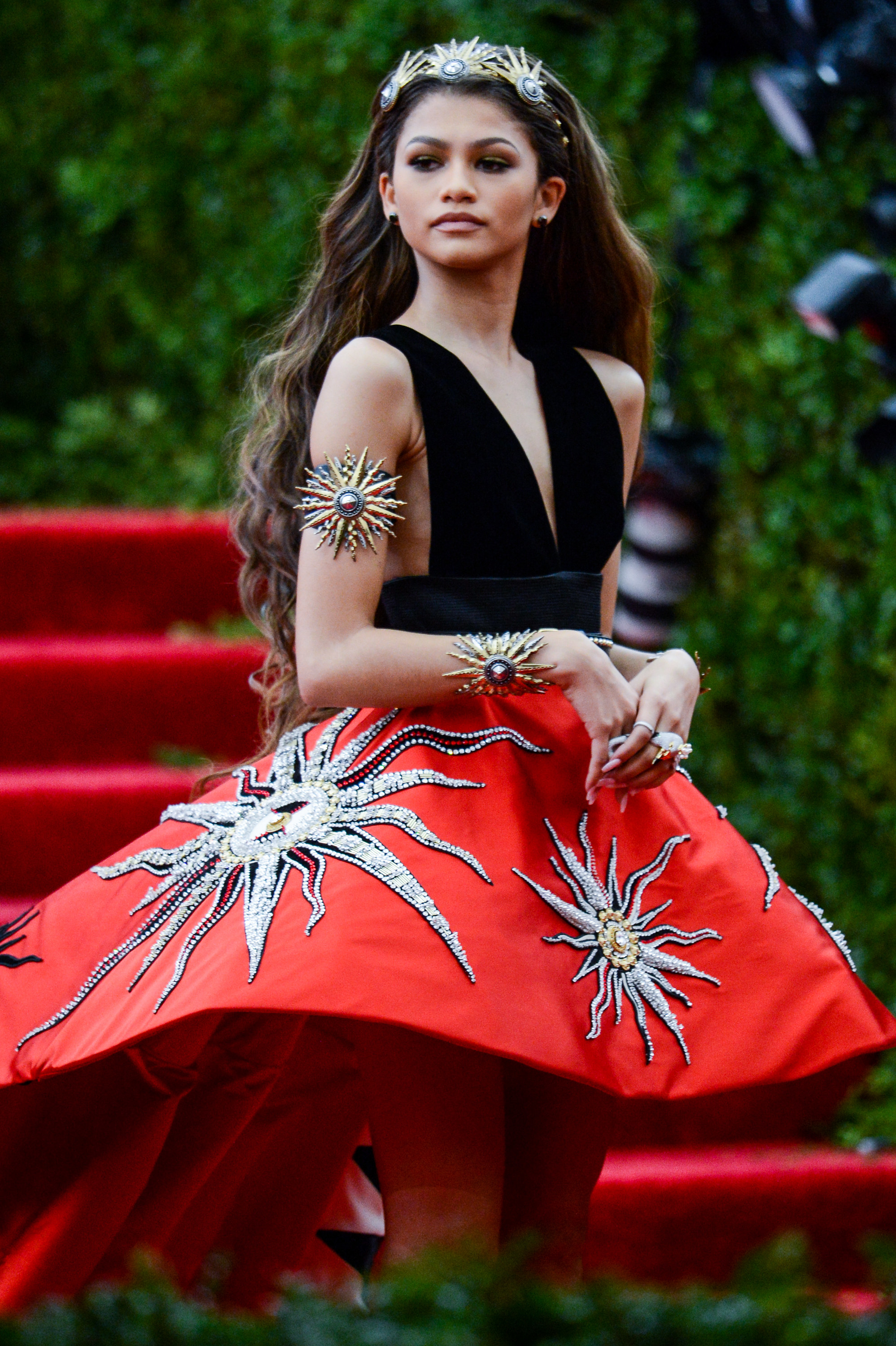 Which of Zendaya's past looks is your favorite? (Can you pick just one?!)