You're here for the 'fits, so I'm not going to hold you too long. We both know Zendaya is fine. We both know her looks are incomparable. And now, we both know she will soon officially become the youngest person to ever be honored with the CFDA Fashion Icon Award.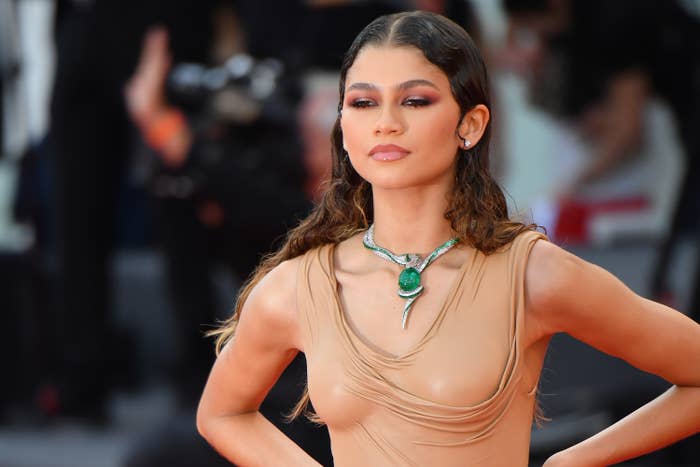 Who is surprised? Just look at the material:
1.
The 25-year-old actress, Emmy winner, and philanthropist has recently been serving look...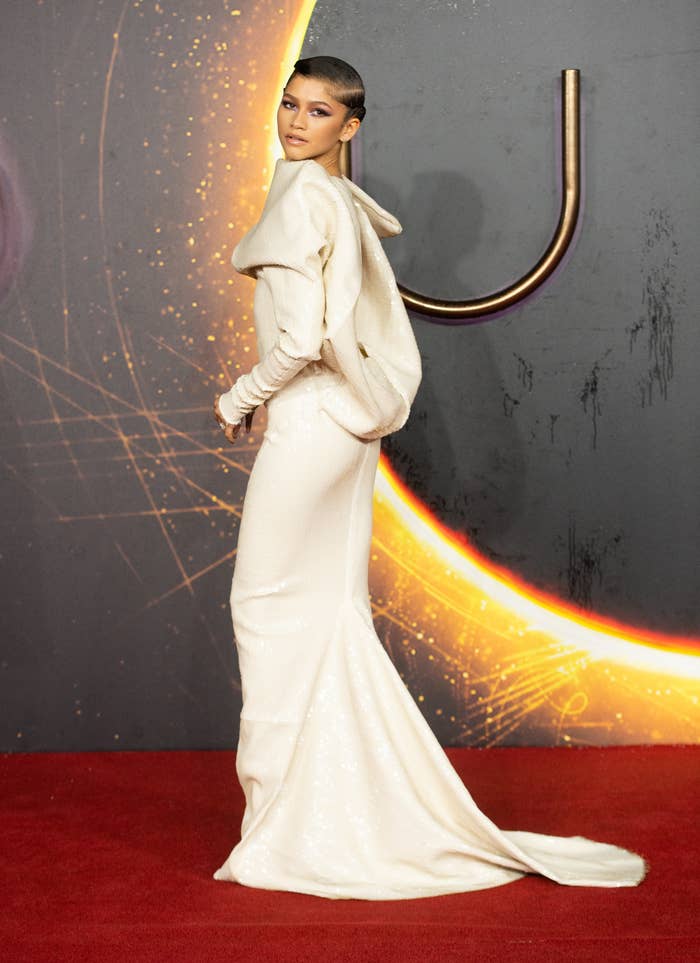 2.
...after look...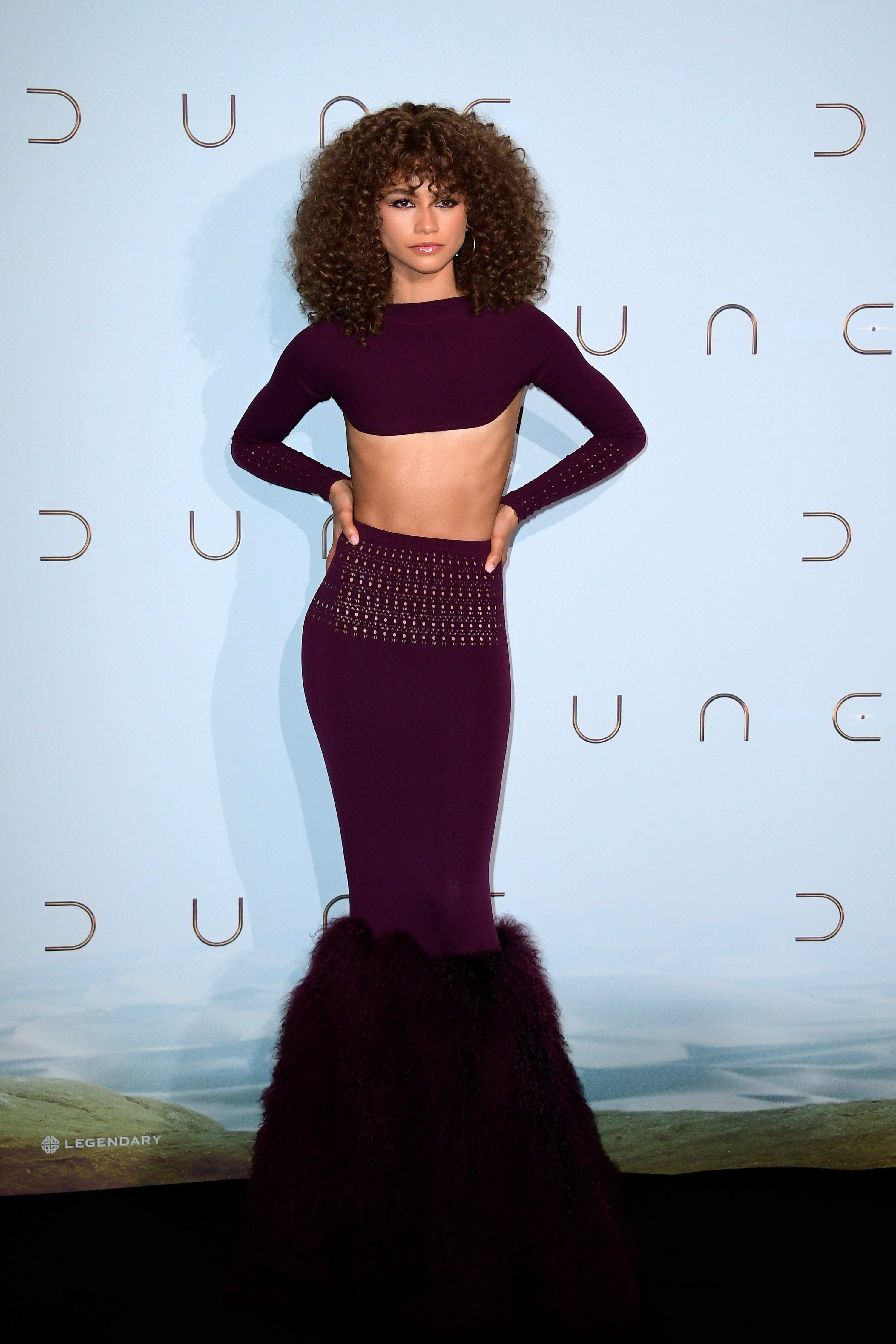 3.
...after look...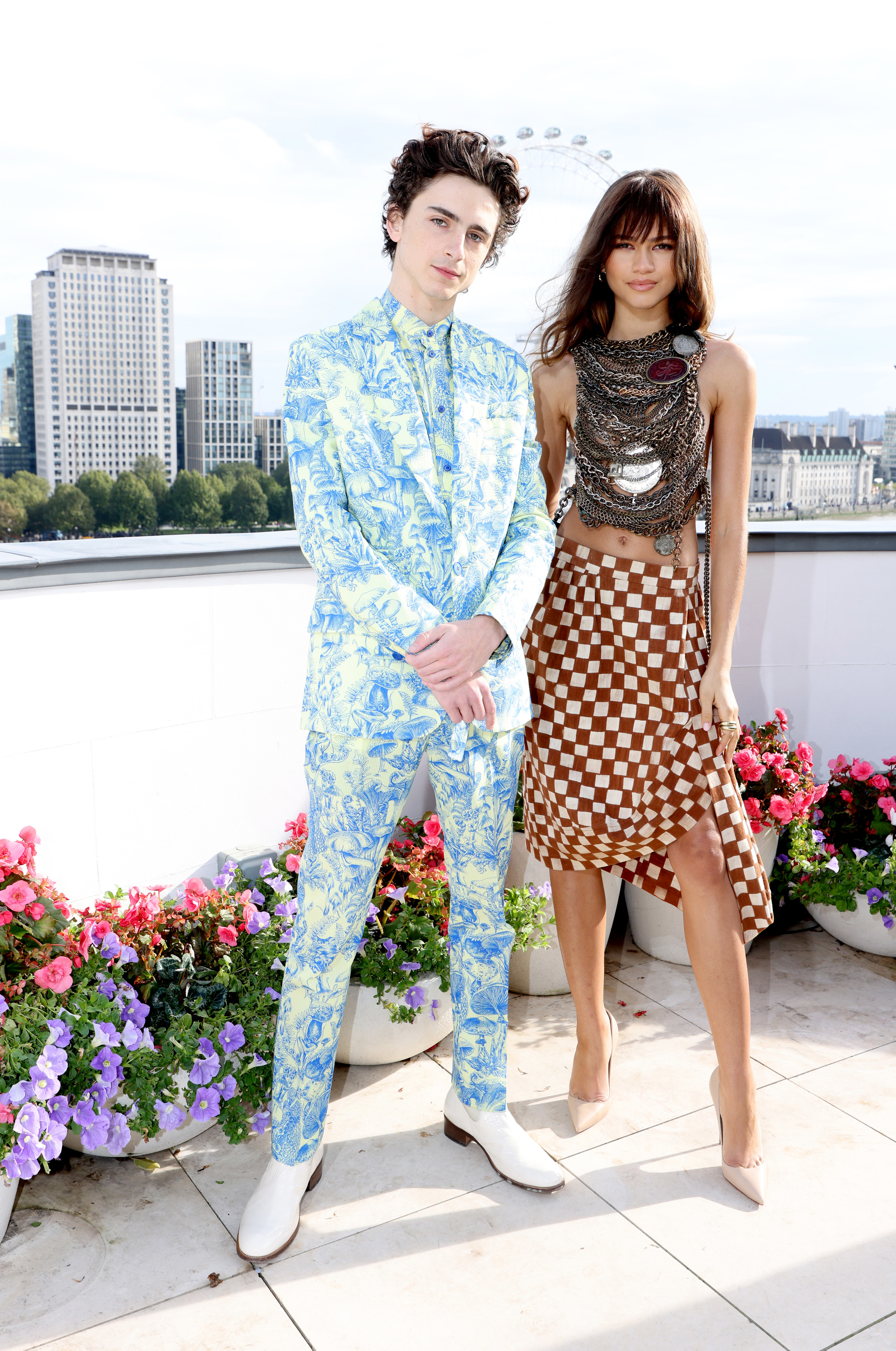 4.
...after look while making appearances ahead of her upcoming movie Dune, which she costars in beside Timothée Chalamet.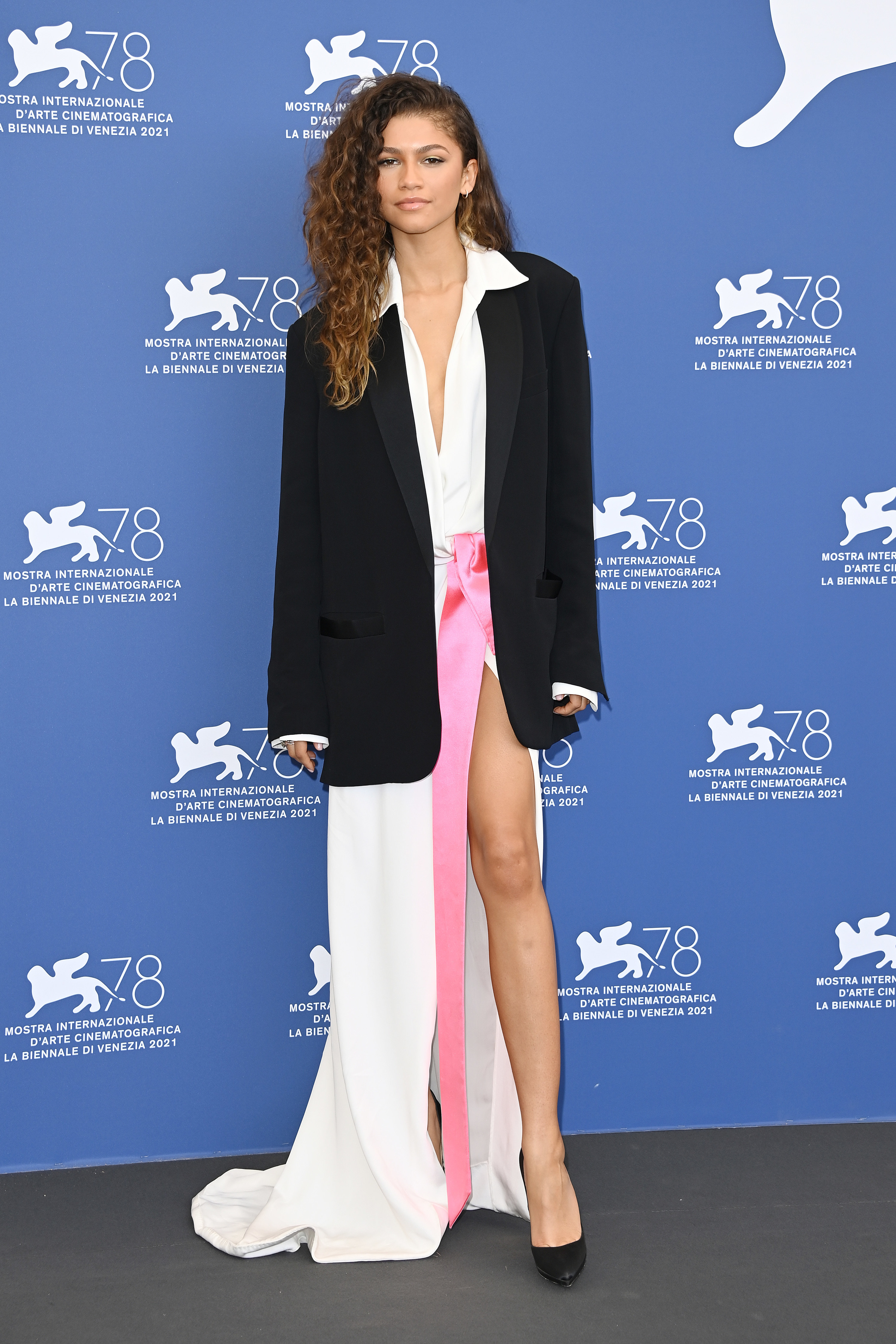 5.
One of my personal favorites from the Dune run is this breathtaking leather gown by Balmain, which has a wet appearance and fits as if she just stepped out of water.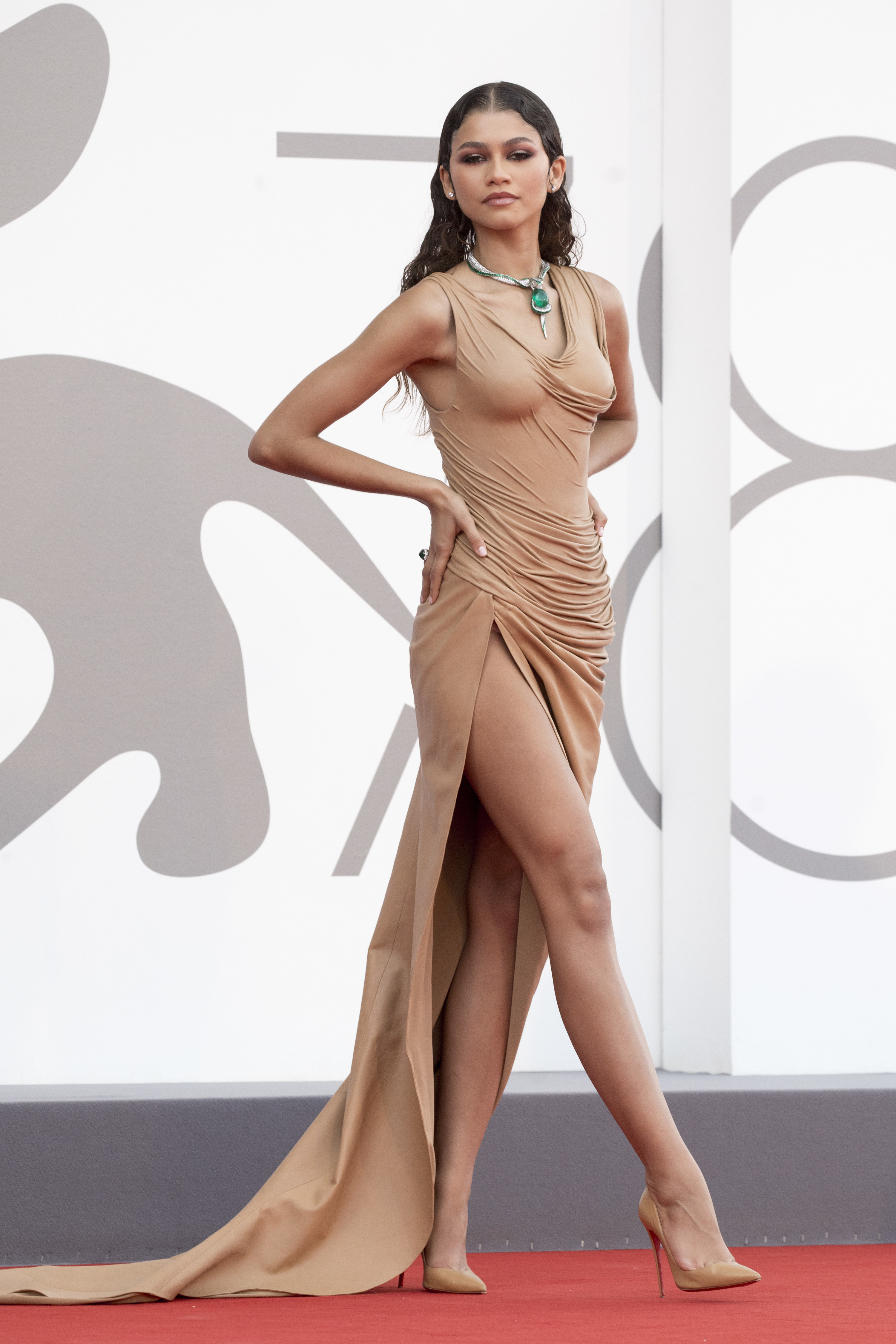 6.
Her red carpet appearances for Marvel's Spider-Man movies are no different.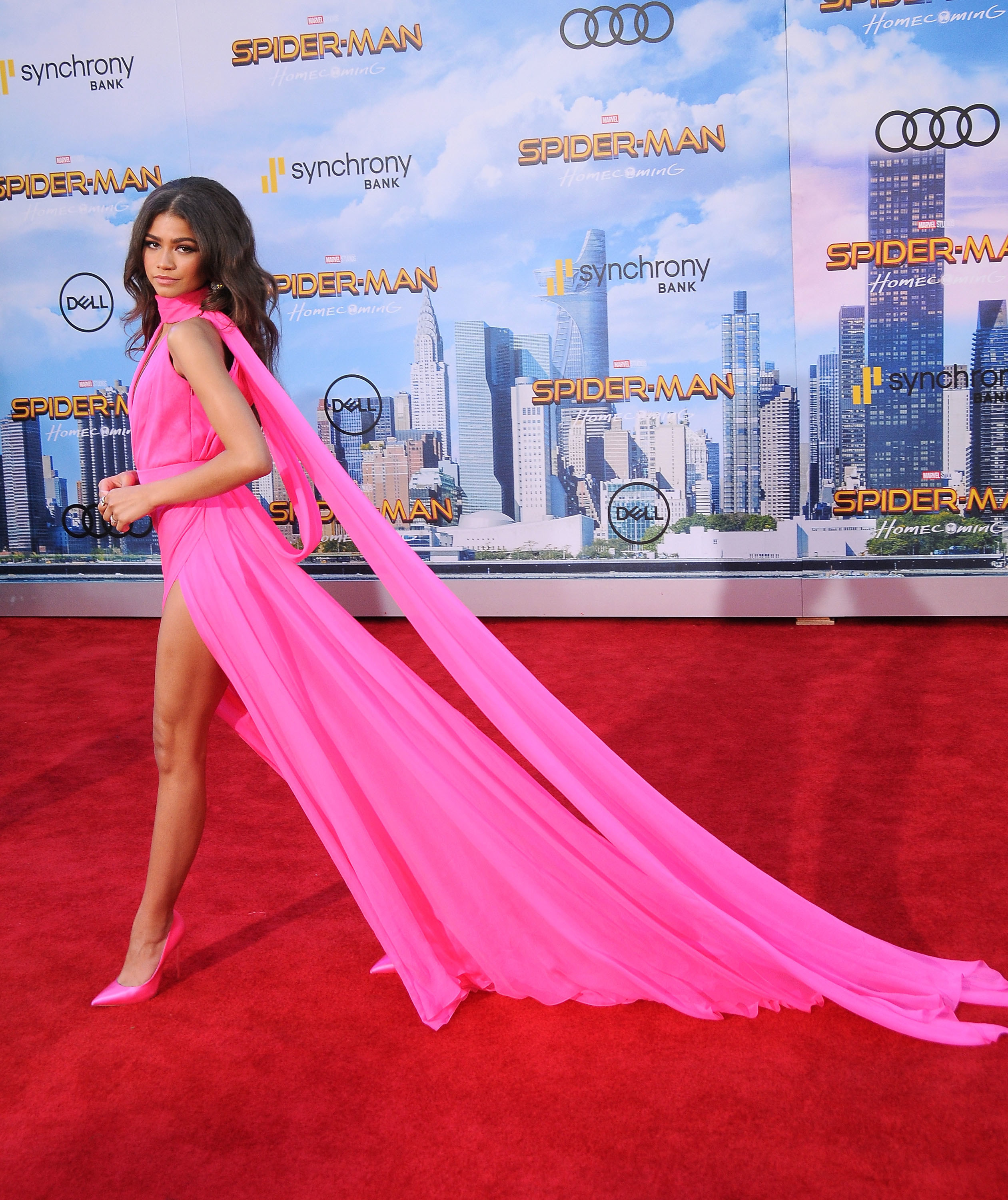 7.
As our modern Mary-Jane (aka MJ), Zendaya clearly understood the assignment with this spidey-themed gown.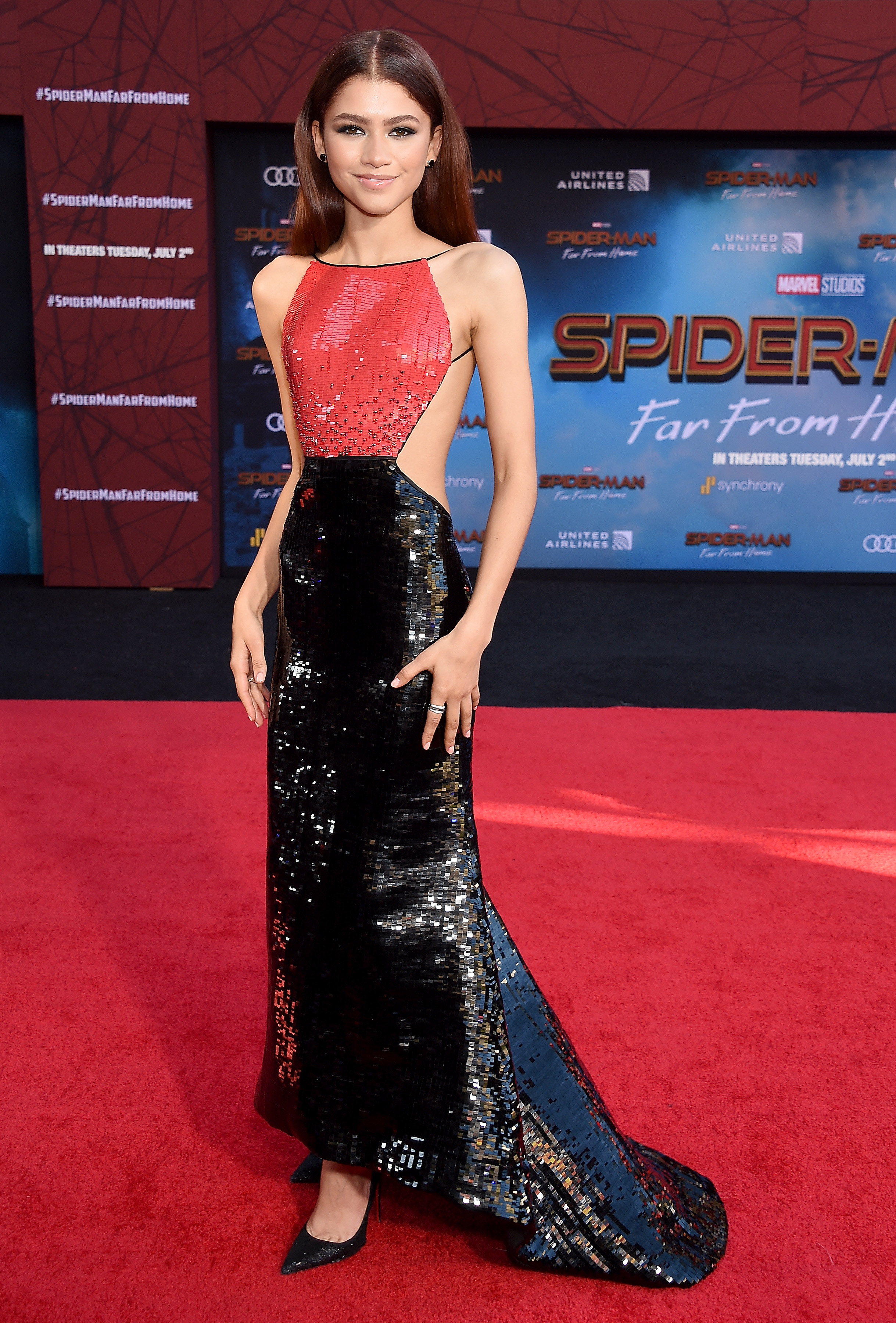 8.
Tom Holland's shook facial expression is me.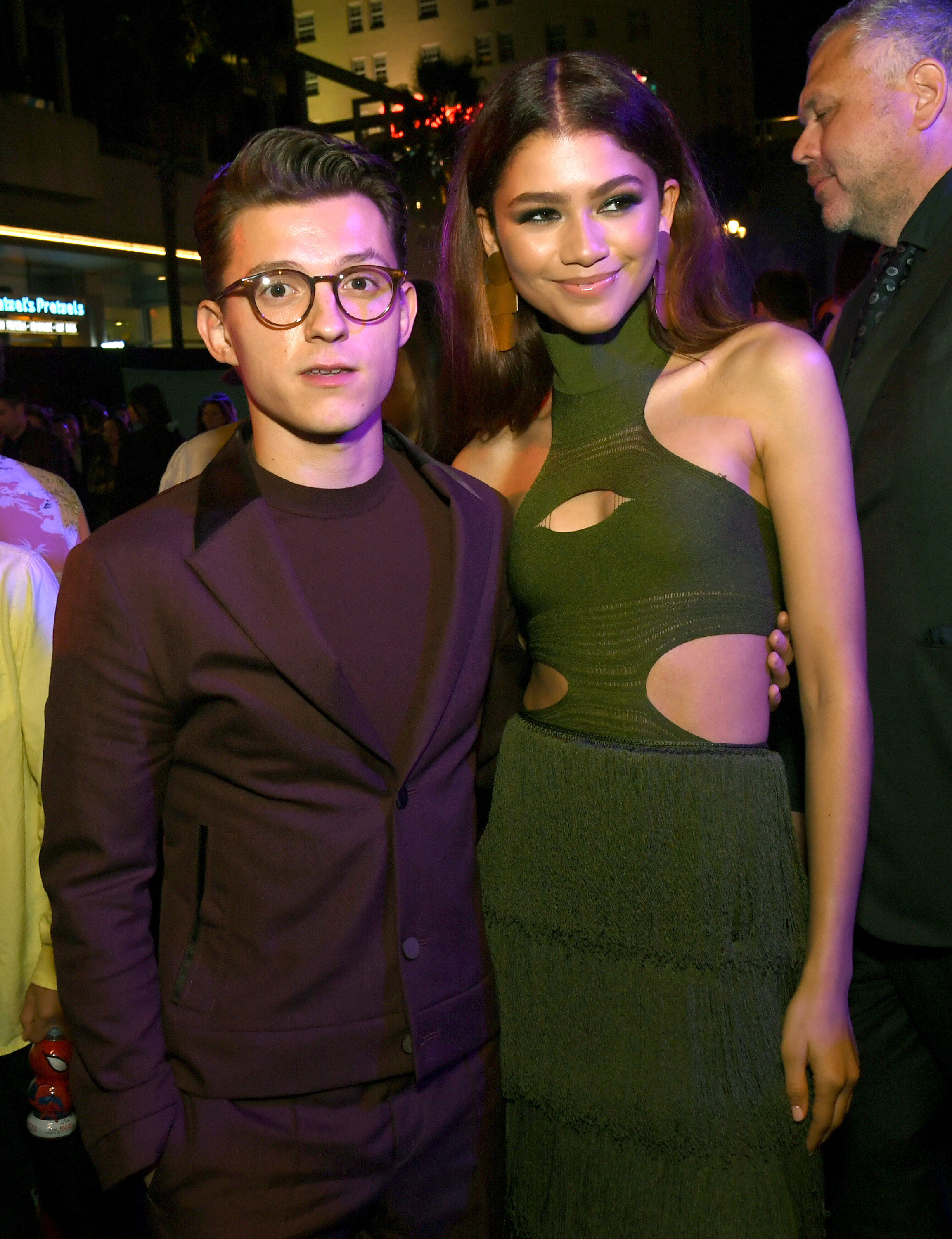 9.
I've been looking for Prince Charming, and tbh, I found her.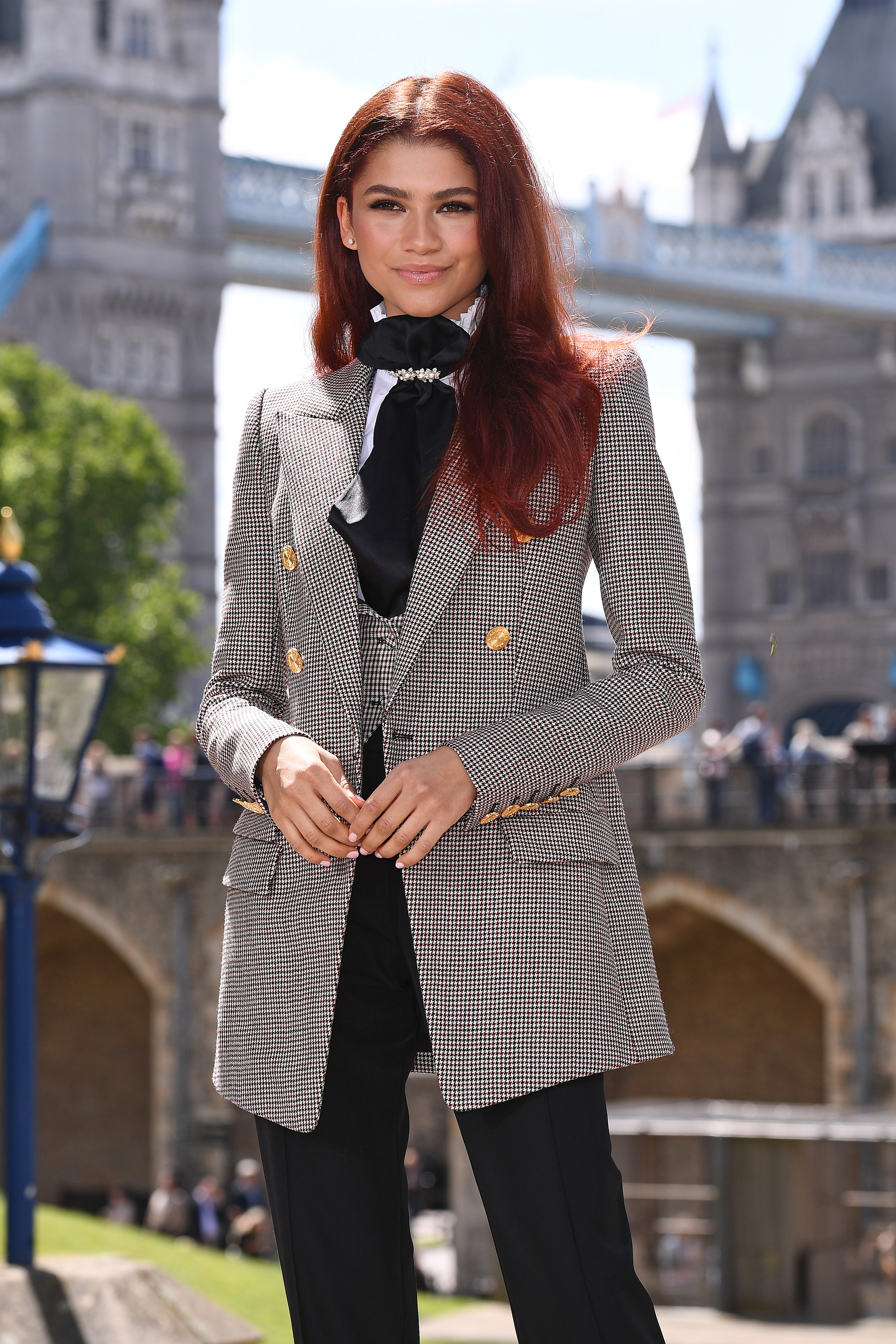 10.
She can't even cross the street without looking like a masterpiece.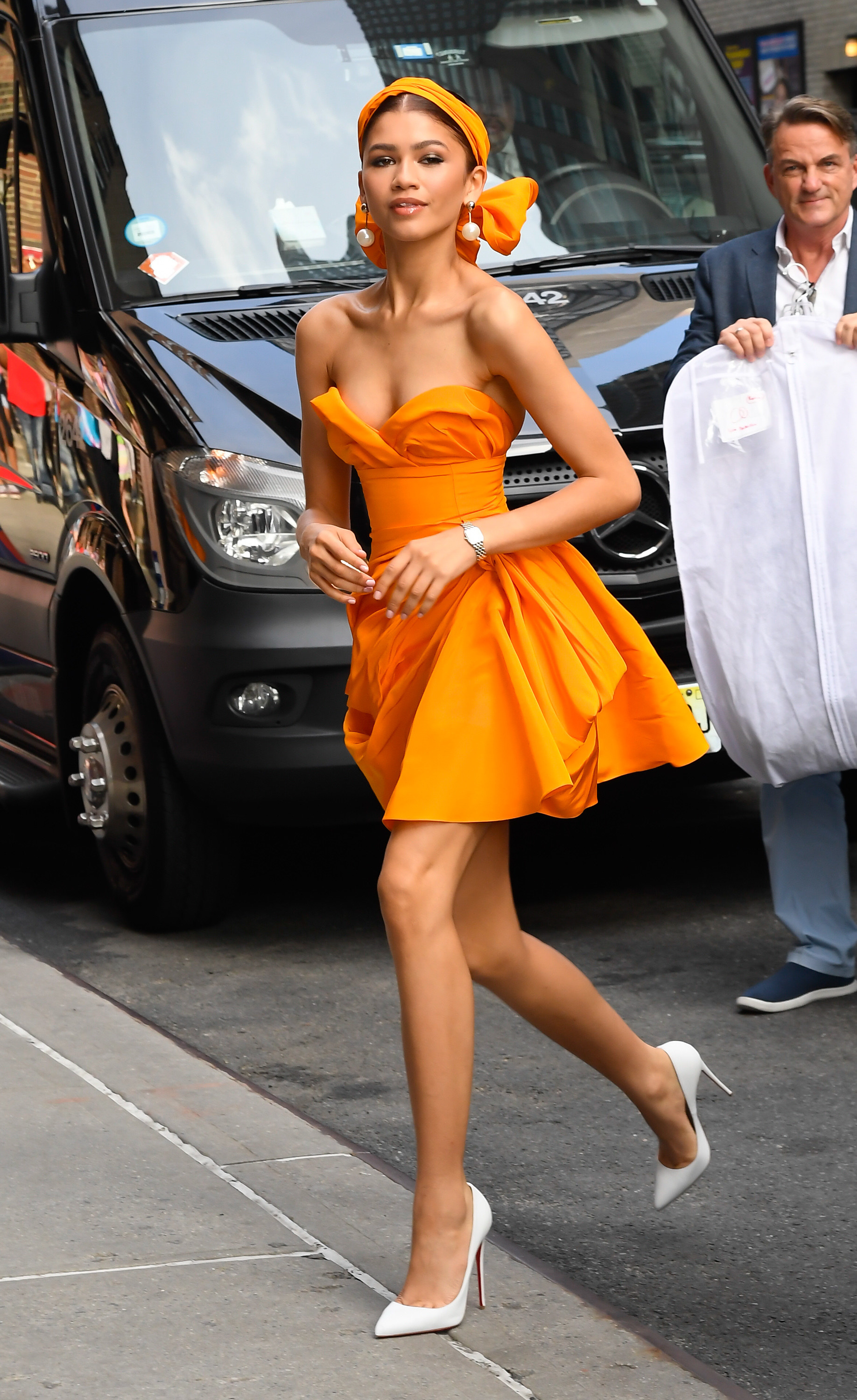 11.
And who could forget all of her Met Gala costumes? From her go as a dashing knight for the Heavenly Bodies: Fashion & The Catholic Imagination theme...
12.
...to channeling nature-inspired art for the Comme des Garçons theme...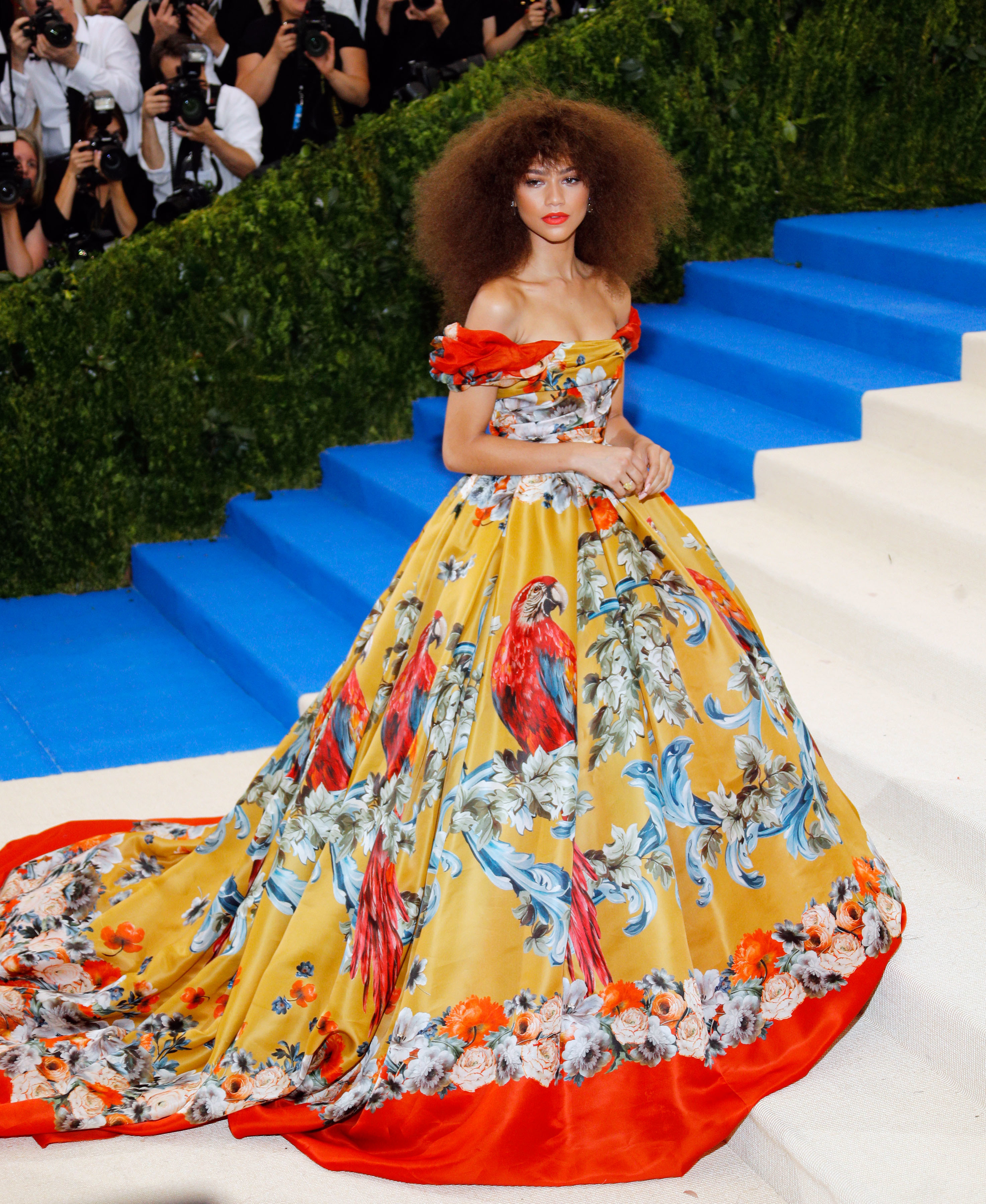 13.
...and truly staring camp in the eye when she reimagined herself and her stylist Law Roach as Cinderella and her fairy godmother.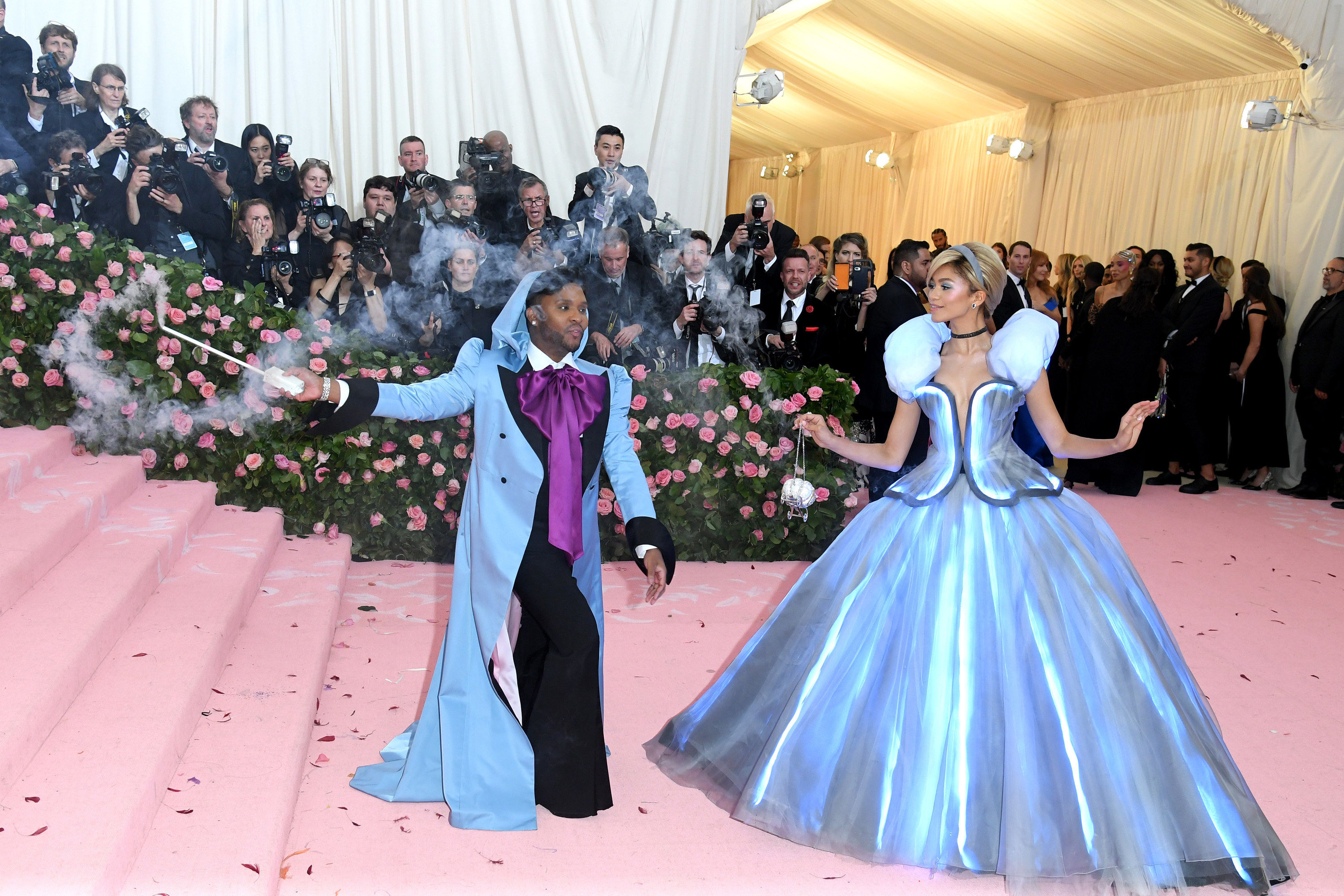 14.
I'm not 100% sure what she was going for with this one, but I appreciate the glam and commitment to trying every hairstyle in the book.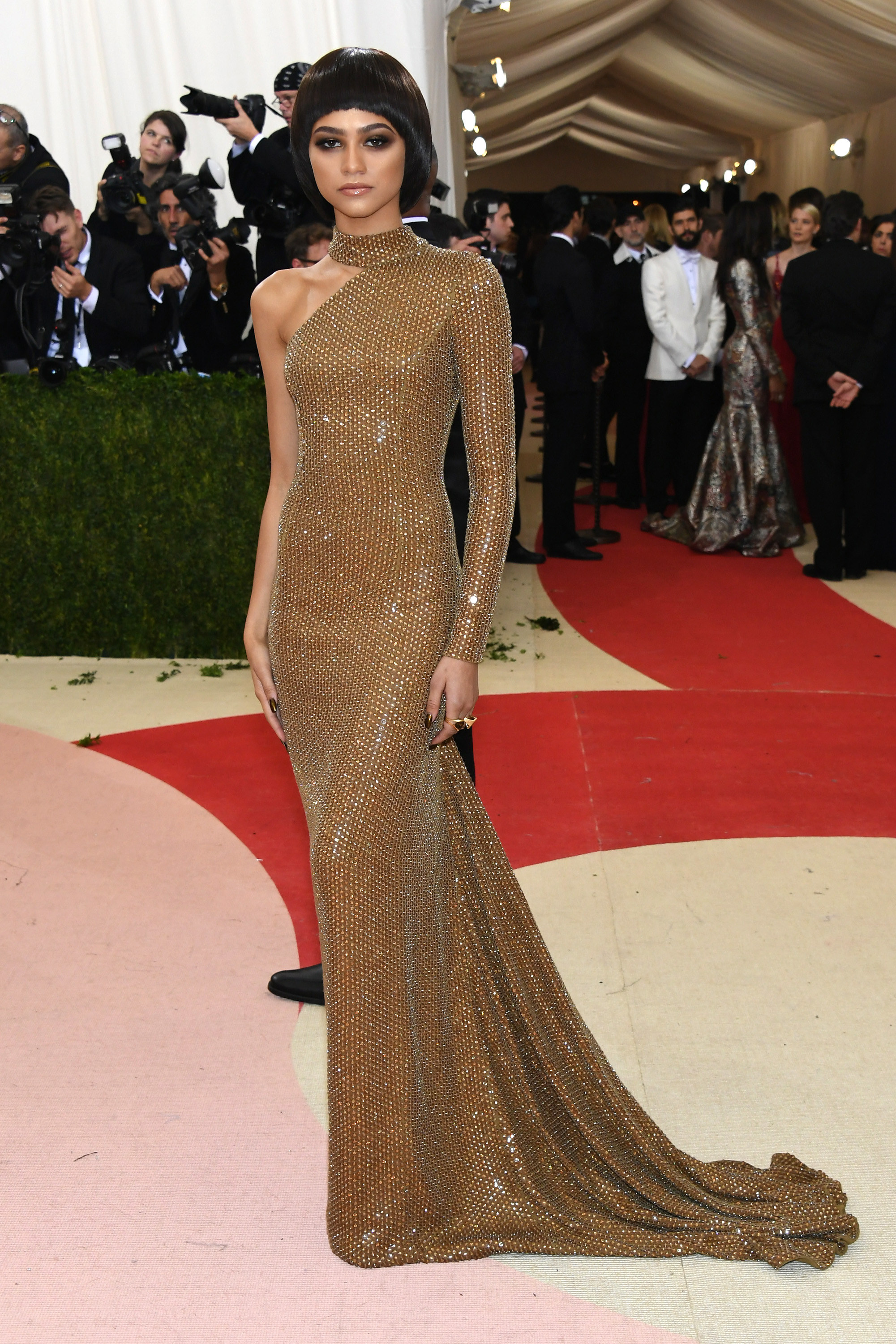 15.
A sun goddess looking down at her peasants.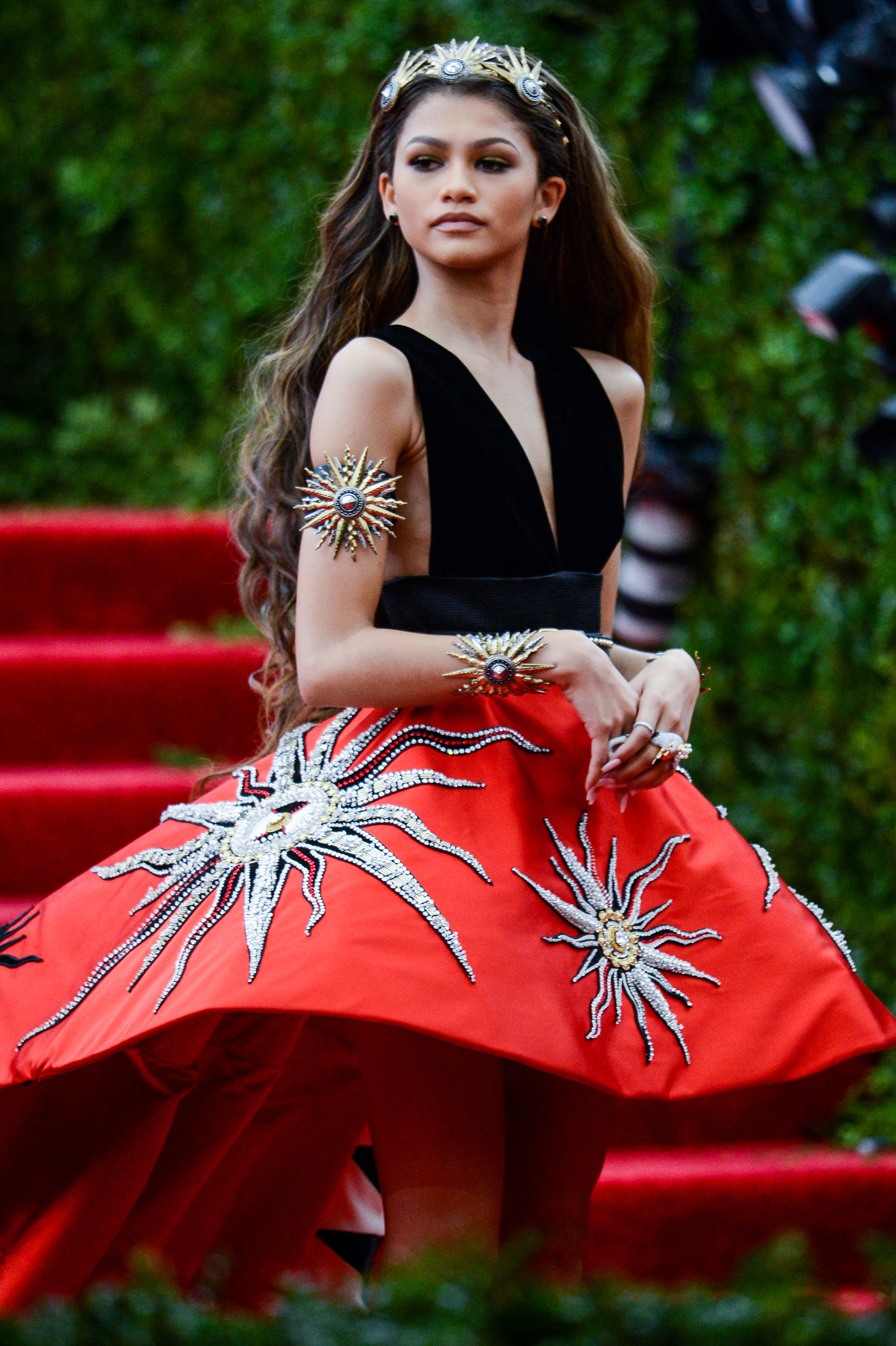 16.
As Shawn Mendes would say: "It's giving Cher."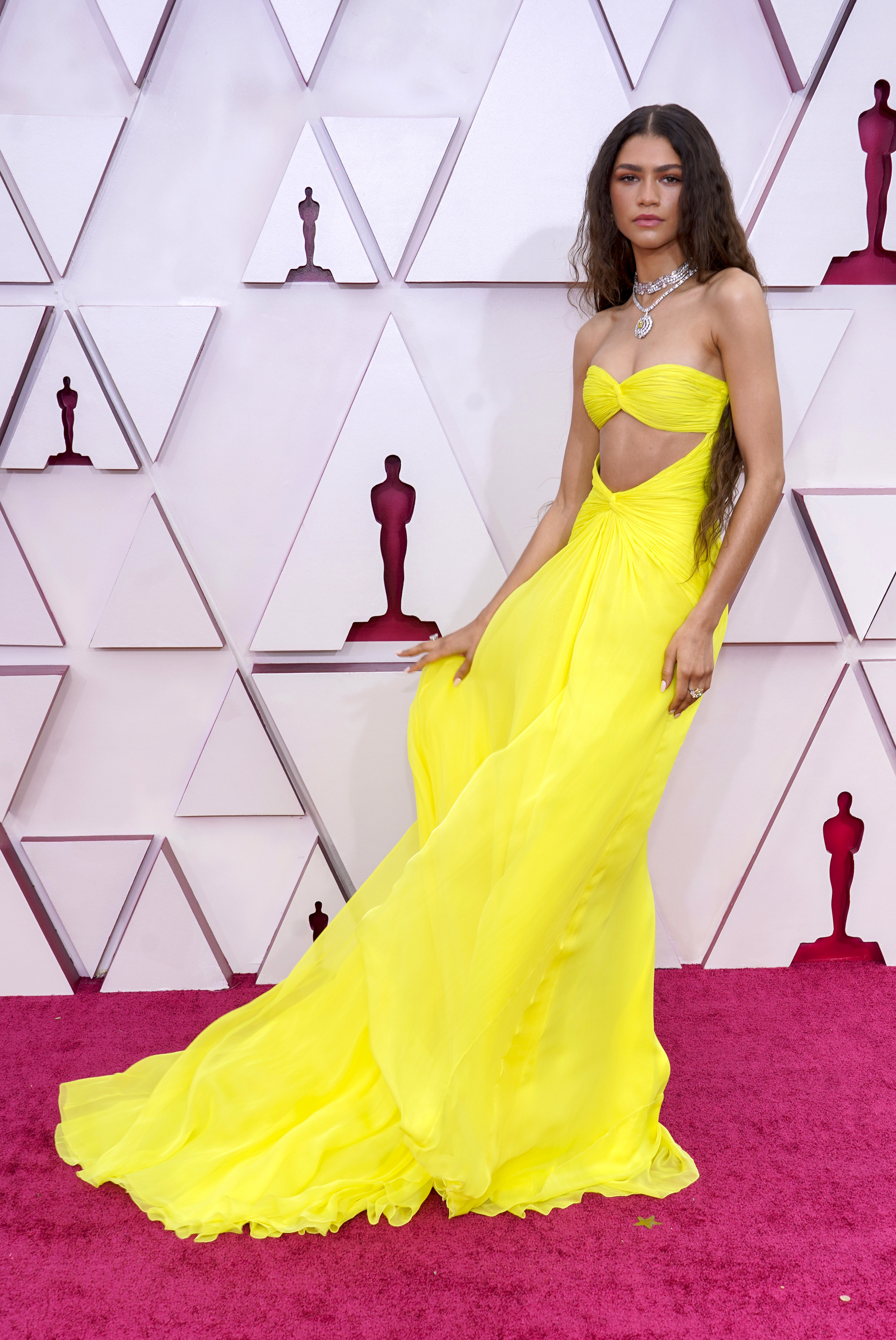 17.
Every redhead looks good in green.
18.
Zendaya is unafraid to play with prints, silhouettes, and odd shapes with puffy sleeves.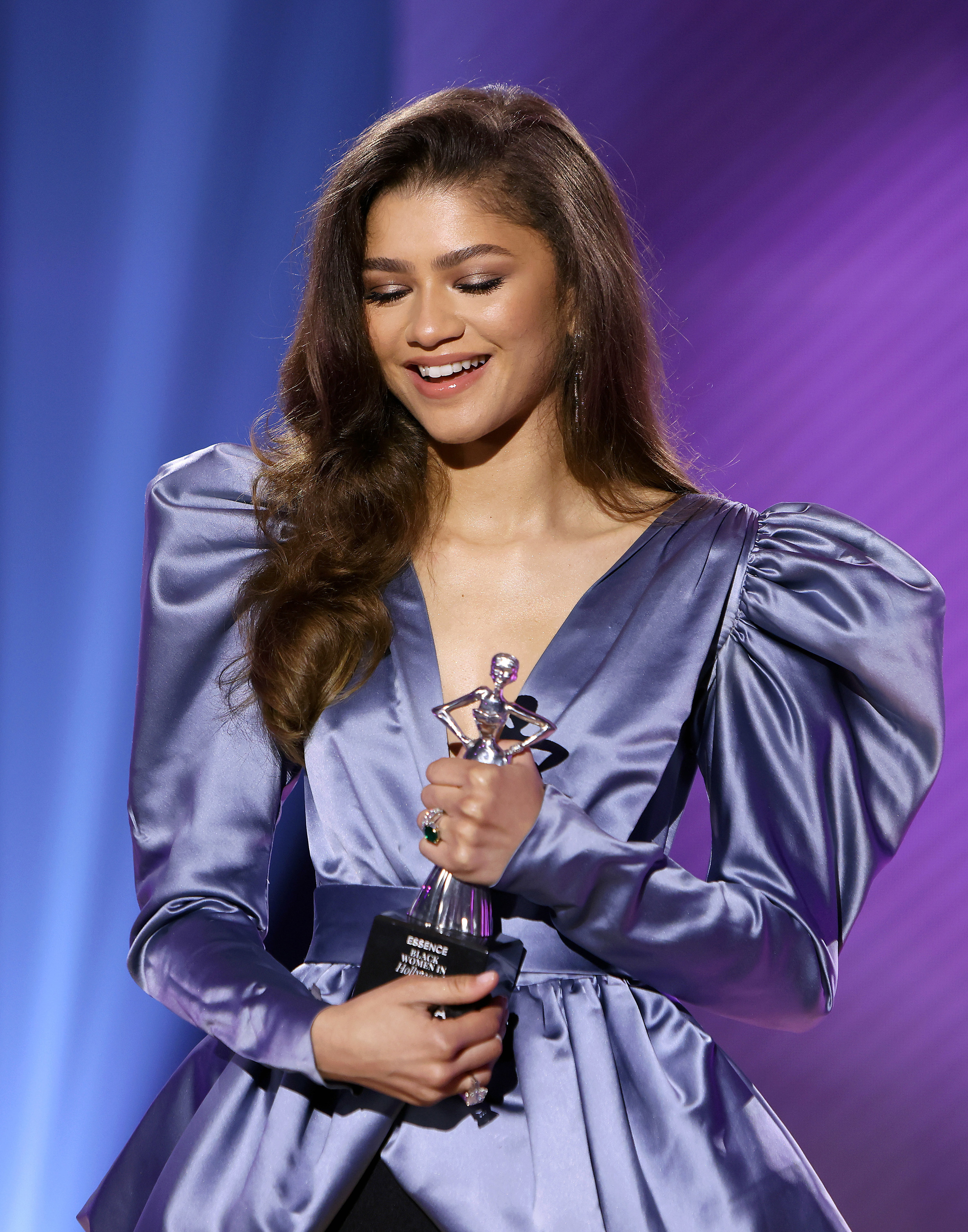 19.
She's given us a million iconic fashion moments...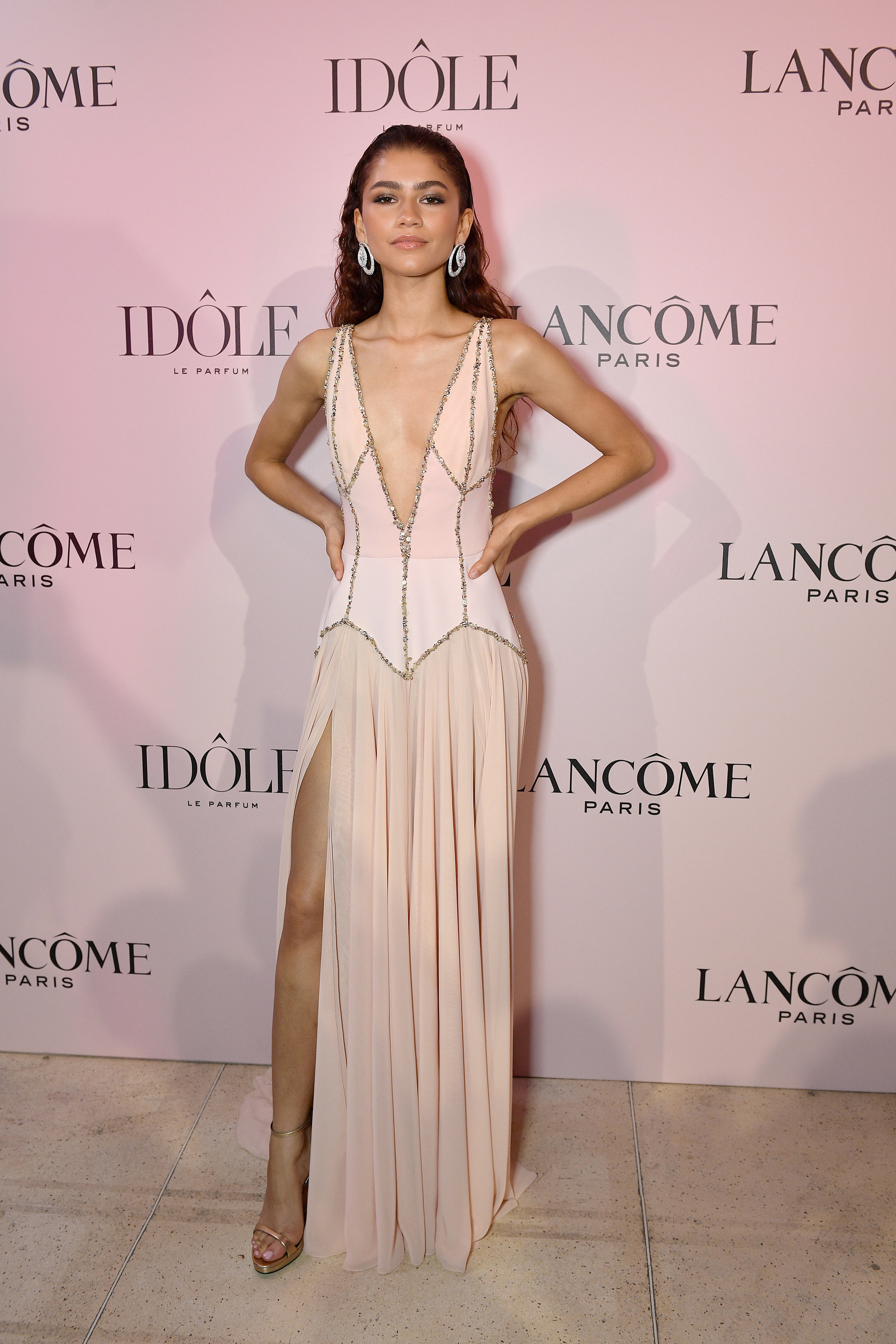 20.
...like this armored breastplate she wore to the 25th Annual Critics' Choice Awards.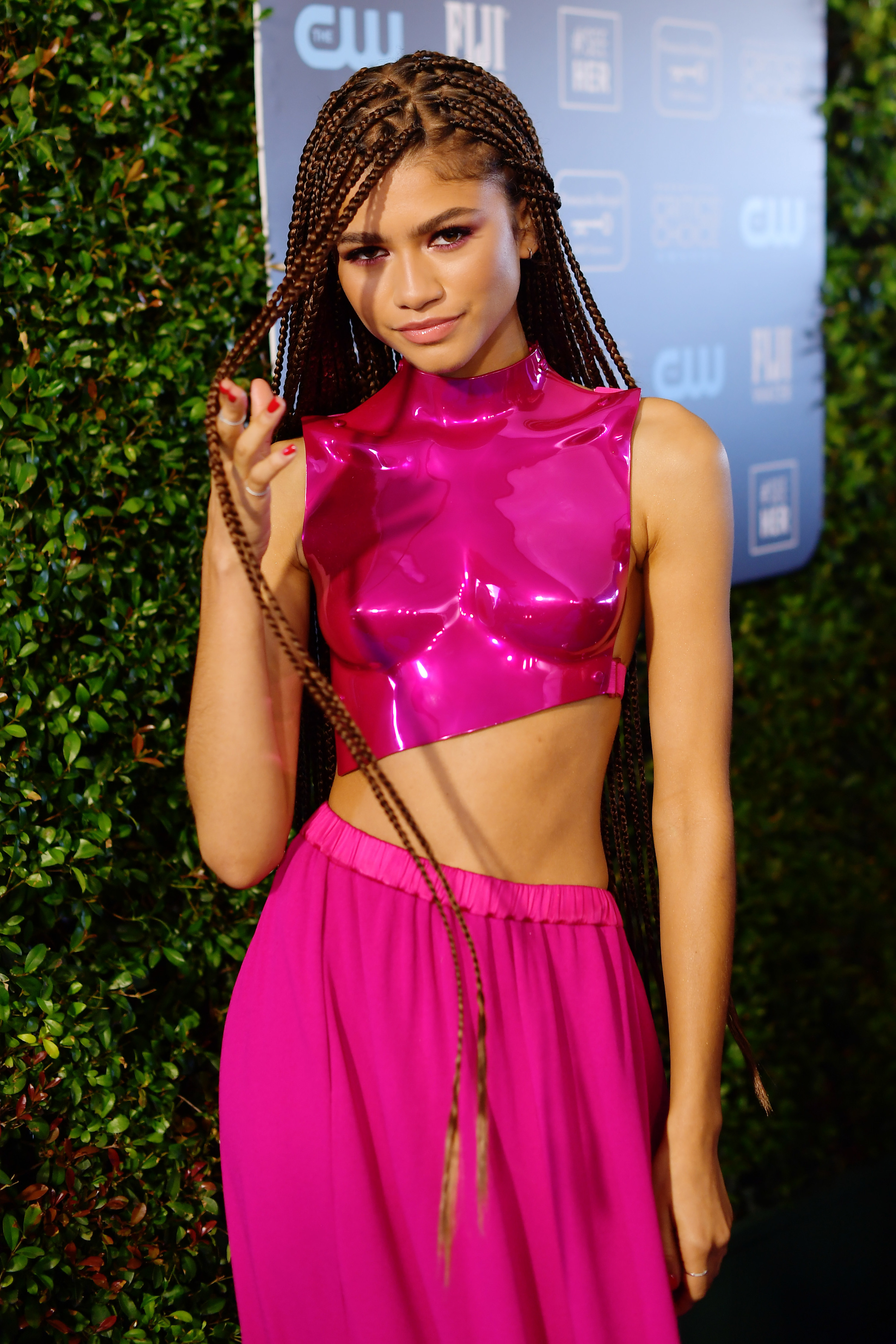 21.
It's why she's being named a Fashion Icon.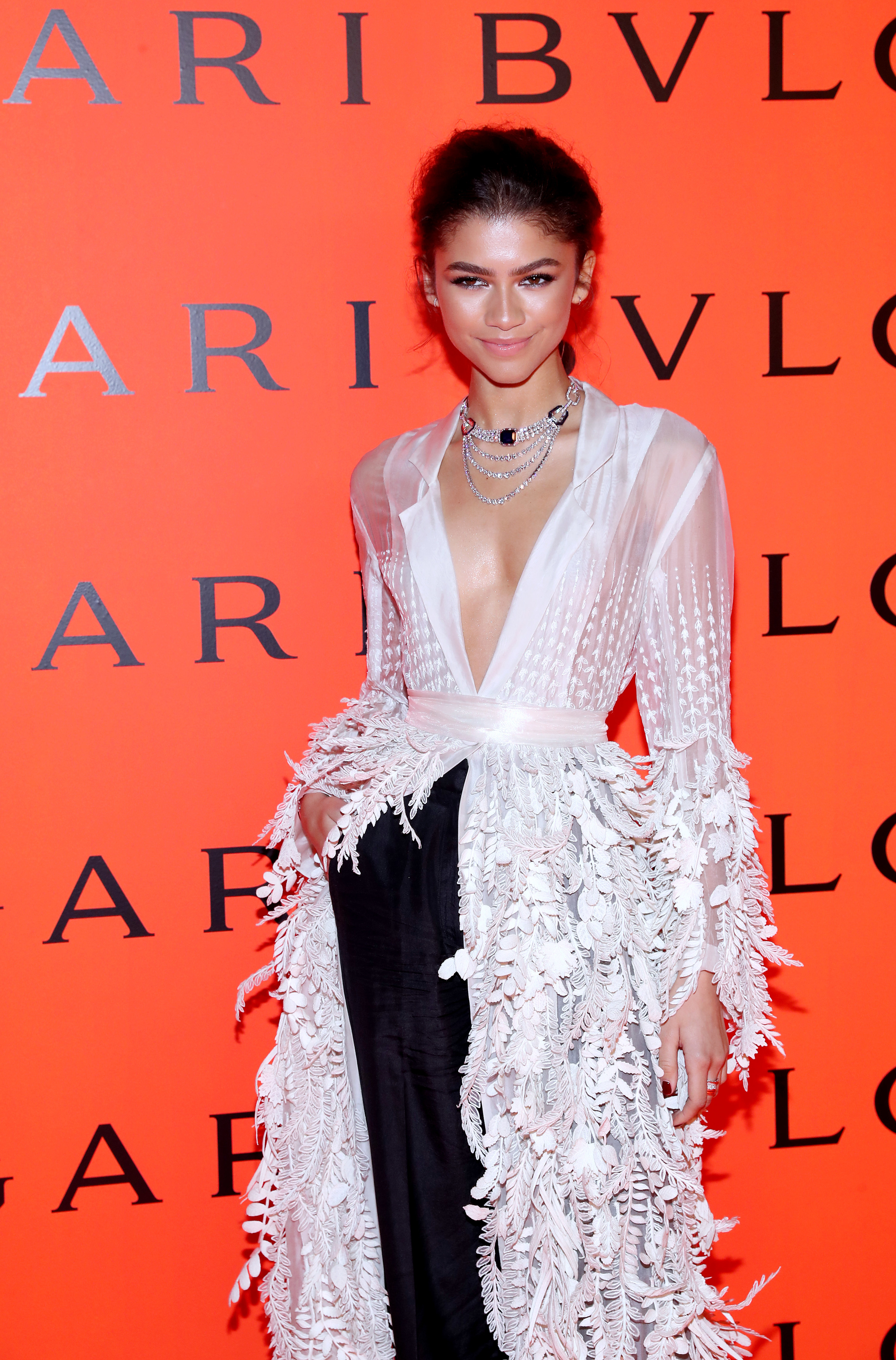 22.
Because she truly deserves it.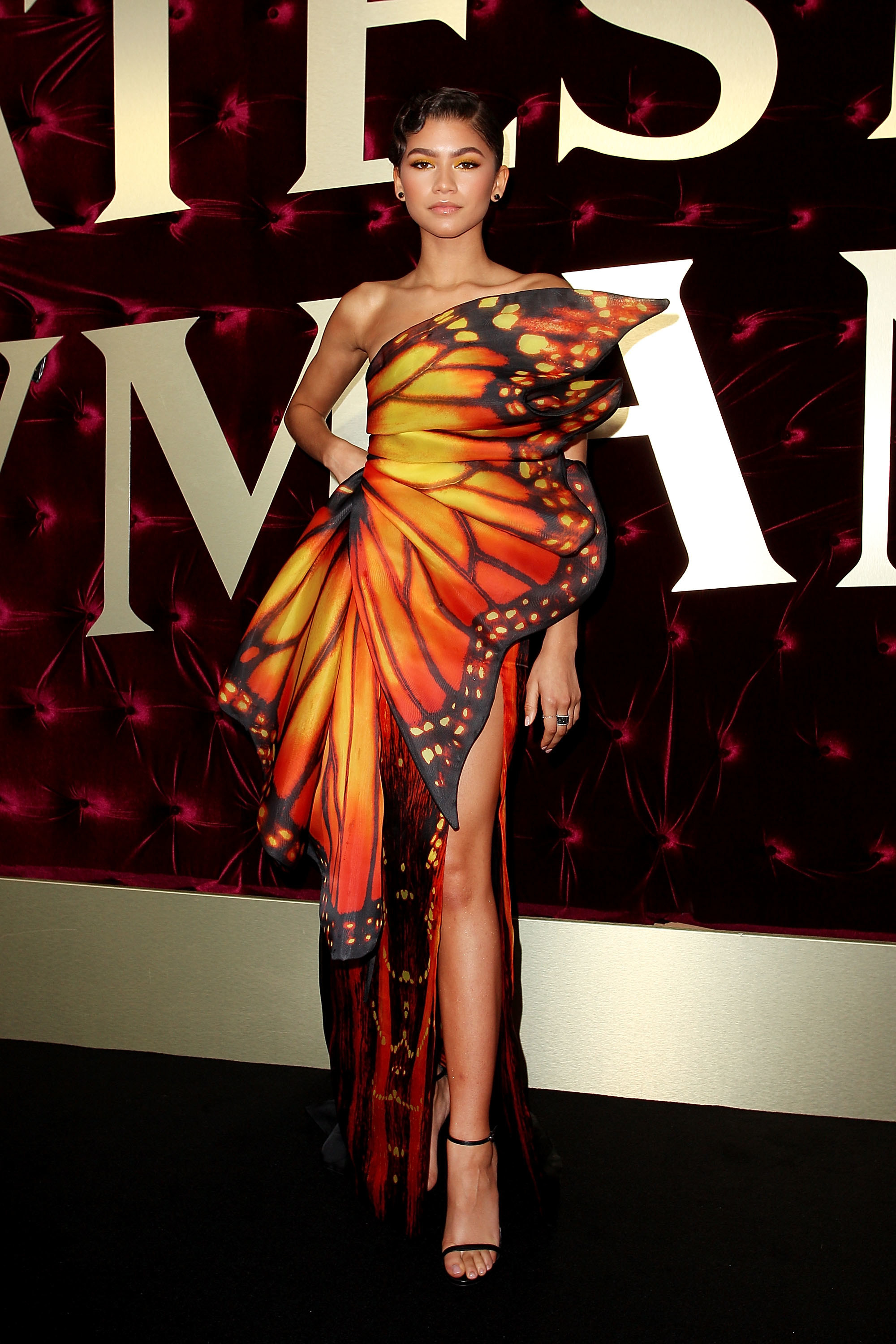 23.
I mean, she wore THIS to GQ's Men of the Year Awards. Pshhhhh. Men could NEVER.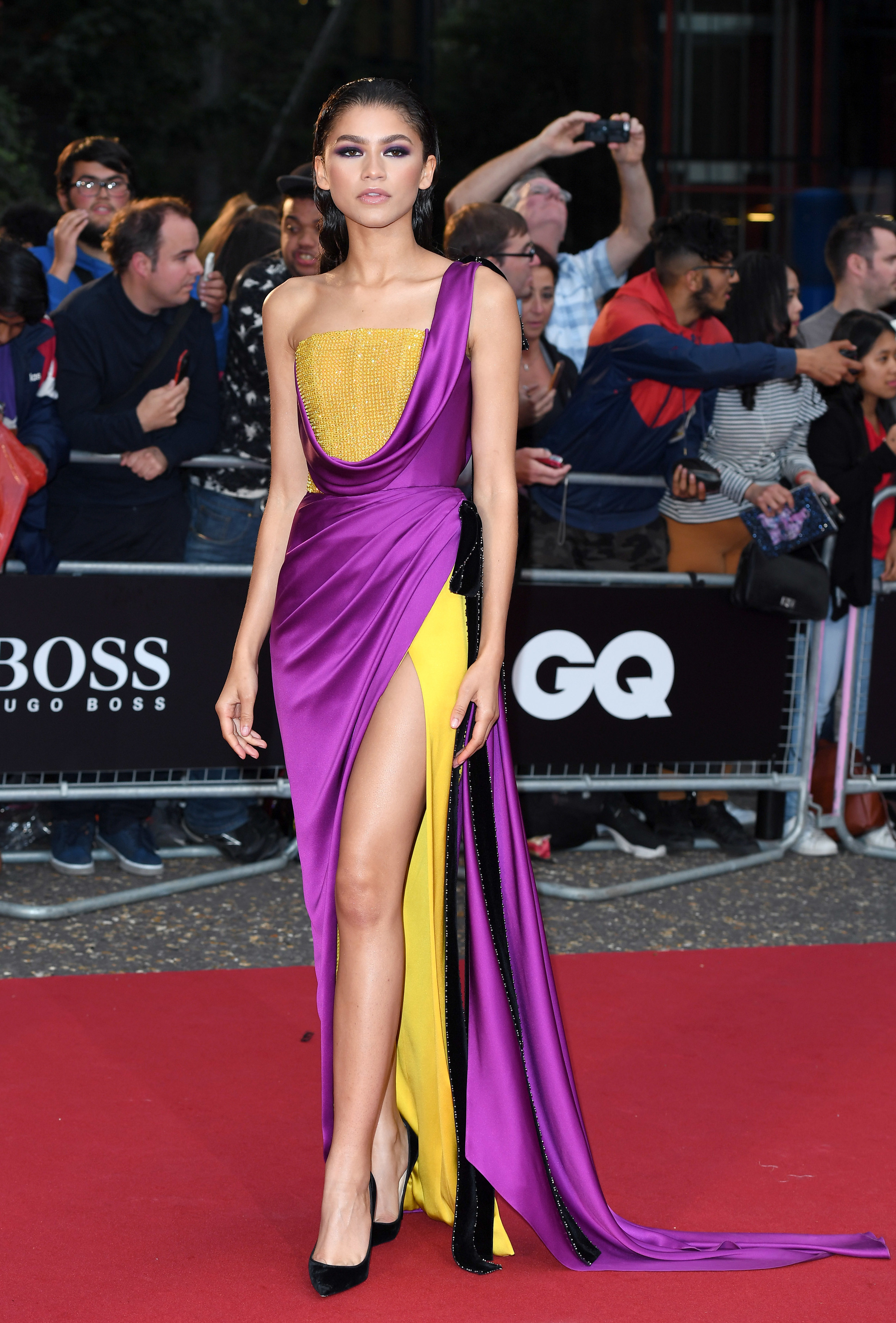 Which look is your favorite? Or did I forget an iconic Zendaya moment/outfit? Let me know in the comments.