Almost three weeks ago, Billy Porter criticized Vogue for selecting Harry Styles as the magazine's December cover star last year.
The cover was historic, since a man had never been featured on the magazine's cover before. And nodding to elements of the singer's personal style, Vogue's spread showcased Harry in a variety of ensembles that included some dresses and skirts.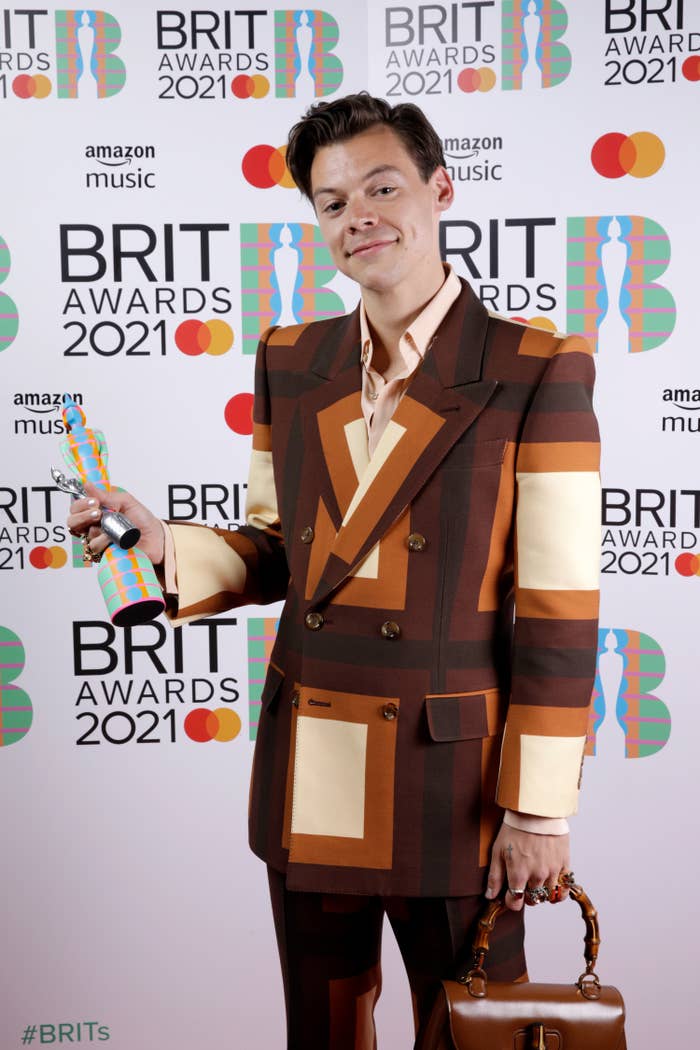 Billy and Harry's respective styles are different, and perhaps the motivations behind each celebrity's aesthetic choices are too. The Pose actor, noting his own long-held rejection of gendered fashion constructs, took issue with Vogue's decision to "put Harry Styles, a straight white man, in a dress on their cover for the first time" in comments to the Sunday Times that subsequently went viral online.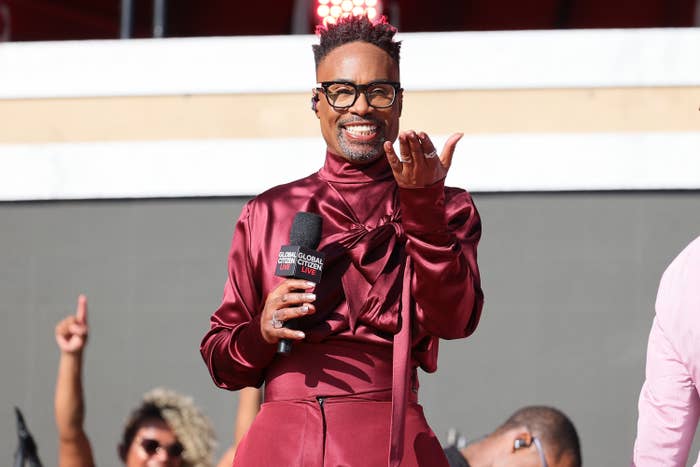 His interview was met with a bit of backlash, as people felt Billy's comments unnecessarily dragged Harry and made assumptions about the musician's sexuality. Many responses also pointed to other trailblazers, like David Bowie and Prince, whose androgynous styles gave rise to dialogue about gendered fashion norms decades ago.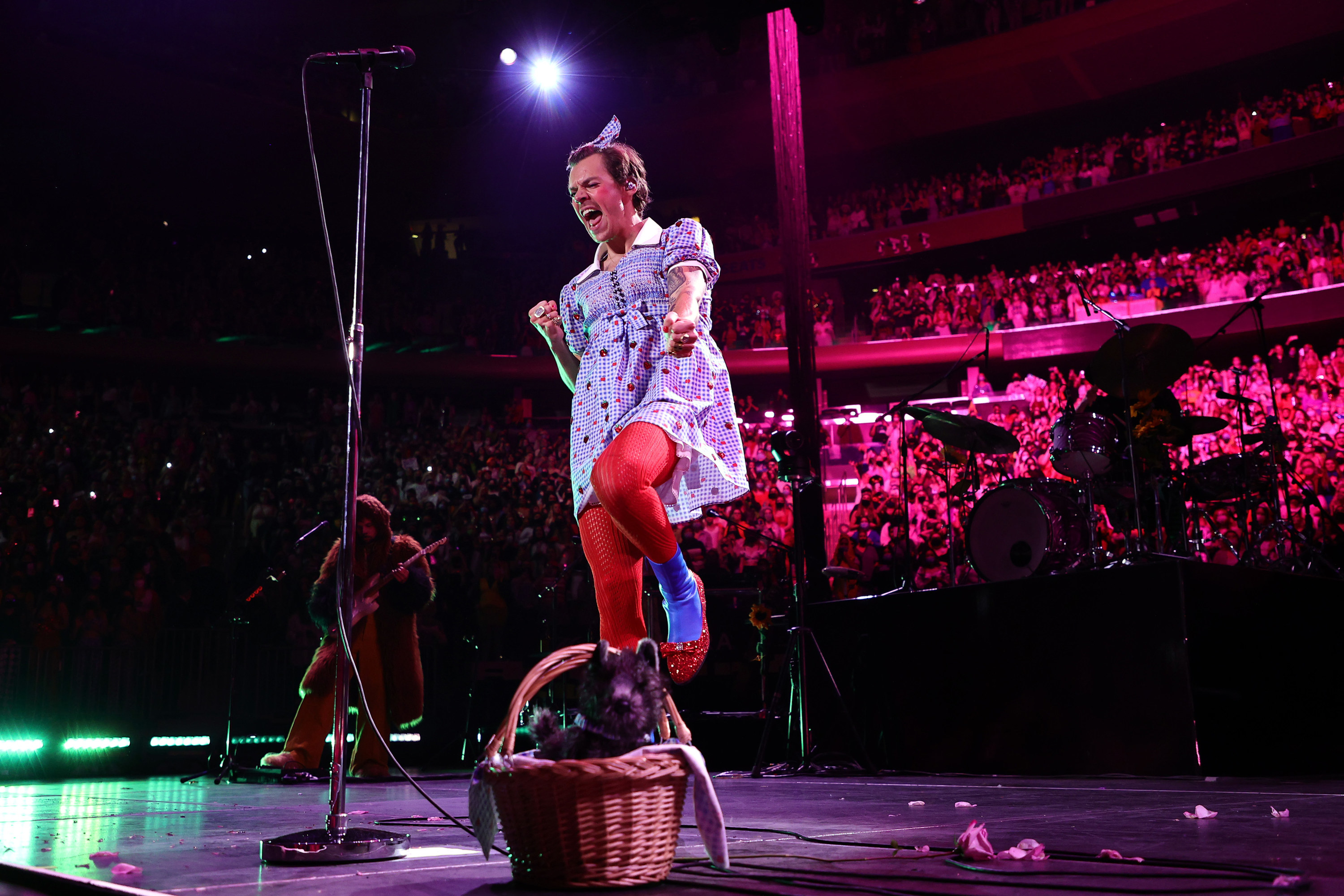 Billy has now apologized to Harry for those comments to the Sunday Times, and he clarified his remarks about Vogue and breaking boundaries in fashion during an appearance on The Late Show with Stephen Colbert yesterday.
"Harry Styles, I apologize to you for having your name in my mouth," Billy told the camera. "It's not about you. The conversation is not about you."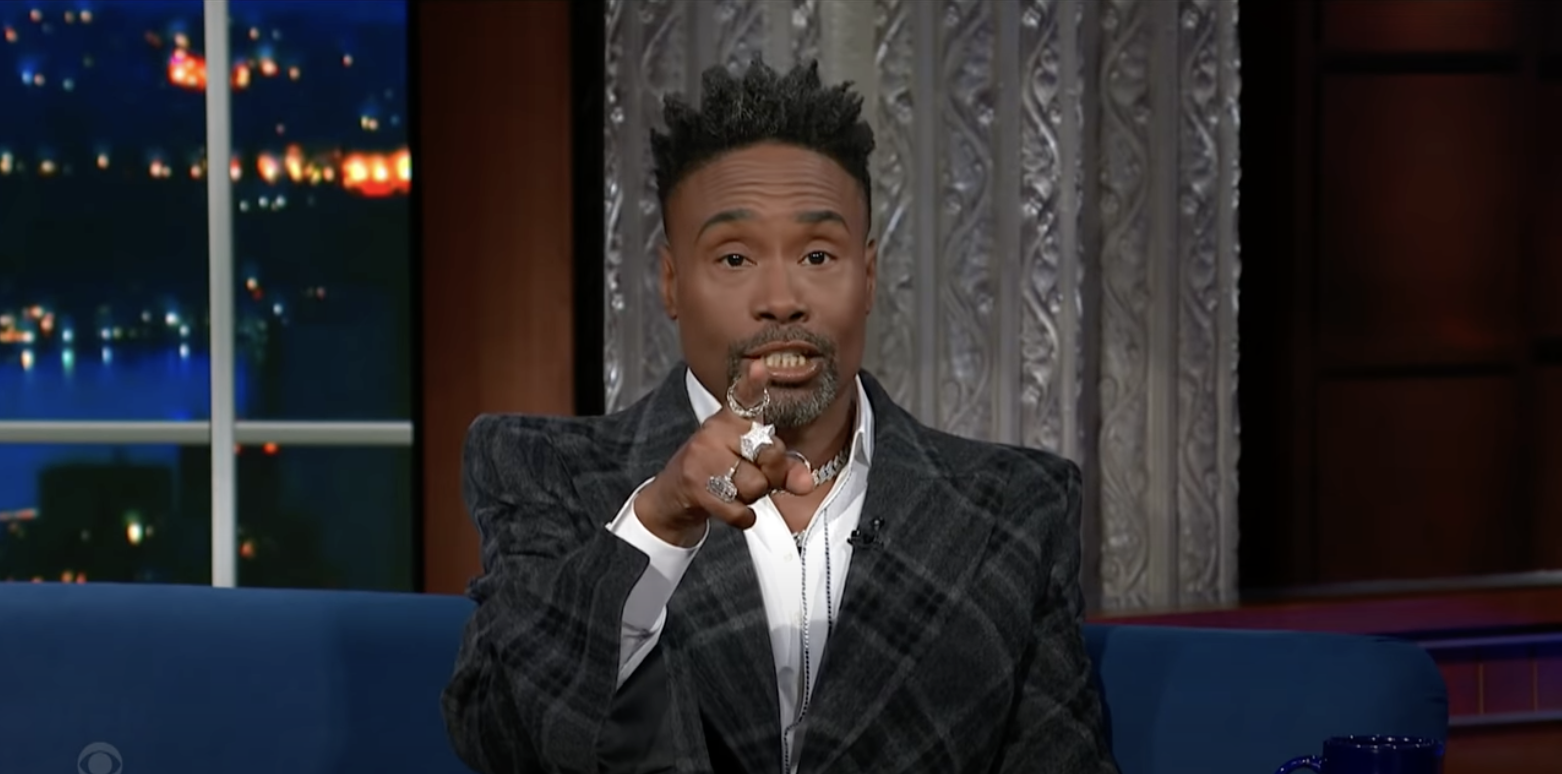 "The conversation is actually deeper than that," he continued. "It is about the systems of oppression and erasure of people of color who contribute to the culture."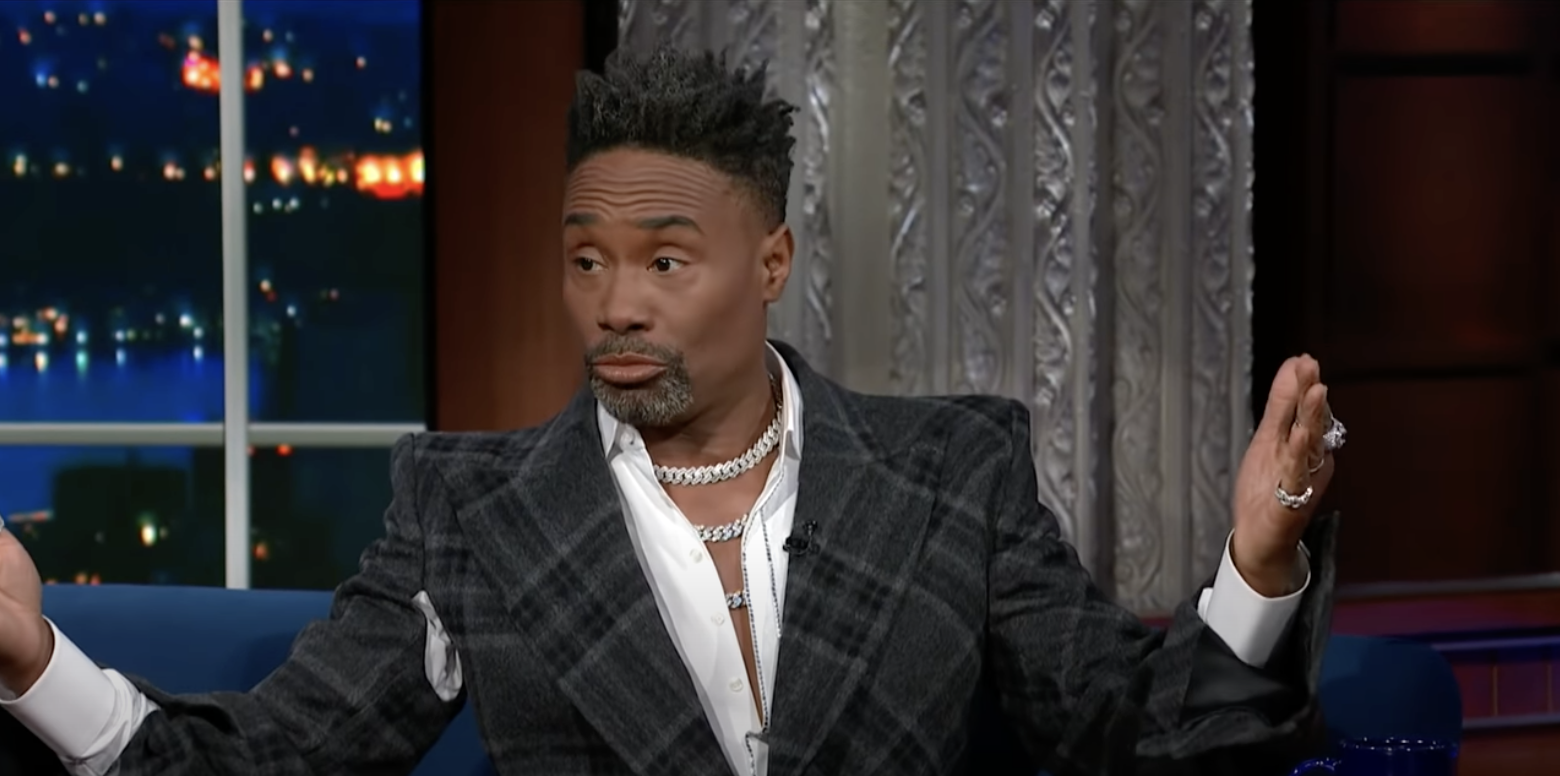 "Now, that's a lot to unpack," said the Emmy winner. "I'm willing to unpack it, sans the dragging and cancel culture of the internet, because I do not now, nor will I ever, adjudicate my life or humanity in sound bites on social media."