If you didn't already know, Modern Family will be coming to an end in 2020 after 11 seasons and 10 years on the air.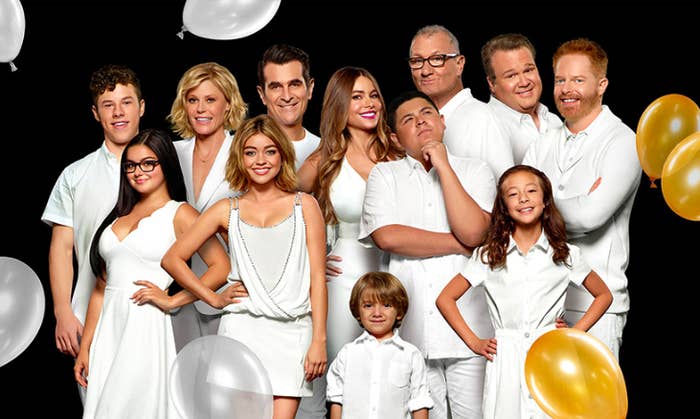 And yesterday marked the first day of production for the final season, where the cast and crew shared ridiculously cute behind-the-scenes photos. I'm already getting emotional.
The cast gathered for their first table read of the final season, and re-created the photo they posed for at their first-ever table read back in 2009.
Just look at how everyone's changed!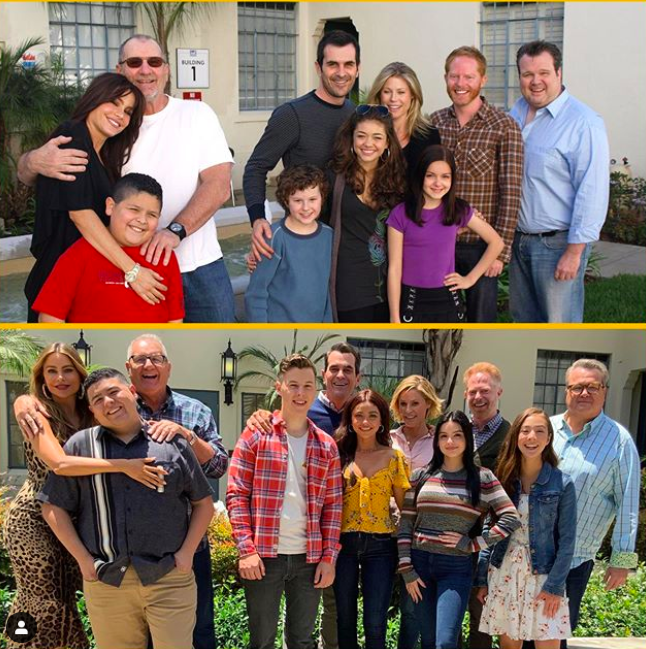 Sofia Vergara shared the photo alongside a caption reading: "We r back for the last season!!🎉 first table read of season 11!!! I ❤️U My Modern Family!!!😭"
And she also shared these cute behind-the-scenes photos.
"The last first table read with my Modern Family," Jesse Tyler Ferguson wrote in his caption. "I love this cast and crew so much. Happy season 11. ❤️"
"Spot the differences," Nolan Gould wrote. "The top photo was taken on the day of our first table read, 11 years ago. Today was the last of our first table reads. Excited to be spending one more season with the best TV family and crew."
Meanwhile, series cocreator Steve Levitan shared some photos from the table read.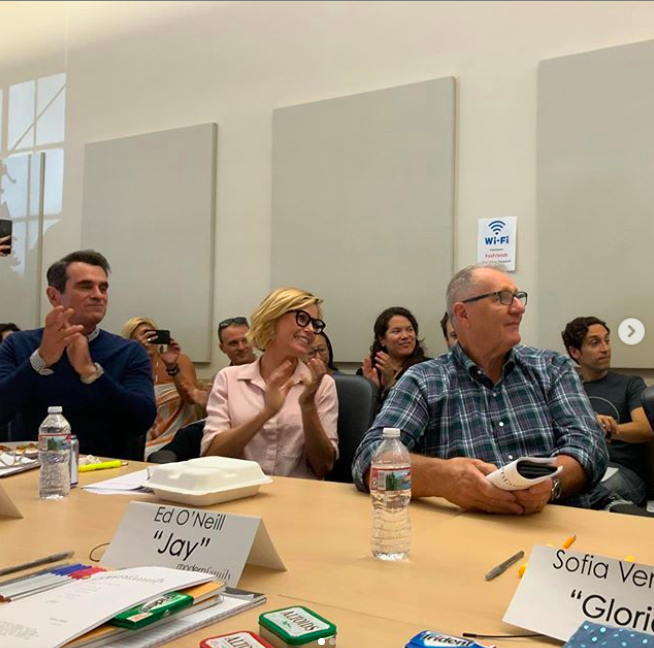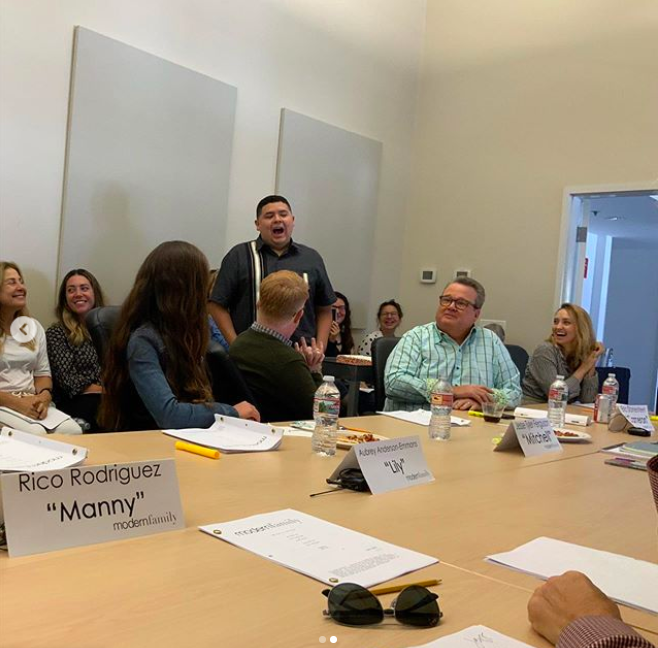 And he also shared the comparison shot with the caption: "Ten years ago we took the first cast photo outside our first #modernfamily table read. Today, the ending begins. 😢"
Eric Stonestreet posted a funny video in which he scared each of the cast members and asked how they felt about it being "the first day of the last season".
Aubrey Anderson-Emmons posted these cute behind-the-scenes pictures from her trailer with a caption reading: "WE'RE BACK!"
She also shared these frankly adorable side-by-side comparison photos of herself and Jesse — the first was taken on her first day on set exactly seven years ago.
And if that didn't get you welling up, it was also Rico Rodriguez's 21st birthday — and the cast shared a series of photos of him with moving messages.
"Rico, you are amazing," Ariel wrote in her caption. "I couldn't be more proud of the man you have become. I feel so lucky to have grown up alongside you."