It's safe to say that the Kardashian/Jenners aren't exactly strangers to accusations of photoshopping.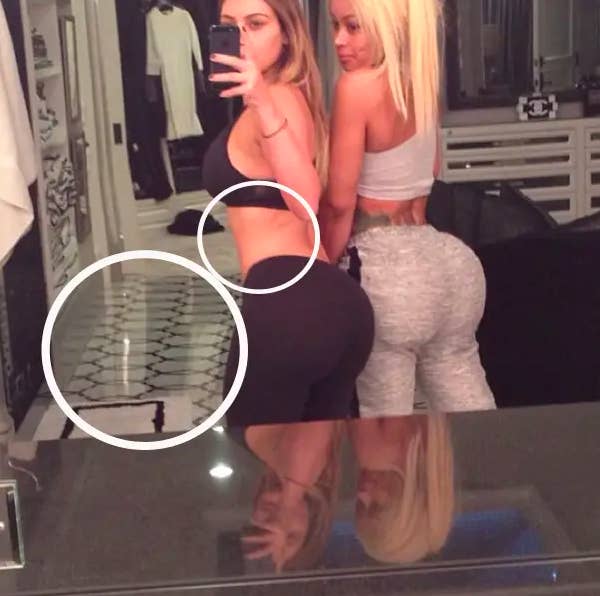 But the latest sister to fall victim to a Photoshop fail is none other than the youngest self-made billionaire in history, Ms Kylie Jenner.
The whole thing started when Kylie shared a series of photos of herself at her newly-purchased $35 million mansion in Holmby Hills.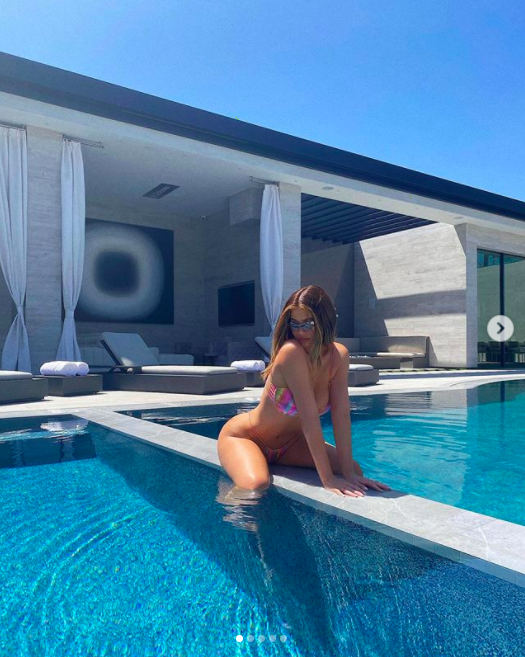 The snaps showed Kylie in a bikini posing up a storm in the outdoor pool, and she posted them alongside the caption: "Taco Tuesday."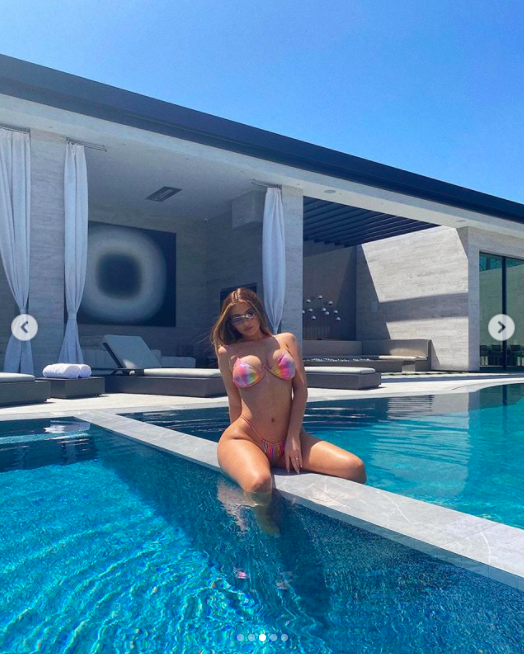 However, it didn't take long before fans noticed a problem with one of the photos — specifically the side of the pool in this snap.
People were quick to call attention to how the side of the pool curved unnaturally inwards — the kind of tell-tale distortion you get after editing photos to change the shape of your body on apps like Facetune.
In fact, the error was even clearer when compared with this photo in the gallery where the side of the pool appeared completely normal.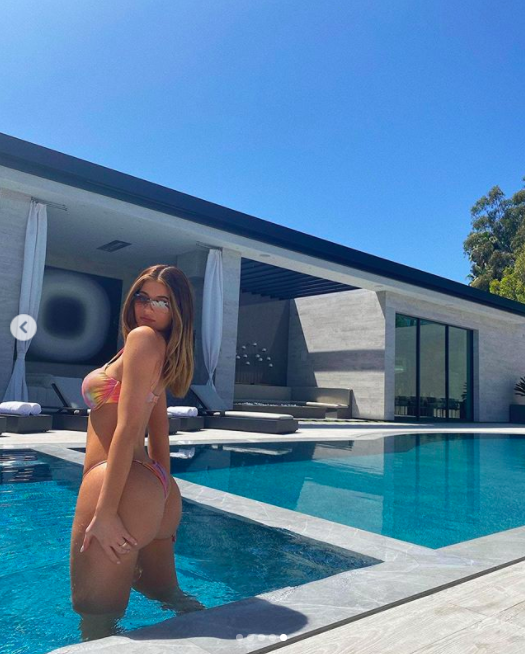 And fans were quick to call Kylie out on the editing fail.
But it seems that Kylie took action after seeing some of the comments. She firstly removed the image from the gallery altogether, before re-uploading a version in which the editing blunder was cropped out.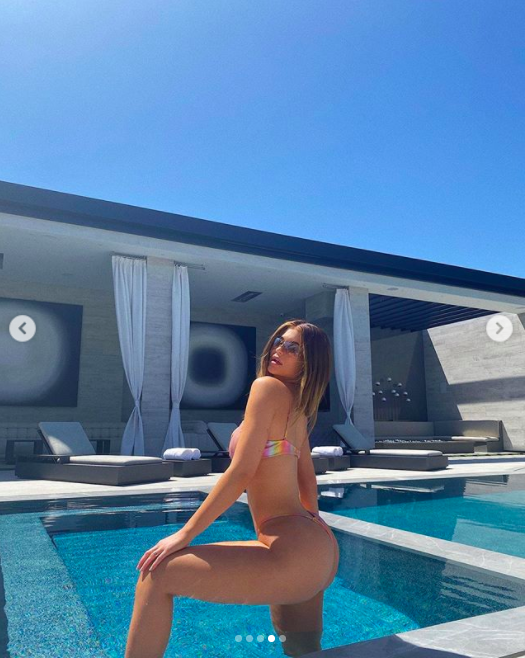 And while fans noticed the edit and continued to call her out, Kylie has left the gallery up on her page and is yet to make a comment.
Kylie's ~Photoshop fail~ comes just a year after Kourtney was dragged over this promotional image for her lifestyle website, Poosh.
Fans said it looked as though Kourtney was missing a thigh, and also suggested her head had been pasted on from a different image.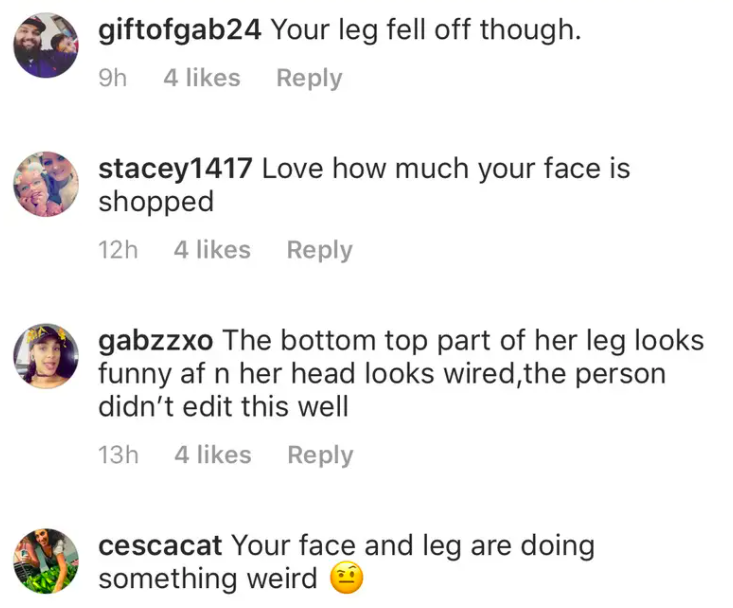 And, just a month later, Khloé attracted criticism for this photo in which the editing process appeared to leave her with a few extra fingers.
Some fans asked why she had "14 fingers," while others explained that the error likely occurred because Khloé had accidentally pulled at her hands while attempting to edit her thighs, which made a few of her fingers appear doubled.
However, the family do sometimes admit to editing their Instagram posts — in fact, Kim recently revealed that Chicago was Photoshopped into the family's Halloween photo...