No Joke, I'm Dying At Kim Kardashian West's Family Halloween Photo With The Worst Photoshop Ever
Keeping up with the Flintstones.
Ladies and germs, this is the Kardashian-West family Halloween costume of 2019: the Flintstones.
Kim is Betty Rubble, North is Wilma, Saint is Fred, Psalm is Bamm-Bamm, Chicago is Pebbles, and apparently Kanye is Dino, but we'll get to that.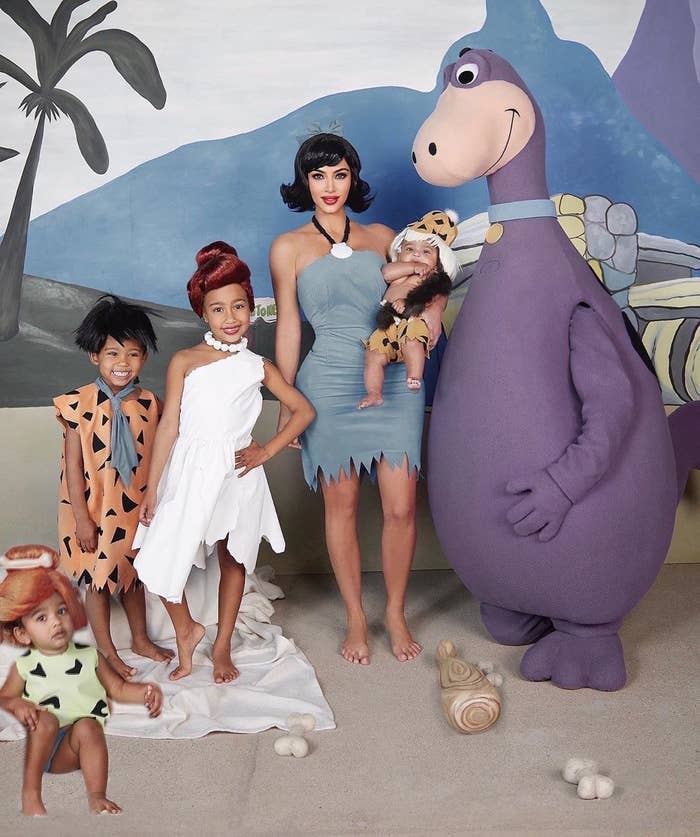 At first I glazed over that fact; I was just so concerned about Chicago's disappearing body. But Kim said flat out that Kanye was in the suit.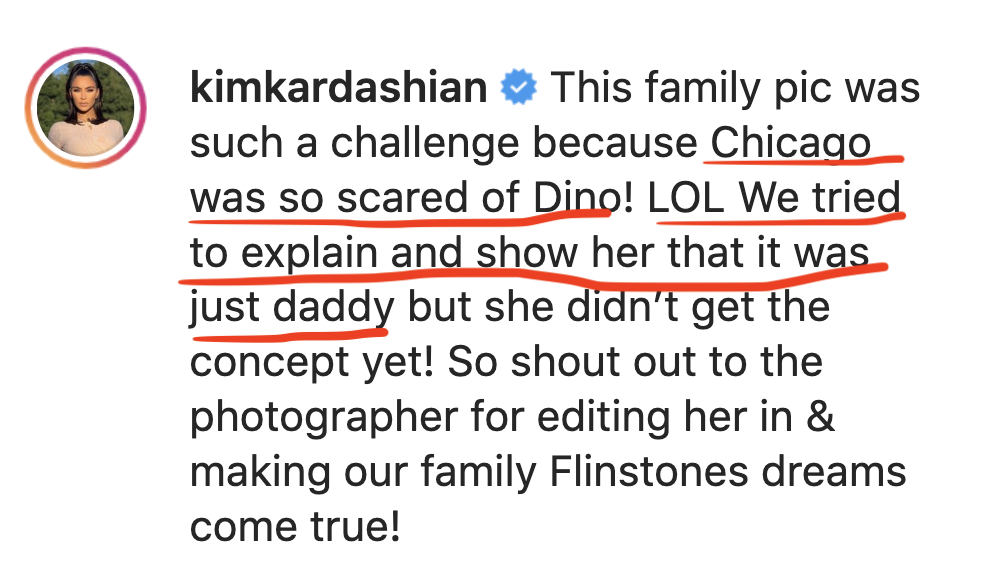 Now let's look at the suit again. I cannot compute the proportions that would allow Kanye to be standing in there.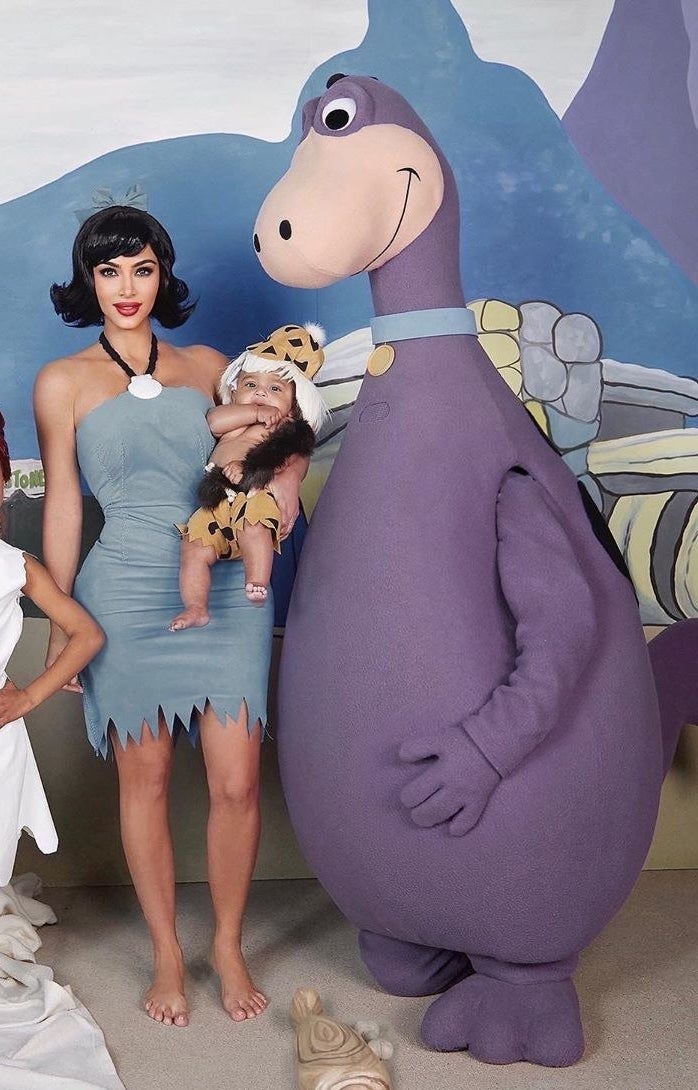 Like, is his head squeezed through Dino's neck? How is he seeing anything? How is he breathing?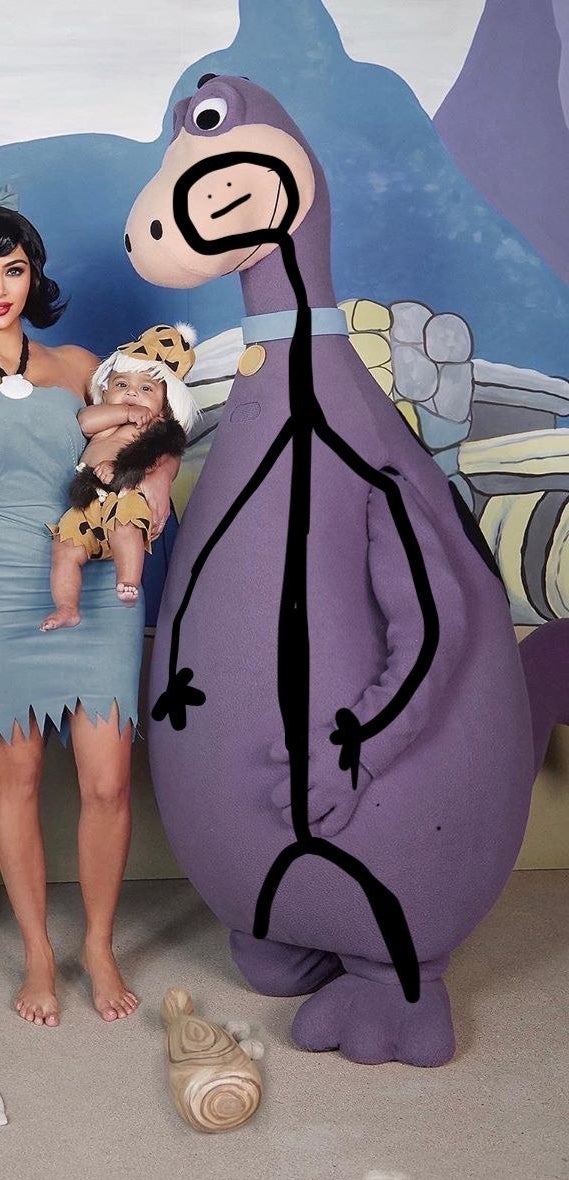 All in all, for every reason above, this is my favorite celebrity Halloween costume. Better luck next year, Chi <3.