It's fair to say that the last few weeks have been eventful for Kristin. She first garnered attention after citing "irreconcilable differences" and "inappropriate marital conduct" as grounds for the split in divorce papers obtained by TMZ.
She was then confronted by speculation that her soon-to-be-ex-husband was hanging out with her former best friend after she posted this photo on Instagram.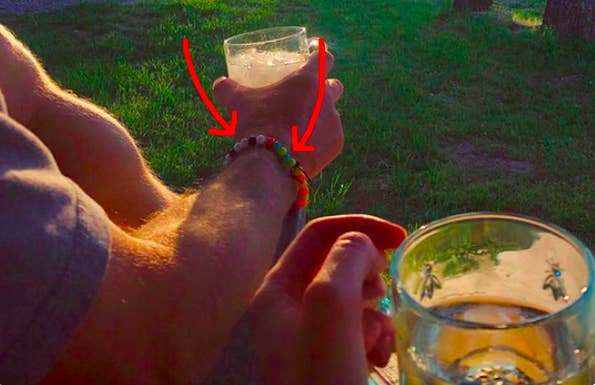 And just last week, Kristin was accused of posting a Mother's Day tribute to herself on Jay's Instagram.
But Kristin has now opened up about how her life has changed since the split, revealing the challenges of handling a very public divorce in the middle of a pandemic.
Speaking to her stylist during an Instagram live over the weekend, Kristin confirmed for the first time that she's moved out of the family's Nashville home and in with her best friend, Justin Anderson.
You might recall that Kristin and Jay actually found themselves stuck in the Bahamas for three weeks with Justin and his fiancé, Scoot, at the beginning of the coronavirus pandemic.
Kristin filed for divorce shortly after they returned home — in fact, she cited the day they got back as the official date of separation in the divorce papers — suggesting she never actually returned to the family home.
"I'm at my friend Justin's house right now," Kristin said. "We've been together for the entire quarantine time — literally from day one."
And it seems that for the time being, Jay and Kristin's kids — Camden, 7, Jaxon, 6, and 4-year-old Saylor — are with her too.
However, Kristin also revealed that keeping them entertained and educated alone during lockdown had been challenging to say the least.
"With my kids, it's like, All right, what should we do today? We've maxed out every creative idea," she said. "I will tell you, the no-school thing is tough. With the boys, Jaxon will not listen to me. He refuses to do work."
"My boys are 7 and 6 so it's not the end of the world if they're not sitting here doing schoolwork every day," she added, "But everyone's going a little stir-crazy because we really can't go anywhere."
Kristin went on to say that the routine she'd perfected over recent years after Jay retired and she started a business has completely changed too.
"I used to wake up at 5am every morning, work out, and then I would get the kids ready for school, take them to school and go to the office," she explained. "I haven't set an alarm since all of this has been going on. It's going to be really hard for me to get back into it."
And Kristin also added that her children seem to have sensed a change in routine as well — in fact, she's been "rotating" which of the three sleeps in her bed each night.
"I don't normally let my kids sleep with me, but I've been rotating my kids for the last week," she said. "It's cute, but those are the moments that will never be the same — we'll never get those back. So in that sense, I've been trying to really enjoy that time with my kids."