The sisters have been locked in bitter arguments since around 2017, when Kourtney began seeing a new therapist who encouraged her to reevaluate her life and priorities.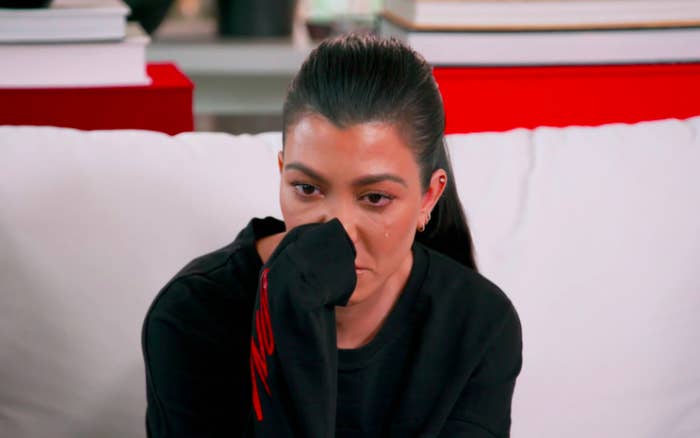 And while we've seen many arguments between the trio over the last few seasons of KUWTK, the latest episode was on a different level.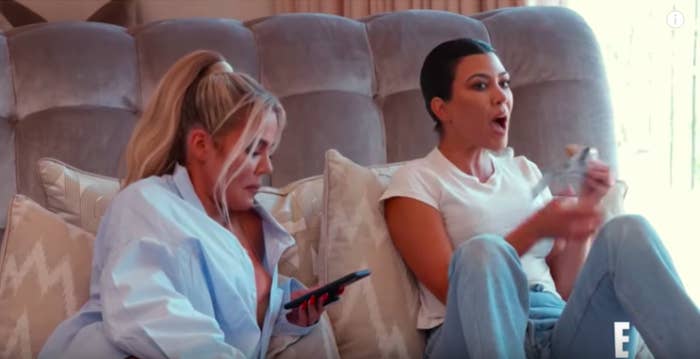 The whole thing started after Kim claimed that she and Khloé have a stronger work ethic than the rest of the sisters. Unsurprisingly, this didn't go down well with Kourtney.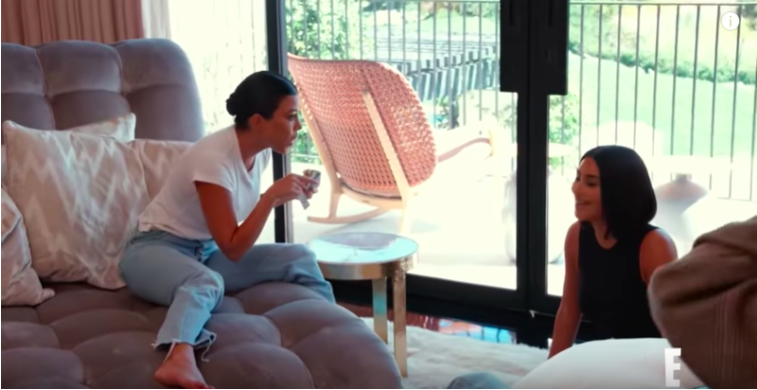 "You act like I don't do shit," she told Kim. "You have this narrative in your mind. I will literally fuck you up if you mention it again. Literally, shut the fuck up! Change the narrative in your mind! I work my fucking ass off."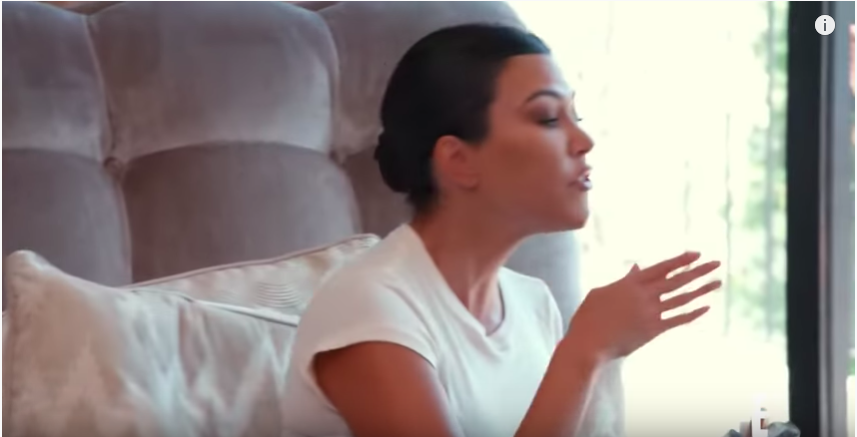 "If I didn't want to work my ass off, and I did want to be a stay-at-home mom, that's fucking fine, you literal fucking cunt," she added before throwing her water bottle and lunging at Kim.
And then the pair got into a full-blown fight — there was punching.
And even slapping across the face.
But after the episode aired, Kourtney took to Twitter and liked a series of fan tweets which revealed that, even though months have passed, tensions between the sisters are still running incredibly high.
She firstly liked this tweet, which described Khloé and Kim as "passive aggressive bullies".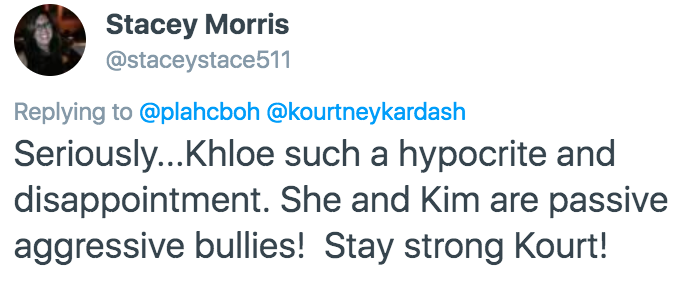 Kourtney also liked this tweet from a fan telling her they hate to see how she's being treated before questioning why Kim and Khloé don't seem to understand her "wants and needs and expectations".

She also liked this one which said the fight was "so not worth watching".

And this one describing her as a positive example of motherhood.

Kourtney liked several tweets that referenced Kim's now-infamous comment about her being the "least interesting" family member to look at.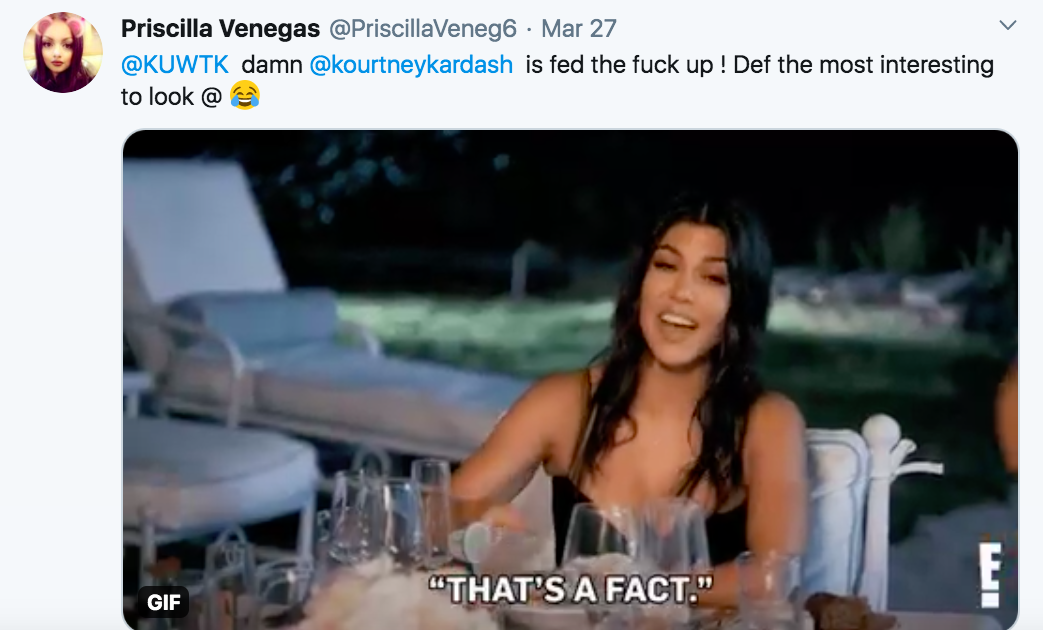 As well as a couple of others where fans praised her decision to stand up to her sisters and take a step back from the show.


And after Kourtney tweeted to hint that she'd quit the show once and for all...
She liked this tweet saying the decision would be "great" for her mental health.

And this one calling for a Kourtney spin-off series.

It's unclear whether Kourtney's tweet about quitting the show referred to her decision in November to scale back her filming hours, or whether she's since quit completely.
But either way, it doesn't look like this feud will be resolved on- or off-screen any time soon.
Keeping Up With the Kardashians airs on Thursdays at 8pm ET/PT on E!