It's been almost a year and a half since Taylor Swift released her record-breaking, iconic, legendary sixth album, Reputation, and it's fair to say her stans are ready for new music.
Until Reputation, Taylor's album cycle was predictable. She'd release the first single of a new era in the summer, and the album would come the following October or November.
Now that the cycle has been broken, we're totally unable to predict when Taylor will release new music, and several clues point to the possibility that it'll be coming earlier than expected.
So when Taylor started posting cryptic photos on Instagram a whole six months before a new lead single usually drops, fans immediately descended into a theorising frenzy.
Here are all the ways fans have been theorising about TS7, from release dates to album themes...
1.
First of all, there's speculation that the photos Taylor has been posting over the last few days are counting down to some kind of announcement or important release date.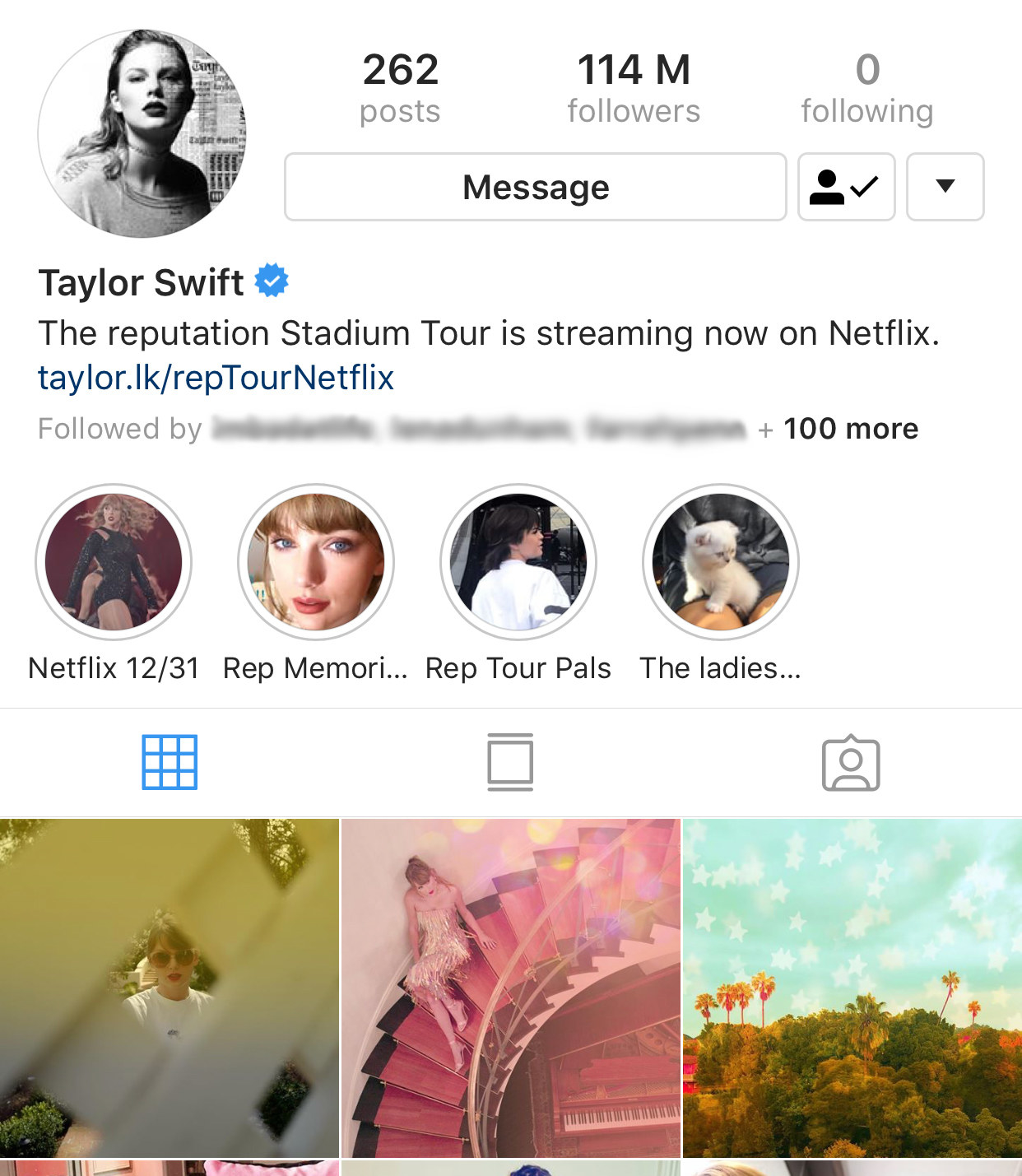 On Sunday, she posted this photo of seven palm trees, and captioned it with seven palm tree emojis.

Then she posted this pre-Oscars party photo of herself sitting on the sixth step of a staircase.
And a third picture — posted the following day — showed Taylor photographed through one of five holes in a fence.
2.
All of this actually validates theories fans have had for a while about Taylor's seventh album.
The caption read "let the games BEGIN", which could easily be written off as a reference to the first song on Reputation.

3.
There have also been a lot of theories about important dates throughout this year based on the mysterious stamps that appear on the 13th day of only a few months in Taylor's official 2019 calendar.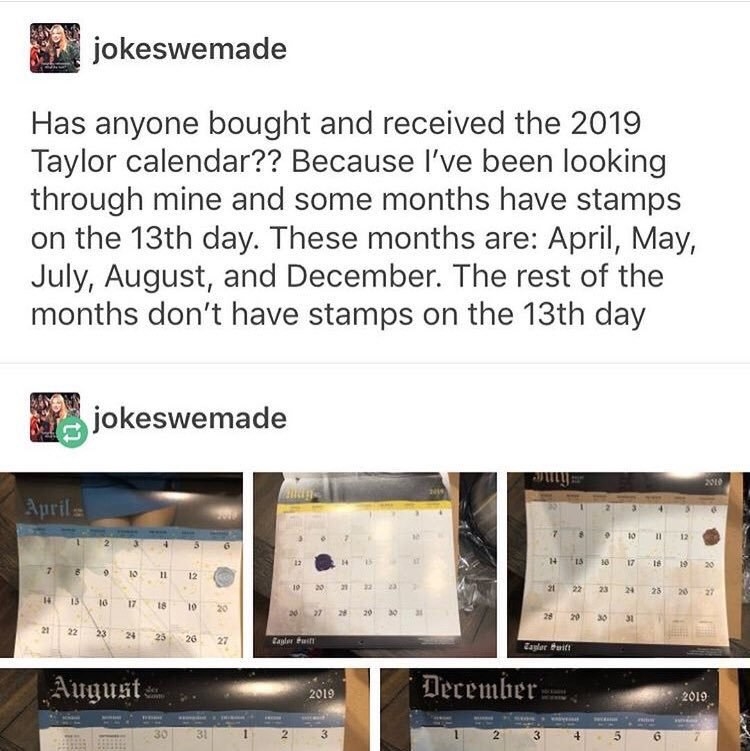 Oh, and there's a flower marking the second day in March. That just so happens to be when the "countdown" is due to end.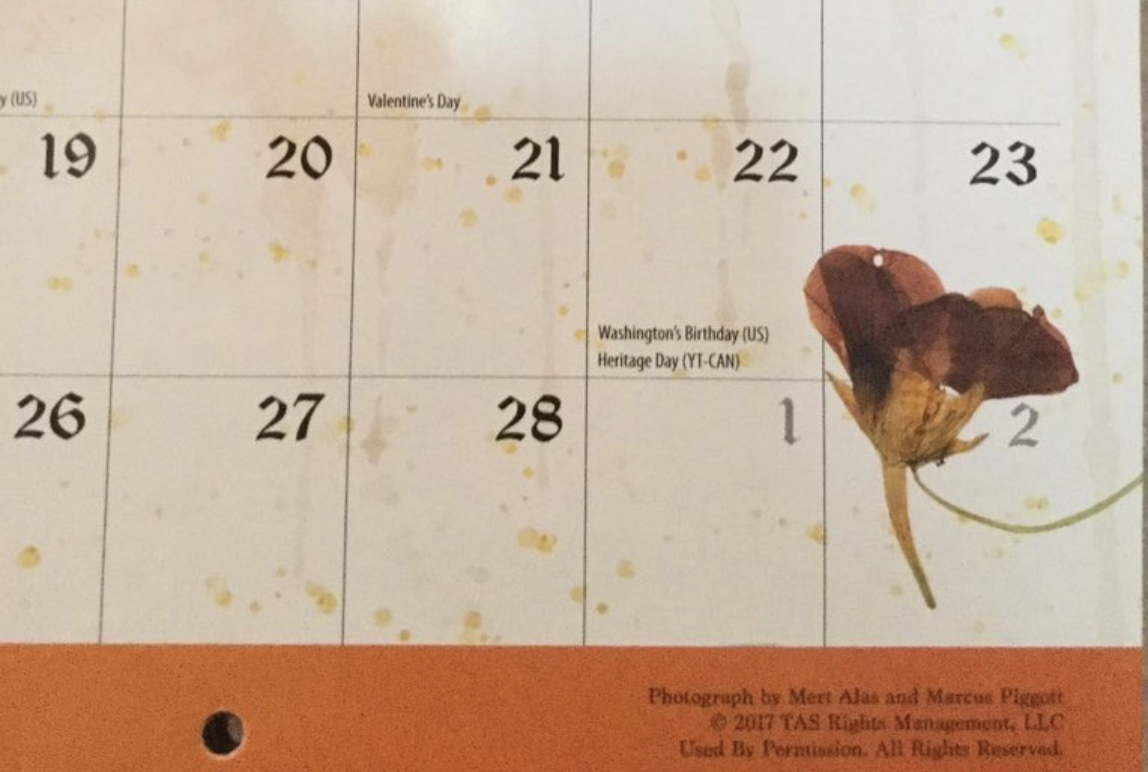 4.
The palm tree photo has brought about its very own theory that fans think Taylor hinted at throughout the the entirety of the Reputation era.
One fan went so far as to look up the significance of the tree, and it turns out they symbolise "triumph, peace, and eternal life".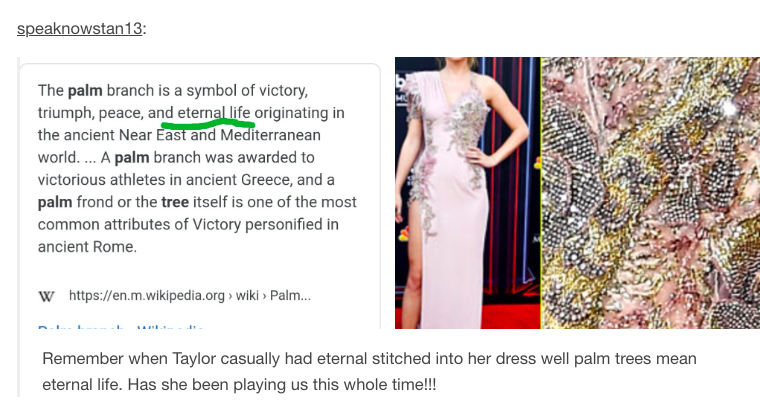 At the time, fans began to theorise that it was a reference to new music, even going so far as to speculate that her seventh album would be called Eternal. The significance of the palm trees may not be such a reach after all...
5.
Another theory goes way back to something fans speculated about before Reputation was even released, all because of the "Look What You Made Me Do" video.
You may remember that the end of the "LWYMMD" video featured a lineup of fourteen Taylors past and present, and behind them — standing on the sawed-off wing of a jet plane — was a Taylor we'd never seen before.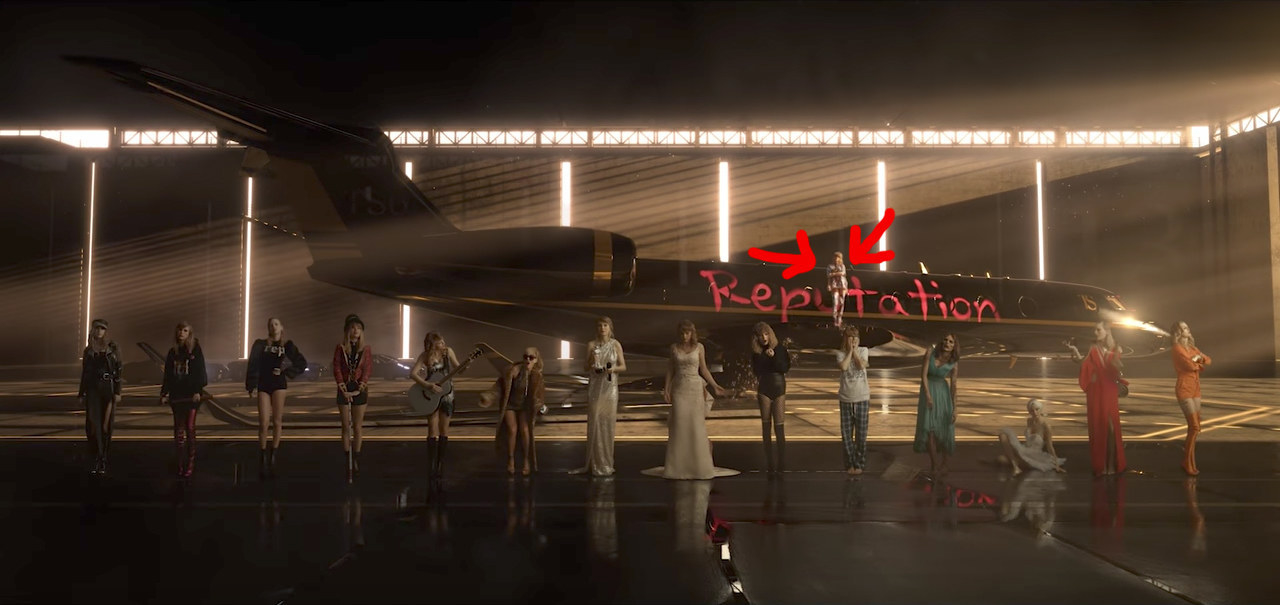 Well, if you brighten the image, the tail of the plane at the end of the video reads "TS6". This could easily just be a reference to Reputation, but some fans have another theory.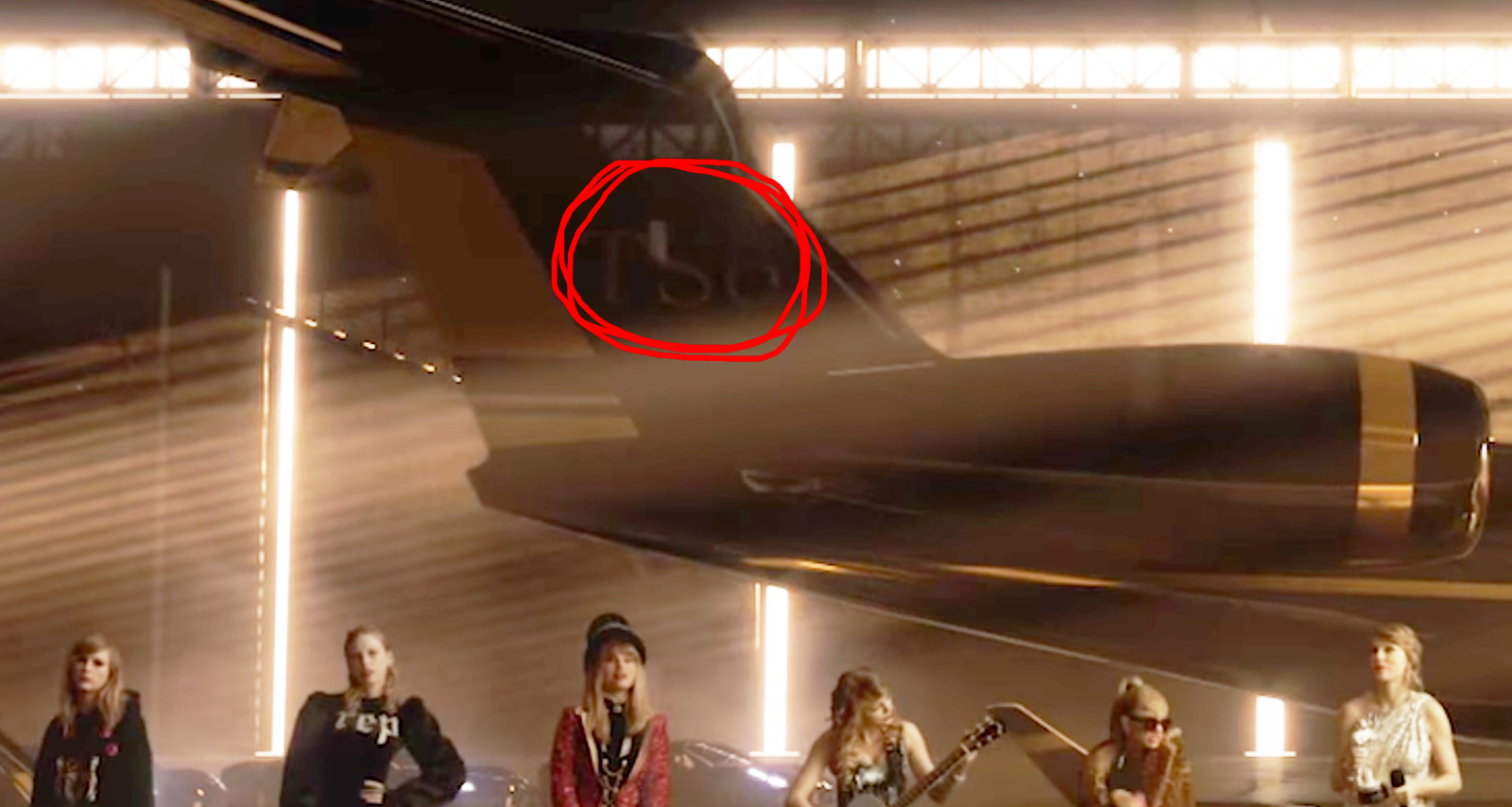 And what's all over the outfit the mysterious plane Taylor is wearing? Palm trees.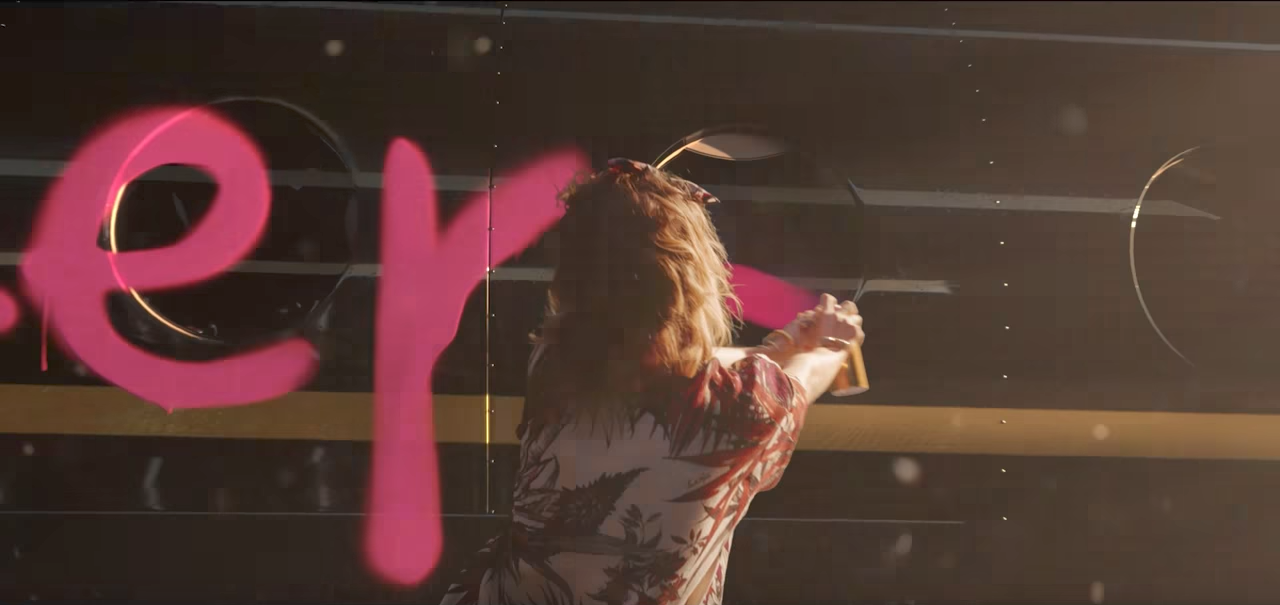 We know the palm tree look is significant, because Taylor stepped out in an outfit made of the same material on World Snake Day last year — which just so happened to be the day before she was papped leaving that recording studio.
6.
There's been some unusual activity on Taylor's YouTube channel, leading fans to believe there's something hidden there waiting to be released.
When you search Taylor's username on YouTube, an overview shows that there are 245 videos uploaded to the channel. But when you count them manually, only 243 appear.
While it's super fun to theorise, it's fair to say that us Taylor Swift stans don't have a great track record when it comes to interpreting hints about her new albums.
But I guess we'll just have to wait and see what TS7 brings.