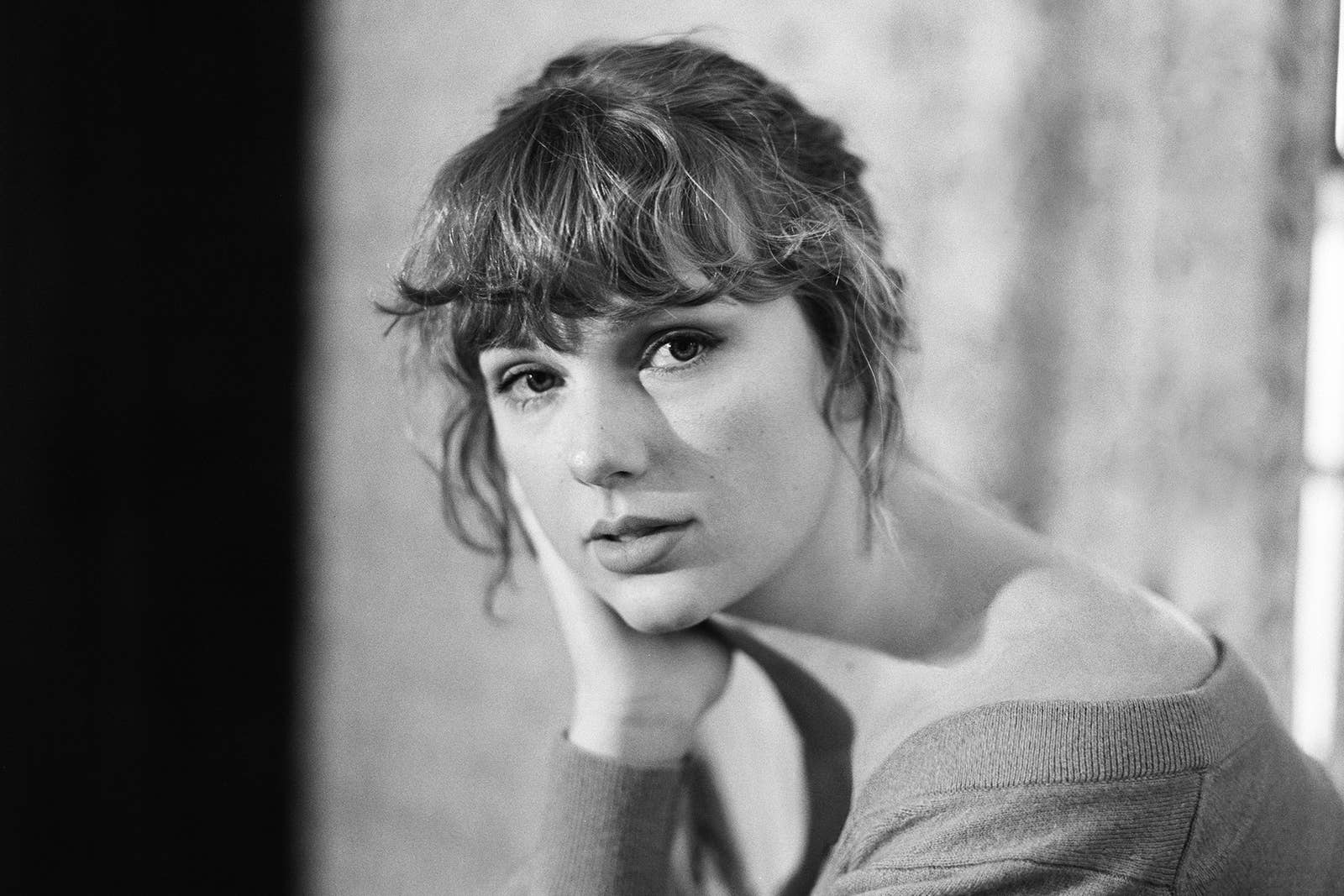 When pop superstar Taylor Swift released her eighth album, Folklore, in July of this year, it was a sign that everything had changed.
The album was released at midnight on July 24, only 16 hours after Swift announced its existence to the world in a statement on social media. It was a complete deviation from her usual strategic album releases, which for years were meticulously planned to the tiniest detail in order to maximise sales, build hype, and ensure her music's eligibility for all major awards ceremonies. With Folklore, Swift completely turned the tables on her fans, who had become so attuned to the pattern of her behaviour leading up to a new album release that they predicted her seventh was coming six months in advance based on a single Instagram photo and some palm tree emojis.
More important, though, was the music. Made largely in collaboration with the National's Aaron Dessner, and featuring a cameo from Bon Iver's Justin Vernon, Folklore signified yet another sonic reinvention for Swift: It was worlds away from the synth-pop of 1989 and Reputation, softer and more experimental than the country of Fearless and Speak Now, and was categorised as "alternative" on iTunes. But perhaps most unexpectedly for those well versed in Swift's discography was the fact that relatively few of the songs on Folklore seemed, at least on the surface, to actually be about her.
It was a decision, she explained in an interview with Apple Music this week, made consciously for the sake of her own mental wellbeing. "There was a point I got to as a writer who only wrote very diaristic songs, that I felt it was unsustainable for my future moving forward," Swift told host Zane Lowe of her music pre-Folklore. "It felt like too hot of a microscope. On my bad days, I would feel like I was loading a cannon of clickbait, when that's not what I want for my life."
And so, Swift explained, she threw out her own self-written music-making rulebook and decided to embark on something completely different. She invented brand-new characters and mapped out the "mythological American town" where they lived; she took inspiration from her own experiences and emotions, but used them to create something detached from her personal life and public persona. In short, Swift allowed herself the freedom to become someone else, and it worked: Folklore became the first album of 2020 to sell more than a million copies in the US, has topped several Best of 2020 lists, and last month earned a nomination for Album of the Year at the Grammys.
If that newfound creative freedom was given an outlet in Folklore, Swift has somehow eclipsed it on Evermore. The music on Folklore's "sister record" is not only a continuation of that artistic liberty, but the product of Swift realising that people wouldn't be mad at her for exploring it. The worlds built on Evermore are even more fully formed and less expected — listening to it for the first time felt like riding an unfamiliar roller-coaster, one that makes you cry and laugh and gasp when Swift, whom you've known since she was 16, describes the protagonist of her own song as "fucked in the head." When it ends, it's the sudden recognition that you've just spent an hour with a masterful storyteller in a world where the feelings are familiar but still exist entirely, blessedly, separate from reality. It's not only Swift's freedom — it's ours, too. It's her best work yet.
When Swift first began writing and releasing music under Big Machine Records, she was a 16-year-old unknown singing about being overlooked in the hallways by her high school crushes and the irreplaceable magic of friendships made at 15. By the time she turned 20, however, her relative anonymity had evaporated. She won her first Grammy for Album of the Year at 19, and was topping charts and performing in arenas all over the world. She'd also experienced the whirlwind of her first public relationship — and subsequent public breakup — with Joe Jonas, one of the Disney Channel's most beloved teen heartthrobs. Life, for Swift, had completely changed, and so she did what any teenager with a guitar and an ability to write songs as good as hers would do: She sang about it.
For the next decade, Swift poured her most personal and painful moments into her music. Yes, she wrote about romance and breakups, but also about her anxiety over growing older, the downfalls of fame, and, of course, a multitude of very public disputes with her fellow celebrities. While she never explicitly stated who or what her songs were about, theories were encouraged with coded messages hidden in the lyric booklets of her first five albums. It was a tradition she broke in 2017 with the release of Reputation, but speculation over the subject of her lyrics continued, perhaps as a natural consequence of her step back from public life in the year prior to its release. After all, everyone was dying to know what she had to say about Kimye.
While she made the conscious decision not to engage in such speculation, the intensely diaristic nature of her songwriting continued — literally, in the case of 2019's Lover, which was released alongside four deluxe editions containing scans of her personal diary entries from the time she was 16. "I felt like fans needed to hear a stripped-from-the-headlines account of my life," Swift said of her pre-Folklore catalog during a conversation with Jack Antonoff and Aaron Dessner in her 2020 Disney Plus film, The Long Pond Studio Sessions. She admitted the cycle ended up being "a bit confining."
Folklore, Swift explained during her Apple Music interview, felt like "a breakthrough moment." She wrote less about herself and more about the experiences of others, both fictional (as in what she dubbed the Teenage Love Triangle of "Cardigan," "Betty," and "August") and not ("The Last Great American Dynasty" and "Epiphany"). The album didn't just symbolise a departure from her usual autobiographical songwriting style or a whole new world of creative freedom for a woman who's been writing music for over half her life; it also came with the realisation that her audience was ready to embrace something completely different.
"I felt like there would be a point in my life where I could no longer [write such autobiographical songs] and still maintain a place of good mental and emotional health," Swift said. "So, what I felt after we put out Folklore was like, 'Oh, wow, people are into this too? This thing that feels really good for my life and feels really good for my creativity? It feels really good for them too? Oh my god!'"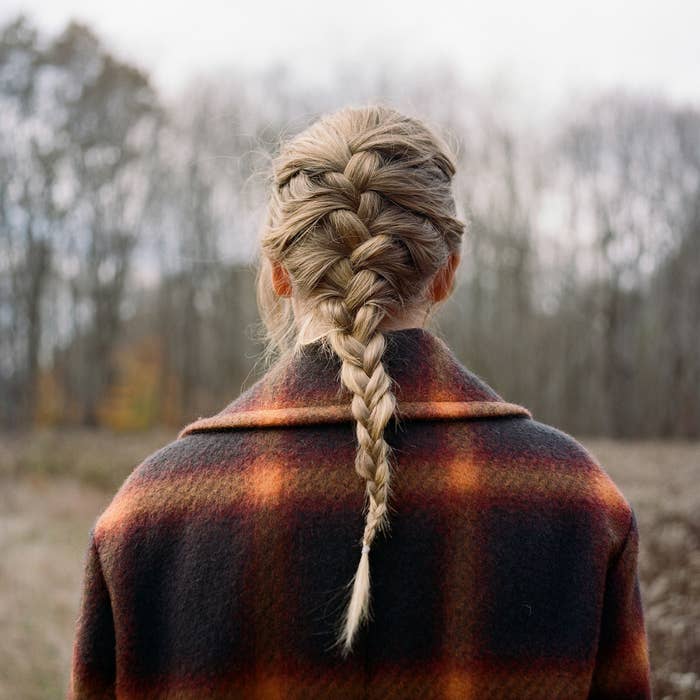 Perhaps it should have been less surprising than it was, then, that Folklore ended up paving the way for a companion record. On Dec. 10, Swift logged on to Twitter with yet another unexpected announcement: Her ninth album, Evermore, would be released at midnight, a collection of songs written in the four and a half months since the release of Folklore. "I've never done this before," she said, referring to her usual habit of treating albums as standalone eras, but also inadvertently describing everything she's done this year. "I loved the ways you welcomed the dreamscapes and tragedies and epic tales of love lost and found into your lives," she told her fans. "So I just kept writing them."
It's been a week since Evermore dropped into our laps out of the blue, and I'm hesitantly coming to terms with the fact — Red, please look away now — that it may be the best work of Swift's career. If Folklore felt like an experimental exploration of a newfound creative freedom, Evermore feels like she grabbed that freedom, multiplied it by thousands, and ran — probably through some kind of autumnal wheatfield or enchanted forest — no longer confined by an apparent obligation to share her most personal moments, and equally unhindered by the apprehension that often comes with trying something completely new.
It's so evident, in the experience of listening to Evermore, that that feeling of freedom ends up reflected onto the listener. The album provides the all-encompassing escapism of diving into fictional worlds, offering up the fully realised and heart-wrenching tale of a rejected proposal in "Champagne Problems," and a love story doomed by flightier ambitions and told from opposite perspectives in "'Tis The Damn Season" and "Dorothea." A personal favourite, "Cowboy Like Me," brings to the table a more mature rendition of Swift's classic country twang and introduces two characters who, in her own words, "fall in love while hanging out at fancy resorts trying to score rich romantic beneficiaries." Evermore's fifth track — traditionally the most emotionally devastating on a Swift album — is, for the first time ever, not about Swift's own personal pain at all, but is instead inspired by the relationship at the centre of Daphne du Maurier's Rebecca. There's even a collaboration with Haim that's about infidelity, Olive Garden, and covering up a murder.
When music offers the opportunity to disappear into fully conceptualised fictional worlds, it becomes infinitely less interesting to decipher which famous frenemy or overplayed feud we can find in its lyrics. While it may have been hidden beneath layers of metaphor and poetic language, those willing to take the time to get analytical could find more than one song on Folklore detailing Swift's dispute with her old record label and battle for the rights to her masters ("My Tears Ricochet," the most heart-shattering breakup song in her entire discography, and "Mad Woman"); more still about her happiness in her relationship with boyfriend Joe Alwyn ("Invisible String") and the anxiety that comes with allowing herself to accept that happiness ("Peace"). Other tracks grappled with the realities of being an entertainer during a year in which standing in front of a crowd became impossible ("Mirrorball"), or the age-old idea that maybe it's time to escape that life altogether ("The Lakes").
On Evermore, the songs that draw from Swift's own experiences are fewer still, and seem less current and more reflective of times past. In "Marjorie," she memorialises her maternal grandmother, Marjorie Finlay, an opera singer who died in 2003, before Swift signed her first record deal. In the album's titular track, "Evermore," she reflects on her notoriously nasty 2016, framing it not as entirely unrelatable he-said, she-said tabloid fodder, but rather lessons learned from a past period of declining mental health. "I had a feeling so peculiar / This pain wouldn't be for evermore," she sings at the song's conclusion — a comforting message for many living through the nightmare that has been 2020.
Perhaps the most classically Swiftian song on both albums, in the sense that it gives a cheeky glimpse into her mindset regarding her public persona, her past controversies, and her current relationship, is "Long Story Short" — only this time, she takes a new tack. Over Evermore's poppiest beat, Swift finally brings the narrative (the one she never asked to be a part of) to its long-awaited conclusion: "Long story short, it was a bad time," she sings with a hint of amusement in her tone. "Long story short, I survived." And so the only song that looked like it might offer tabloids the "cannon of clickbait" they once expected from a new Swift album instead provides, loud and clear, the encompassing message of both Folklore and Evermore: She's not going to do that any more.
It couldn't be more refreshing for fans of Swift, and it also couldn't be more welcome. The songs on both Folklore and Evermore allow us to escape into stories completely separate not only from our own lives, but also the lives of the people we are so used to reading about in headlines — and, in a year where we are in large part experiencing unprecedented degrees of confinement, isolation, and a dwindling tolerance for unrelatable celebrity nonsense, that escape is exactly what we all needed.