In a completely unprecedented* turn of events, Taylor Swift revealed her brand-new cover of Entertainment Weekly yesterday, in which she did a real-life interview for the first time in like...ever.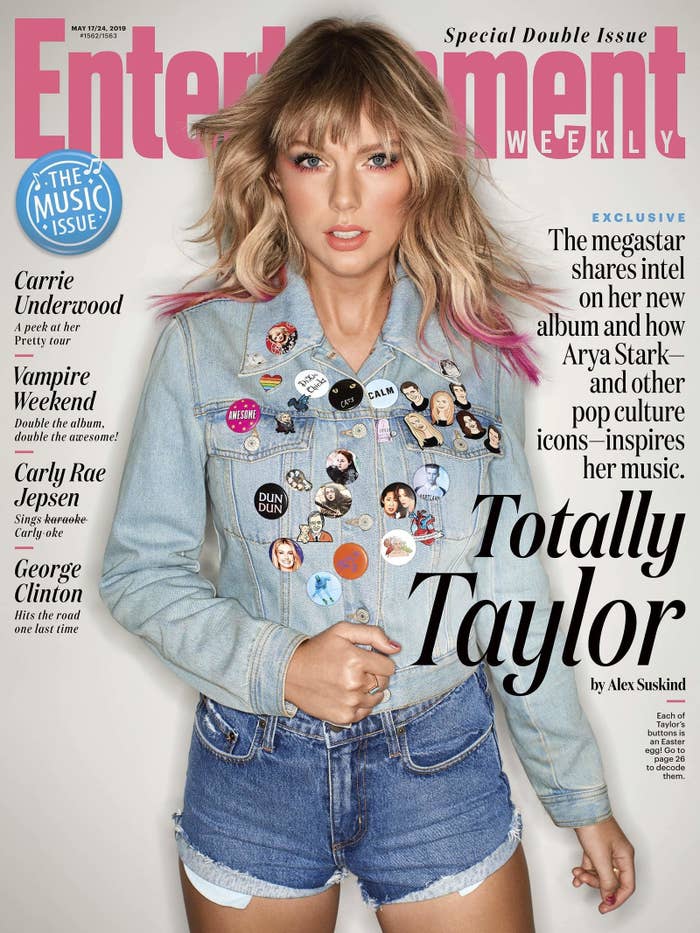 *OK, so it's not unprecedented at all but it's been a WHILE since Taylor sat down for an interview, and I'm freaking out.
In the interview, Taylor opened up about her still-unnamed seventh album, and we got more information than ever before. Here's what we learned...
1.
The palm tree photo that caused fans to go into new-music-theory overdrive was actually posted the day Taylor put the finishing touches on the album.
2.
She admitted she's been planting Easter eggs about this upcoming album since at least May last year.
3.
The album consists of more songs than any of Taylor's previous albums, and, yes, I'm freaking out about that.
4.
It also features a combination of old and new collaborators.
5.
Taylor said the album spans an "emotional spectrum" and includes both joyful and "really, really, really, really sad songs".
6.
In an accompanying video all about her love of Easter eggs, Taylor confirmed a popular fan theory about the wax seals that appear on the 13th day of certain months in her official 2019 calendar.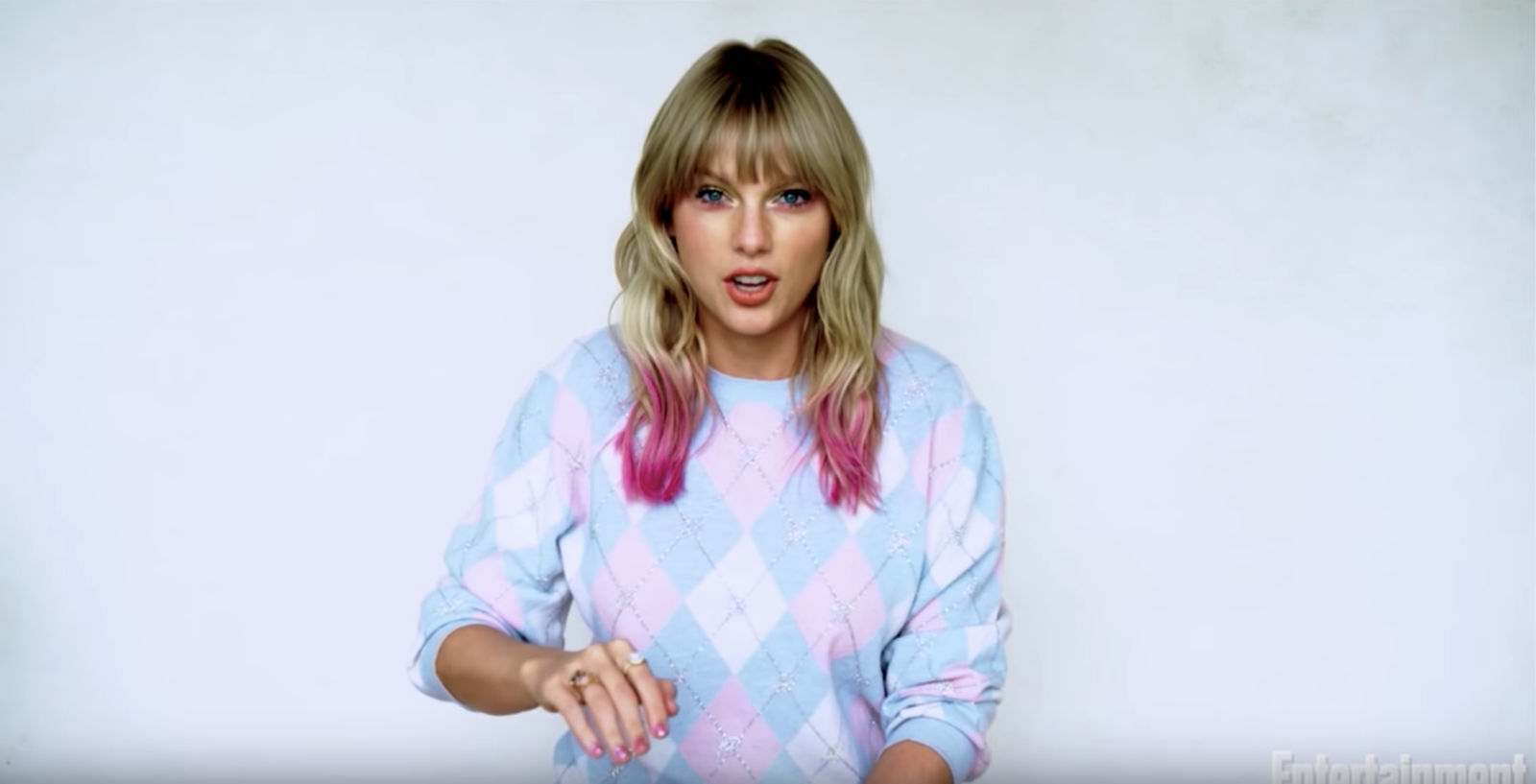 7.
And the magazine cover declares that, of course, each of the pins Taylor is wearing on her jacket is an Easter egg. (There are 29 of them in total, which I'm sure means something too.)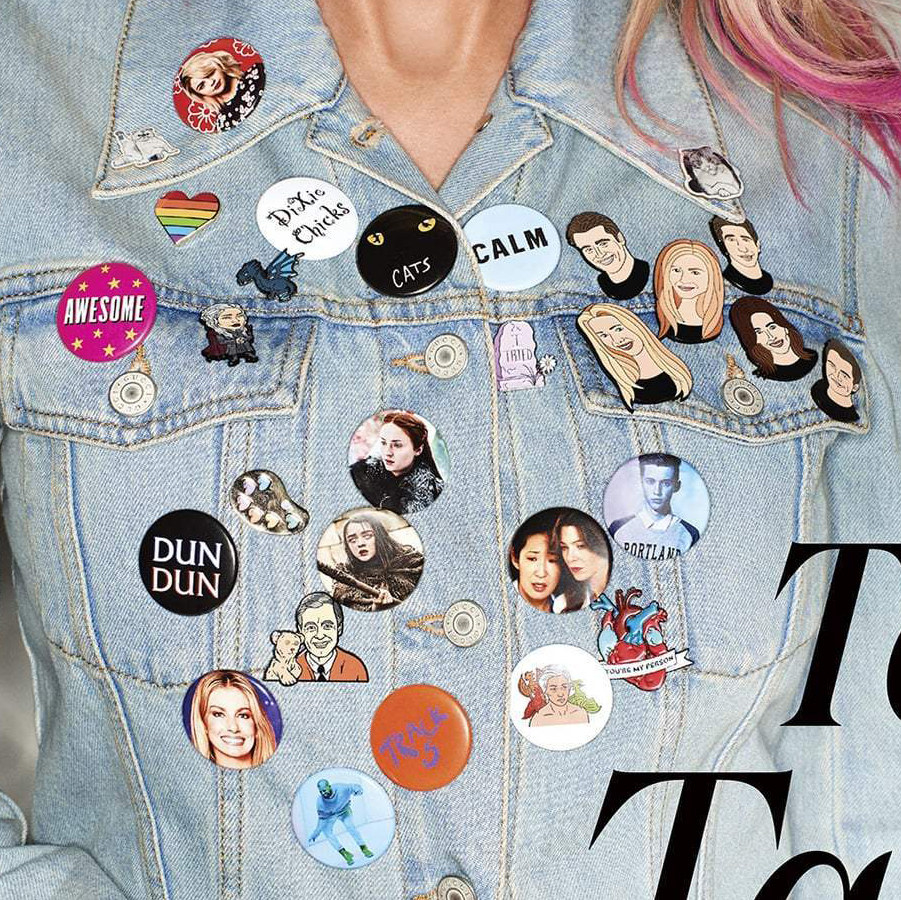 8.
Taylor liked a bunch of Tumblr posts about the pins, including the rainbow heart, the reference to "Me", and the seemingly random Mister Rogers pin.
9.
The pin featuring Selena is particularly interesting, since the photo was taken on a day Selena said in an interview that she'd collaborate with Taylor "any time, any place".
10.
Fans are also focusing on the "track 5" badge, which is very reminiscent of a piece of graffiti that shows up in the music video for "Delicate".
11.
Oh, and there's also a theory that the Drake pin is hinting not at a collaboration, but at the possibility of a double-sided album like Scorpion.