In an Instagram live conversation with her therapist over the weekend, Pink opened up about her relationship with husband of 14 years Carey Hart, admitting that couples therapy is the "only reason" they're still together.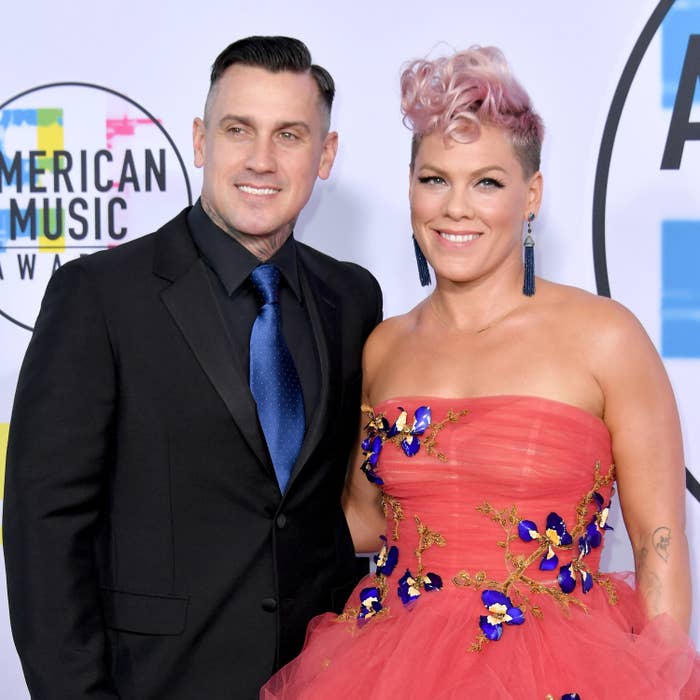 The couple had rocky beginnings, originally separating in 2003, getting married in 2006, separating again in 2008, and confirming they were back together in 2010.
Well, now Pink has revealed that she and Carey work through their differences in couples therapy, although she did admit she gets "a lot of shit" when she tells people about it.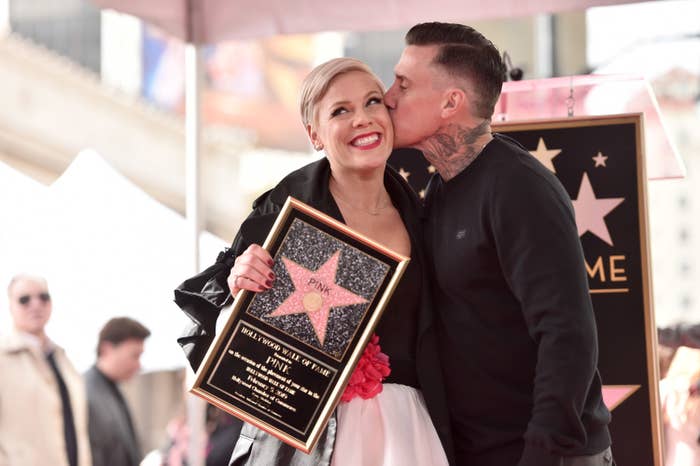 "It's the only reason that we're still together," she said during an Instagram live. "I think partners, after a long time — I can't say it's a man and woman thing, I think it's a partner thing, a spouse thing — you just speak two different languages."
She went on to recall a moment during a therapy session where she was complaining that Carey wasn't "hearing her emotionally".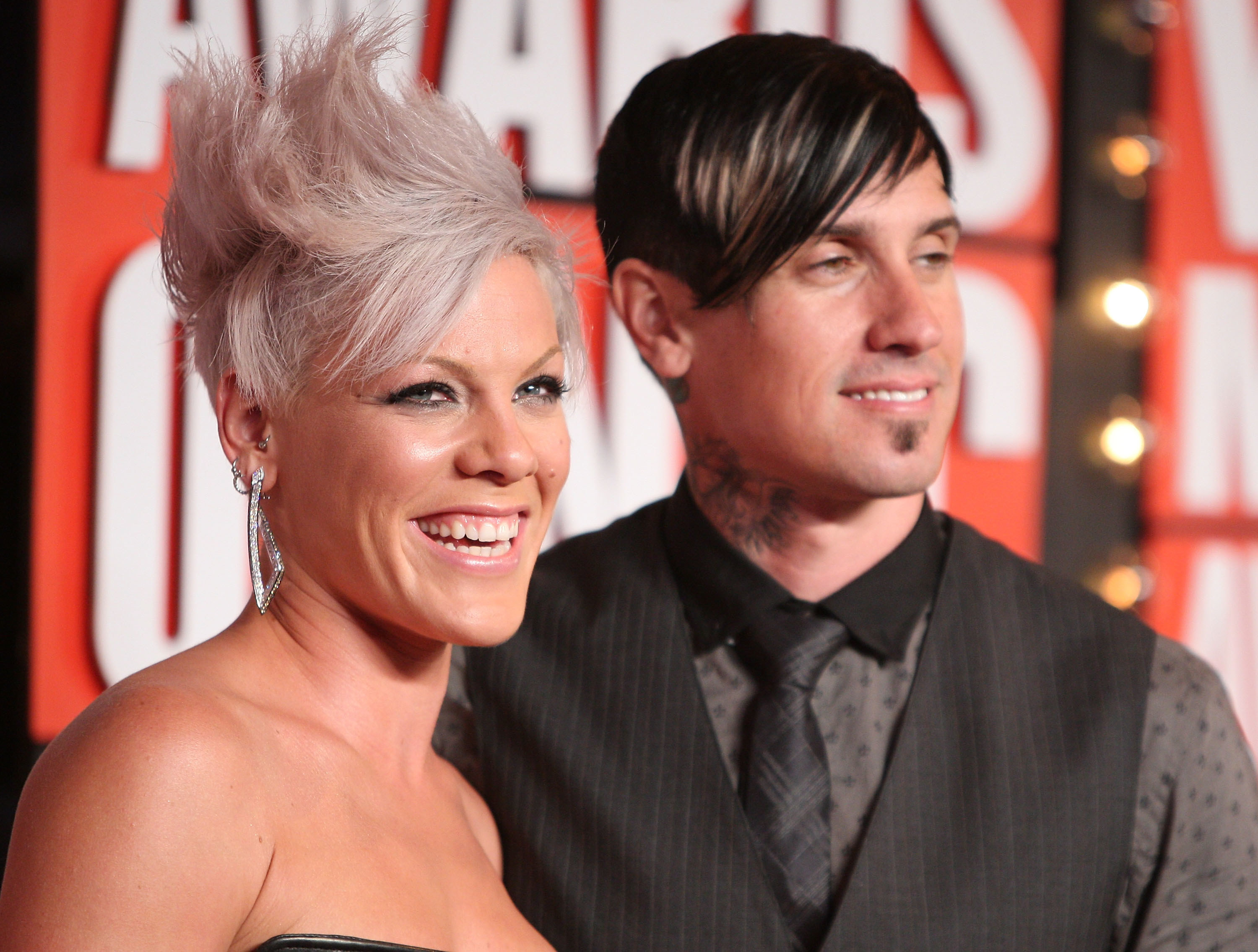 "In that moment I realised that I was a little bit full of shit," Pink said. "I was the one here that was just talking and there have been many of those times."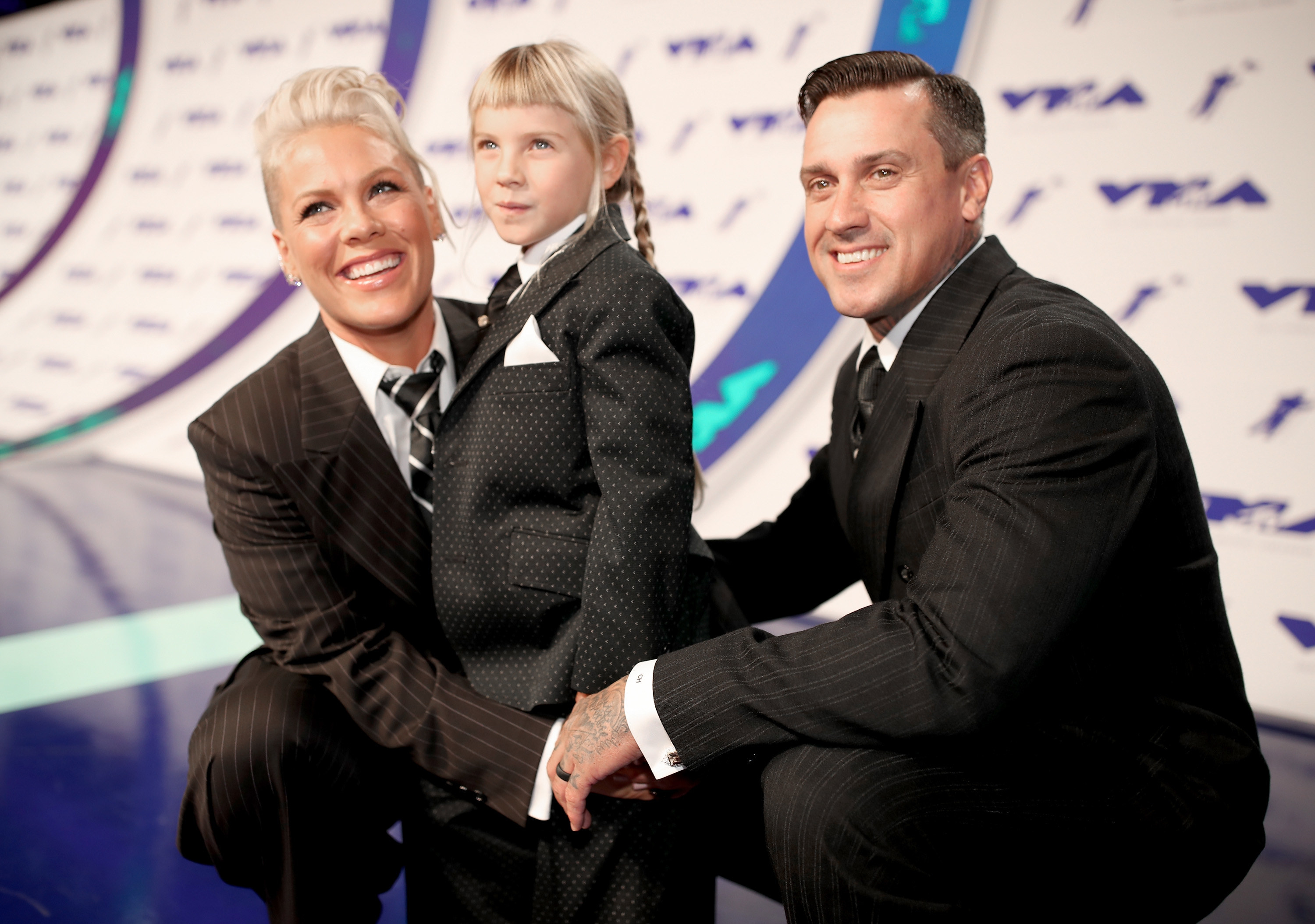 On the couples' 14th wedding anniversary this past January, Pink posted a tribute to Carey on Instagram, saying their relationship "isn't perfect, but I'm grateful it's ours".