Miley Cyrus Just Posted A Cryptic Message About Love After Her Breakups From Liam Hemsworth And Kaitlynn Carter
"Reminds me of someone."
It's safe to say Miley Cyrus has had a turbulent couple of months.
Her split from her husband Liam Hemsworth was made public in mid-August, after which Miley embarked on a rumoured relationship with Brody Jenner's ex-wife Kaitlynn Carter.
They went on a fancy trip to Italy together and sent weed bouquets to Kaitlynn's ex for his birthday, but the reported relationship apparently ended just over a month later.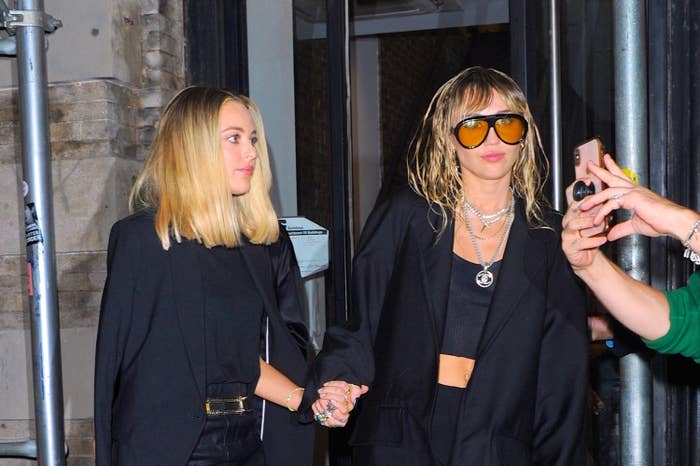 Since then, Miley seems to have been living her best life on vacation, posting plenty of Instagrams with captions about ~saying goodbye~ and ~enjoying the climb~.
And on Sunday, she posted a photo of herself and her dogs on her Instagram story, alongside a cryptic message about unconditional love.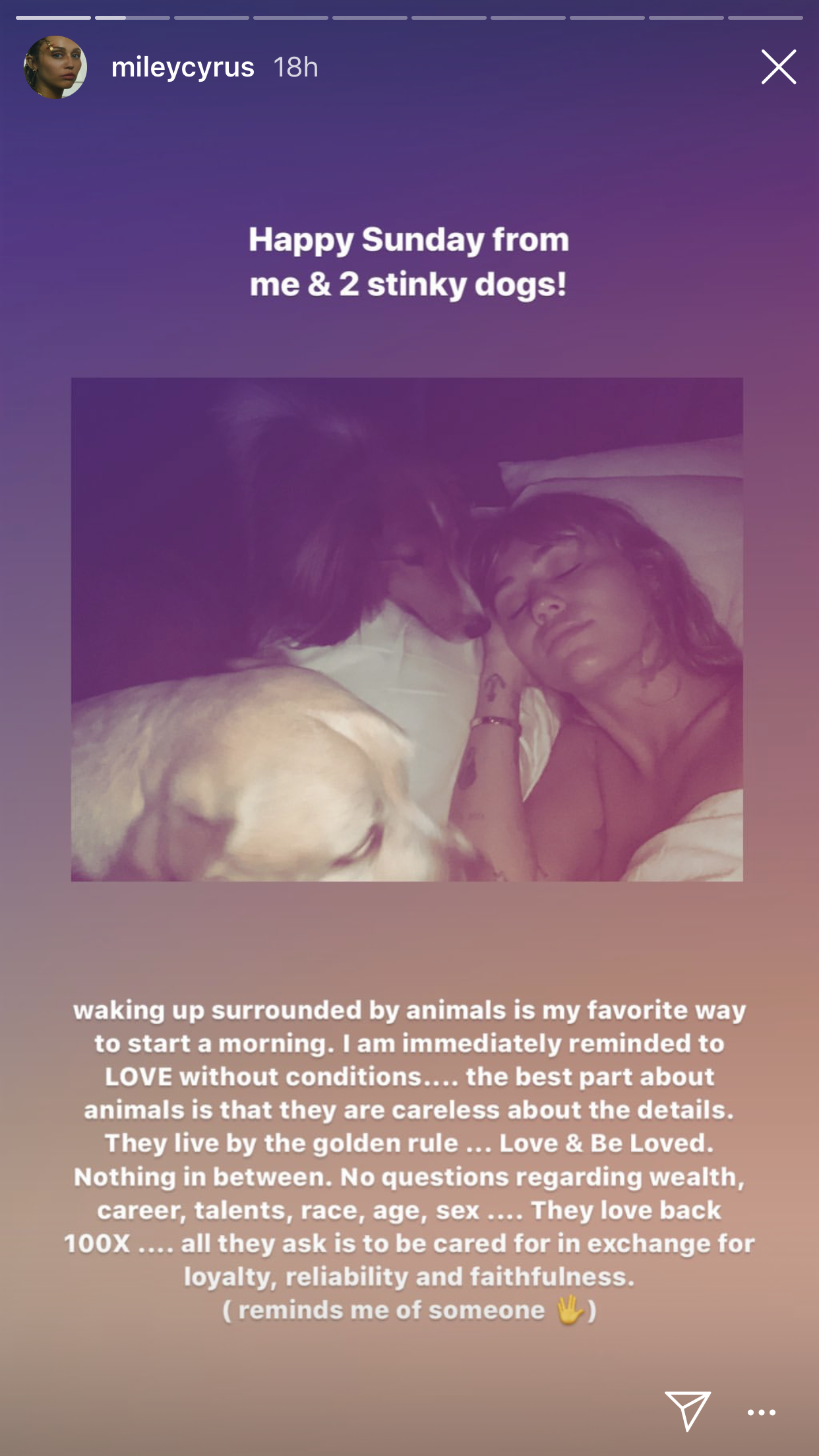 "The best part about animals is that they are careless about the details," Miley wrote. "All they ask is to be cared for in exchange for loyalty, reliability and faithfulness."
She ended the post with: "(reminds me of someone)".
But at least we know Miley is happy with her puppies. 💗