Megan Fox Put Her Ex Brian Austin Green On Blast For Sharing A Photo Of Their Son On Instagram
"You're so intoxicated with feeding the pervasive narrative that I'm an absent mother."
Megan Fox put her ex-husband Brian Austin Green on blast in an Instagram comment this weekend after he shared a photo of their 4-year-old son, Journey, on the platform.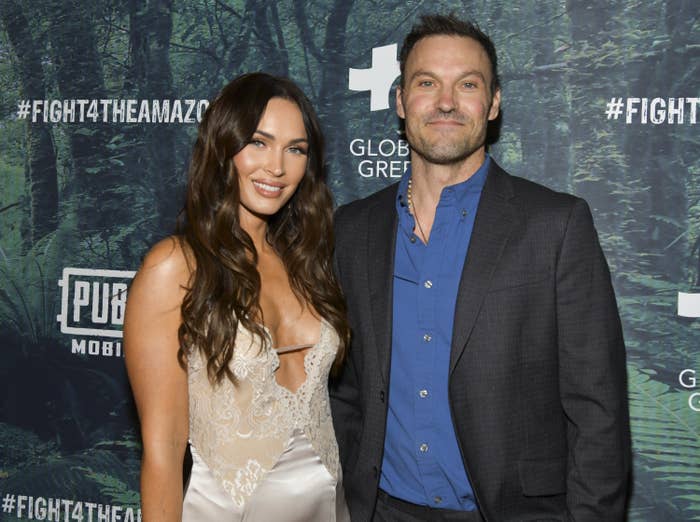 The photo, which has since been deleted, showed Green and his son dressed up for Halloween.
But it's safe to say Fox, who also shares 8-year-old Noah and 6-year-old Bodhi with Green, wasn't too happy with the post.
"Why does Journey have to be in this picture?" Fox wrote in a comment. "It's not hard to crop them out. Or choose photos that they aren't in."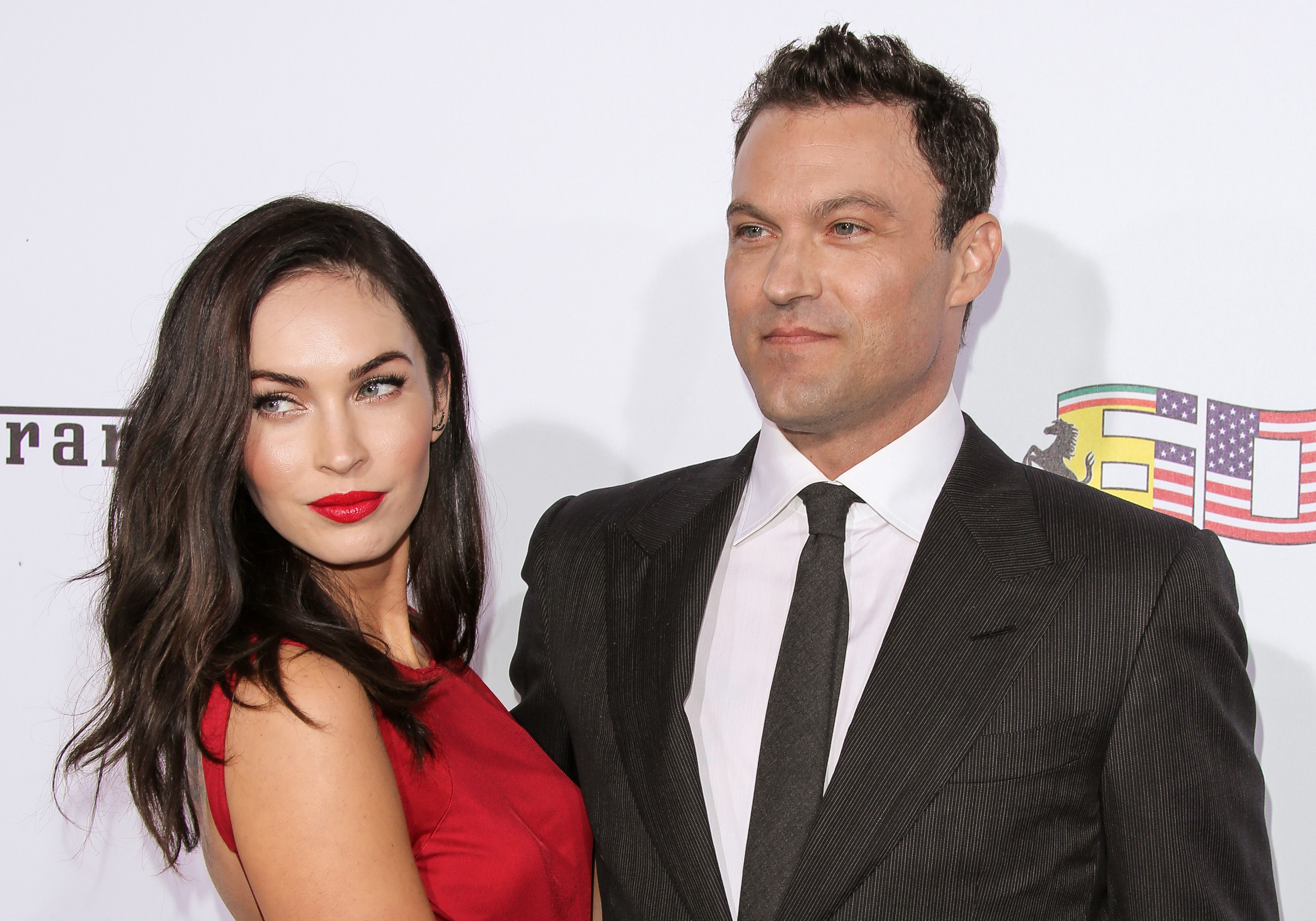 "I had a great Halloween with them yesterday, and yet notice how absent they are from my social media," she went on.
"I know you love your kids," Fox continued. "But I don't know why you can't stop using them to posture via Instagram."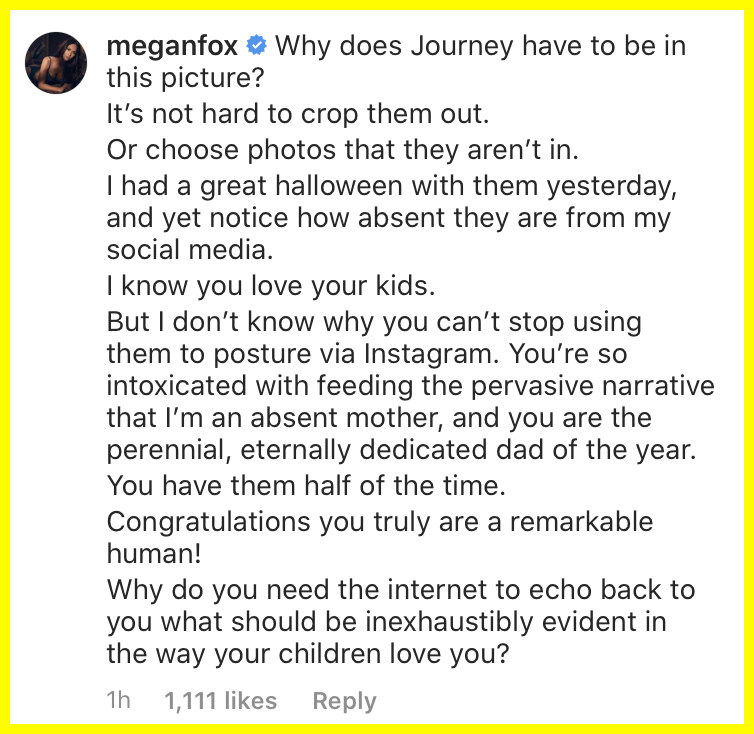 Green has since deleted and re-uploaded the same photo, this time with Journey cropped out.
This isn't the first time the ex-couple have gone toe-to-toe on Instagram — back in August, Green threw some major shade after Fox posted this photo of herself with her new boyfriend, Machine Gun Kelly.
Green announced back in May that he and Fox had separated, confirming that they had already spent "several months" apart.