It all started back in May, when Brian posted a picture of a butterfly on Instagram with a very cryptic caption hinting that Megan had left him. Around that time, Megan was spotted spending a lot of time with Machine Gun Kelly in the middle of the pandemic, so you could tell something was up.
Since then, Megan confirmed she's dating Machine Gun Kelly and they've been pretty inseparable. She even said they're "actually two halves of the same soul" in an interview with the Give Them Lala...with Randall podcast. It's...a lot.
Meanwhile, Brian's single, but he's been hanging out with new faces. First there was Courtney Stodden, who ended up calling him a "womanizer" and wrote a song about his messy ways. Then he was spotted with Australian model Tina Louise, though he told TMZ they're just friends.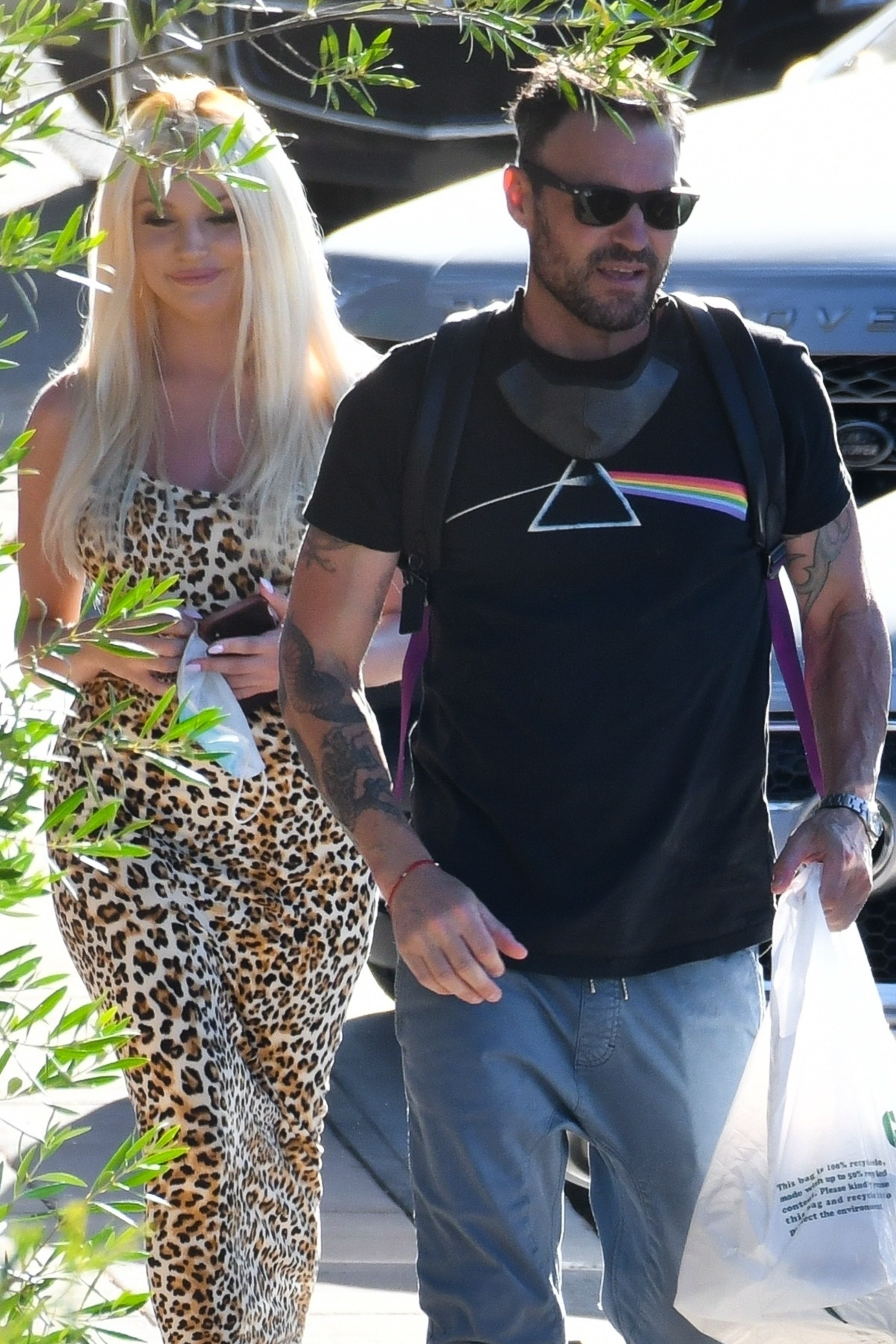 Well, it looks like Brian's not too happy that Megan's found happiness with someone else.
On Wednesday, Megan shared a picture of herself and her new partner on Instagram, captioning it "Achingly Beautiful Boy... My heart is yours 🔪♥️🔪"
Brian, who doesn't even follow her anymore (!!!), caught wind of her latest pic. His latest post belongs in the Petty Hall of Fame.
Yup, those are pictures of all his children — including the three children he had with Megan: Noah, Bodhi, and Journey. (His son Kassius is from a previous relationship.)
I cannot deal with the level of pettiness! It's absolutely wild!!! But it's also hilarious, so I'm here for it.