Megan Fox and Machine Gun Kelly just did a joint interview together where they opened up about meeting each other for the first time and how their relationship has evolved since then.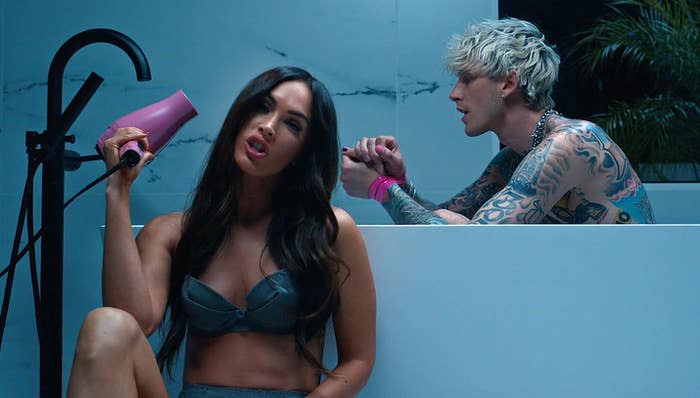 Sitting down on the Give Them Lala...with Randall podcast, Megan revealed that she knew something was going to come of her meeting with Machine Gun Kelly before they even stepped on the set of the movie that they both star in.
"I could feel that some wild shit was going to happen to me from that meeting, but I wasn't yet sure what," Megan explained of learning the rapper would also star in the movie. "I just felt it, like, deep in my soul — that something was going to come from that."
Machine Gun Kelly went one step further and revealed that, when he got on the set of Midnight in the Switchgrass, he "waited outside his trailer" to catch "one glimpse of eye contact" with Megan.
The attraction and chemistry between the pair were so intense that Megan invited Machine Gun Kelly to her trailer for lunch on the second day of filming and "went deep right away" by reading his astrology charts.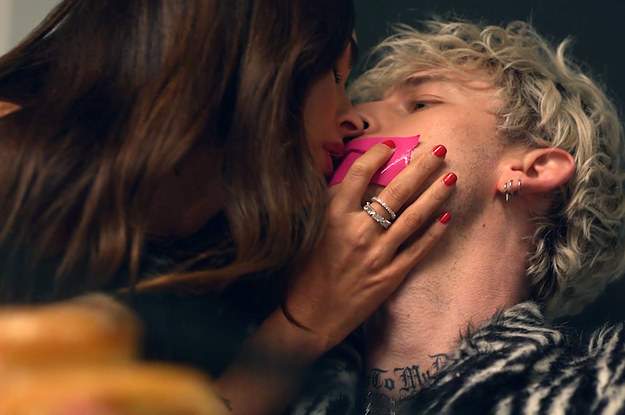 Speaking of their relationship, Megan went on to explain that she thinks that the couple are twin flames instead of soulmates, something she apparently told Machine Gun Kelly early on.
The couple's relationship comes after Brian Austin Green confirmed that he and Megan were getting divorced, revealing that they had been separated for months after "growing apart".
As for Megan and Machine Gun Kelly, their relationship appears to be going from strength to strength. In fact, last month the rapper posted a video of a rose-petal-strewn blanket and picnic alongside the caption "in love."