If you're a human person, I'm sure you're aware that Lady Gaga and Bradley Cooper took to the Oscars stage on Sunday to perform "Shallow", the huge hit song from their movie A Star Is Born.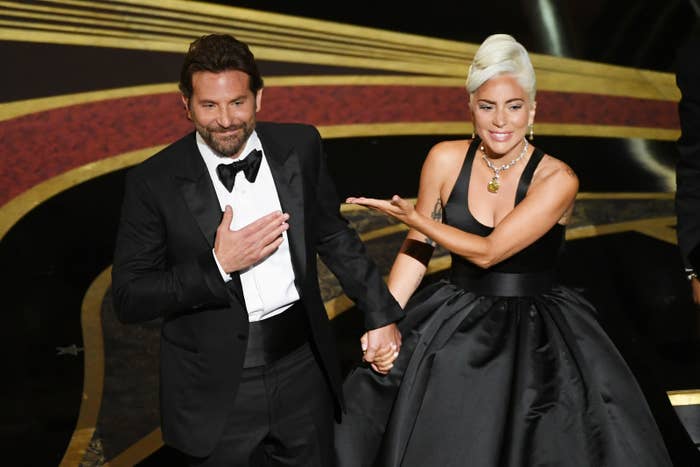 The performance was beautiful, but there was one thing in particular people noticed: their chemistry was off-the-charts. If you don't believe me, just look at this GIF.
The moment immediately spawned many, many memes.
Now, during an appearance on Jimmy Kimmel Live, Gaga herself has acknowledged the reactions to her chemistry with her co-star.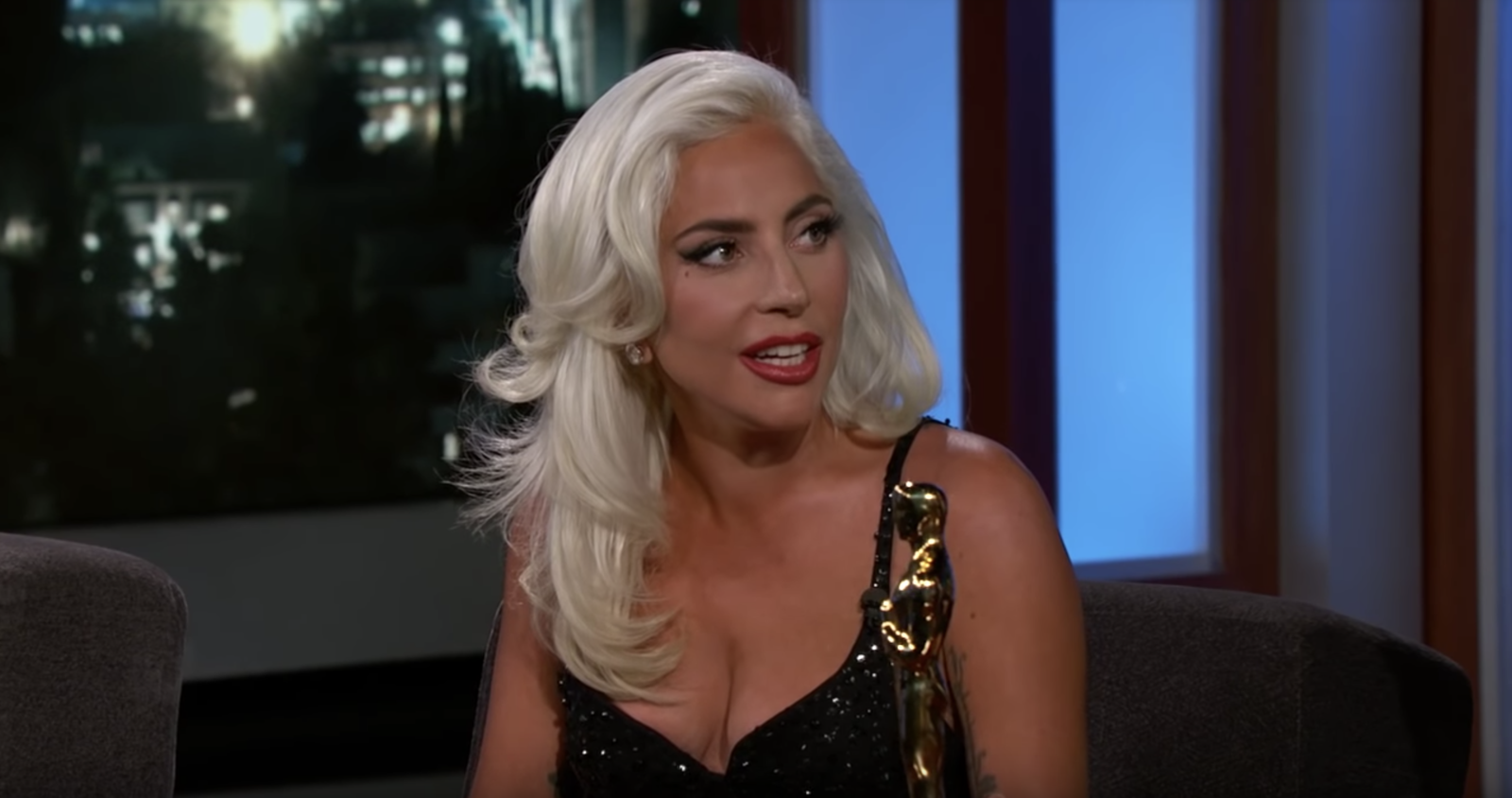 First of all, here's Gaga's reaction when Jimmy brought up the fact that people were saying she and Bradley must be having a ~secret love affair~.
She went on to explain that they were simply acting loved-up because they were performing a love song.
Yes, people saw love, and guess what? That's what we wanted you to see. This, "Shallow", is a love song. The movie, A Star Is Born, is a love story. We worked so hard, we worked all week on that performance ... It was just great, and from a performance perspective, it was so important to both of us that we were connected the entire time.
"Look, I've had my arms wrapped around Tony Bennett for three years touring the world," Gaga said. "When you're singing love songs, that's what you want people to feel."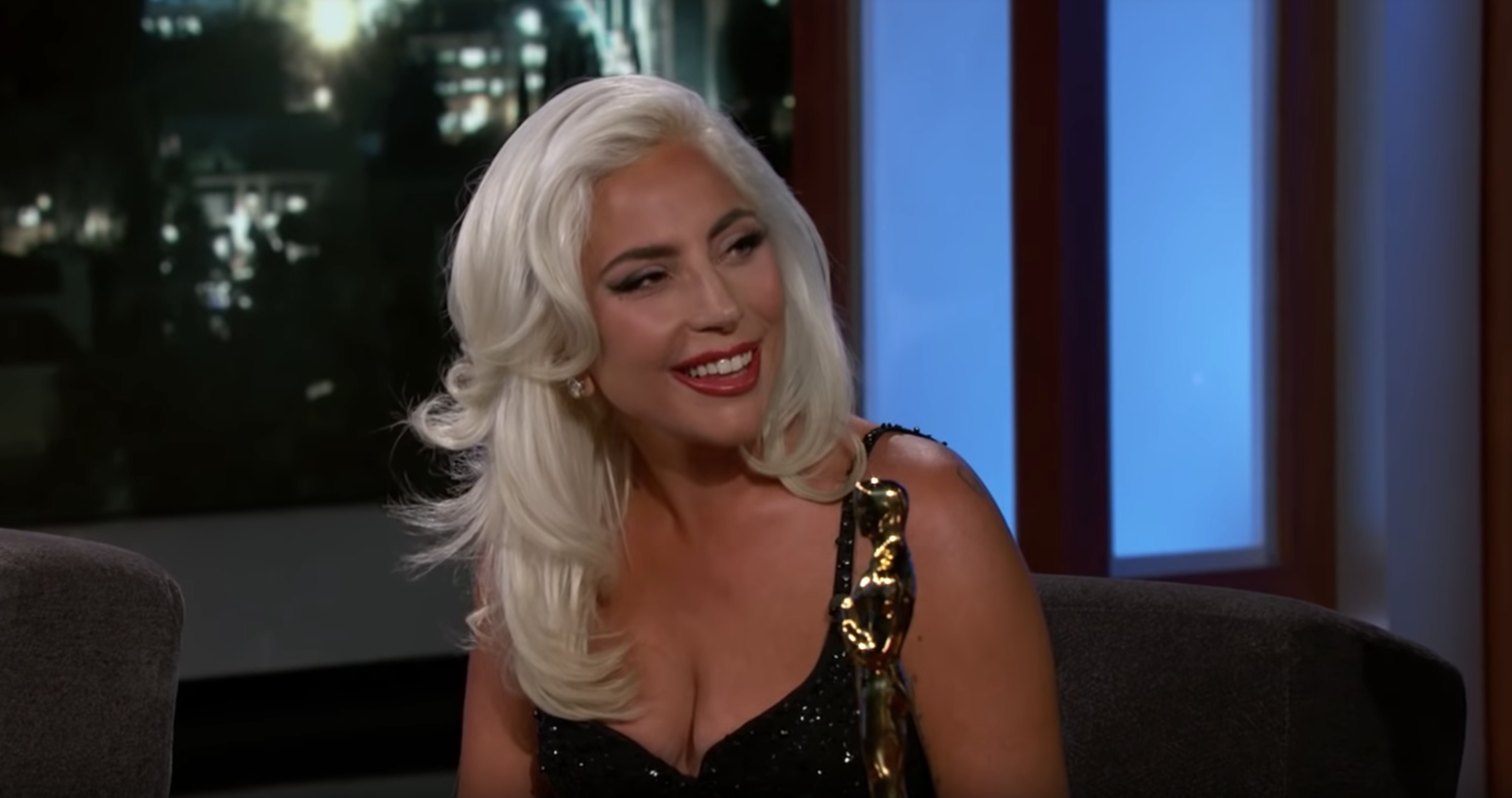 "I'm an artist, and I guess we did a good job," she finished.