I think it's fair to say that Lady Gaga is enjoying yet another career high right now. After winning multiple Grammys and being the darling of award season, she tied it all together with her first win at the Oscars.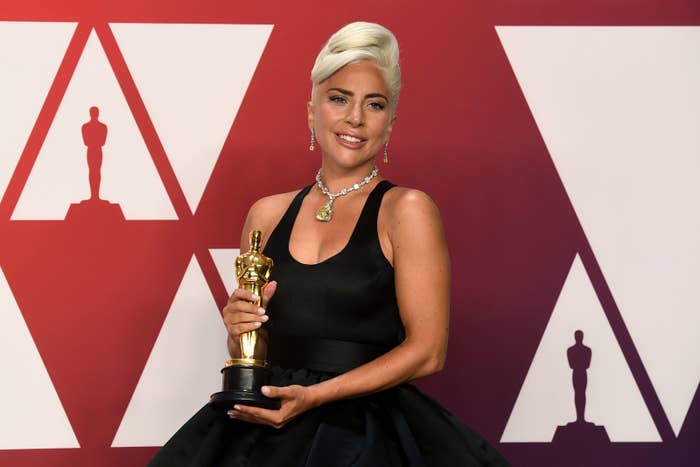 Of course, everybody was quick to congratulate Gaga, which is why it was noticeable when her ex-fiancé, Taylor Kinney, appeared to throw shade on Instagram following the win.
Gaga and Taylor began dating back in 2011 when he starred in her "Yoü And I" music video, and in 2015 they announced their engagement. In a picture uploaded to Instagram, Gaga revealed that Taylor even popped the question on Valentine's Day.
However, the engagement lasted little over a year, with the pair calling it quits in 2016. Details of the breakup were kept private, but in her Netflix documentary, Five Foot Two, Gaga admitted they had been fighting.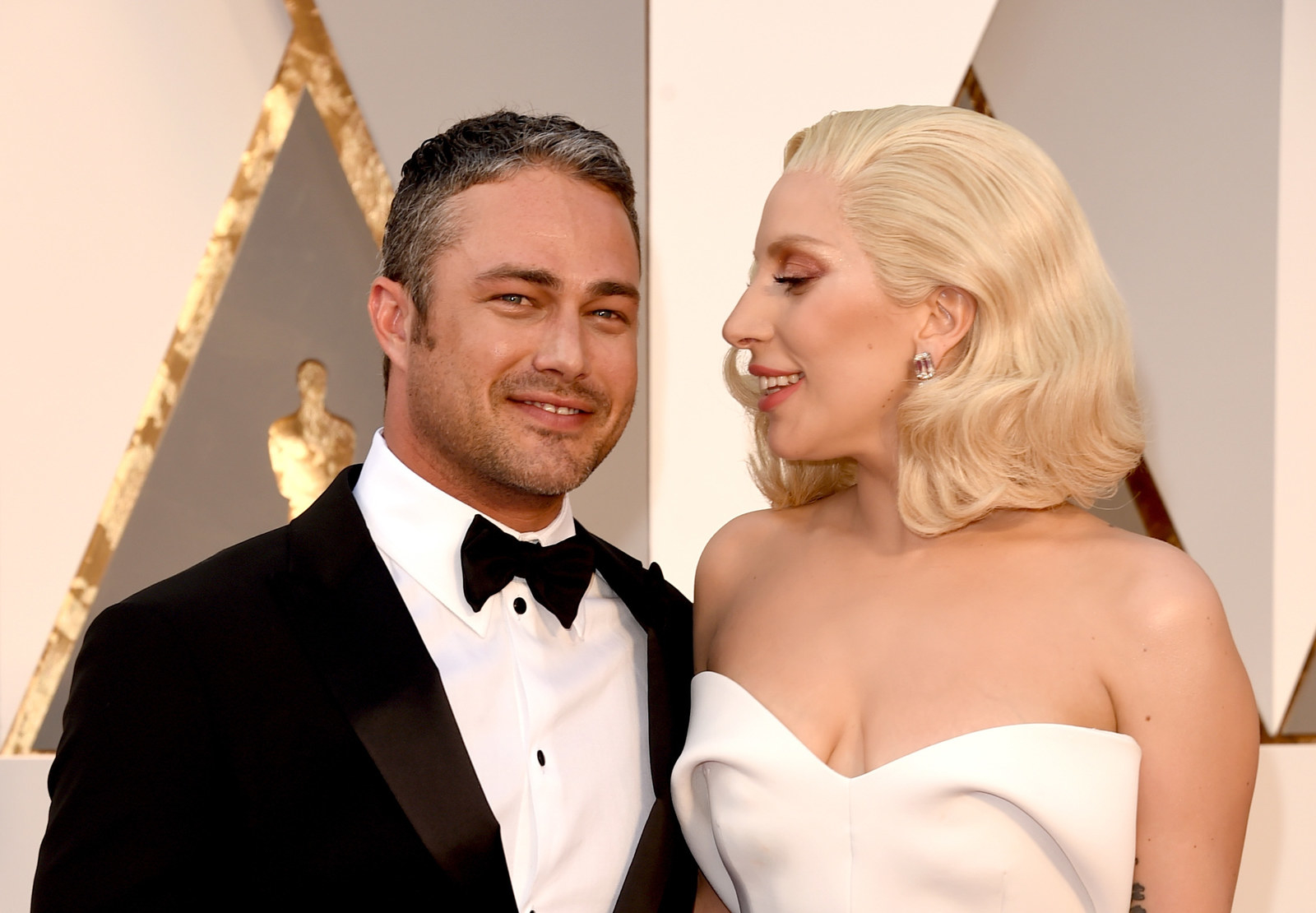 She later went on to confirm the breakup, comparing her success with her love life. "When I sold 10 million records, I lost Matt. I sold 30 million, I lose Luke. I get the movie, I lose Taylor," an emotional Gaga said.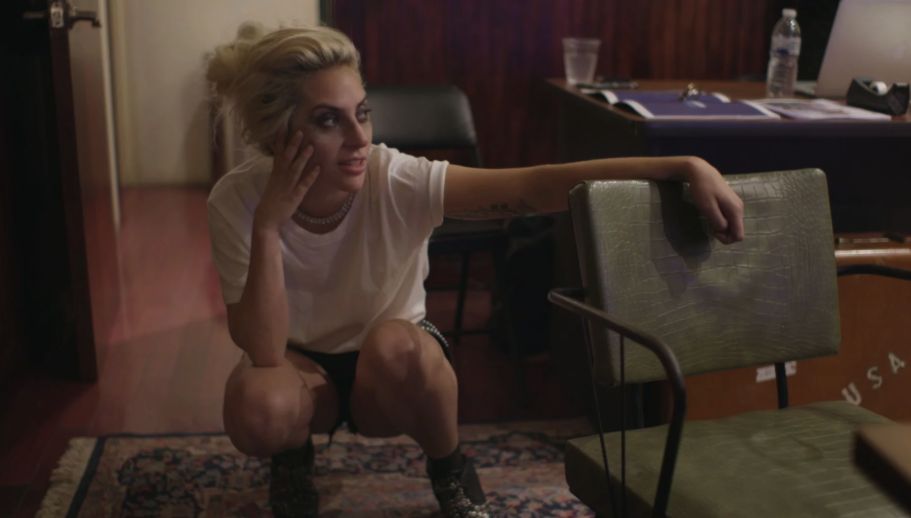 The movie she was talking about? A Star Is Born, which was greenlit by Warner Bros at the very beginning of the documentary.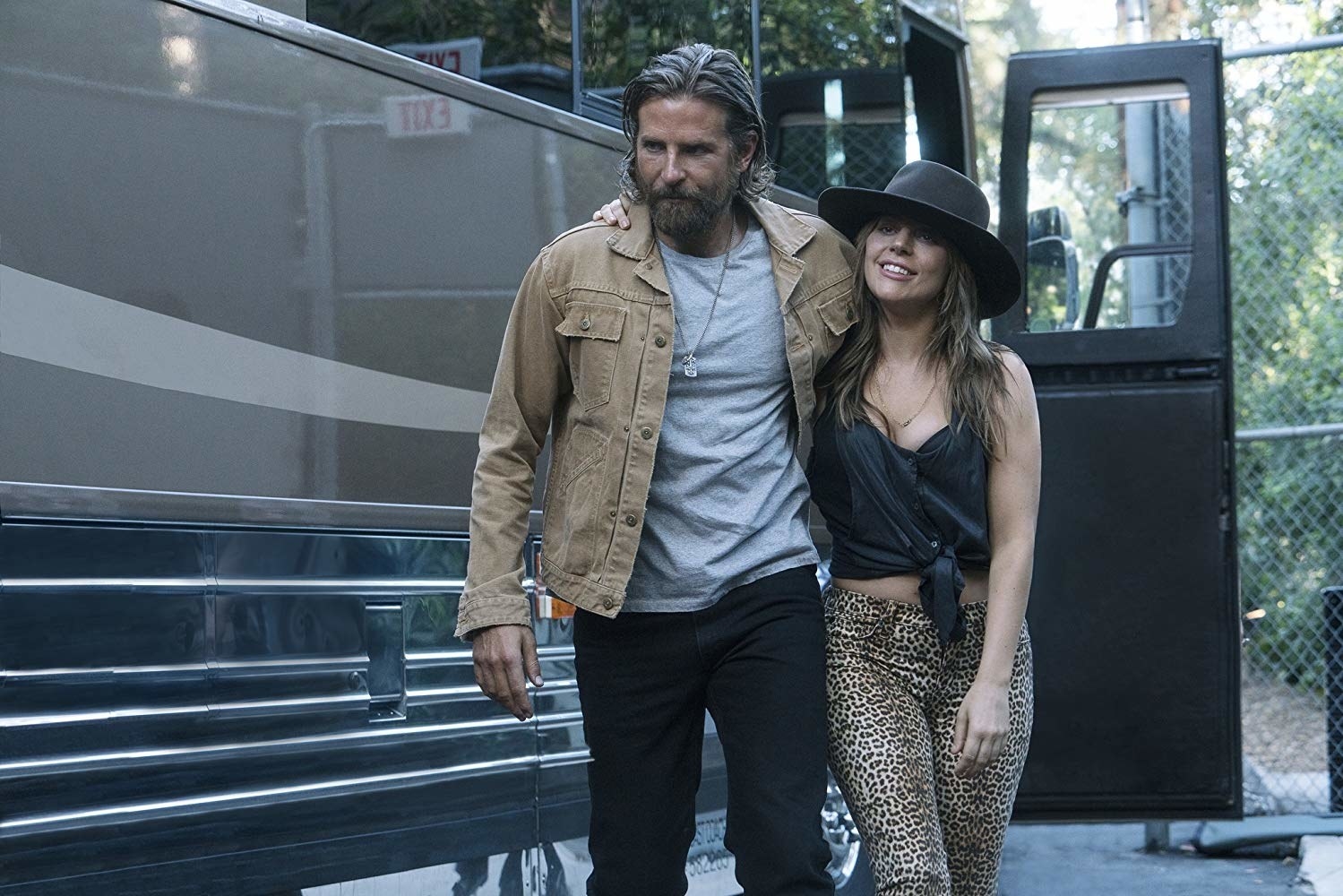 So, it's quite interesting that after winning an Oscar for the very movie Gaga equated with the breakup, Taylor appeared to throw some savage shade about it all on Instagram. It started when he posted this picture with a friend in Chicago.
Despite breaking up in 2016, and Gaga being engaged to someone else in between, people in the comments wanted to know what Taylor thought of the Oscar win.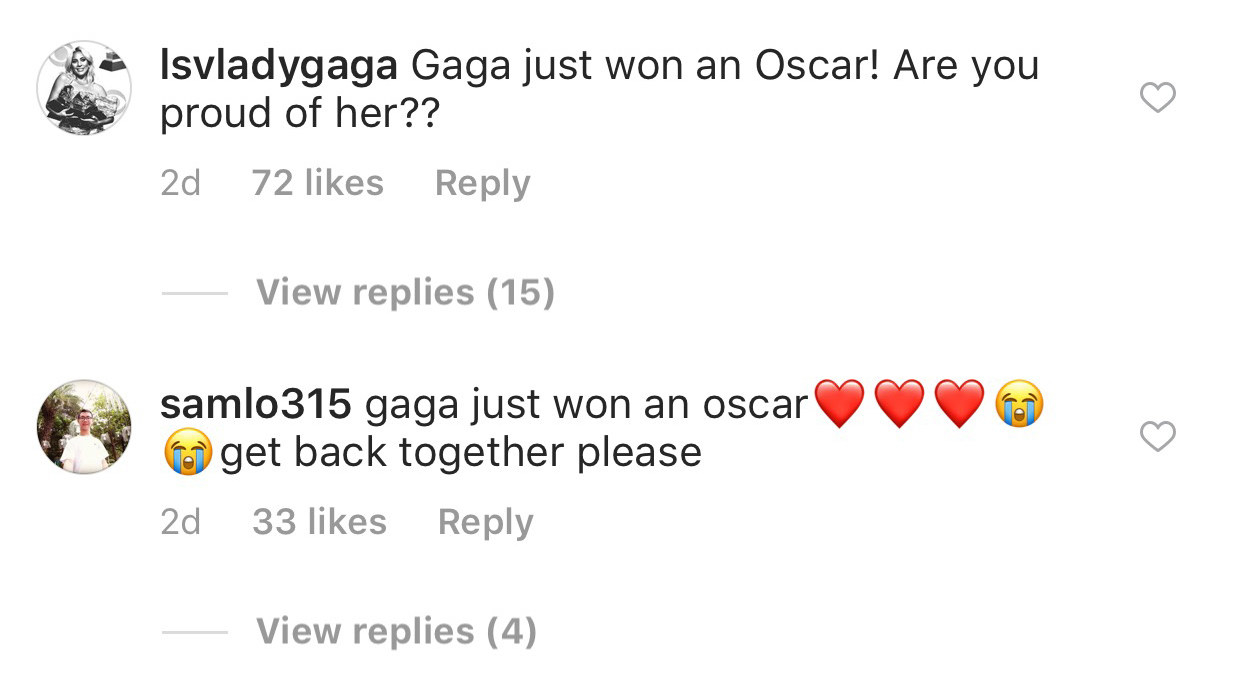 However, one comment was a little less than glowing.

And who should like it? Hi, Taylor.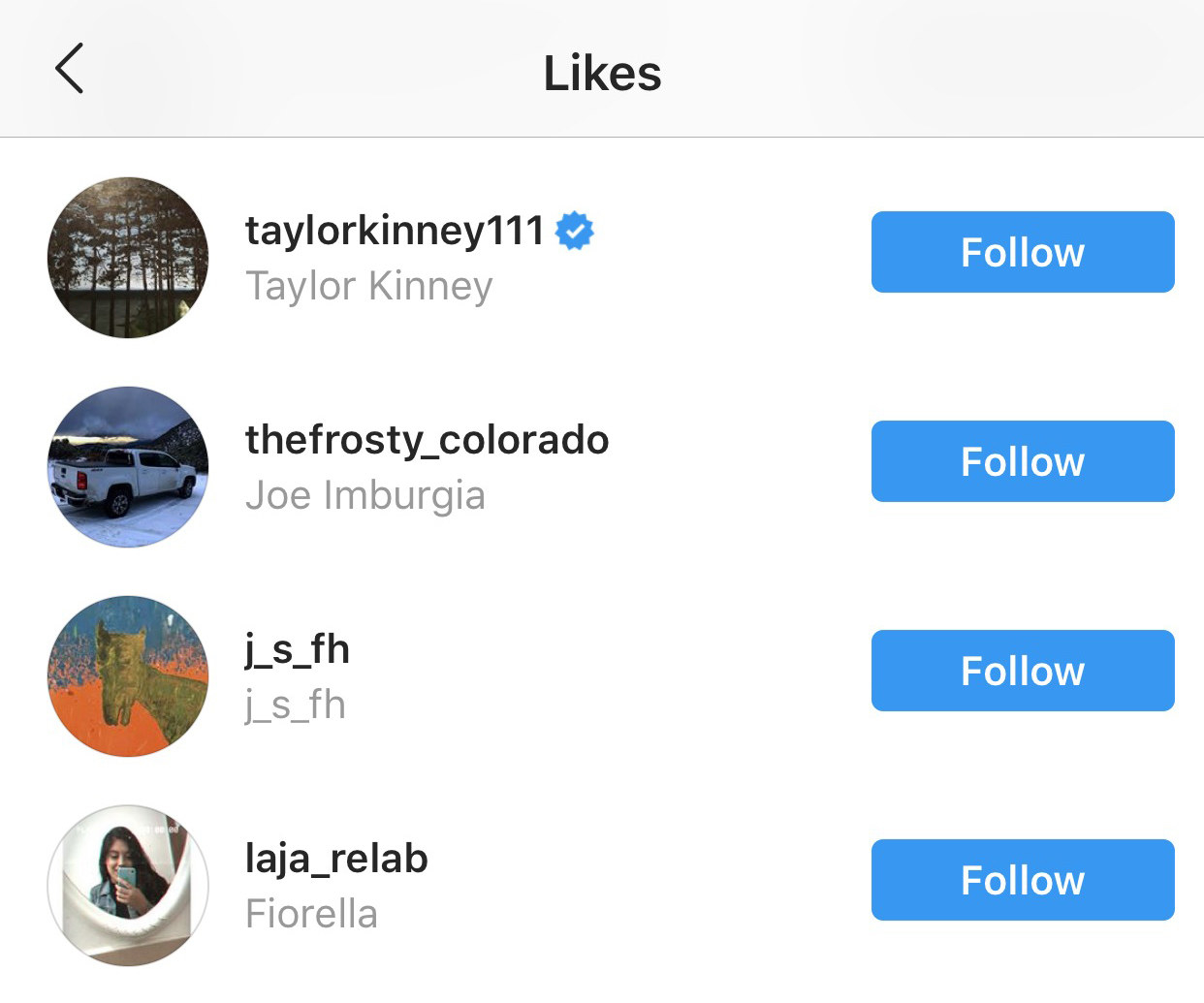 When the screenshots hit Twitter, fans definitely weren't happy about the seemingly unprovoked shade.
BuzzFeed have reached out to reps of Taylor Kinney for comment.