Bradley Cooper's Ex-Wife Defended Her Shady Reaction To His Oscars Performance With Lady Gaga
"To find that people are making judgement calls about me or them is really psychotic."
If you watched the Oscars on Sunday, you will have witnessed Lady Gaga and Bradley Cooper performing their duet "Shallow," from A Star Is Born.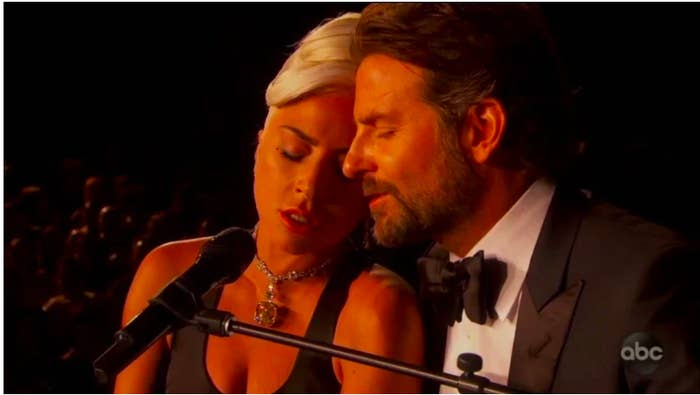 The performance contained a tender moment between the pair which viewers found lovely, and many commented on their chemistry.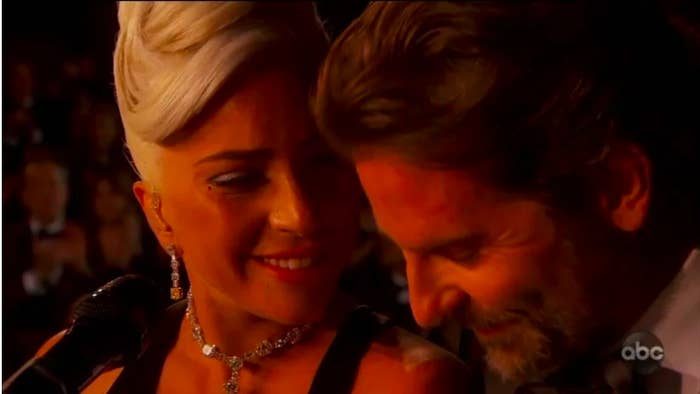 One such person was actor and comedian David Spade, who shared a shot of the performance alongside this comment.
It should be pointed out that Bradley Cooper has a child with his long-term girlfriend while Lady Gaga is currently in the midst of a breakup, but many people thought the caption was hilarious. One such person was Bradley Cooper's ex-wife, Jennifer Esposito, who left this comment on the post.

The comment seriously blew up, with hundreds of news articles dedicated to it and many people assuming the "Ha" was intended as shade towards Bradley.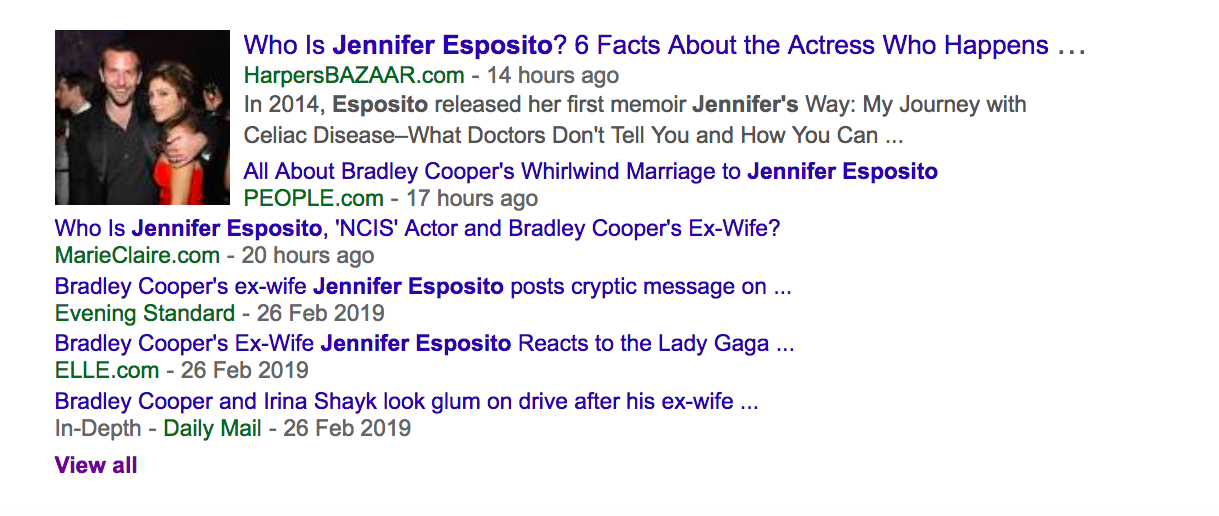 At first, Jennifer took to Twitter to express confusion as to why the comment had caused such a stir.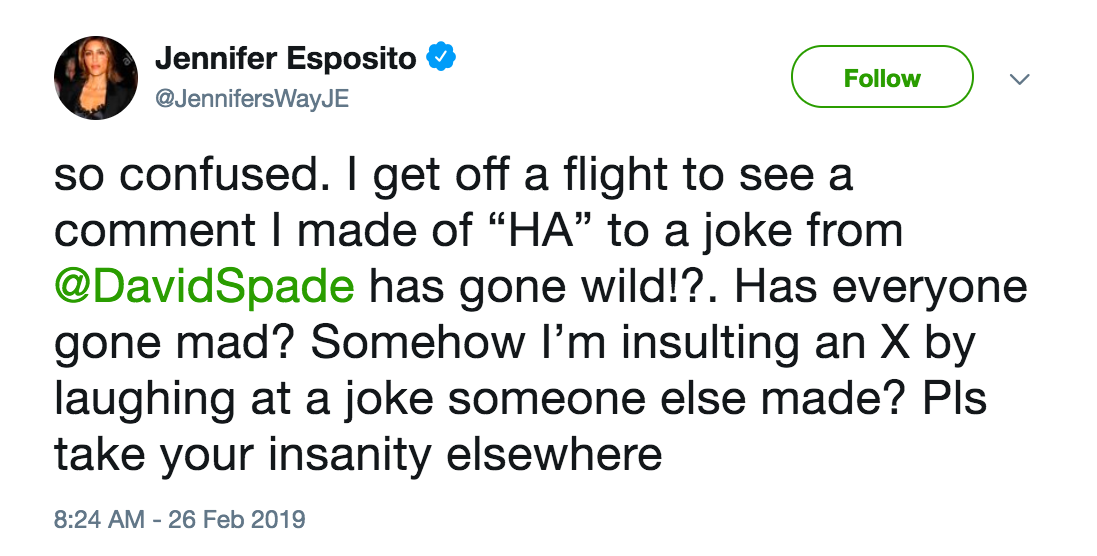 However, Jennifer has now shared a three-minute-long video on Instagram addressing the furore in more detail.
She began by explaining that the comment was aimed at David Spade's "boldness," and not at Bradley and Gaga.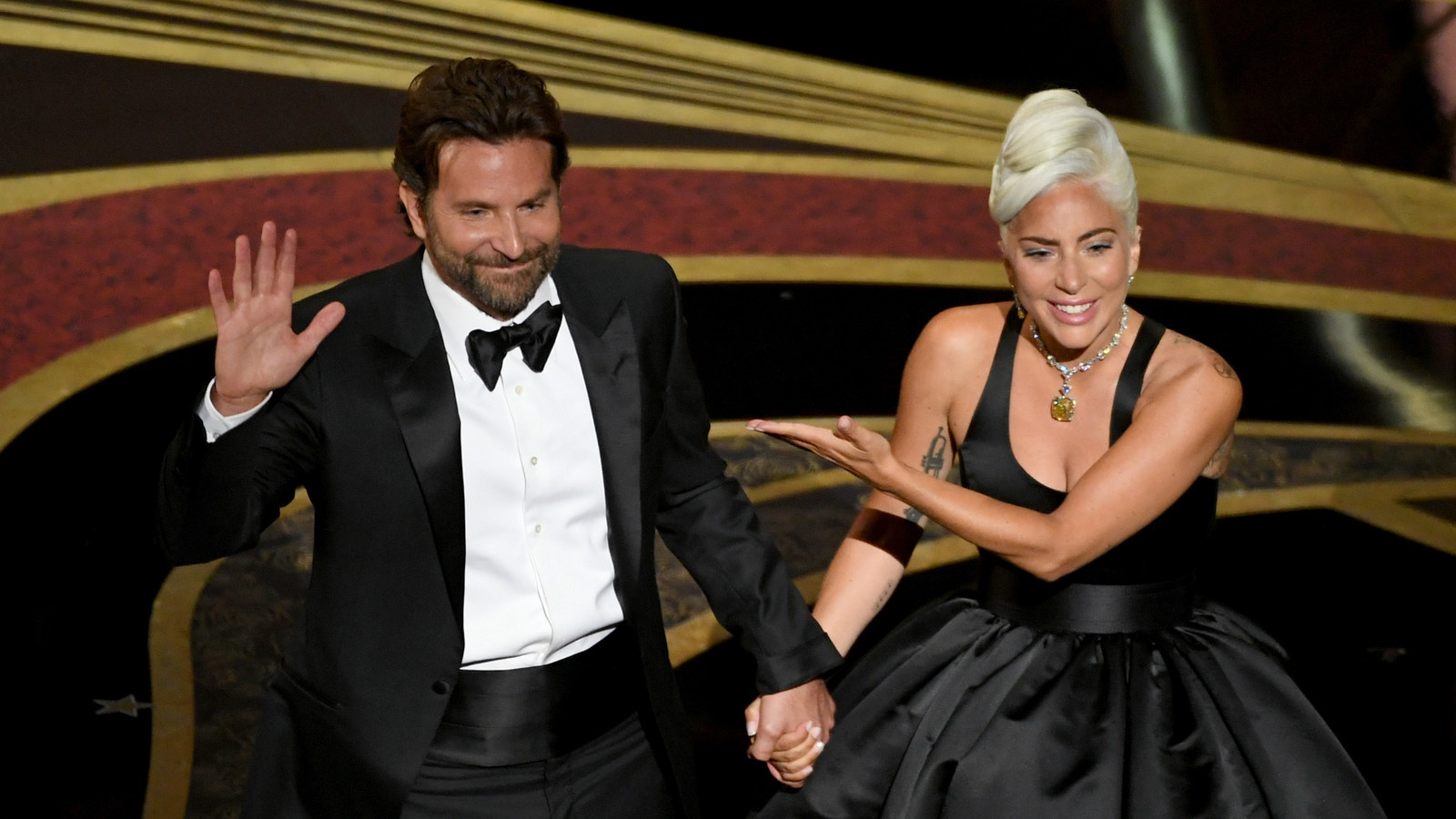 Jennifer went on to say that she was disappointed that the comment had received so much attention when there are "many more things going on in our country and in our world," before saying it was particularly hurtful to have been attacked by other women.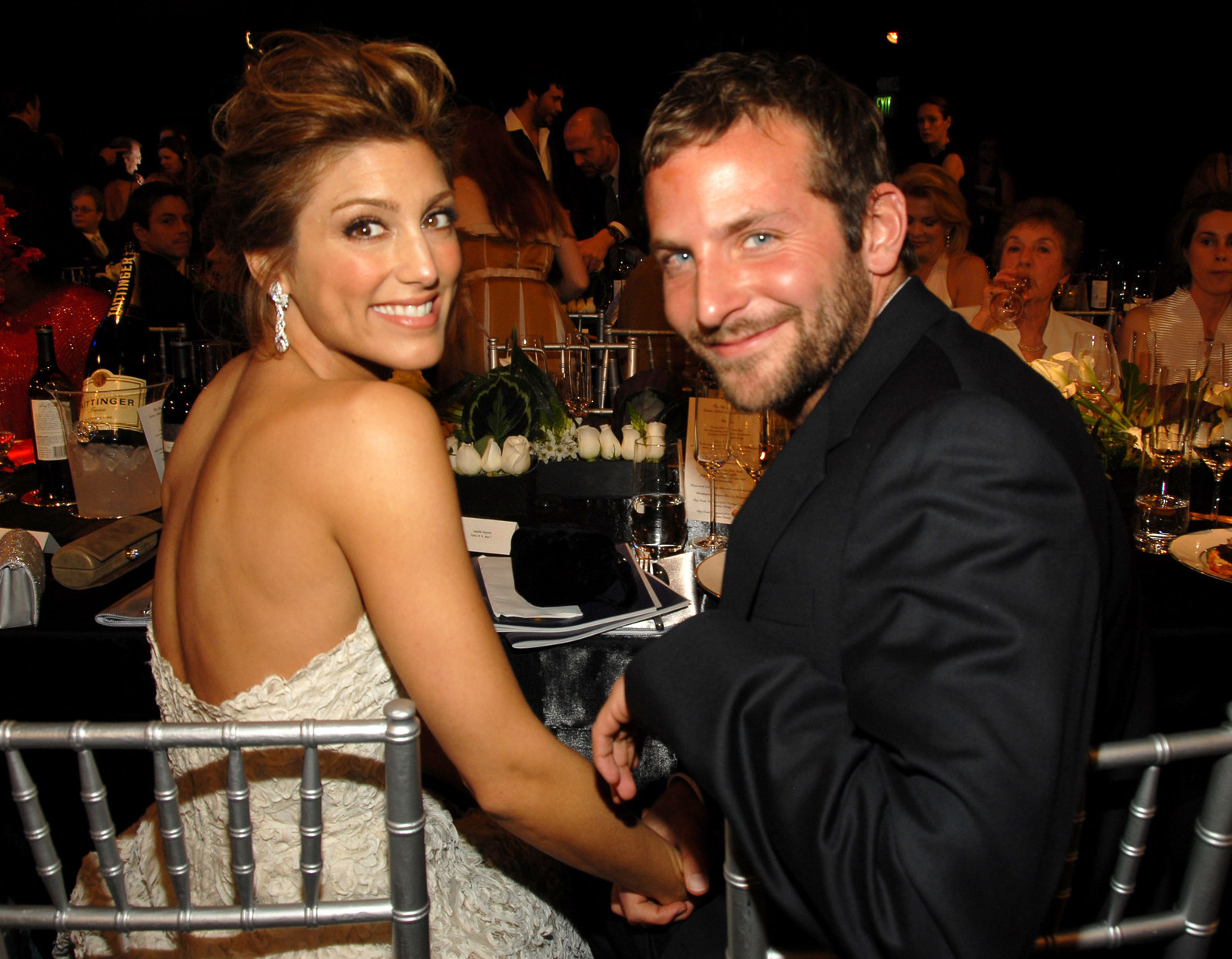 Jennifer then explained that she didn't even watch the Oscars, and branded the "judgement calls" people were making about her and the comment "psychotic."
Jennifer finished the video by saying she felt bad for Lady Gaga, Bradley and all the people who had responded to her comment, describing the coverage it gained as "insanity."
"The world is in a crazy place. Please, go do something positive," she concluded. "Peace."