If you're unfamiliar with the saga of Kate Beckinsale and Pete Davidson, allow me to give you a quick breakdown of their relationship.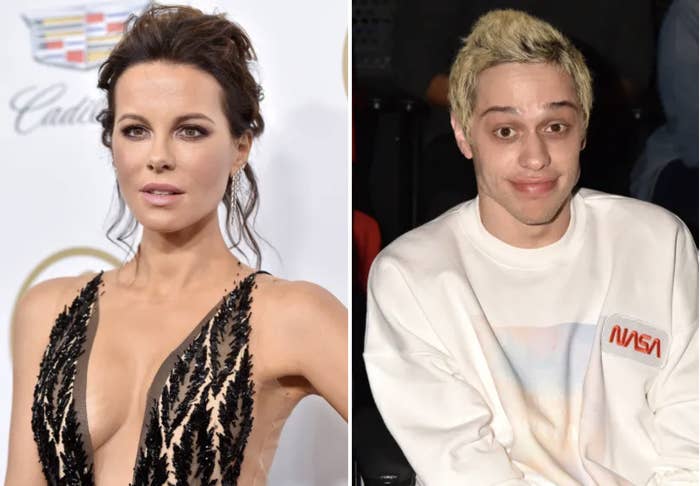 It all started after the pair were spotted getting ~cosy~ at a Golden Globes after party in January. Soon after, they were seen holding hands as they left one of Pete's standup shows.
However, while Pete did have some choice words for critics of their 20-year age gap during an episode of Saturday Night Live, Kate has never spoken about the relationship explicitly.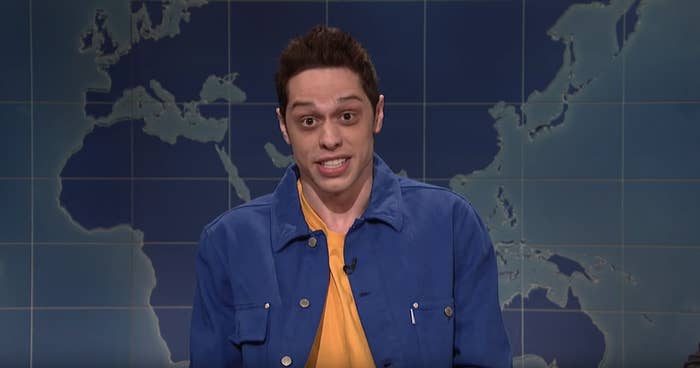 Until now! In a new interview with the LA Times, Kate opened up about her relationship with Pete, admitting she's "surprised" by the level of public interest.
"I've never been in this position before — never dated anybody who comes with their own bag of mischief," she said. "It's all quite shocking, and something to get used to."
She also opened up about her use of social media, calling it a "largely positive experience" — apparently less than a week before deleting every single post on her Instagram account.