It's been a couple of days since the Golden Globes went down, but there's still some rumours floating about that have everybody reaching for their mugs of tea.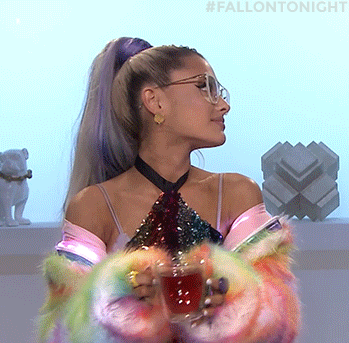 One of those ~rumours~ concerns Kate Beckinsale and Pete Davidson, who both attended Golden Globes after parties on Sunday night.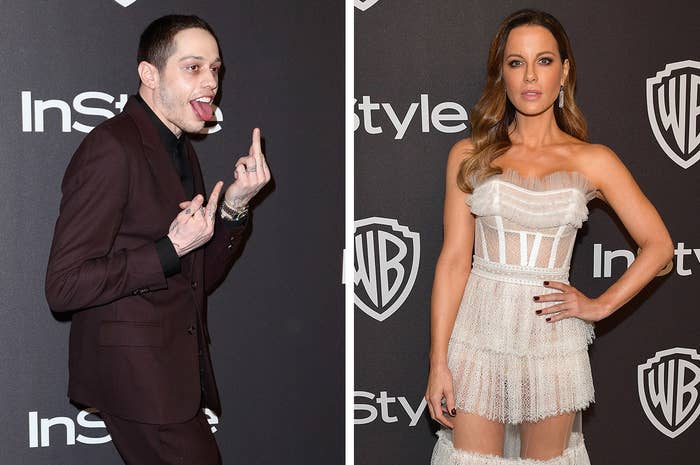 According to multiple reports, Pete and Kate were getting very flirty. They APPARENTLY even left at the same time, with Page Six reporting that Kate dipped out the back door while Pete left through the front.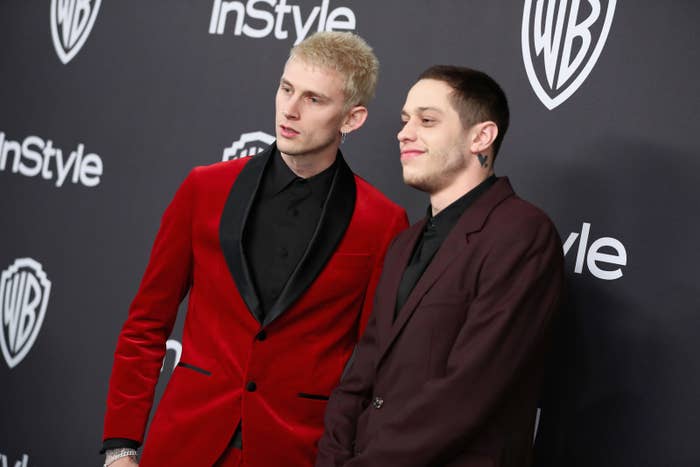 A source apparently told the publication:
They were being very flirty together, they were sitting very close on the outside patio seating. Kate had her hand on his knee, and she kept laughing at all his jokes.
However, a second source allegedly told E! News that "they did not go home together" so...?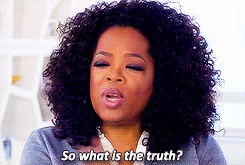 Of course, everybody has a lot to say about this, and Twitter has been abuzz with people wondering whether the rumours are true. But it looks like this may have caught the attention of Kate, who responded to a fan's comment on Instagram.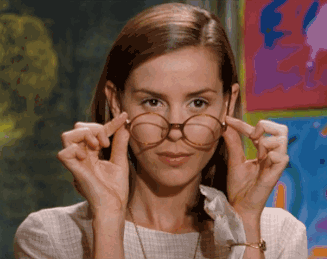 It happened when Kate posted a throwback picture of her mom alongside a hilarious caption about having the luxury of waiting "a couple of decades" for her head to grow and accommodate her "adult horse" teeth.

While many were praising how great Kate's mom looked, one fan had something else on their mind.
But while Kate didn't confirm or deny the rumours, she did have an incredible response.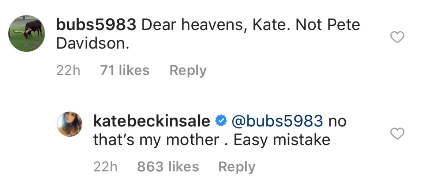 Me watching this situation unfold from afar.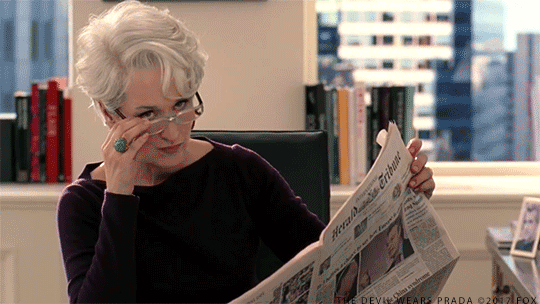 Reps of Kate and Pete have been contacted by BuzzFeed for comment.