Here's Our First Official Look At The All-Female "Ocean's" Reboot
I'm going to need to see this immediately.
So, about six months ago, rumours started spreading that an all-female spinoff of the Ocean's trilogy was in production, and the cast was what dreams are made of.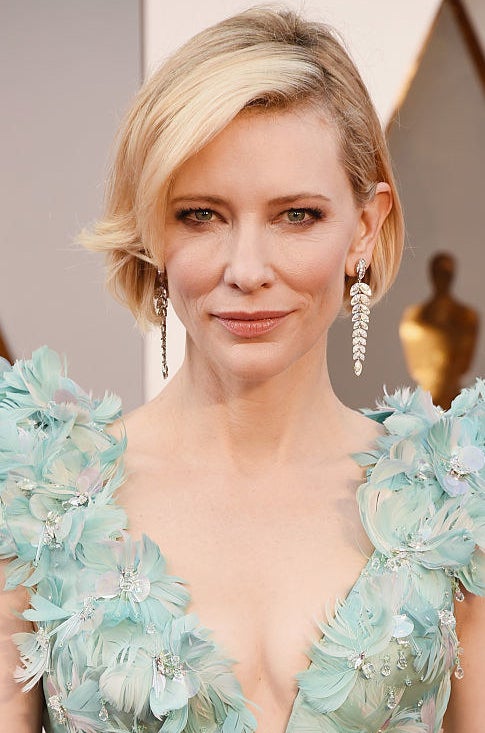 Cate Blanchett! Sandra Bullock! Mindy Kaling! Rihanna! Helena Bonham-Carter! Anne Hathaway! Sarah Paulson! Awkwafina!
They started filming in October and then photos from the set made their way onto the internet and it was basically confirmed that this movie will be the greatest ever made.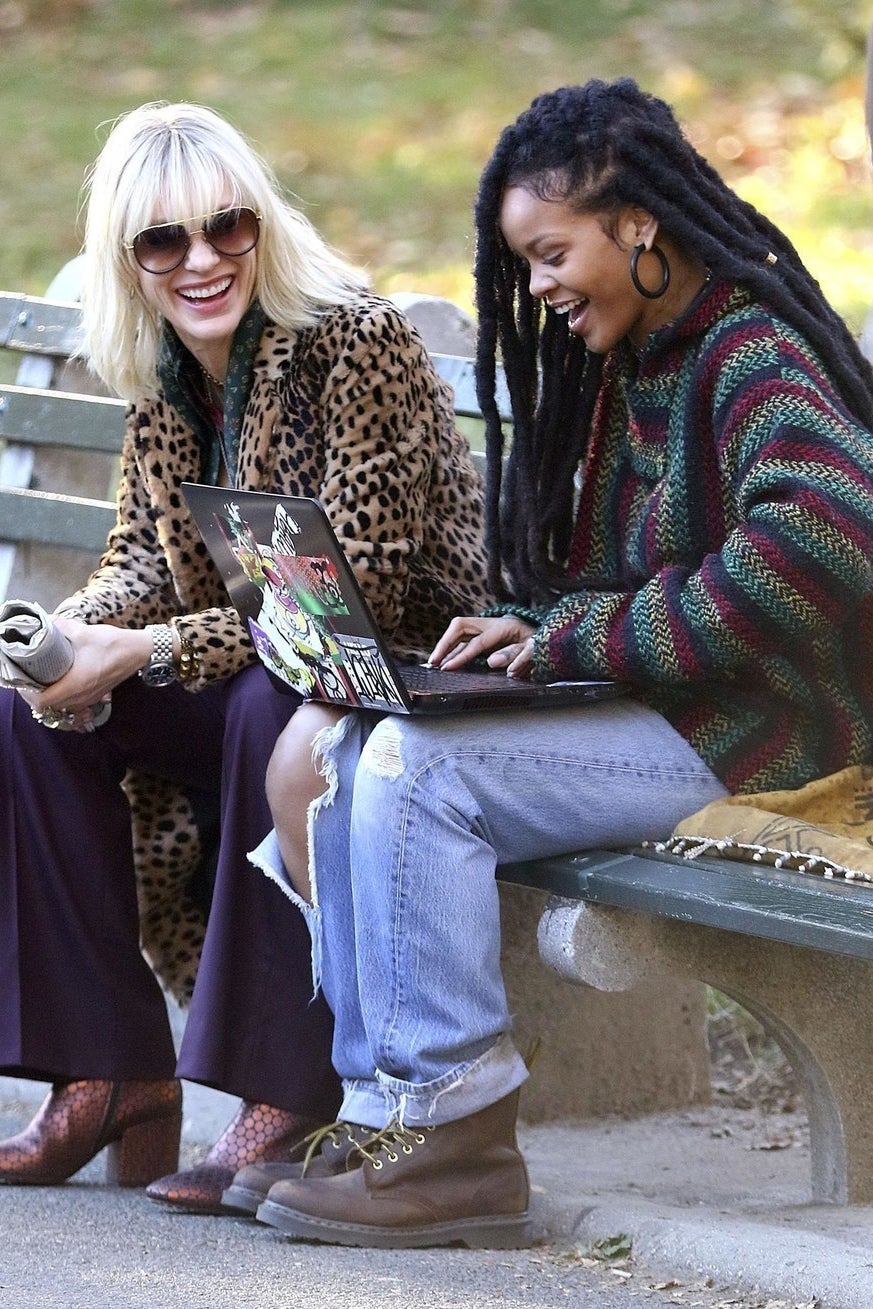 And now we have our first ~official~ still from the movie, and let me tell you, I have never anticipated a movie more highly in my life.
HERE IT IS. LOOK AT IT!!!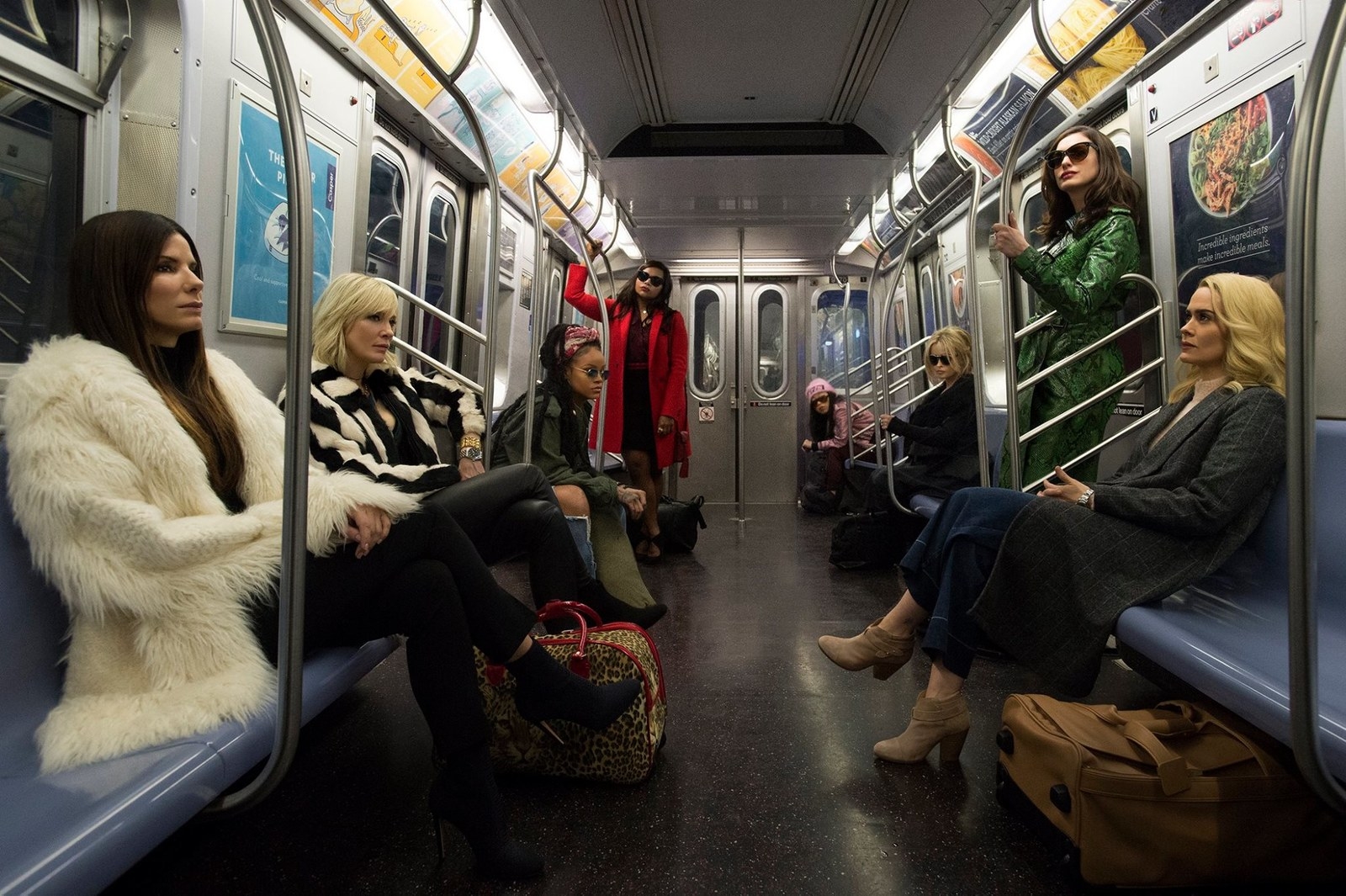 This is a subway carriage full of women who I want to be friends with. They look like they're really bored but they're probably just playing it cool. Imagine being in this subway carriage.
Let's take a closer look, in a clockwise formation, shall we? Here's Sandra Bullock in a fur coat, looking serious AF.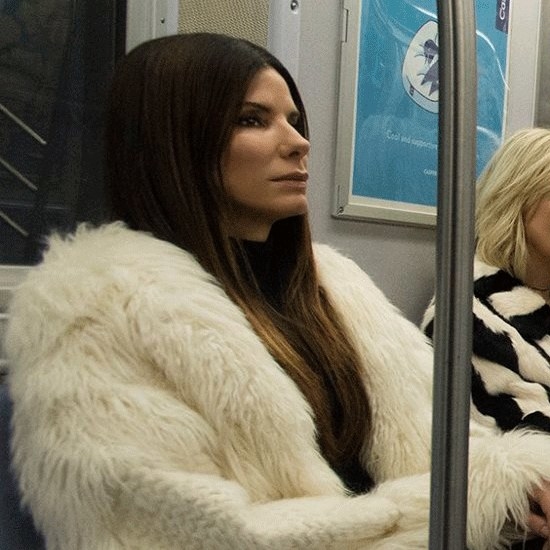 Here's Cate Blanchett, also wearing a fur coat, but hers has black and white stripes. She's also wearing a huge watch, which leads me to believe that she is one of the leaders of the group.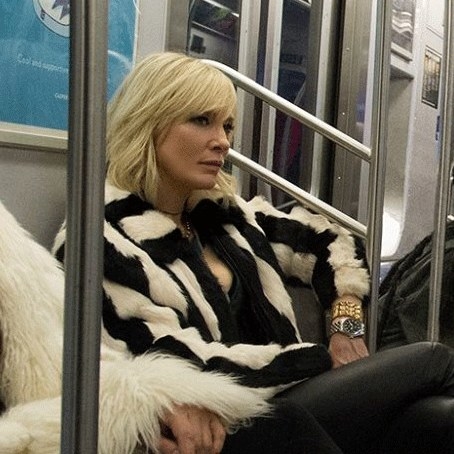 Here's Rihanna, wearing sunglasses on a subway train, which is underground and therefore not sunny, but it's fine because she's Rihanna.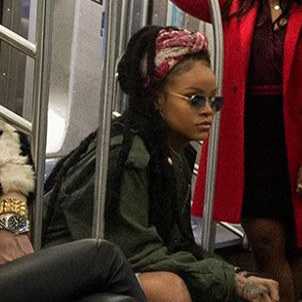 Next up we have Mindy Kaling, also wearing sunglasses while underground, but I can forgive her because I'm just imagining how funny she is going to make this movie.
There's Awkwafina (aka Nora Lum) at the back, also wearing sunglasses and leading me to believe that the sunglasses thing is just part of it.
Then there's Helena Bonham-Carter, who's blonde in this movie (unless it's a wig and she's in disguise). I'm wondering if she's going to have a British accent in it.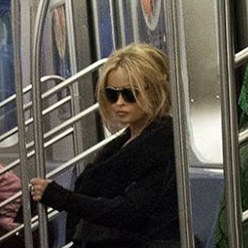 Here's Anne Hathaway in a shiny, green snakeskin coat (also sunglasses). This was probably the same day as the photo of her with a knife that became a huge meme.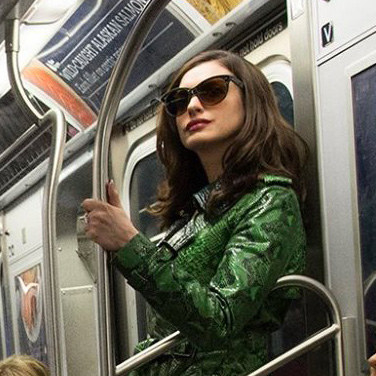 And, finally, here's Sarah Paulson. I have nothing to say about her other than that she's Sarah Paulson so she's perfect, and she didn't seem to get the sunglasses memo.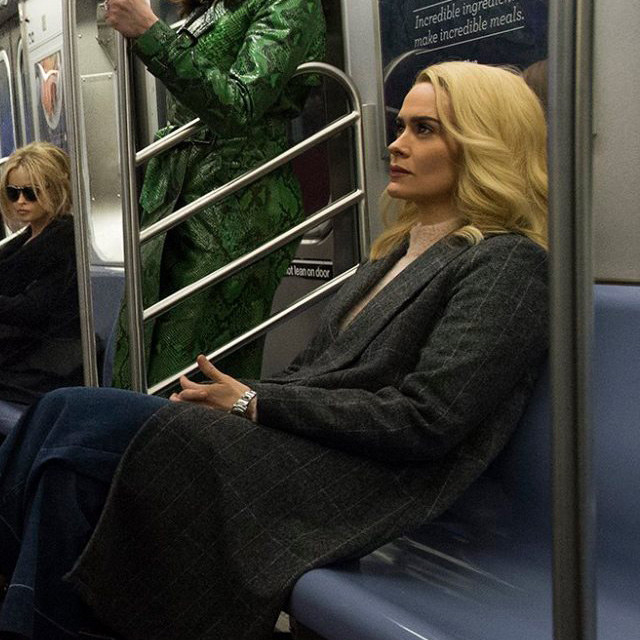 Here's the full picture again, for good luck: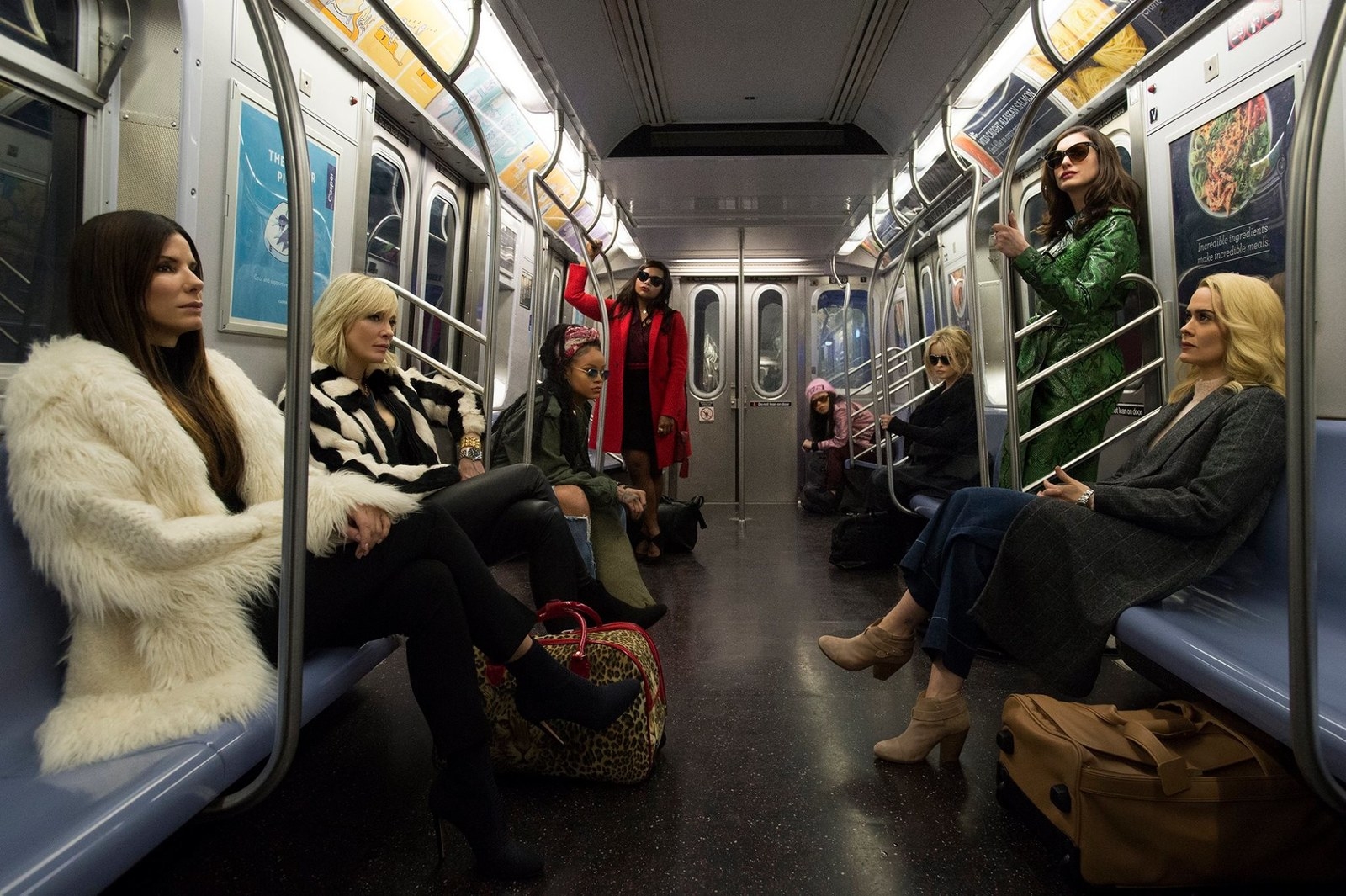 In conclusion: THIS MOVIE IS GOING TO BE AMAZING AND I CAN'T BELIEVE IT DOESN'T COME OUT UNTIL JUNE 2018.