It's a big day in the lives of all ARMYs, because James Corden and the Late Late Show have finally blessed us with what we've been asking for for years: a BTS "Carpool Karaoke".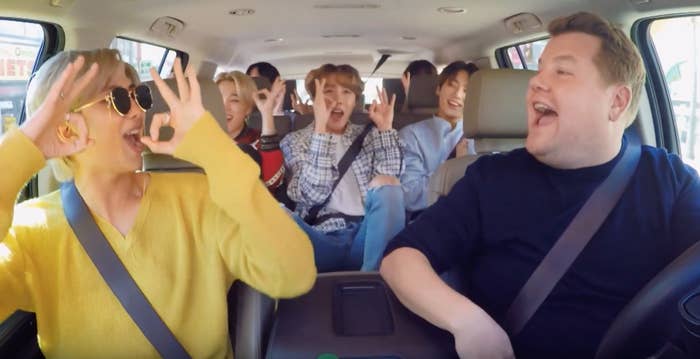 As I'm sure you can imagine, with eight people in the car — and seven of those people being the members of BTS — the whole thing descended into chaos pretty quickly.
As the group's leader and resident English speaker, Namjoon sat in the front and talked to James, while Jin, Yoongi, and Taehyung were chilling all the way in the back, chatting to each other in Korean and proving that they're the ultimate comedy trio.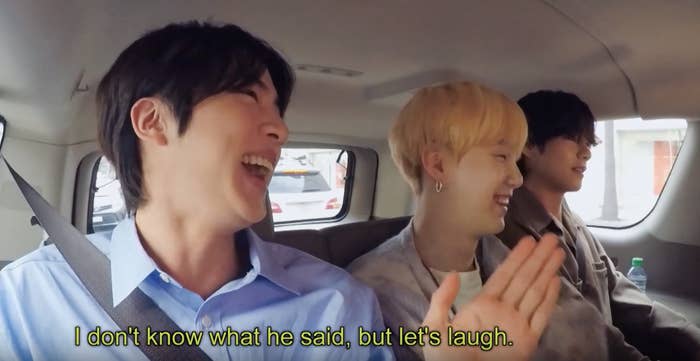 Meanwhile, Jimin and James were bonding over the fact that BTS fans have lovingly nicknamed Jimin "Mochi".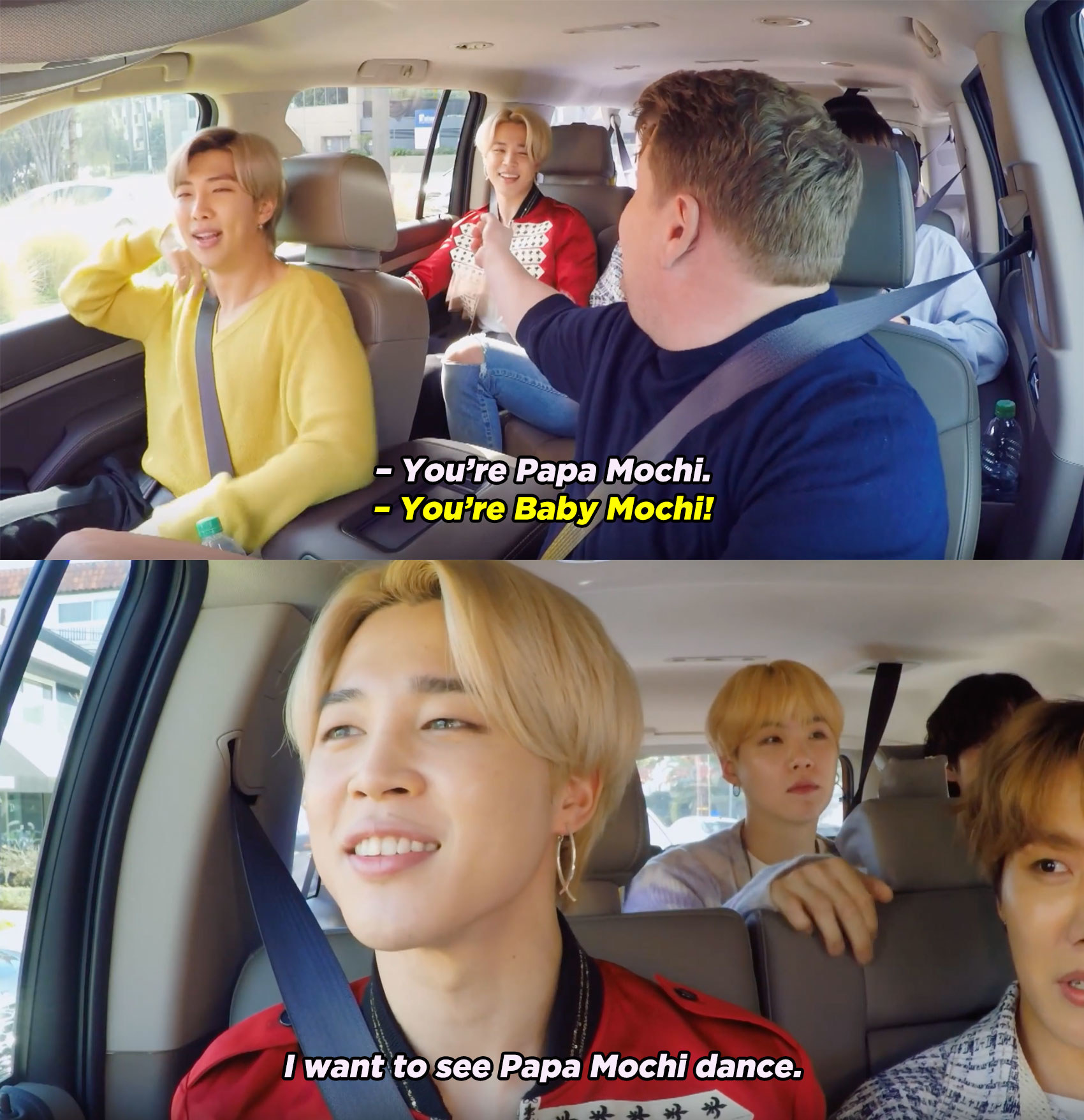 We also learned that Jimin and Taehyung are the members who argue the most, apparently over dumplings.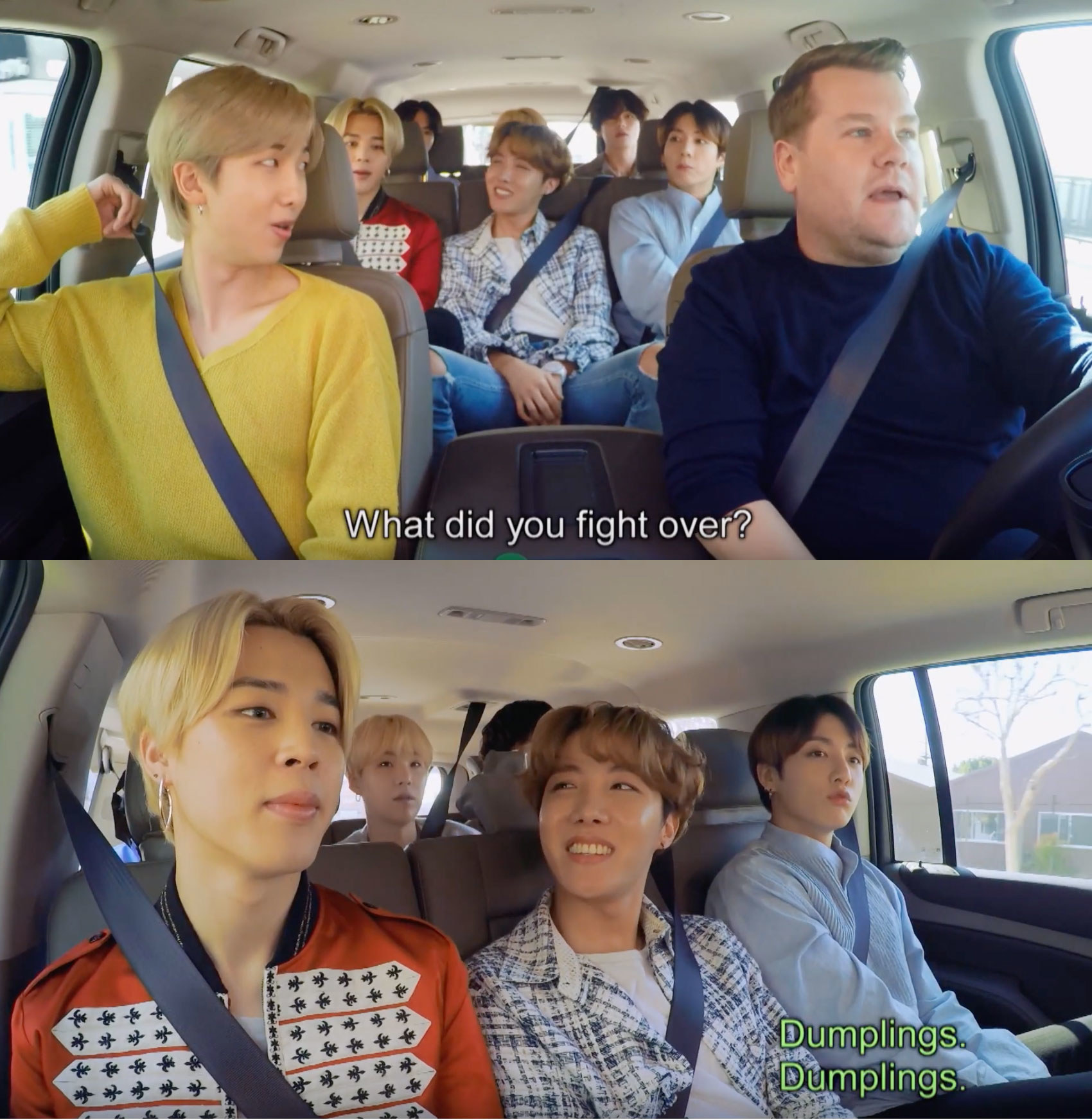 In fact, the dumpling fight was such a big moment in their relationship that it's even referenced in their new duet, "Friends".
This ~is~ Carpool Karaoke, so obviously they did some singing, including to Bruno Mars and Cardi B's "Finesse", which Hoseok and Namjoon rapped so well even Cardi herself was shook.
They also treated us to a rendition of Post Malone's "Circles", but only after Yoongi had revealed what it was like when they met Post while filming New Year's Rockin' Eve.
And, of course, they sang along to some of their own bops, like "Mic Drop", "Black Swan", and "ON" — the lead single from their brand new album Map of the Soul: 7 — during which Jungkook showed off his always-impressive vocals.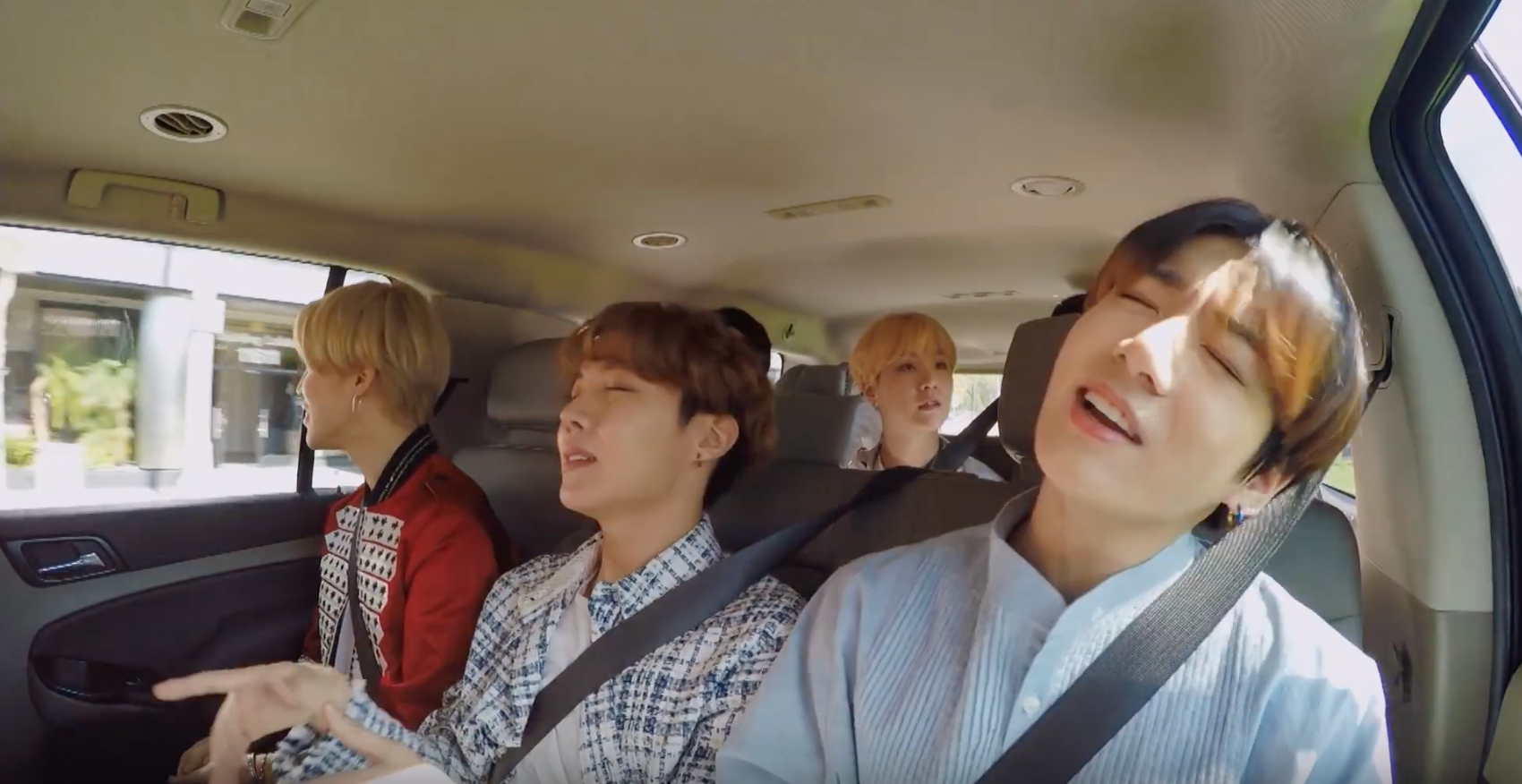 Before they dropped in at James's dance fitness class to show them how a body roll is ~truly~ done.