2.
The 1975 were there and looked positively thrilled.
3.
Bruno Mars performed wearing this loud shirt.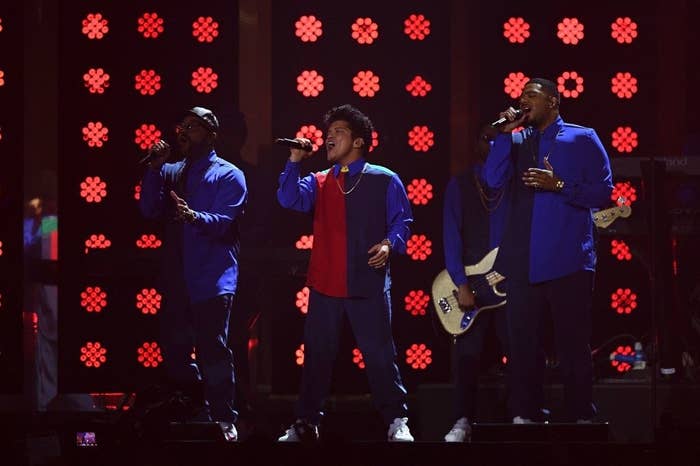 4.
It kind of looked a bit like this.
5.
And this.
6.
Romesh was wonderful and brutally honest with this diversity quip.
7.
Then the 1975 performed and everyone assumed that ITV was hacked for some reason.
9.
People ended up taking the piss.
11.
Great screengrabs everyone. Well done.
12.
Then Bradley Walsh hugged Rag 'n' Bone man when he won Best British Breakthrough Act.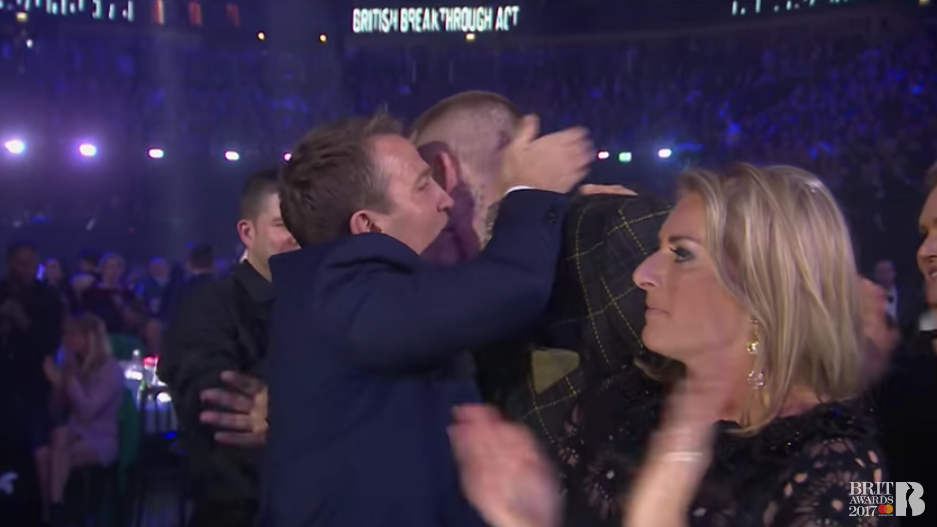 13.
Still, it wasn't as weird as this from Rita Ora.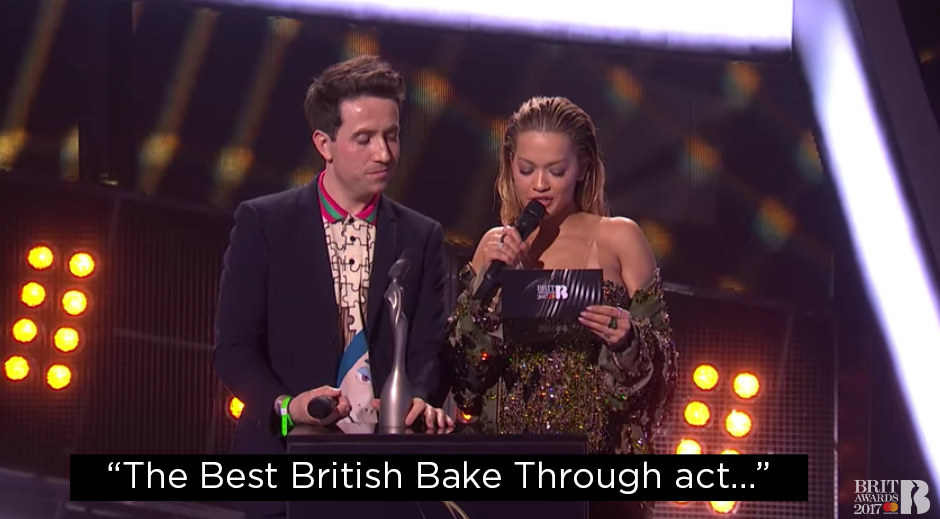 14.
Skepta performed and ITV decided to mute the words "ring ring, pussy" every single time the line was sung.
15.
Even though Dermot introduced him like this.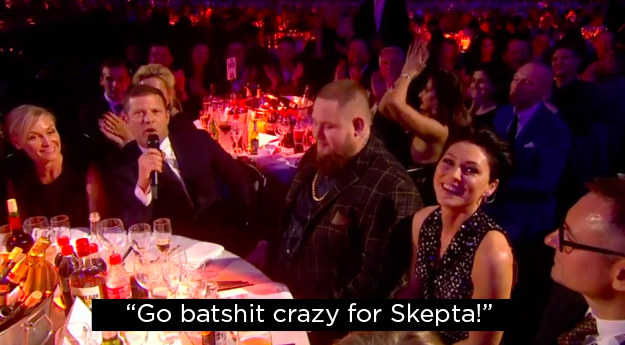 16.
That went down well with everyone.
17.
One Direction won the British Artist Video award but only Liam Payne was there to pick it up, which made things sad.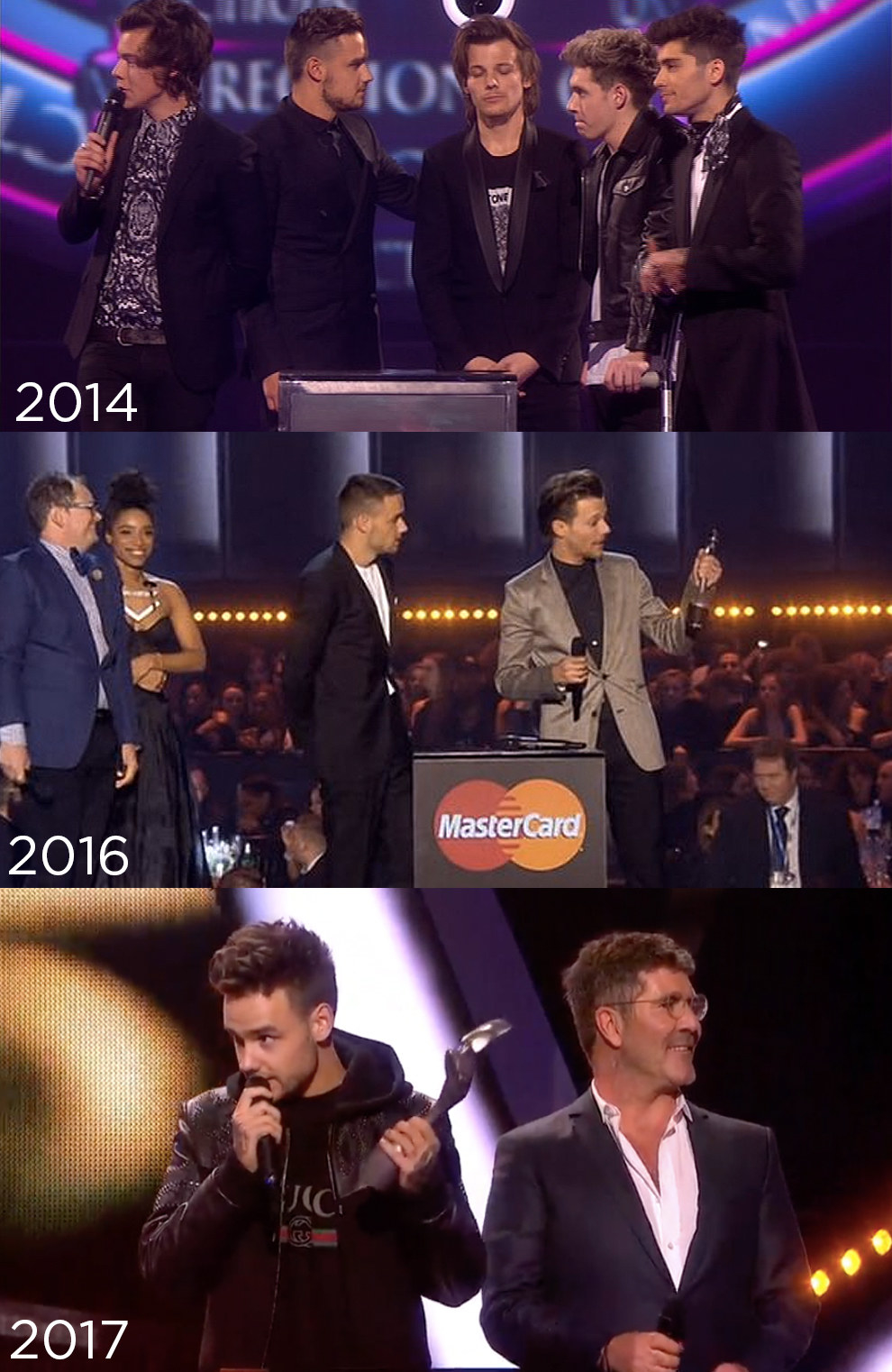 18.
19.
And Cowell decided to not reveal the winner for something like 134 years, annoying everybody.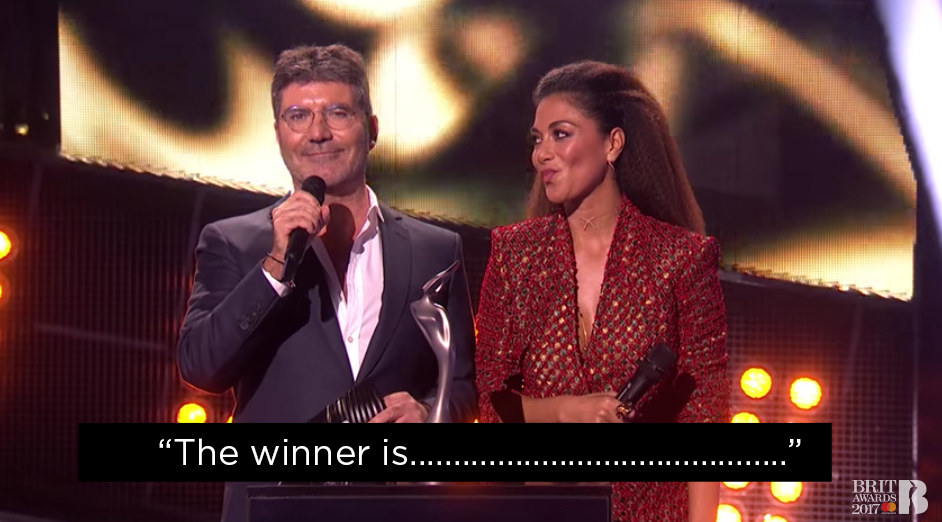 20.
Oh and Katy Perry performed and it included these giant skeletons, which looked kind of familiar.
21.
Oh, yes.
22.
Then, one of the houses fell off the stage.
23.
The person in the house is OK, so at least we can make jokes.
24.
25.
Thanks, everyone, for a memorable year.
26.
It's been great.