These gorgeous humans, dear reader, are the lovely Leslie Odom Jr. and the lovelier Nicolette Robinson. Not only are they married — and parents to a beautiful baby girl — but they also have a show coming out!
So, to celebrate the upcoming premiere of Love in the Time of Corona, we Zoomed with Leslie and Nicolette to see how well they know one another!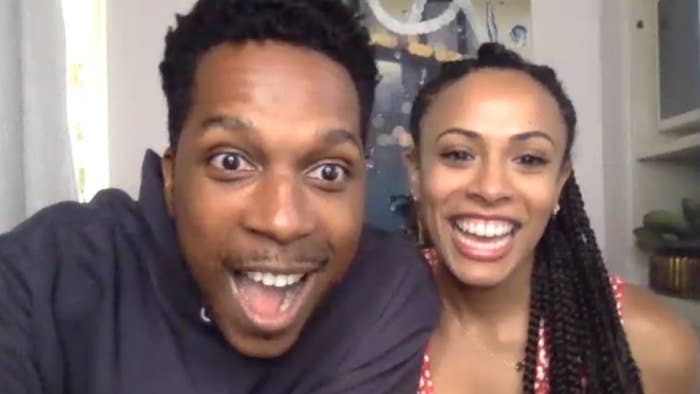 Do they know one another's birthdays? One another's secret talent? That they're officially the cutest couple of all time? Only one way to find out!
Now it's your turn! Take our relationship test with your significant other and compare your score to Leslie and Nicolette's!
THE RULES:
• Check off each of the details you're ABSOLUTELY SURE you know about your significant other. At the end, you'll get a score out of 15.
• Share your score with your S.O., and whoever has the highest score wins! If there's a tie, congratulations to you both.
• Feel free to challenge your bae on the details they claim to know about you!
Be sure to catch Nicolette and Leslie on Love in the Time of Corona, airing on Freeform Aug. 22 and 23. Oh no, you're booked? No worries, it'll be available to stream on Hulu afterwards.