To celebrate the release of The Stand — based on the Stephen King novel of the same name — we had James Marsden read and react to the internet's thirstiest tweets about his handsome face (and other body parts)!
So, if you wanna watch James take a delicious trip down memory lane — I'm talkin' X-Men, Hairspray, and 27 Dresses to name a few — then watch the video below!
SPEAKING of 27 Dresses, James had a fun BTS tidbit to share about the filming of our fave scene.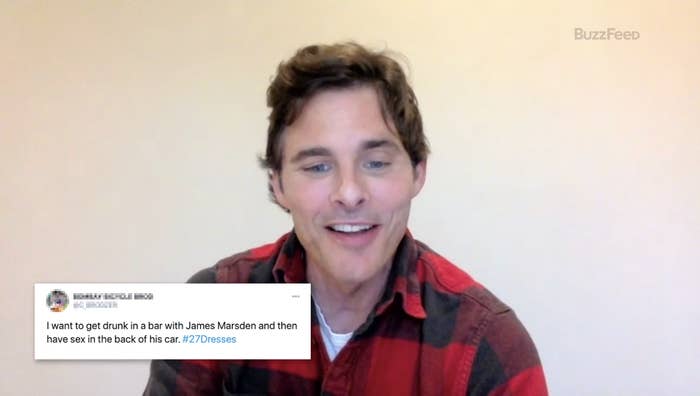 Lemme set the scene: the year is 2008. You're watching 27 Dresses with your friends and lusting after James/obsessing over Judy Greer. Right when you think it couldn't get any better, a drunken Jane (Heigl) and Kevin (Marsden) hop on a bar top and drunkenly sing Elton John's "Bennie and the Jets."
Little did your pre-teen self know, James and Katherine were a little tipsy while filming this scene...
James revealed that this scene was the LAST scene they filmed in the movie, so they decided to go out with a BANG!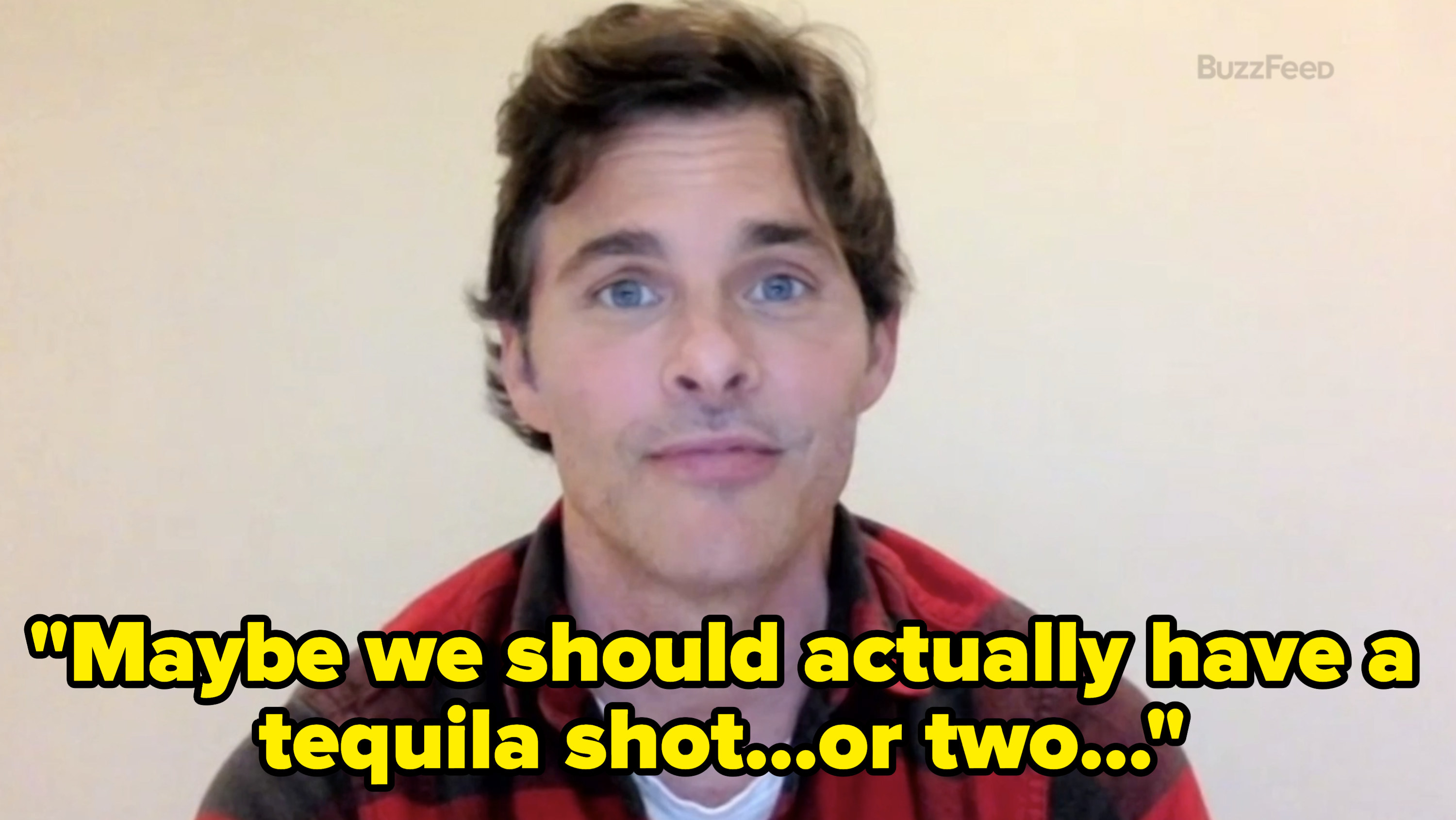 Wow. Talk about COMMITMENT!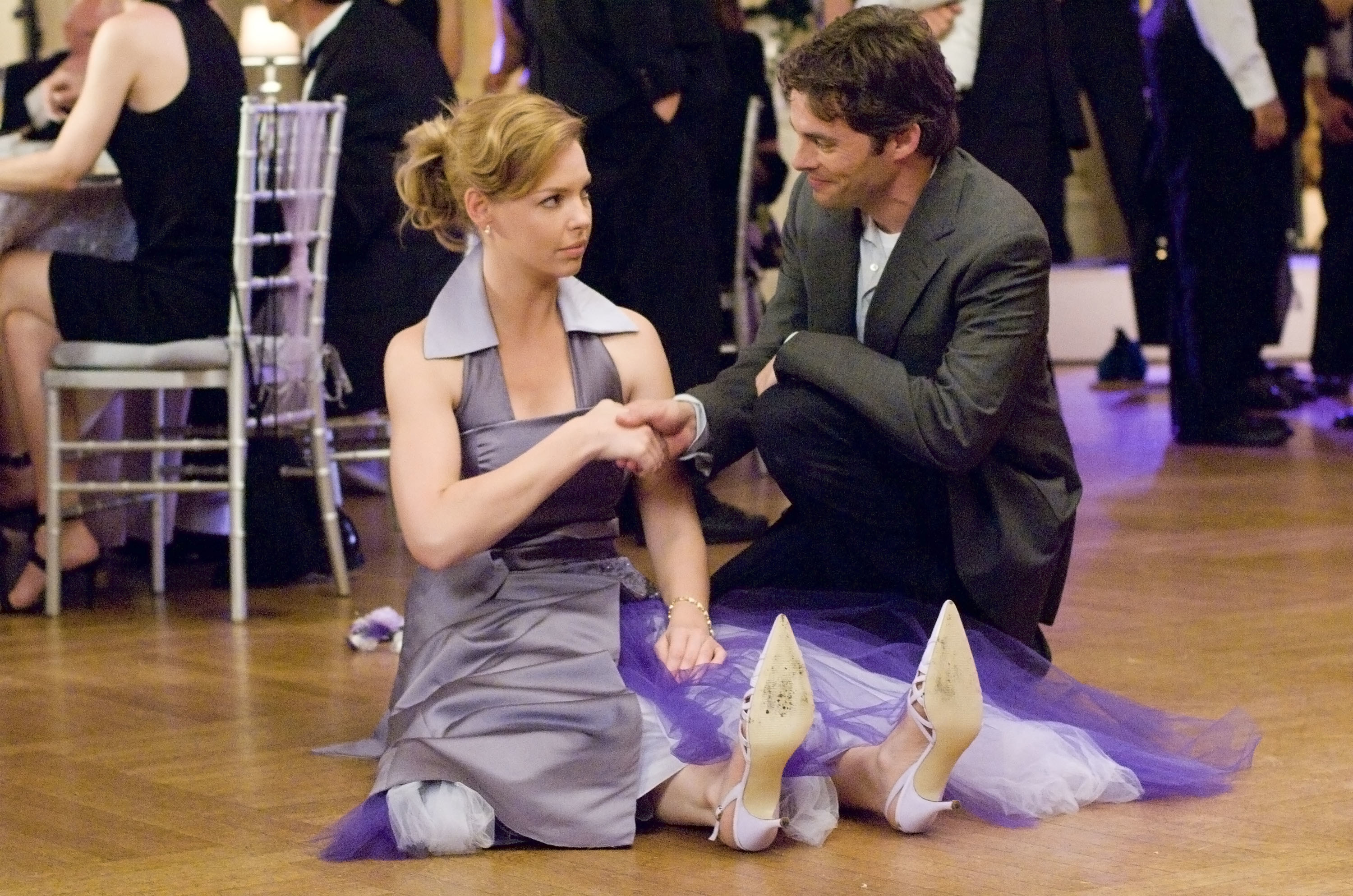 Thank you to James Marsden for blessing us with that story and his face in general.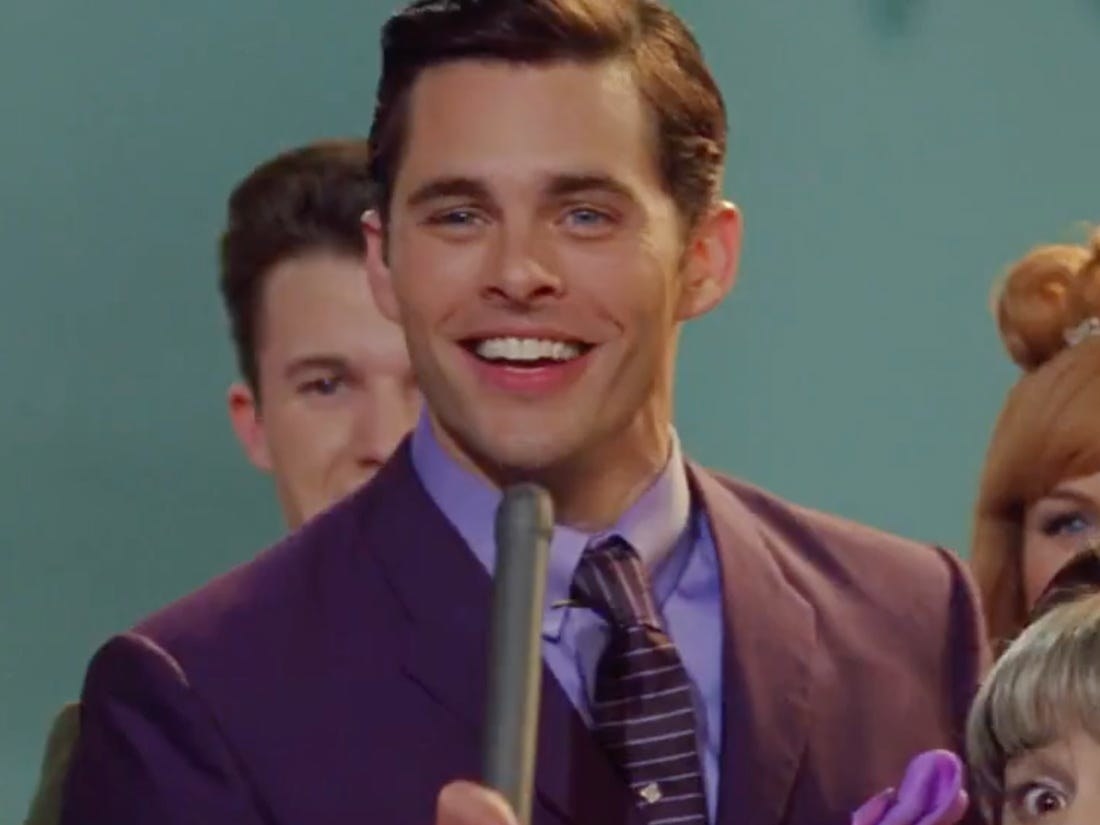 If you need more James content — don't we all — be sure to check him out in The Stand, only streaming on CBS All Access.