1.
Cher Horowitz's and Dionne Davenport's iconic plaid ensembles from Clueless: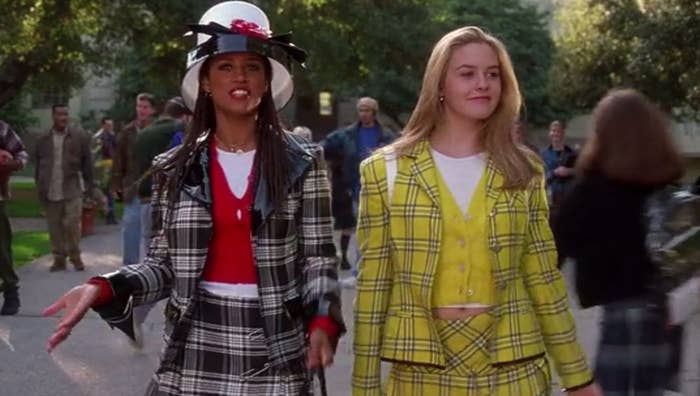 2.
Dionne's floral crop top and matching hair ribbons from Clueless:
3.
Cher's sheer overshirt and periwinkle vest from Clueless: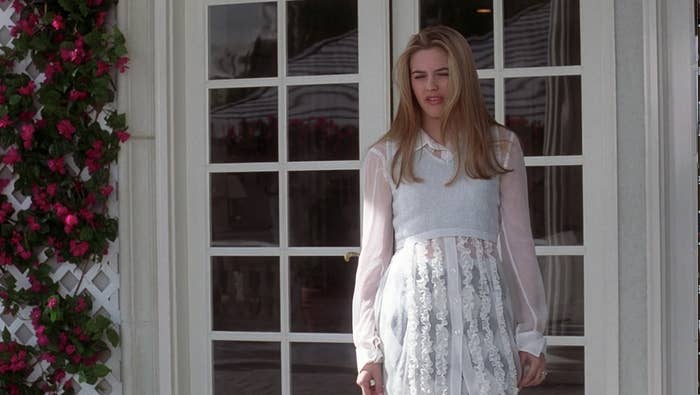 4.
Bianca Stratford's hot-pink prom coord from 10 Things I Hate About You: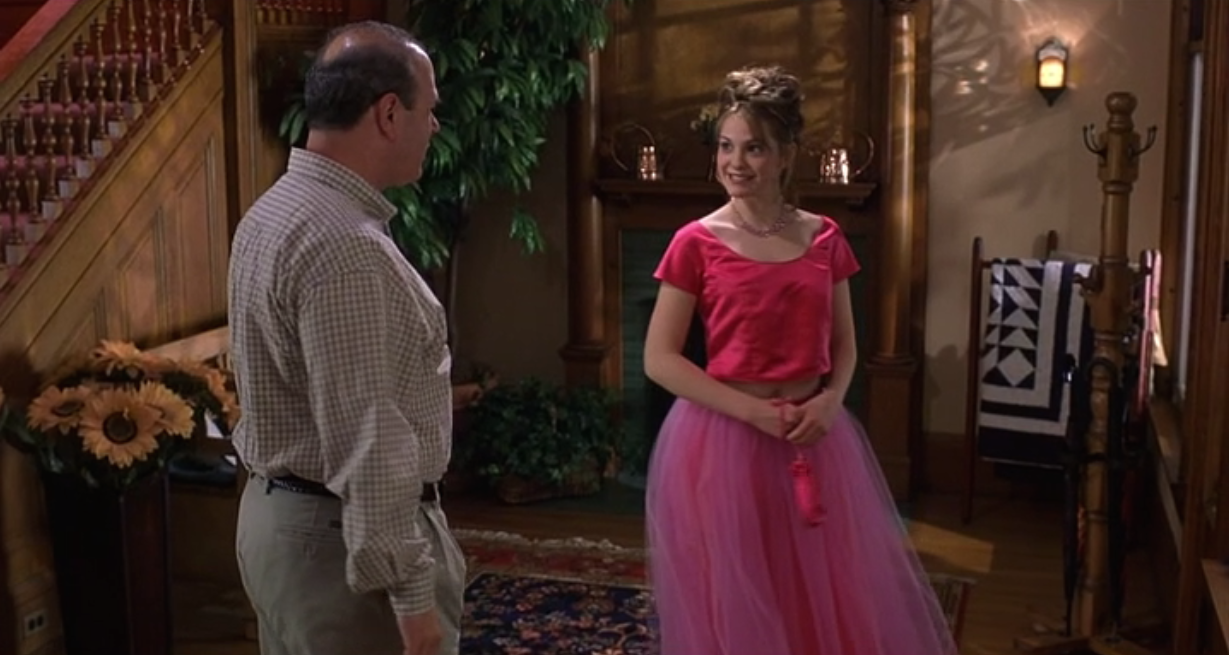 5.
Chastity Church's biblical tank top from 10 Things I Hate About You: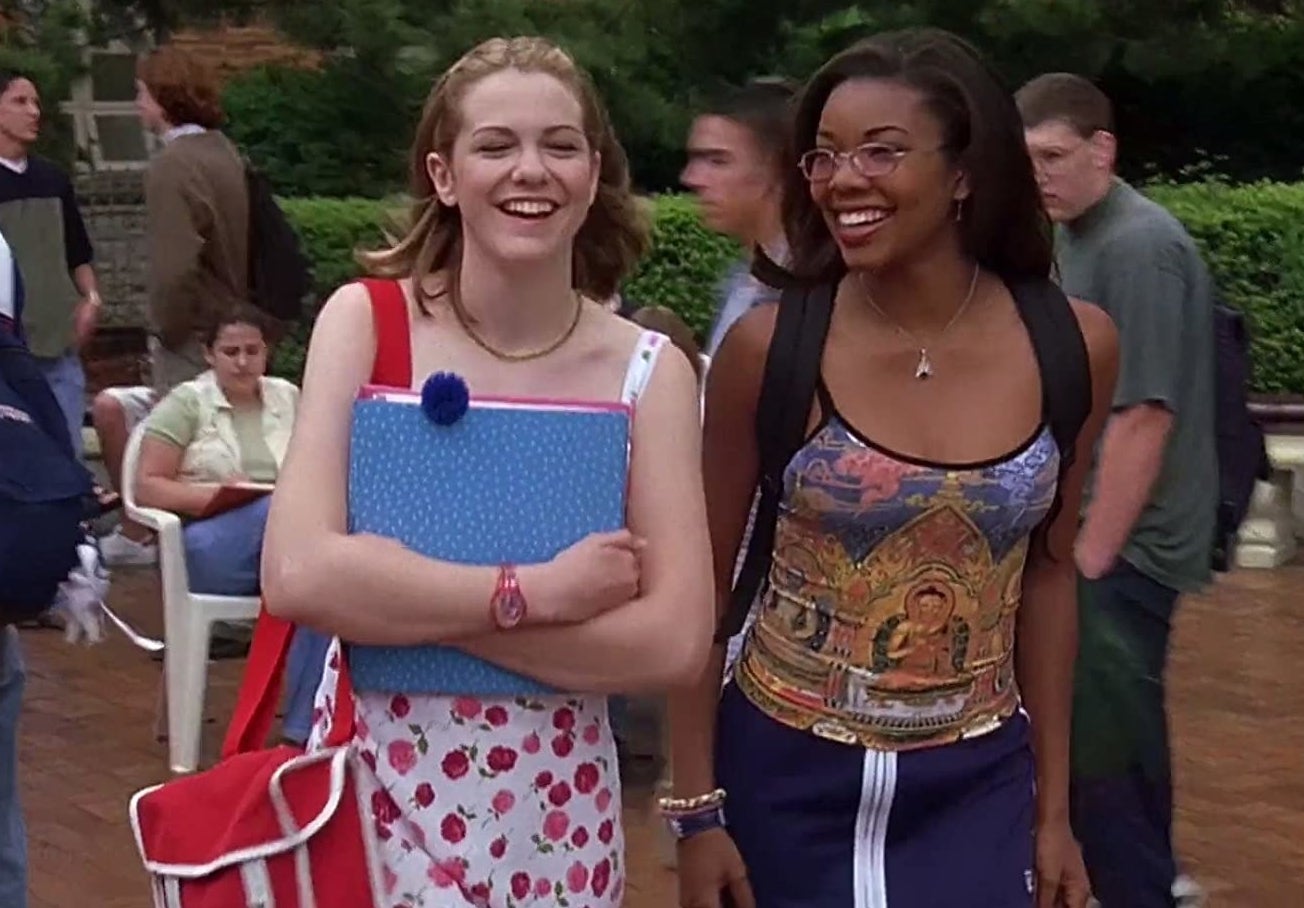 6.
Laney Boggs' red dress from She's All That:
7.
Chandler's multicolored matching crop top and pant from She's All That: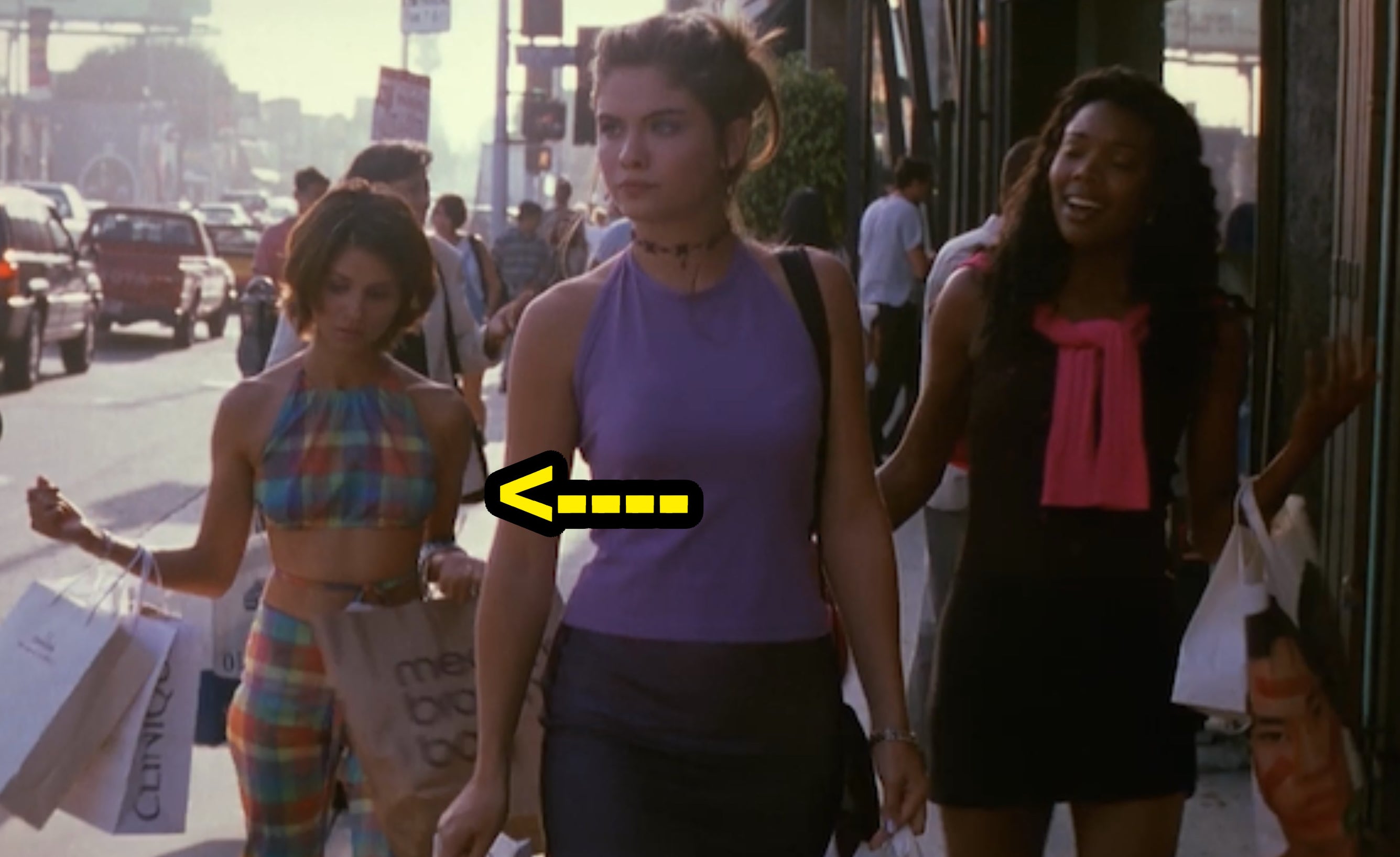 8.
Juliet's angel costume from Romeo + Juliet:
9.
Corey Mason's plaid-mini and cropped-sweater 'fit from Empire Records: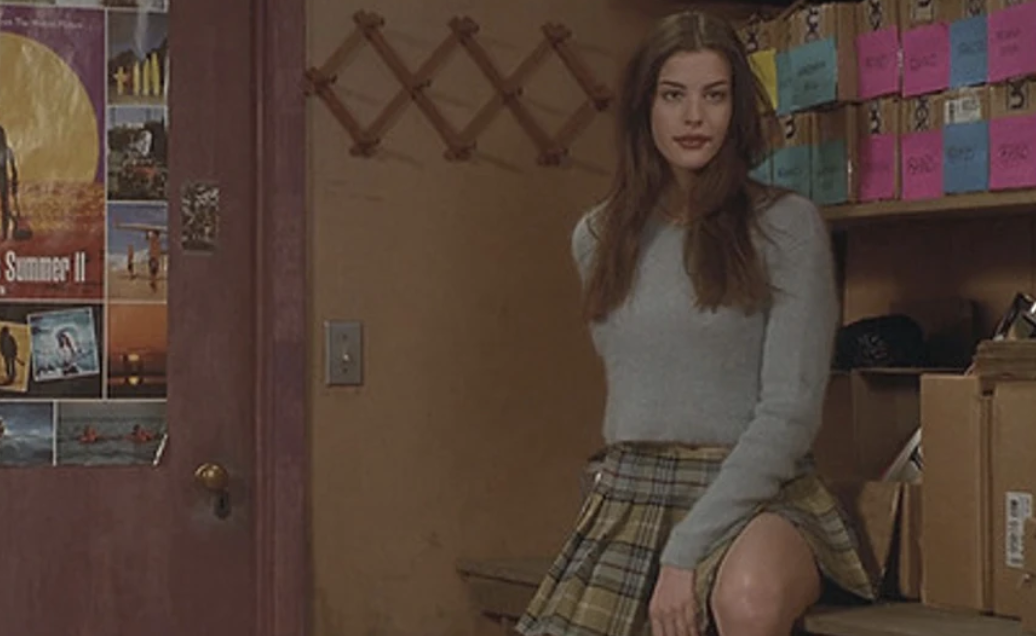 10.
Nicole Maris's extremely cute — also extremely inappropriate — red halter from Drive Me Crazy:
11.
Sarah's, Nancy's, Bonnie's, and Rochelle's edgy schoolgirl looks from The Craft: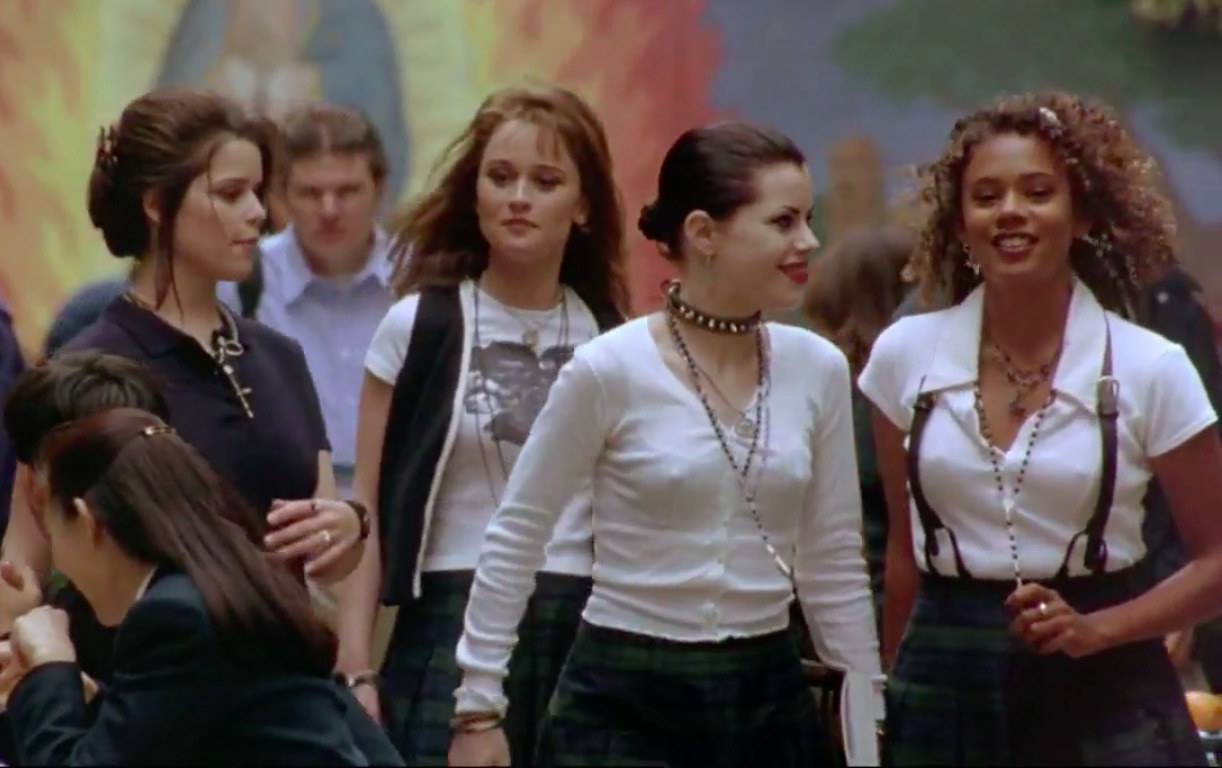 12.
Courtney's, Julie's, and Foxy's hallway outfits from Jawbreaker: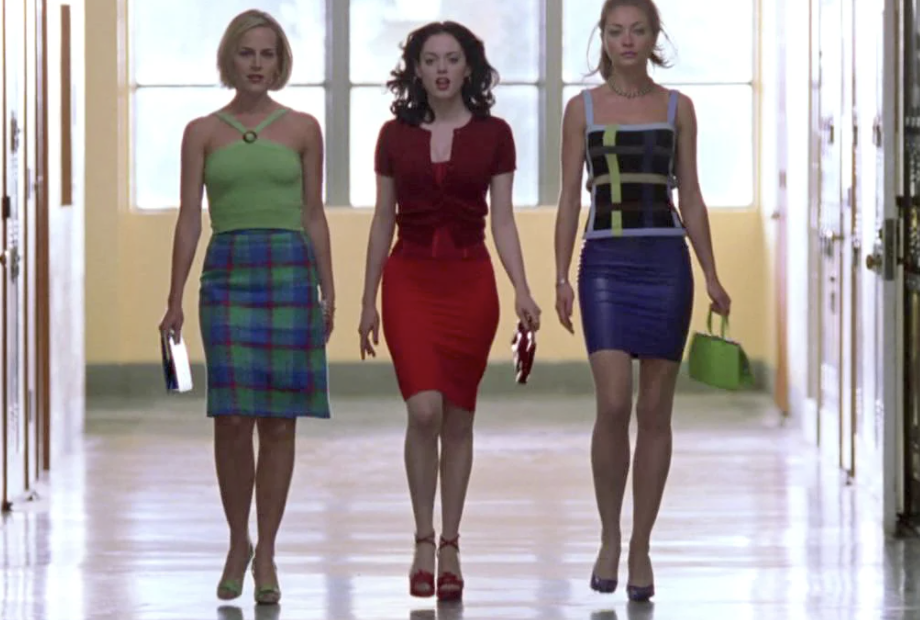 13.
Kathryn Merteuil's saucy...lingerie dress (??) from Cruel Intentions: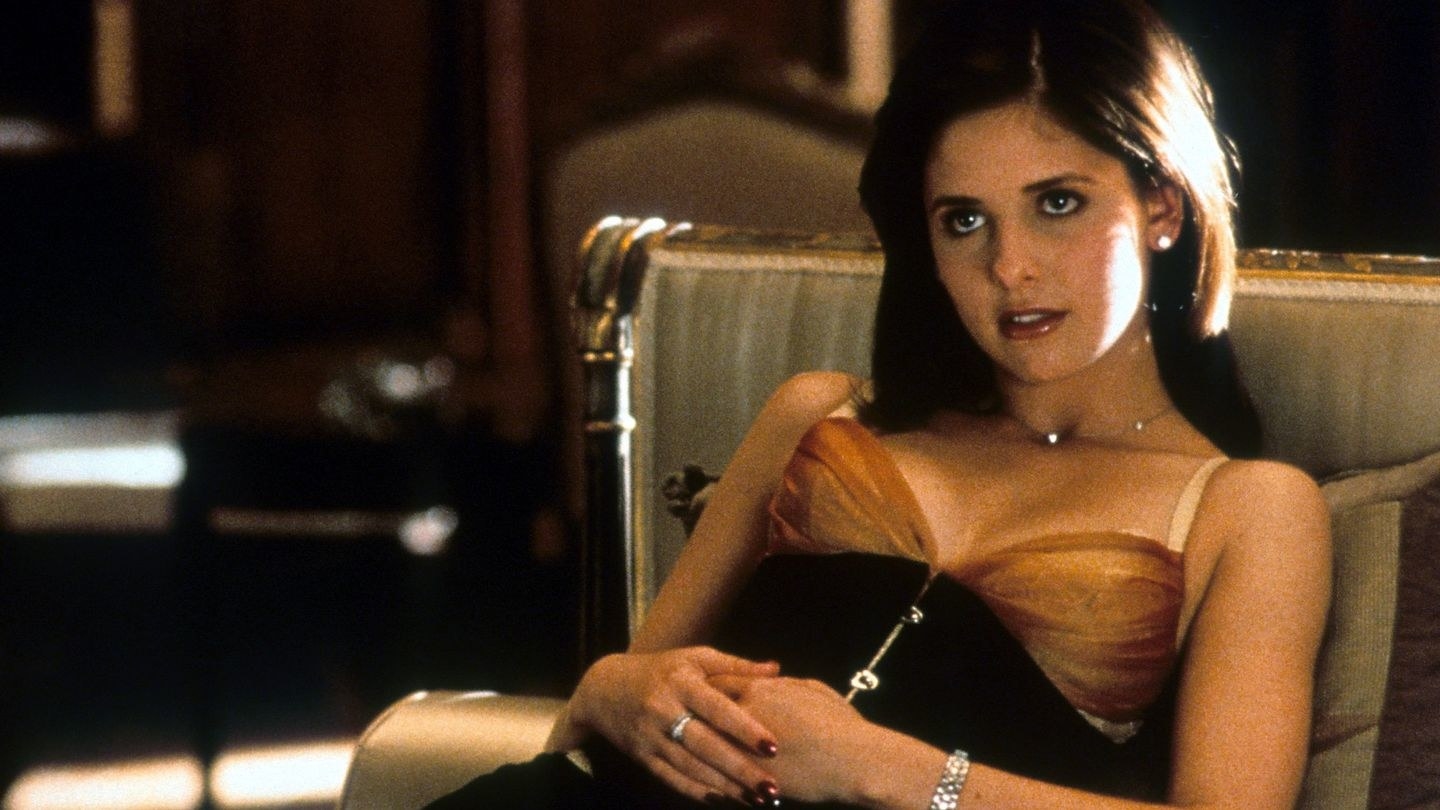 14.
Casey Becker's chunky cream sweater from Scream: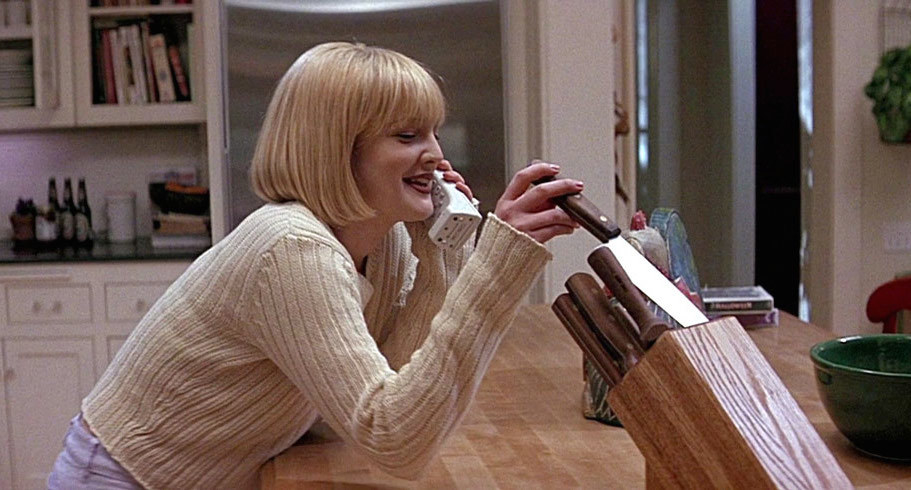 15.
Roberta Martin's colorful SSBD from Now and Then: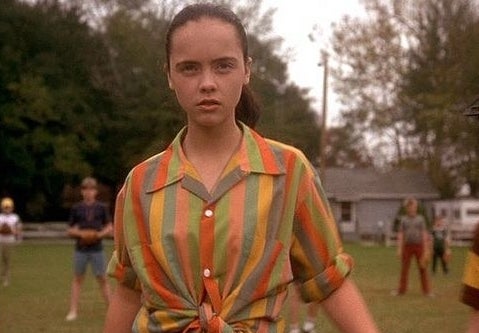 16.
Buffy Summers' neon workout ensemble from Buffy the Vampire Slayer: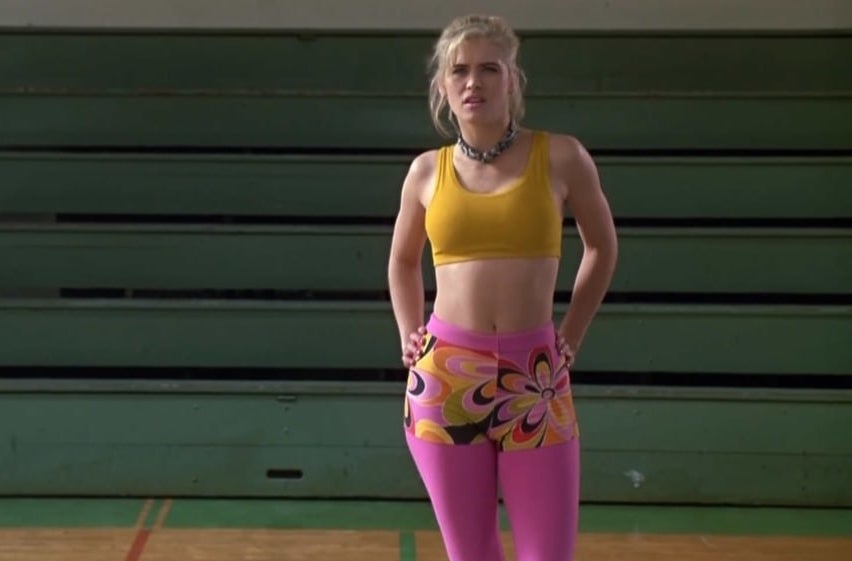 17.
Scary's, Baby's, Ginger's, Posh's, and Sporty Spice's #OnBrand outfits from Spice World:
18.
Alexia Wheaton's white crop top and matching lilac miniskirt from Wish Upon a Star: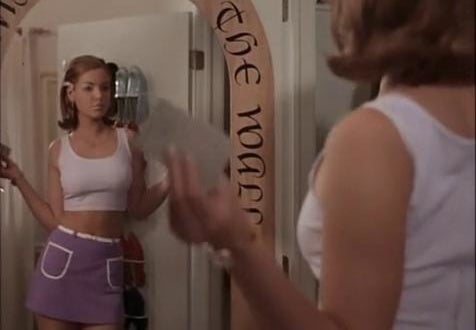 19.
Finally, Megan Bloomfield's and Graham Eaton's electric purple nighties from But I'm a Cheerleader: