Well, earlier this week was the Met Gala, where Grimes showed up in a Dune-inspired gown designed by Iris van Herpen: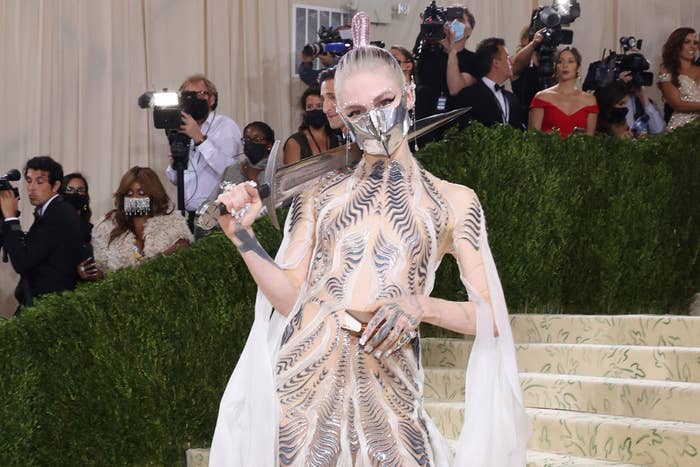 Now, I love the Met Gala, but one of the things I love even more are the BTS videos of celebrities getting ready and an in-depth conversation about the inspiration behind their outfits. Not too long ago, Vogue released Grimes' video, and it's everything I dreamed it could be...and somehow more.
However, I'm not here to talk about her dress or her dope sword made from melted-down guns. I'm here to discuss this lil' tidbit about X and how he doesn't call Grimes "mom":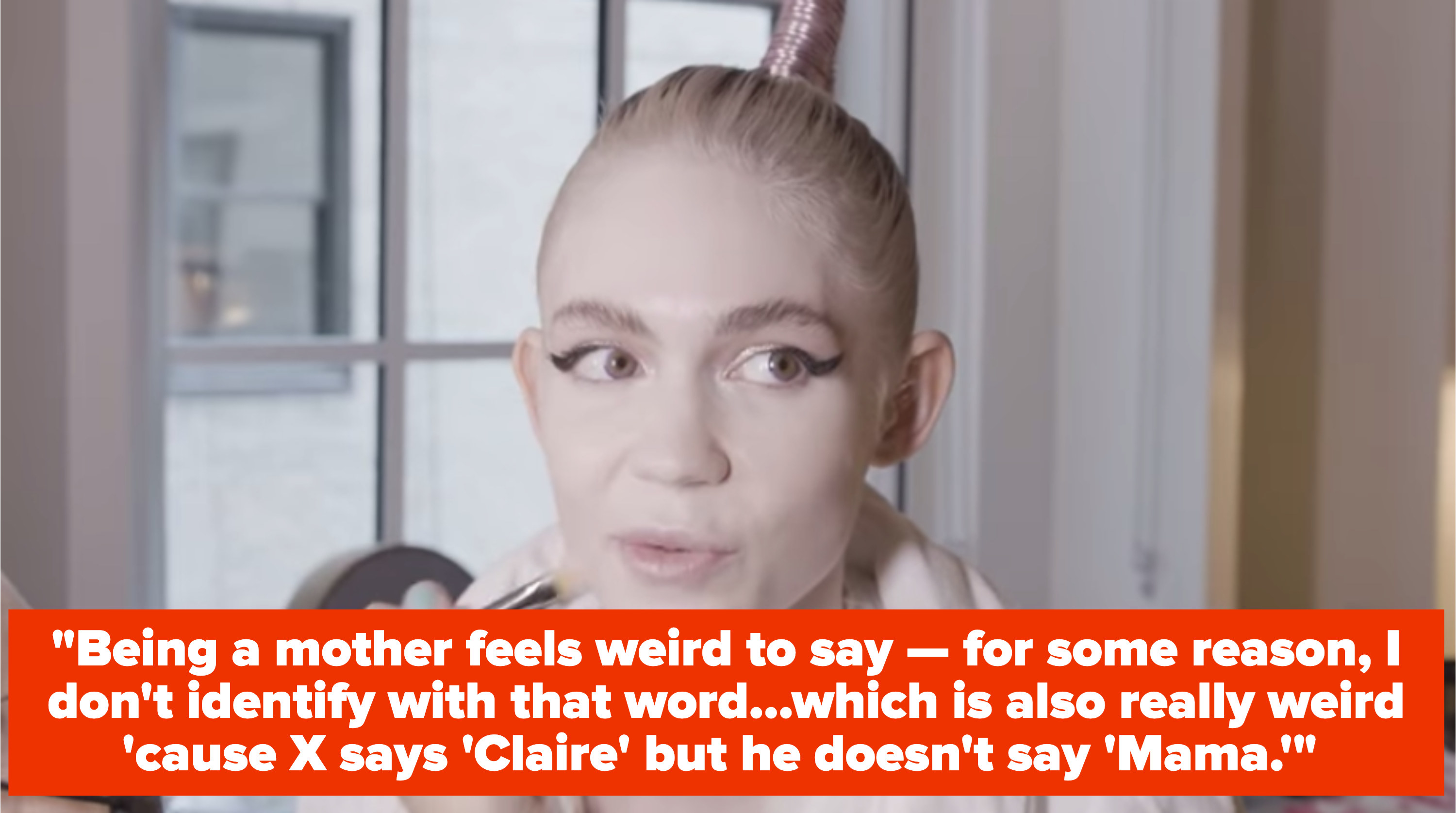 Like, not a single thing surprises me about 16-month-old X Æ A-Xii being like, "Claire, juice!" Not. A. Single. Thing.
So, yeah. That's been your X Æ A-Xii update. See you for the next one.