21 Of Princess Diana's Most Iconic Outfits That Have Truly Withstood The Test Of Time
Fashion, her name is Diana.
Last week, Spencer hit theaters and promptly knocked me on my emotional ass. Among the many, many, MANY good things this movie gave us, on of my favorites things was the reminder of how much of a style icon Princess Diana was.
So here's a collection of Princess Diana's best outfits*:
*Which, technically, isn't every outfit, but this article can only be so long. 
1.
The pearl-encrusted dress and matching jacket: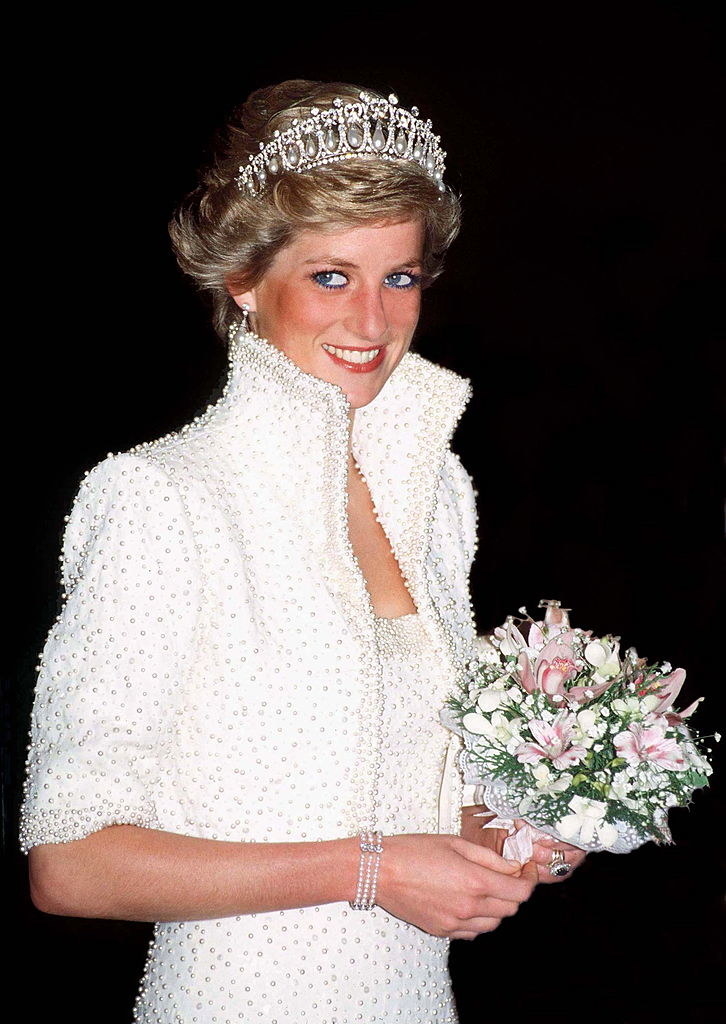 2.
This denim top and khaki capri pant combo: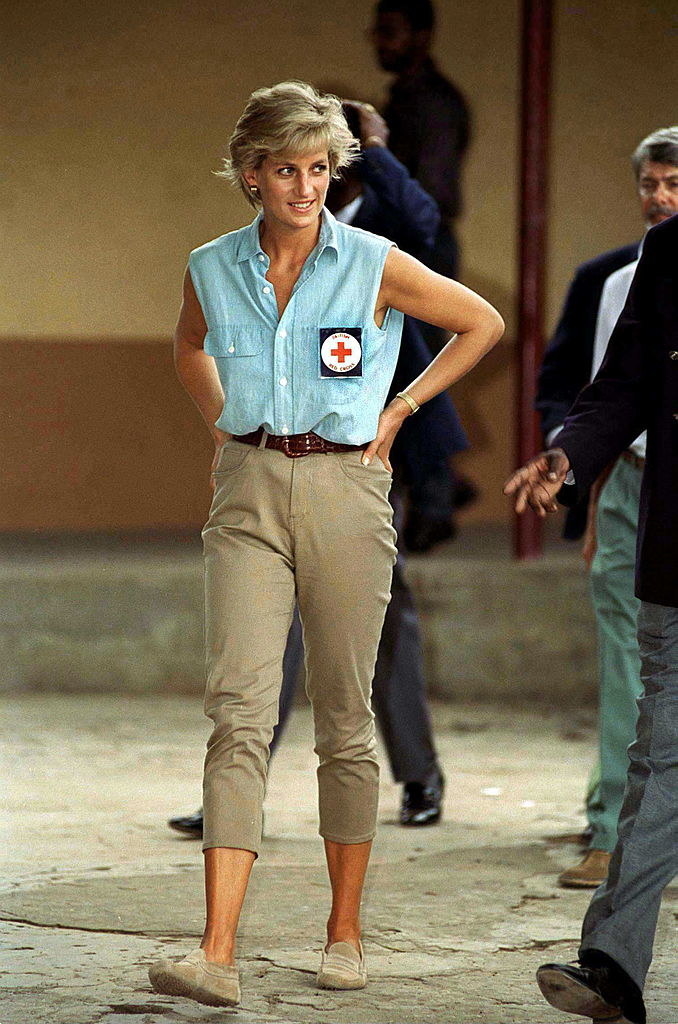 3.
This tangerine co-ord: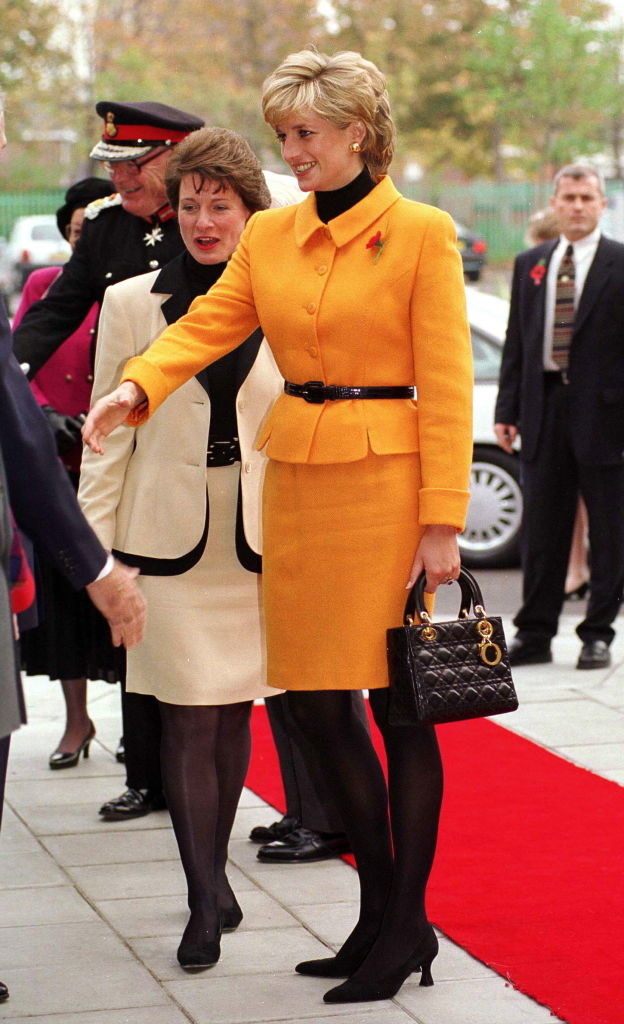 4.
This pink sweater and matching pink gingham pant: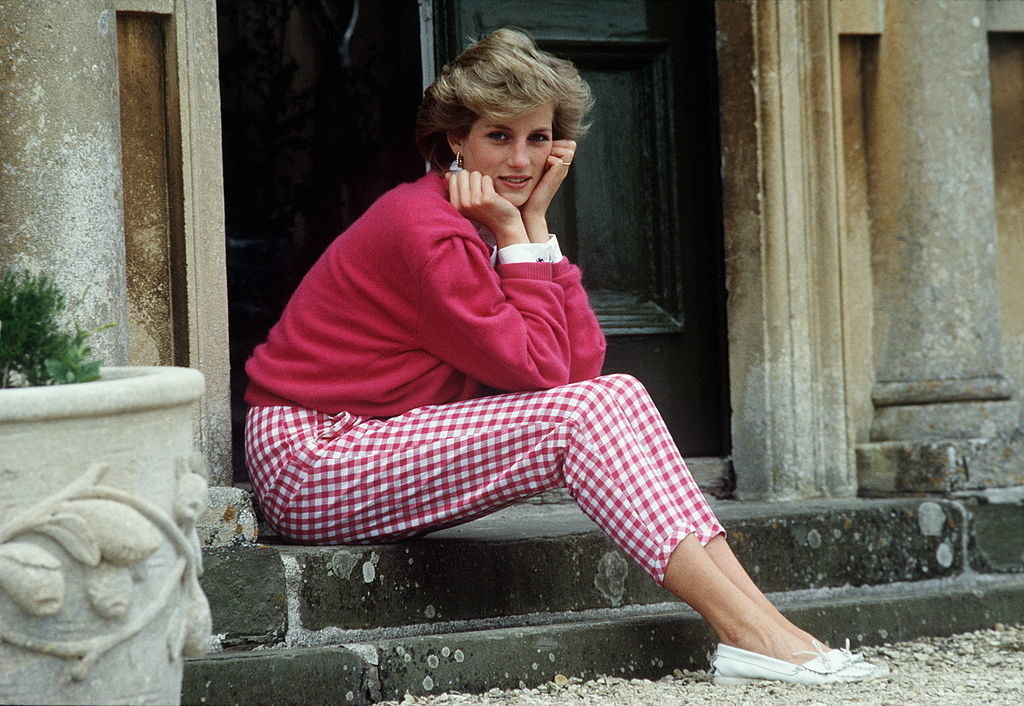 5.
This film festival favorite: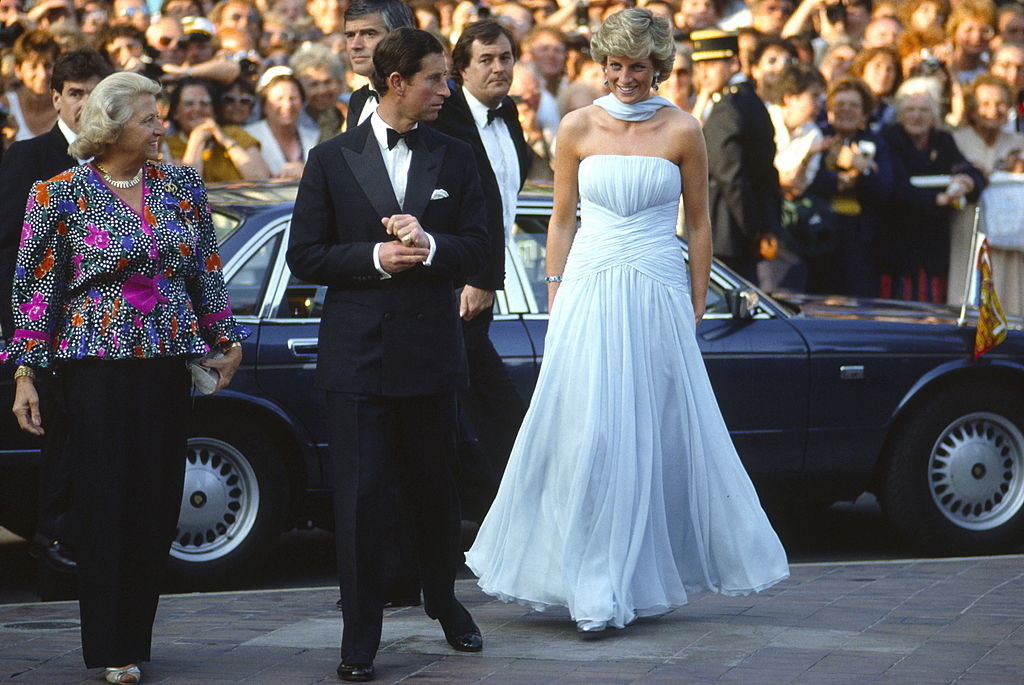 6.
These iconic matching green outfits between Princess Diana and Meghan's future husband: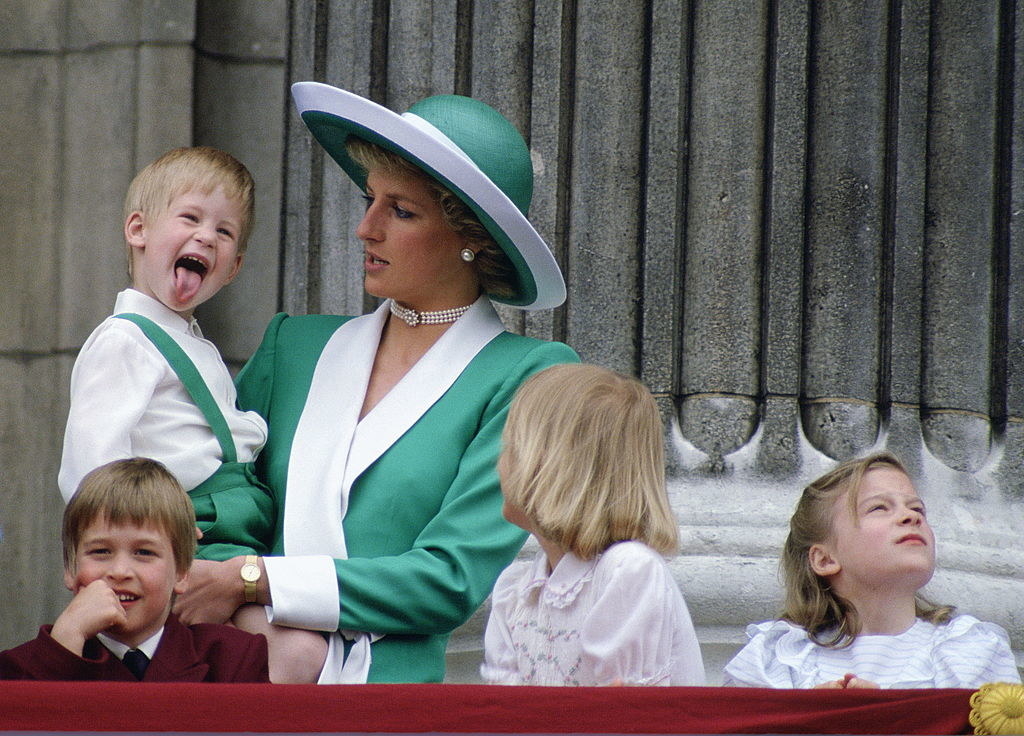 7.
This midnight velvet number with the sweetheart neckline: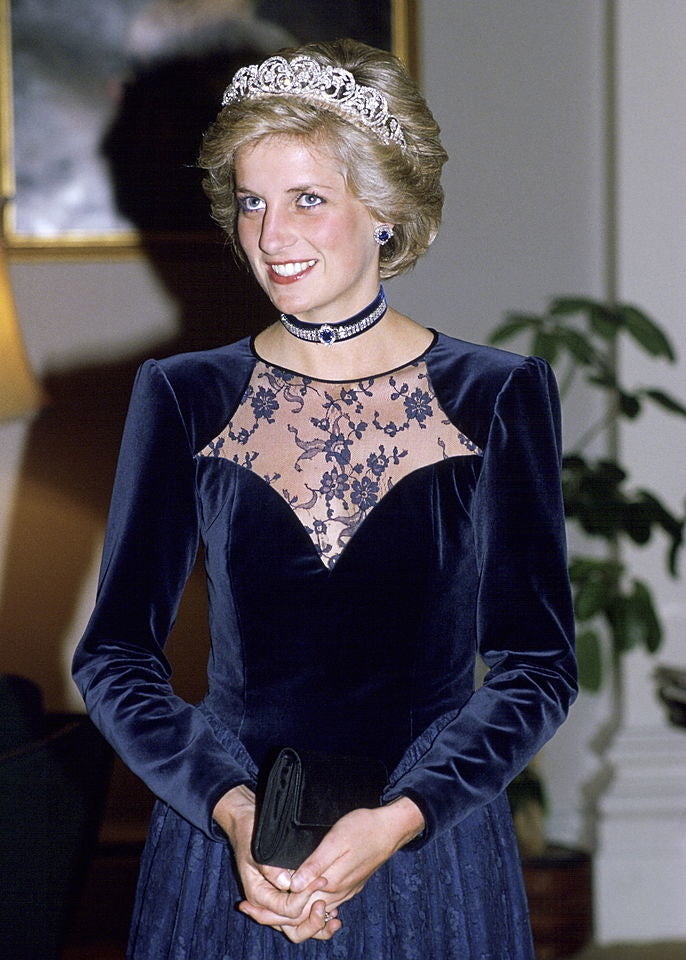 8.
This black-and-white patterned puffy sleeved top: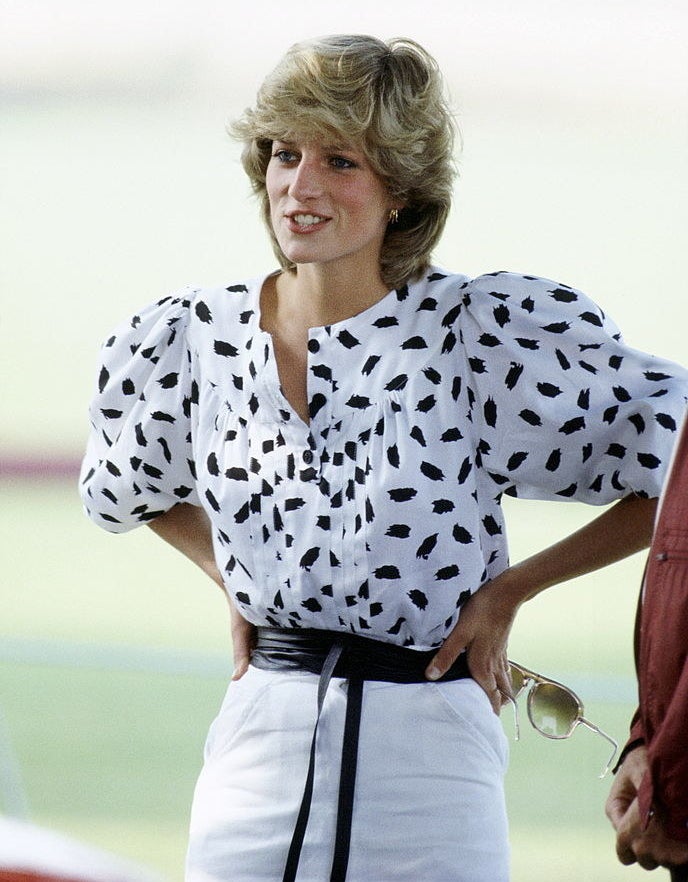 9.
This navy polka-dot collared dress: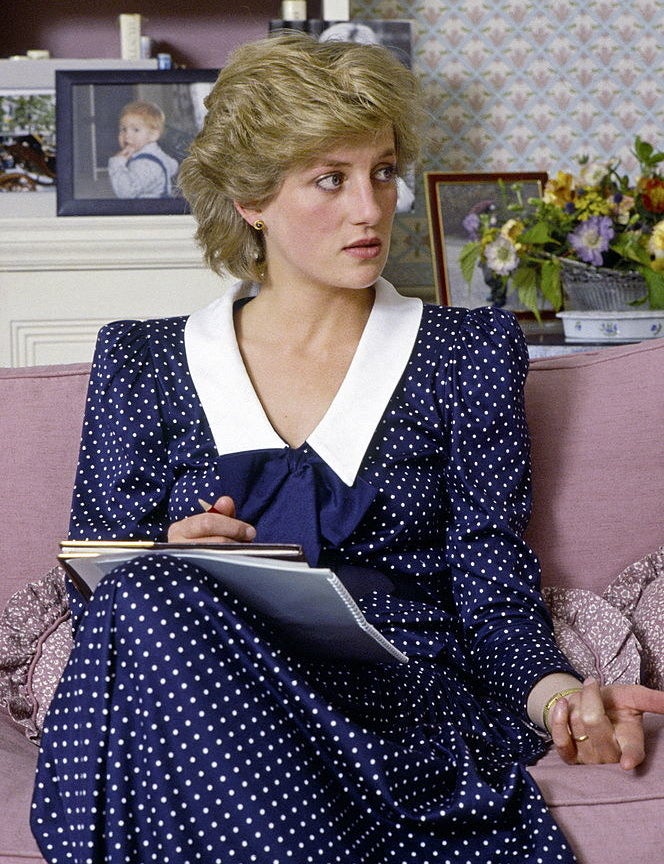 10.
This black-and-white houndstooth jacket: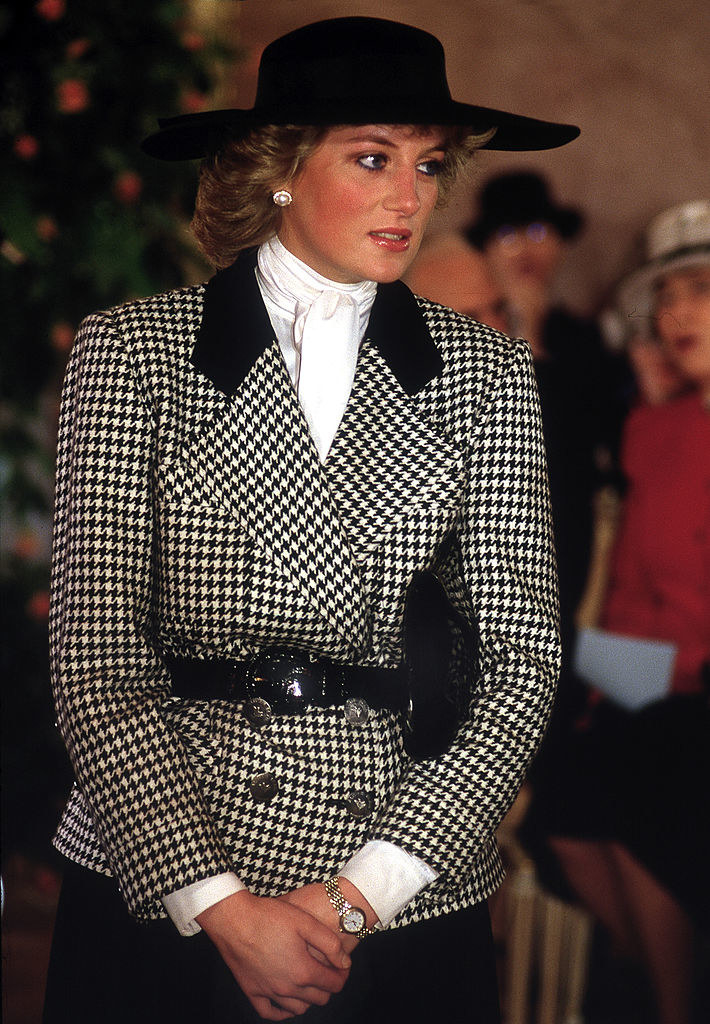 11.
This yellow plaid jacket and accompanying hat: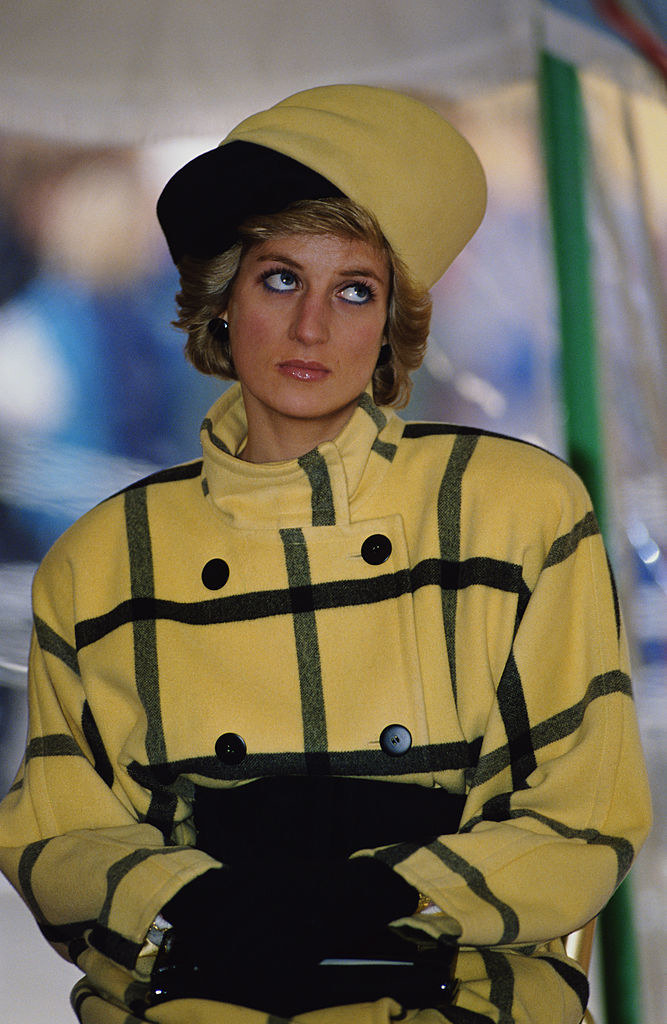 12.
This monochromatic moment with the olive green blazer: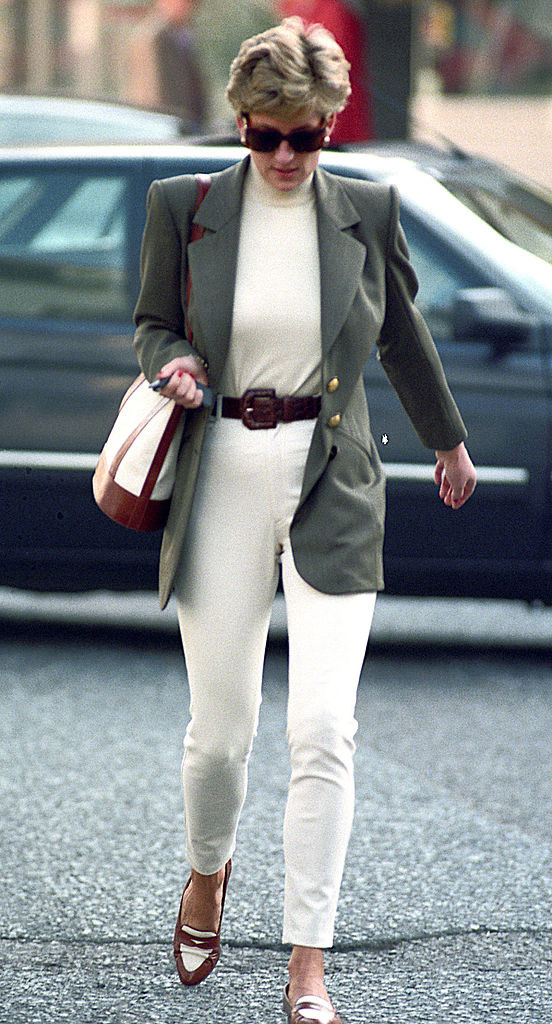 13.
This navy jumper and neon orange bike short fit: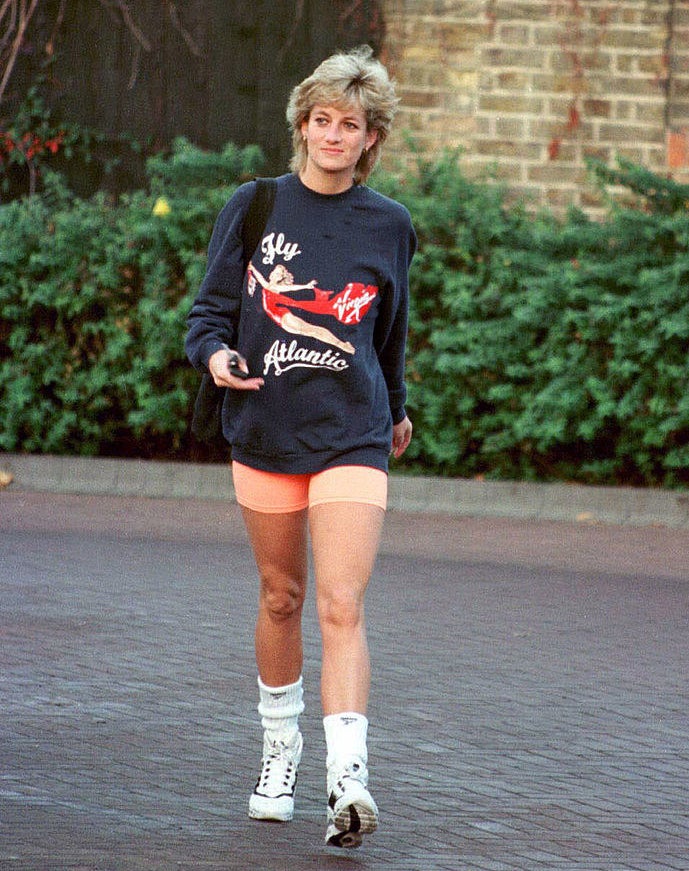 14.
This "black sheep" jumper: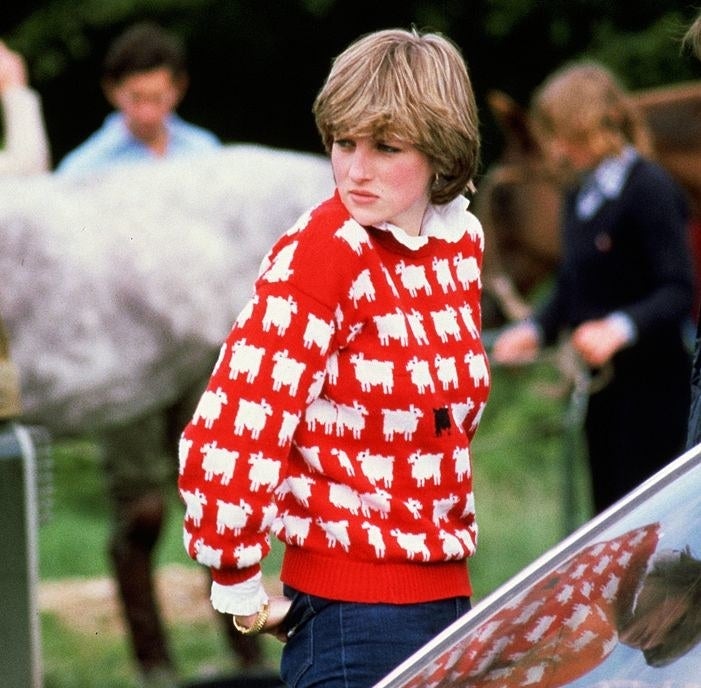 15.
This bedazzled baby blue column dress: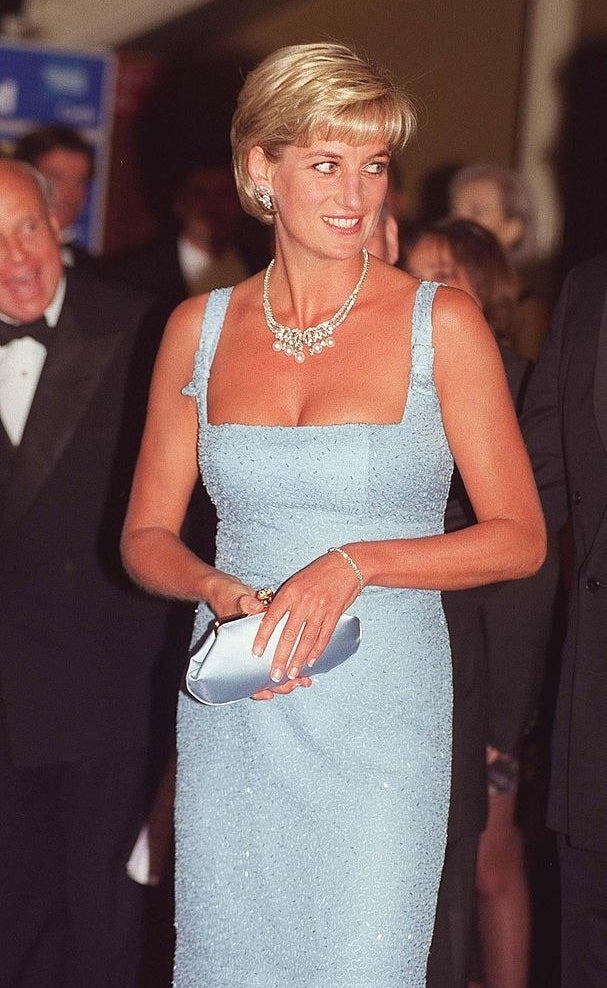 16.
This white suit with black pipping: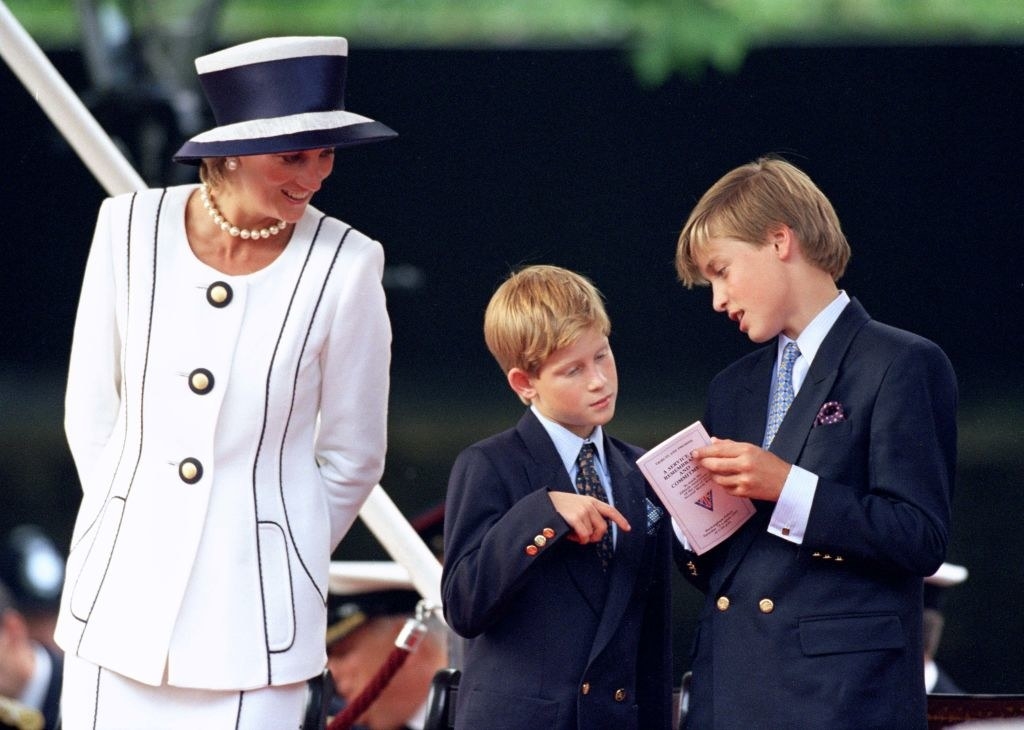 17.
This red-and-black plaid jacket: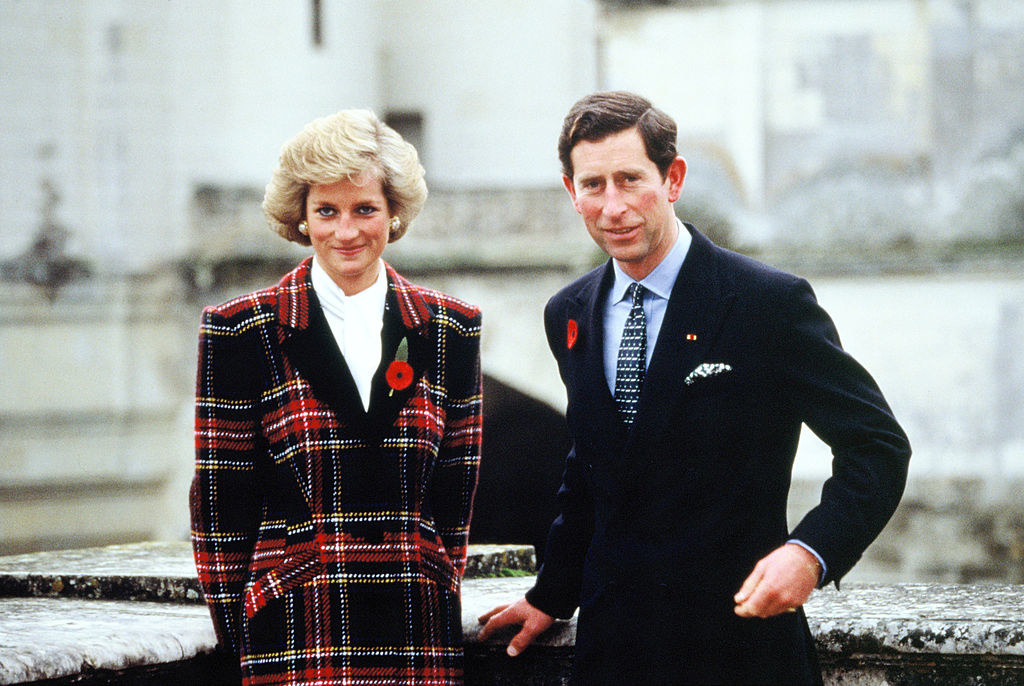 18.
This sailor-inspired top and pastel blue seersucker pant: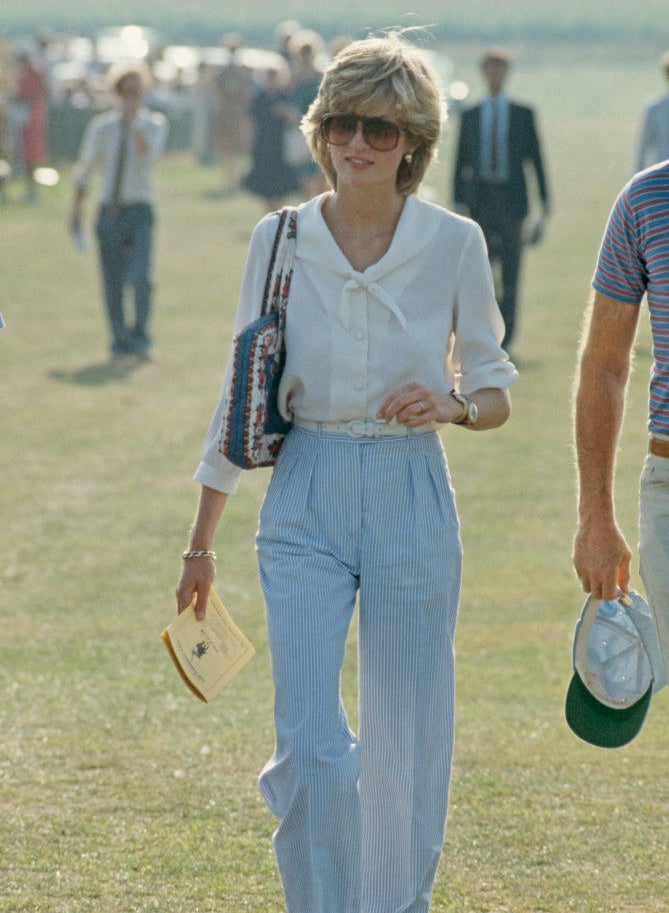 19.
This red one-shoulder dress: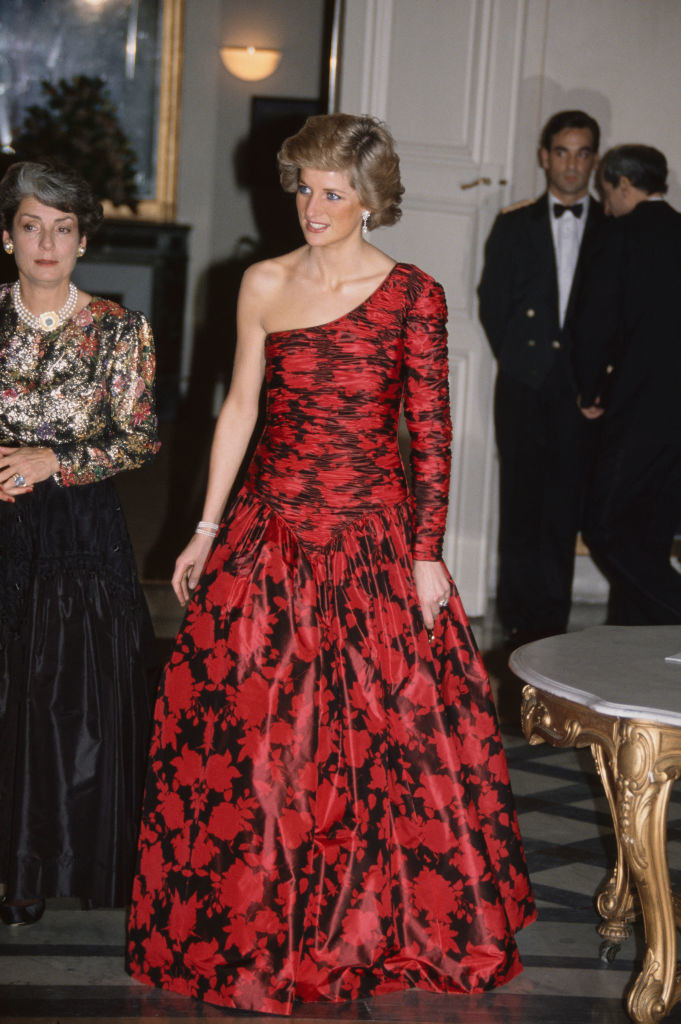 20.
This letterman look:
21.
Last, but not least, this LBD (AKA the revenge dress) that TRULY was a cultural reset:
What are some of your favorite Princess Diana looks? Let us know in the comments below!