Thinking back on 2017, there are several different words that could sum up the year: sexist, racist, hell even just terrifying. But according to Dictionary.com the word of the year is simply, complicit.
The site defines complicit as "choosing to be involved in an illegal or questionable act, especially with others; having partnership or involvement in wrongdoing." And over the course of 2017, searches for the word increased 300% and spiked three separate times.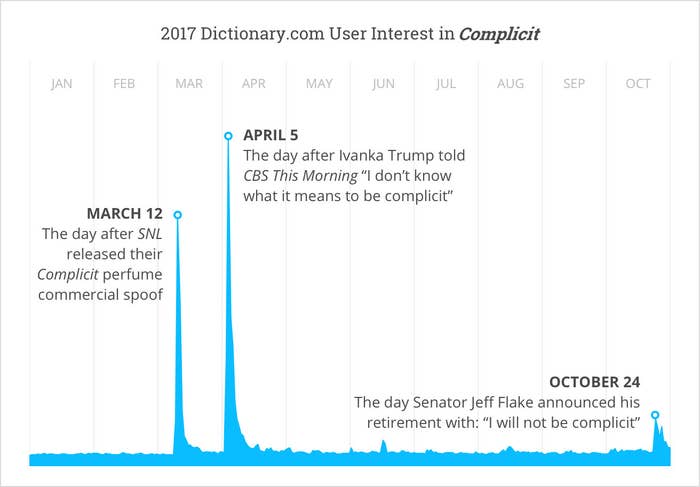 The site decided on complicit both because of how many issues it touched throughout the year, and also to honor those who, even in the face of wrongdoing, chose not to be complicit.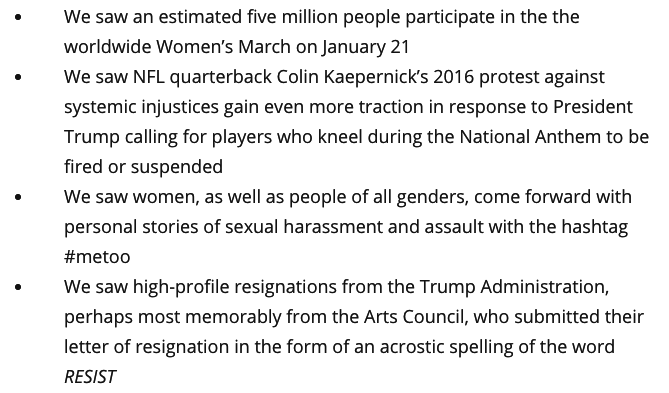 But most applauded the site for making such a bold statement in choosing complicit as word of the year.
Here's to hoping 2018's word of the year is something a little more... delicious?