Wow. What a halftime show. Beyoncé and Bruno Mars absolutely slayed.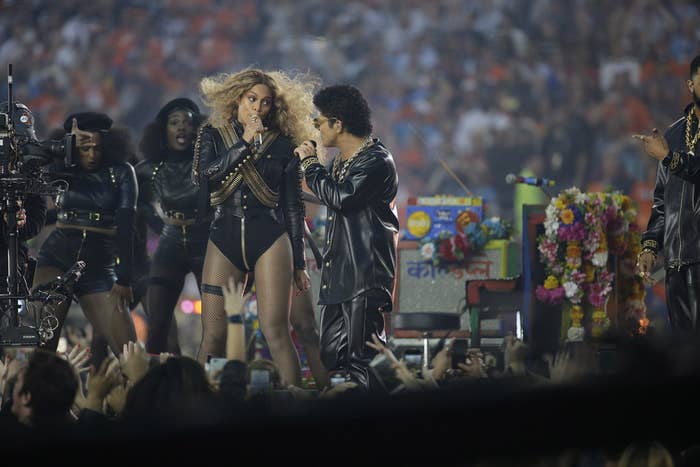 Wait, we're forgetting someone, right? Oh, right.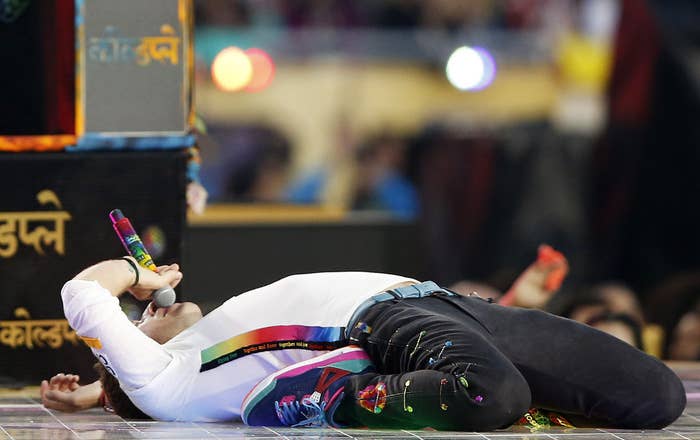 Face it, guys. Chris Martin was the Left Shark of this year's Super Bowl halftime show.
We all remember Left Shark, right? The poor backup dancer last year who was just trying his darndest.
Well, when Chris joined Beyoncé and Bruno at the end of Sunday's show, it was painfully obvious he was desperately trying to keep up.
He looked grateful to be there, tbh.
Like, reaaaaaaaallly grateful.
He was out of place.
Luckily he had someone there to help him out.
And help get him into the "club."
But even in the club, poor Chris was outshone...
He just didn't know what to say.
Something just smelled off...
Even Anna Kendrick agreed: