4.
London Mayor Boris Johnson and an orangutan on a tricycle: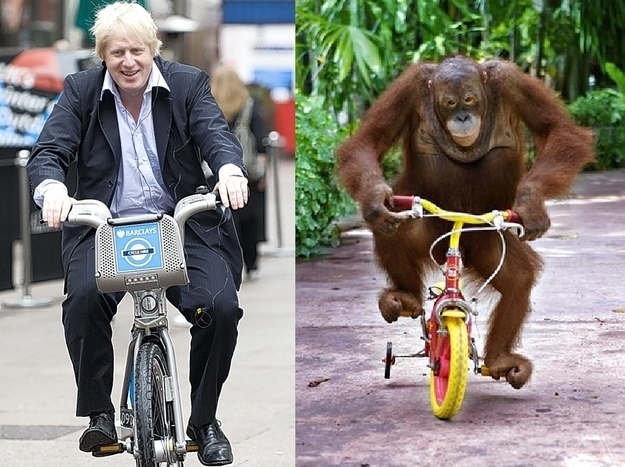 5.
The US Women's Gymnastic's Team and a bunch of ducks: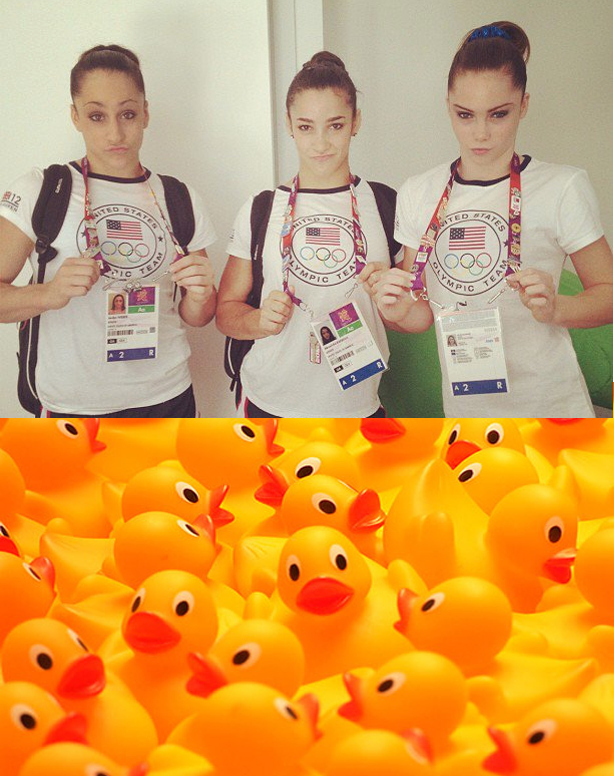 6.
Trampolinist Viachaslau Modzel and Freddie Mercury: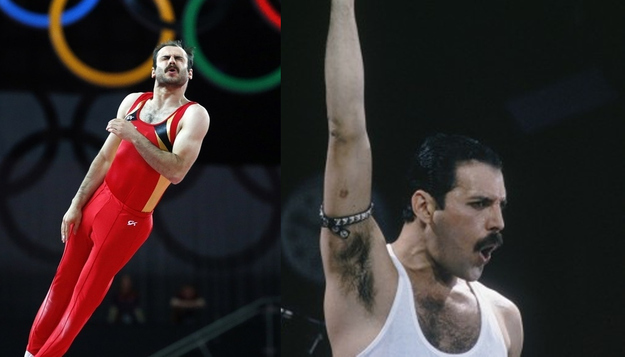 7.
This British fan and an actual horse: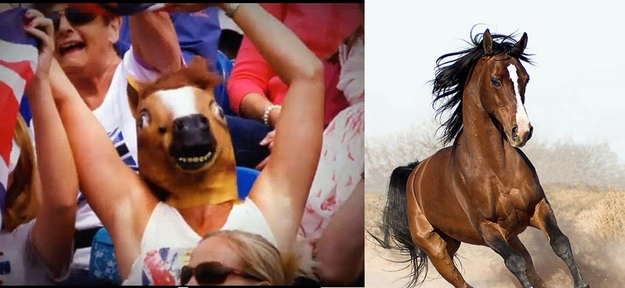 8.
The official Olympic portraits and a bunch of criminals' mugshots: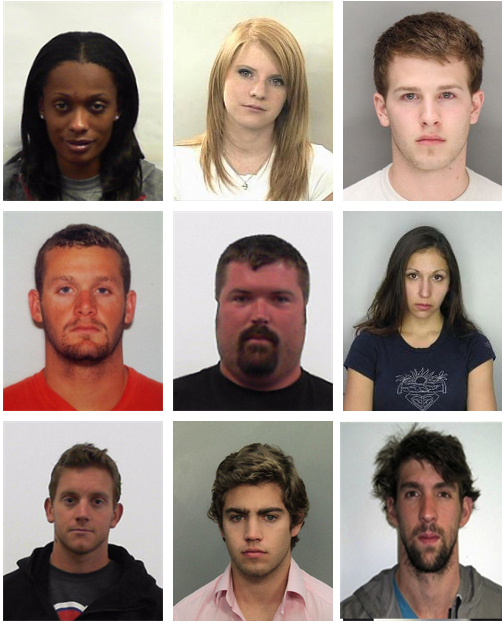 10.
Weightlifter Matthias Steiner and Success Kid: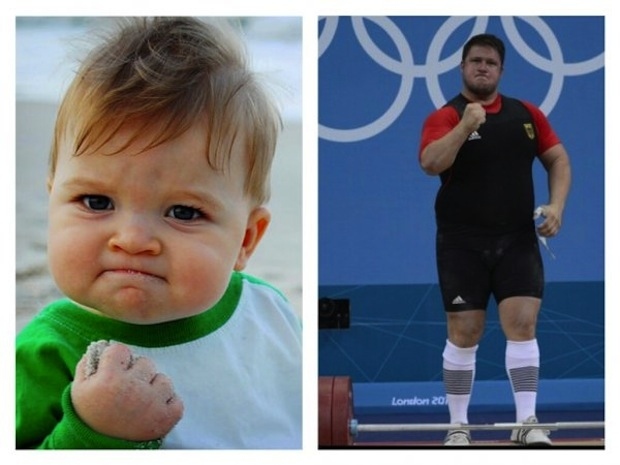 11.
The Queen and Walter Bishop from "Fringe:"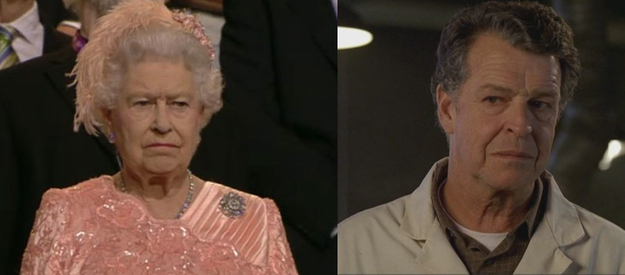 12.
Canada's badminton team and Bruce Lee: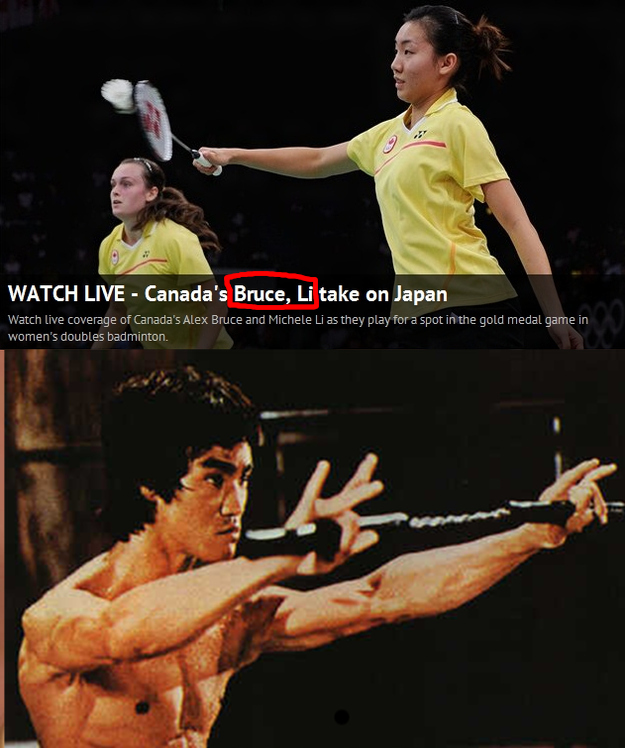 14.
This guy's last name...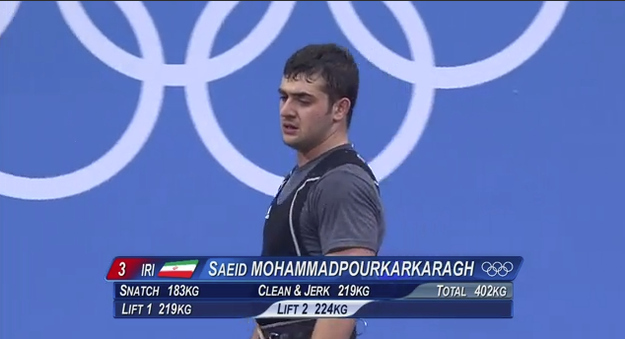 And what happens when a student falls asleep on the keyboard while writing a research paper: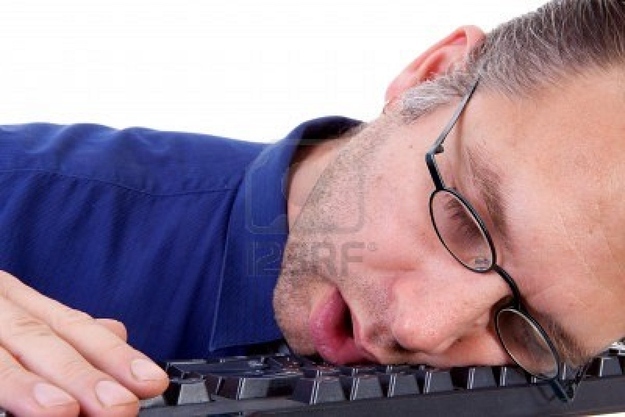 15.
Cyclist Alexander Vinokourov and Conan O'Brien: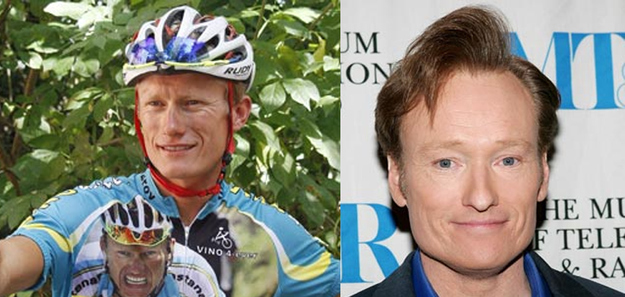 16.
This unfortunate gymnast and someone going to the optometrist's:
17.
London Mayor Boris Johnson again and a surprised orangoutang: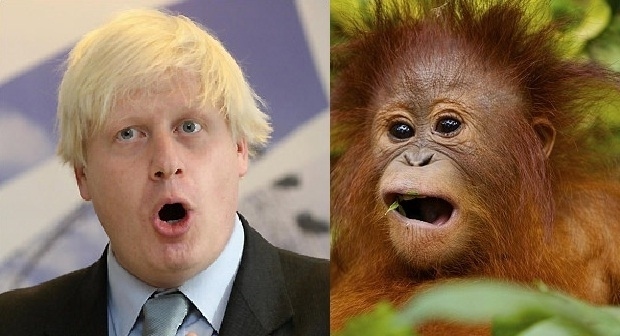 ...And a third wheel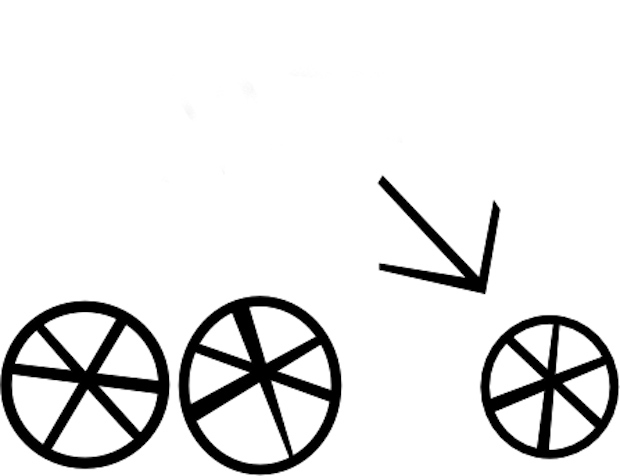 19.
Tennis player Novak Djokovic and every white man who has ever tried to dance: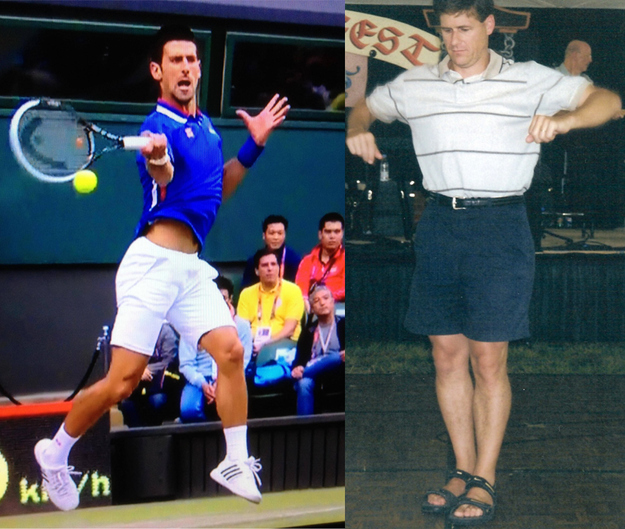 20.
Synchronized swimmers and your worst nightmare: