Hello Stranger Things fans! Welcome to the Upside Down...i.e. the post where we attempt to find out what's going to happen in Stranger Things Season 2...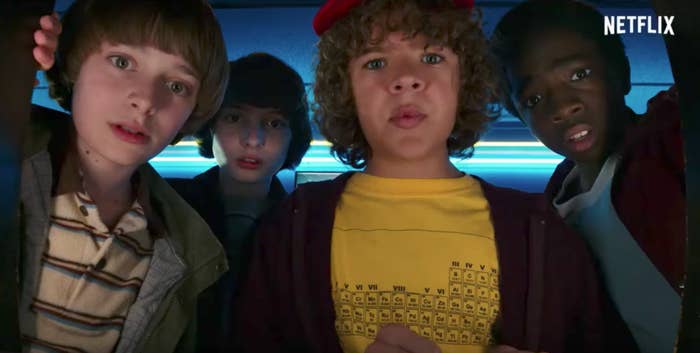 ...VIA A STRANGER THINGS OUIJA BOARD!!!
YES, Hasbro just released this really cool Stranger Things-themed Ouija board. And, YES, we decided to risk our lives by asking it questions about Season 2.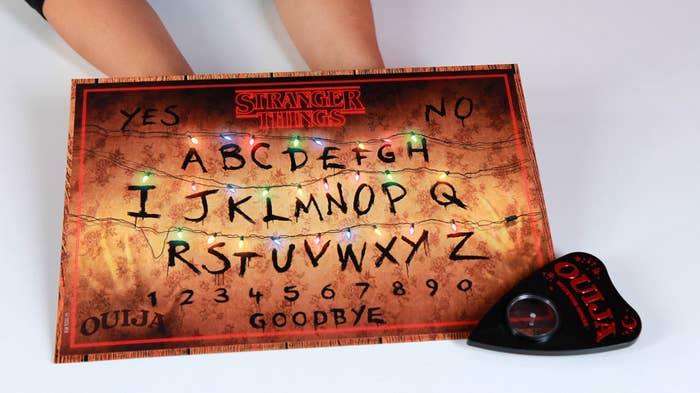 For a little background, Crystal had only played with a Oujia board once, Norberto said he doesn't fuck with the Ouija board (he's Catholic!), and Allie was a mixture of "okay" and "terrified" about the whole thing.
We first asked if there was a spirit in the room with us...and, surprisingly, we got a "YES!"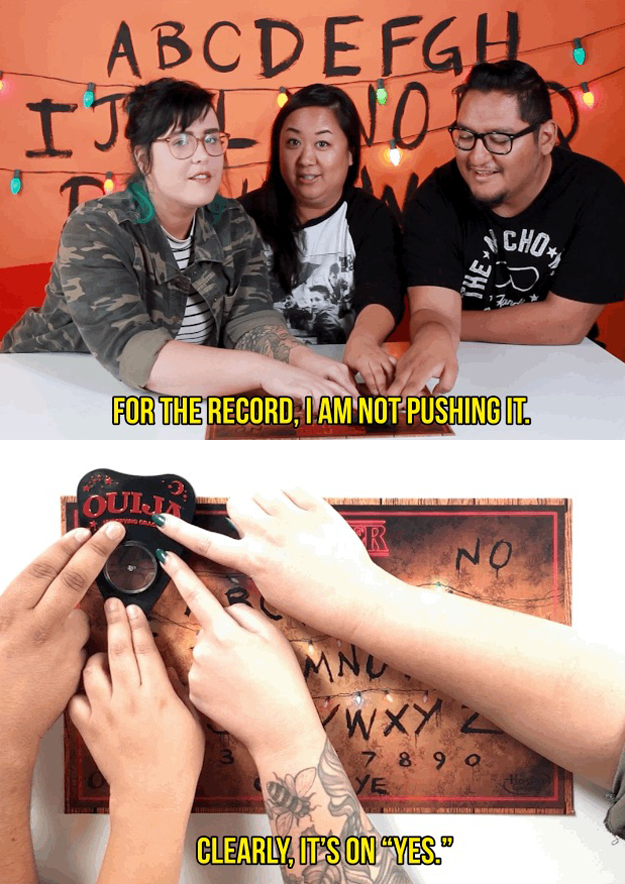 Then we decided to get right into our Stranger Things Season 2 questions:
"Will there be justice for Barb?"
"Will Nancy end up with Steve or Jonathan?"
"Will Mike and Eleven end up back together?"
"Will Joyce and Hopper end up hooking up?"
"Are any of the main characters gonna die?"
"Will you give us the first letter of the name of the character who will die this season?"
After getting our answers (and realizing we weren't gonna get any more spoilers out of the spirit), we decided to finally wrap things up with the Oujia board.
Watch the whole video of us playing with the Oujia board to see what else happened: