Let's just all agree that one of the most iconic scenes in Beauty and the Beast (and maybe all of Disney movie-dom?) is the "Be Our Guest" musical number, oui?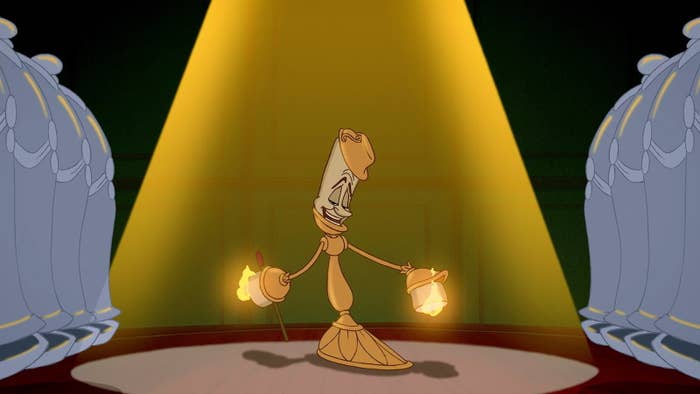 But the part that stood out to me most as a kid (and as an adult) was the ~mysterious~ GREY STUFF.
So when I found out you could actually TRY THE GREY STUFF at Disneyland, my reaction went a little something like this: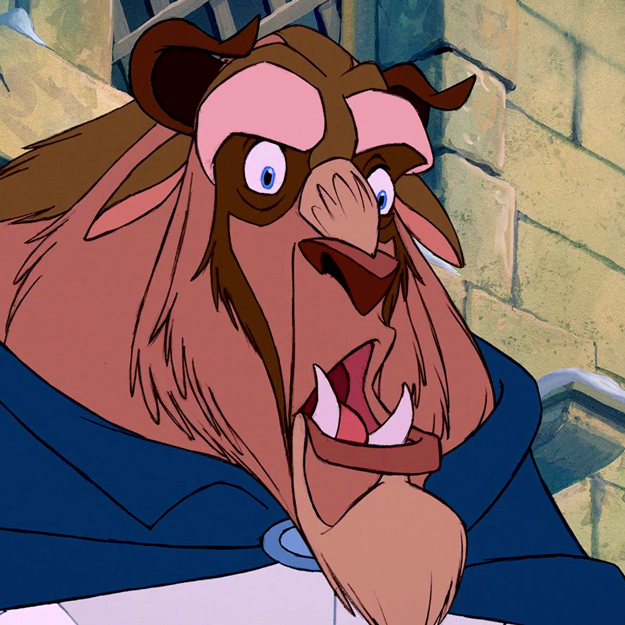 Not even joking.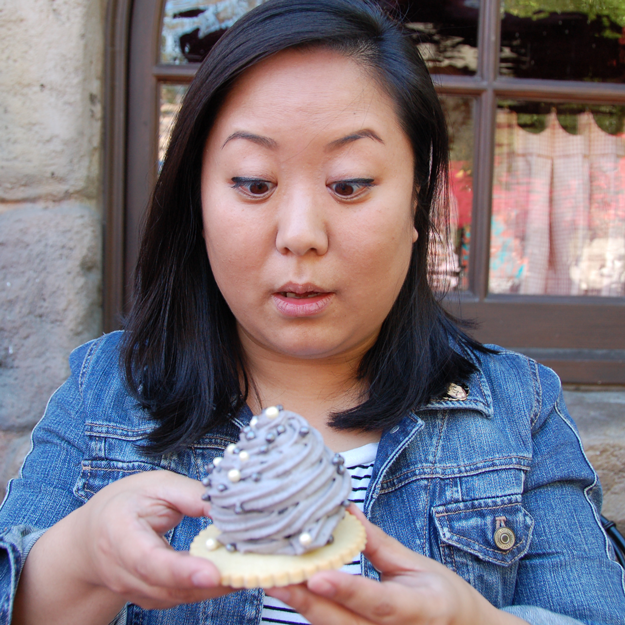 And my first thought? "OMG, it's so pretty!"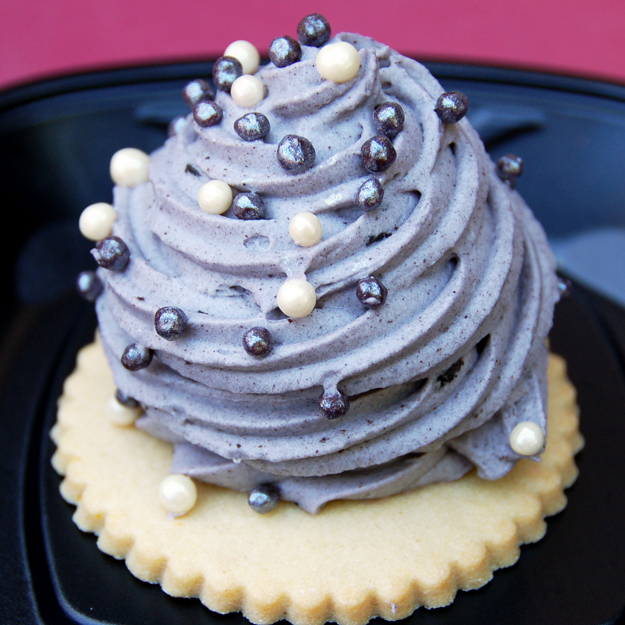 And for funsies, this is what the Grey Stuff looks like on the way to your MOUTH...
...and on the inside.
So, what's the verdict? The dishes (and Lumière) were RIGHT! The Grey Stuff really IS delicious.
Disneyland currently offers the Grey Stuff at the Red Rose Taverne (normally, Village Haus Restaurant) in Fantasyland.
And the Magic Kingdom in Florida has their own version, too. But, take note, that one uses a chocolate cake instead of Disneyland's red velvet.