If you're as excited about the live-action Beauty and the Beast film as we are, then you'll be happy to hear that Disneyland has undergone a ~makeover~ to celebrate the film's upcoming release.
First of all, the Village Haus Restaurant has been transformed into the Red Rose Taverne.
And the decor inside celebrates the iconic animated Beauty and the Beast film with gorgeous new murals...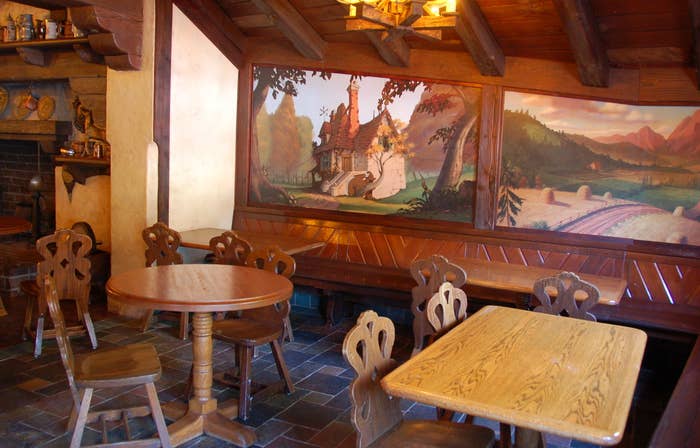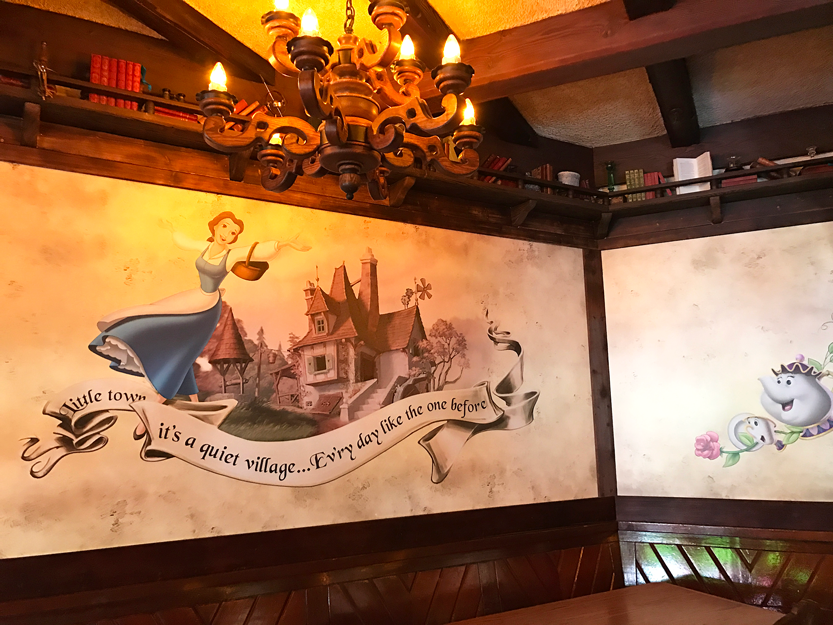 ...and stunning stained-glass pieces.
There's even a portrait of Gaston that's roughly the size of a barge.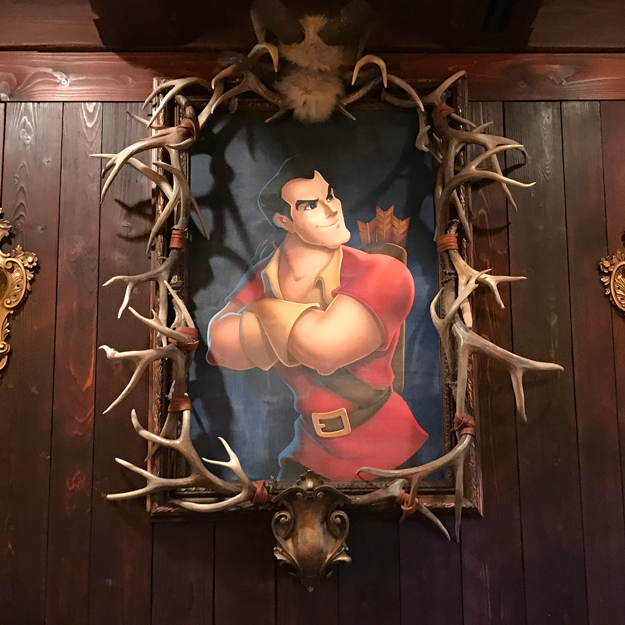 And if you look hard enough you can also find adorable details from the live-action film, like Mrs. Potts...
...Lumière...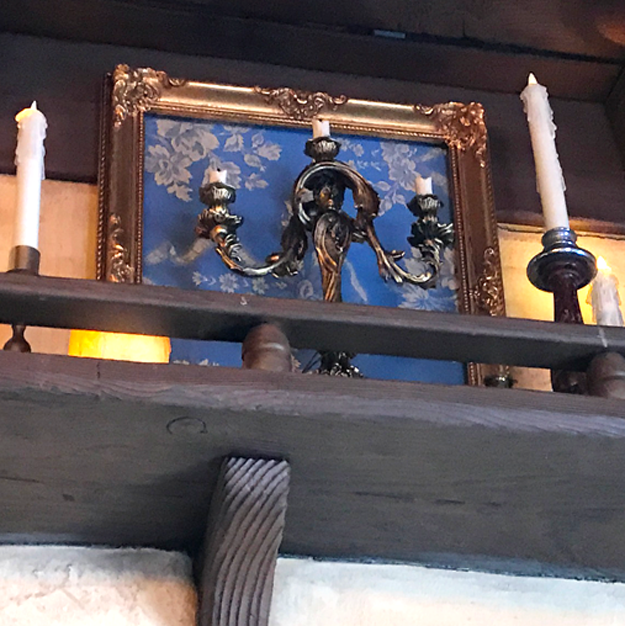 ...and Cogsworth.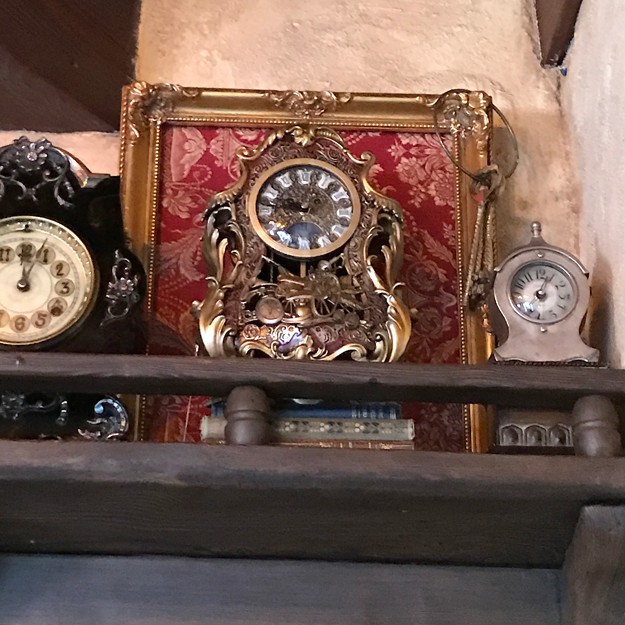 "But what about the FOOD," you ask? Well...tie your napkin 'round your neck, cherie because there's also an entirely new, very impressive menu offered at the Red Rose Taverne.
You can indulge in dishes like poutine topped with slow-cooked beef, roasted garlic aioli, cheese curds, gravy, and herb oil.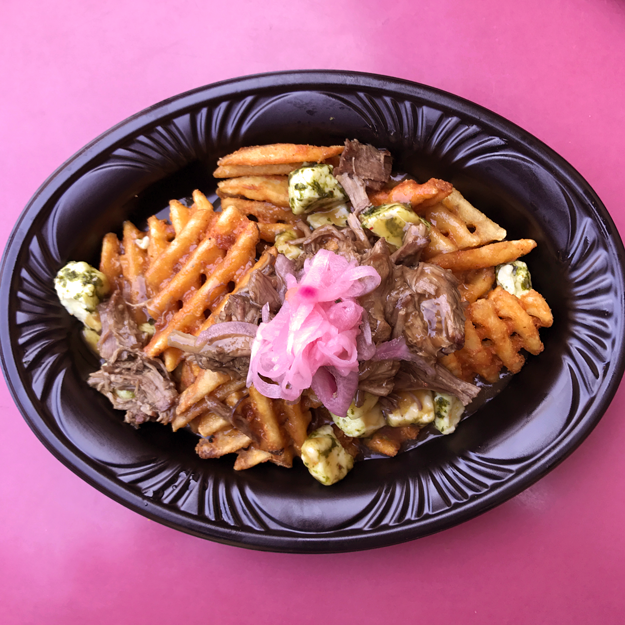 Or an insanely good vegetarian option: a cauliflower steak sandwich which has spicy lime aioli, tempura-battered green beans, and is basically nicer than anything I could ever make myself at home.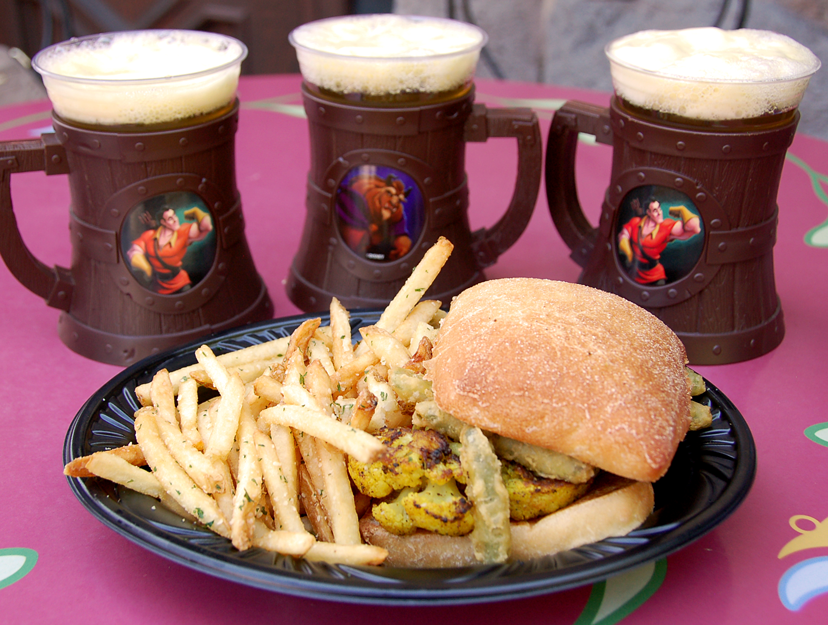 And no rustic meal would be complete without a mug of Gaston's Famous Brew – an apple and mango punch topped with passion fruit foam that's OMG SOOOOOO good.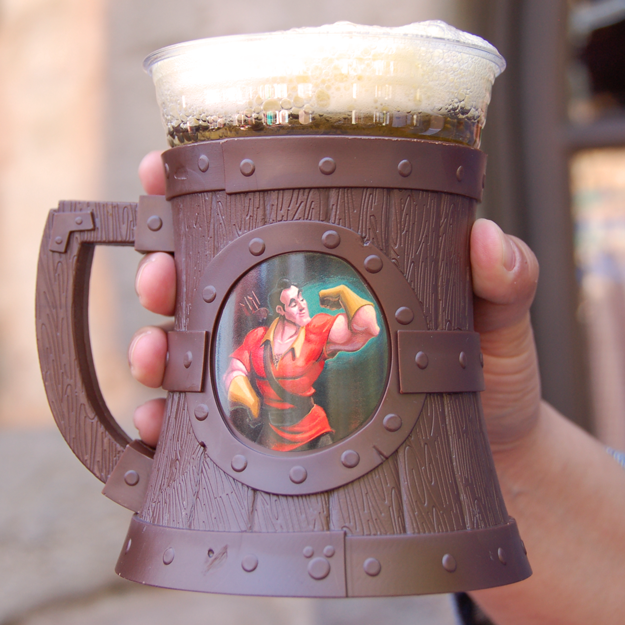 Now – drumroll, please – yes, there is actual GREY STUFF, too!!!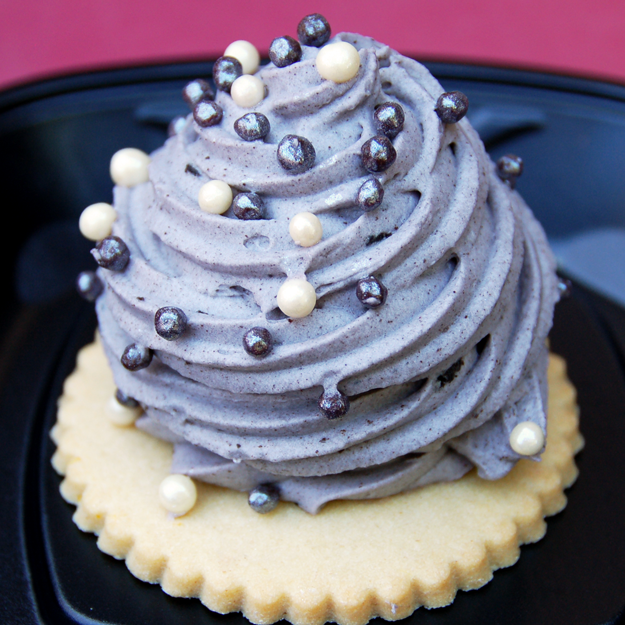 ::Whispers:: You can even get a Grey Stuff baked pastry twist (AND Grey Stuff dipping sauce!) at Maurice's Treats next to the castle.
The Royal Reception building, which used to house the Frozen meet and greet, is now a ~pop-up~ Beauty and the Beast shop, too.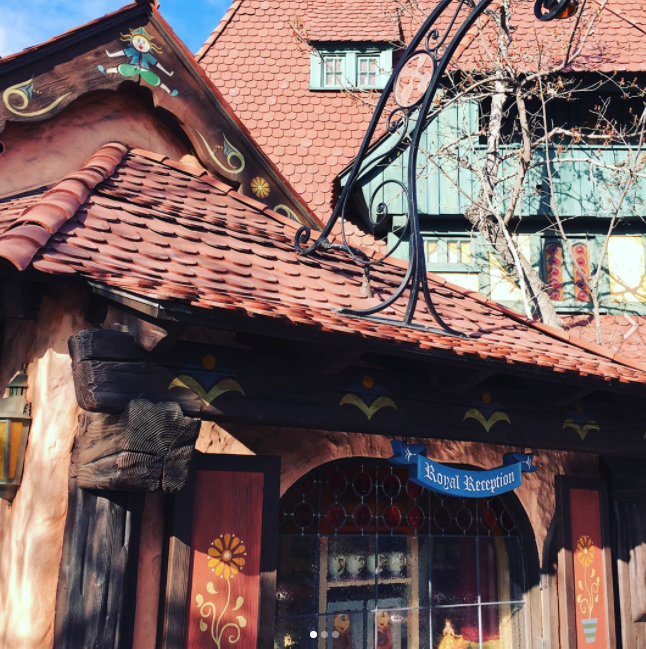 But what would a true Beauty and the Beast experience be without some flatware, er, characters entertaining, right?
There's the recurring Beauty and the Beast live show at The Royal Theatre next to the castle...
...and surprise performances by Belle and the Beast themselves with the Disneyland band!
Also, be sure to keep your eye out for a roaming, hilariously sassy, Gaston.
Because he'll happily pose for a photo with you – well, really a photo of him with you somewhere in it, which is good enough, TBH.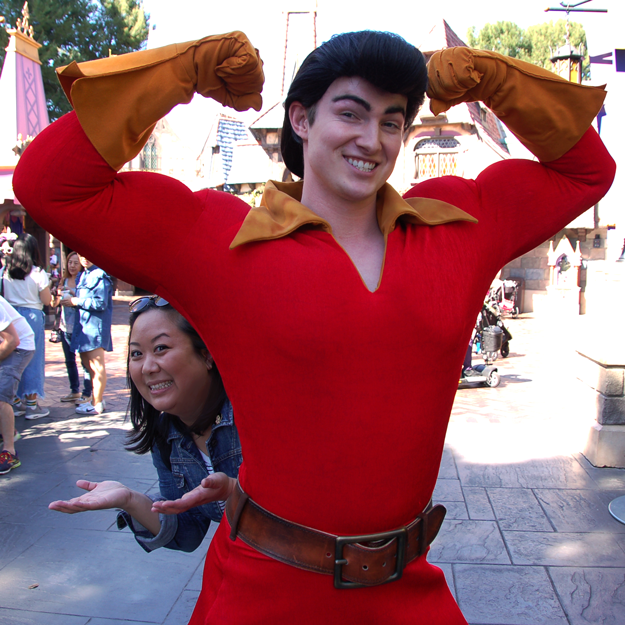 There's nothing quite like THIS provincial life!